If someone asks me which animal is the hardest to understand, I would say it is cats! Well, these fluff balls are so much adorable, but they are the proudest animals ever we can see in the whole world. And if you own a cat, it would make your life memorable with its loving purrs.
In the world, we can see a lot of cat species but the general composition of their DNA is made out to be cats right. Therefore all the cats are the same inside; only the color is the difference I guess. By the way, they are good companions for life if you can take care of them.
Lingvistov is the artist who made the amazing comics below. He is working on the cats' calendar for the year 2022 to give cat lovers the daily catness dose. The artist says that illustrating is fun and seeing the end product as a comic is joyful. He has created them according to his own experiences as well as his friends' ones too.
When you watch them you will probably find many comics that you can relate to. If you never experienced at least one of them, believe me, it is not a cat!
#1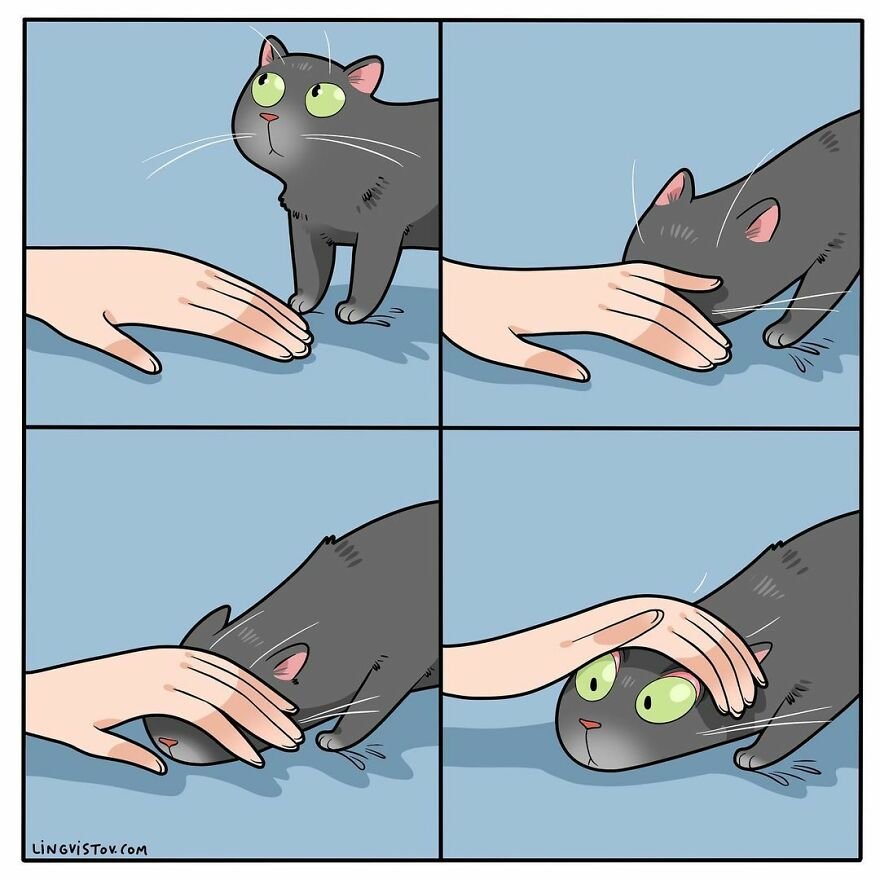 #2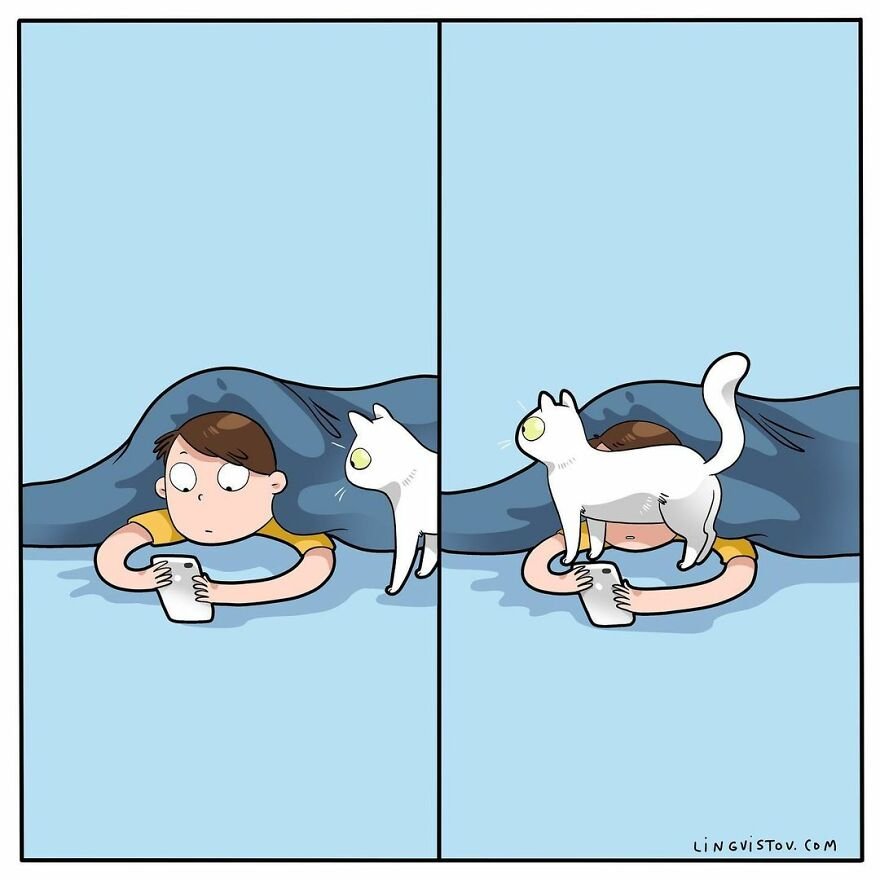 #3
#4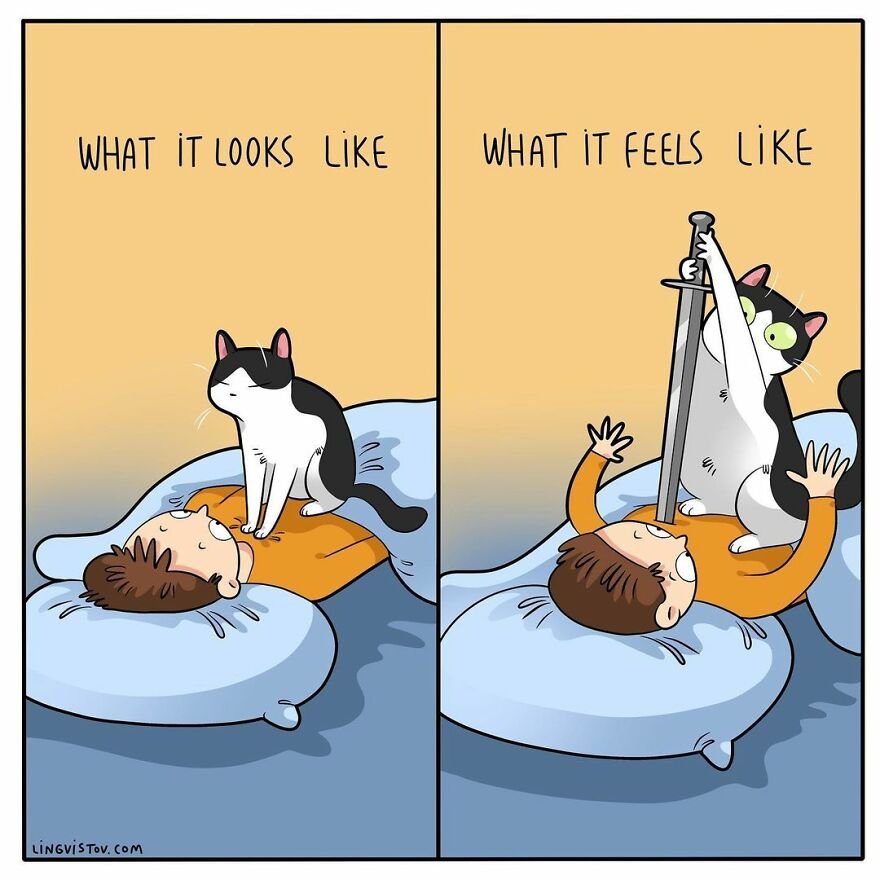 #5
#6
#7
#8
#9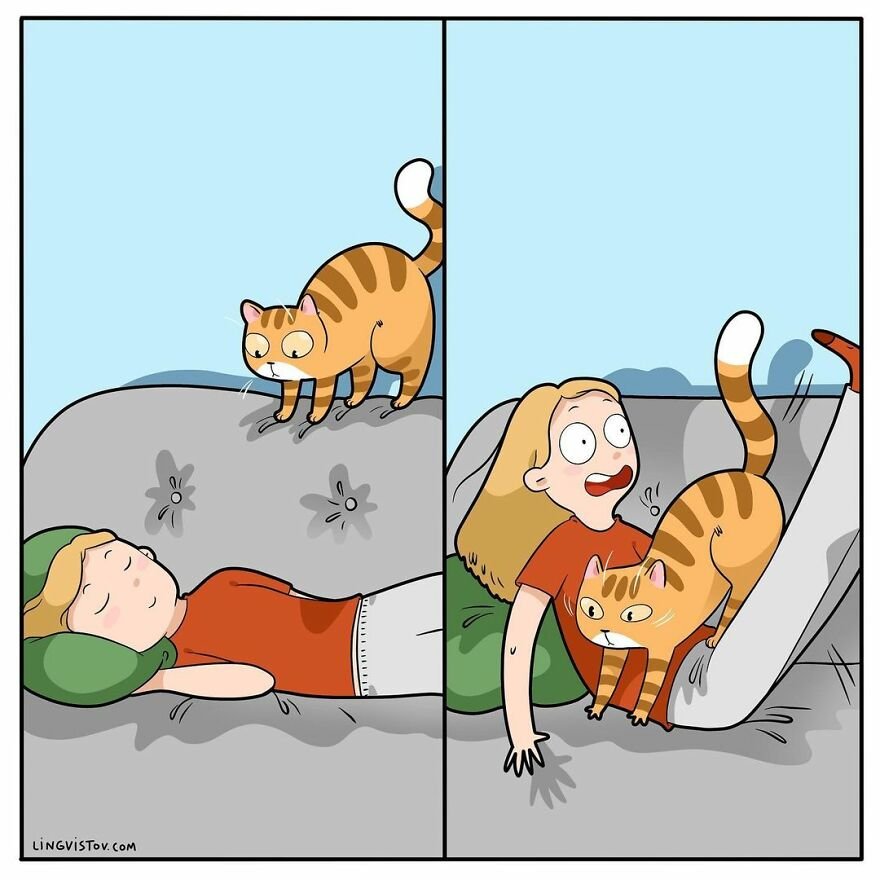 #10
#11
#12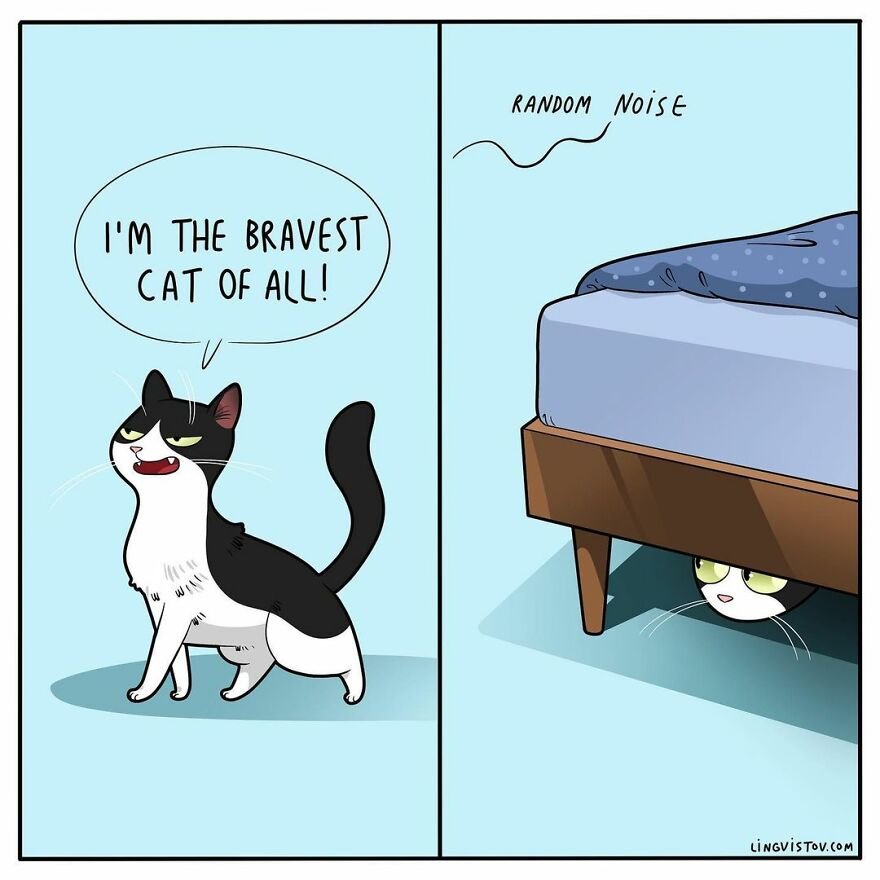 #13
#14
#15
#16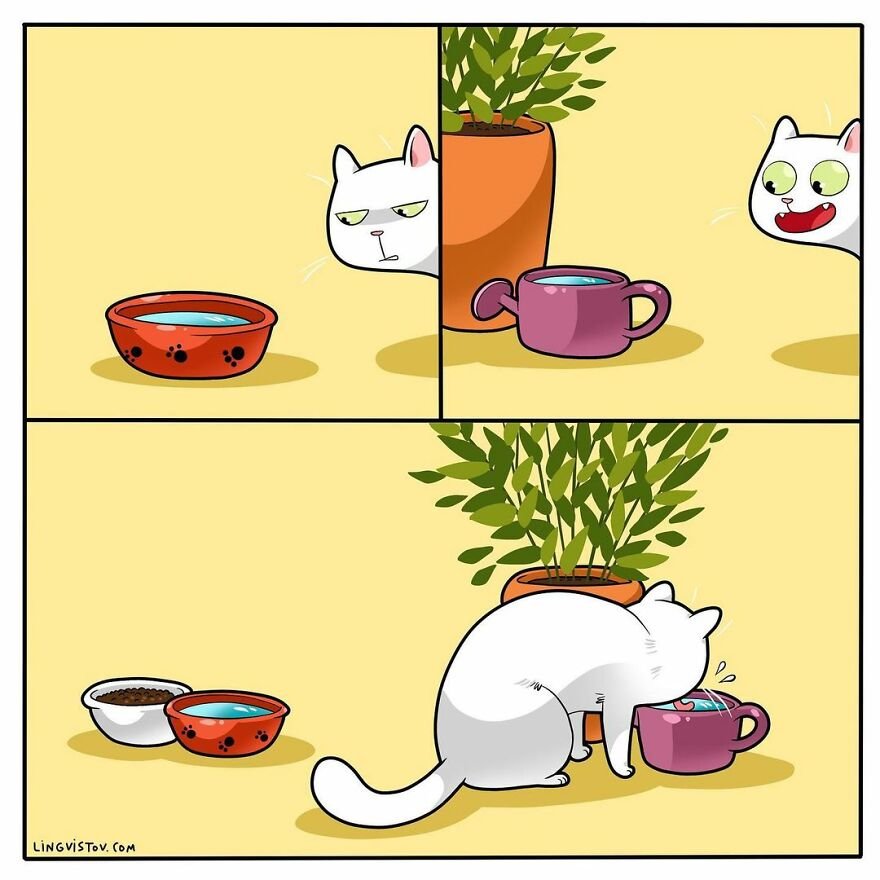 #17
#18
#19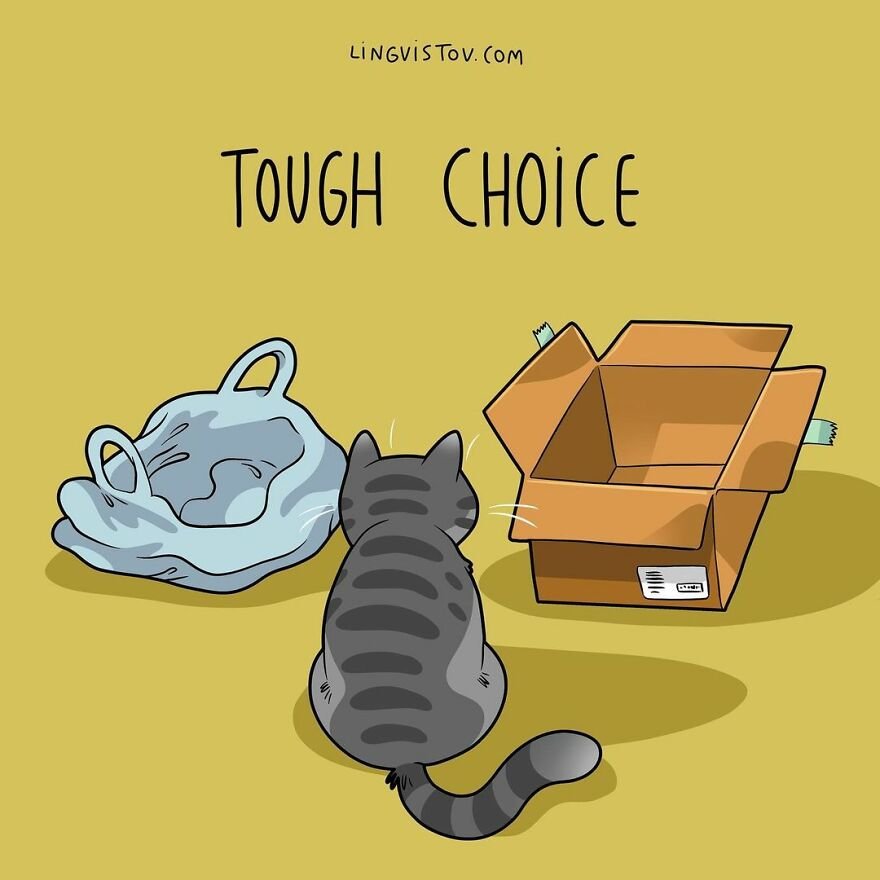 #20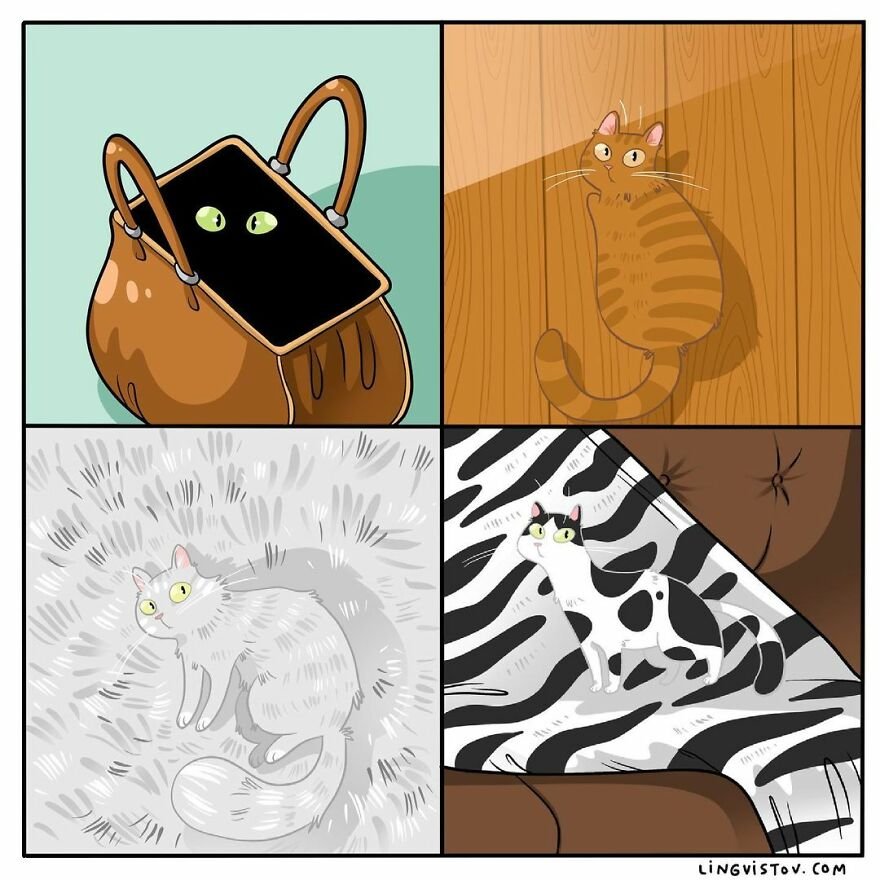 #21
#22
#23
#24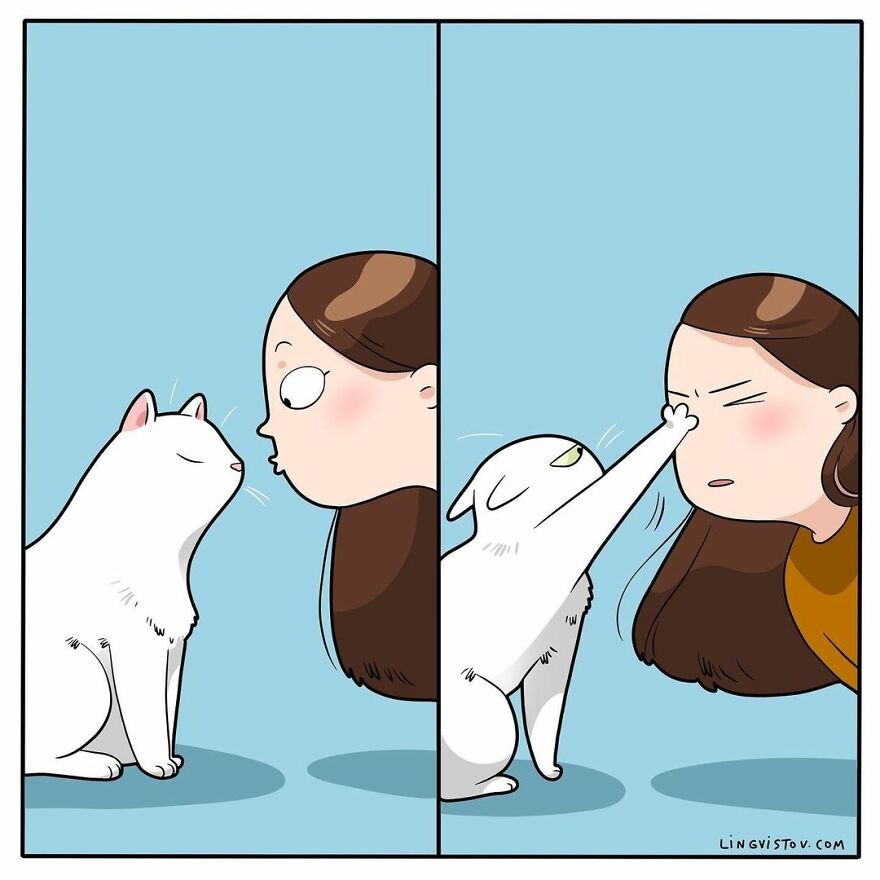 #25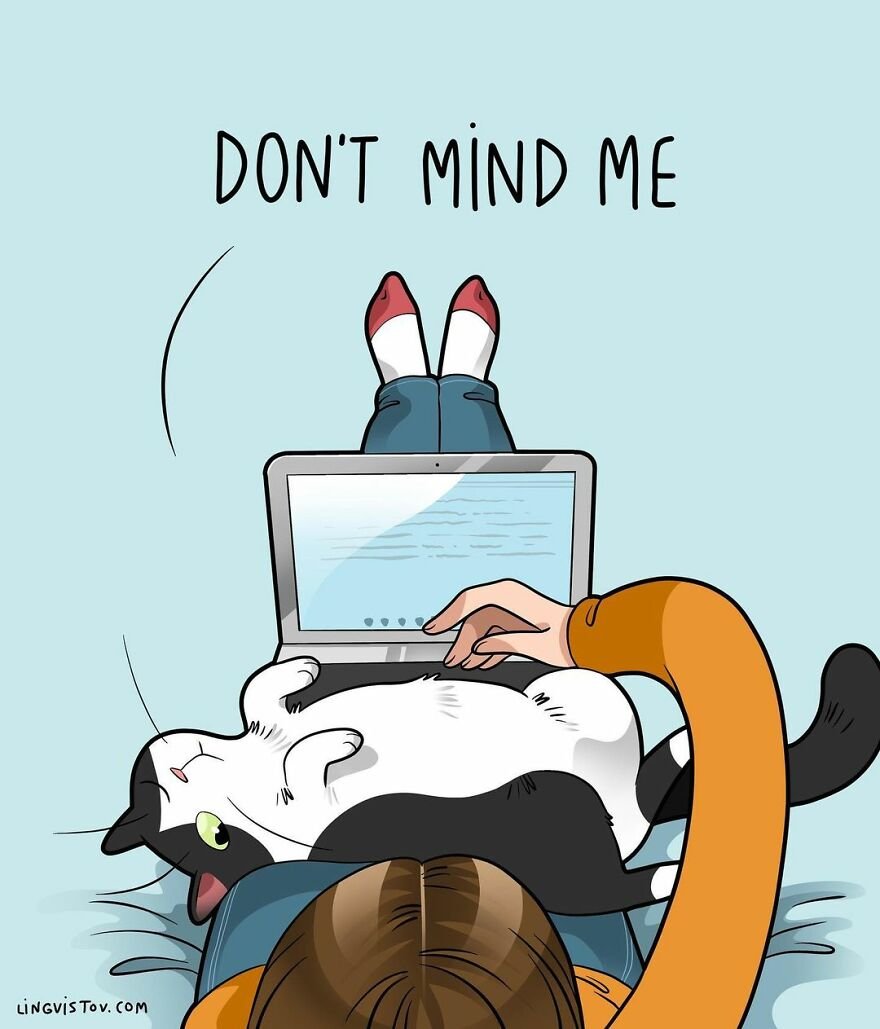 #26
#27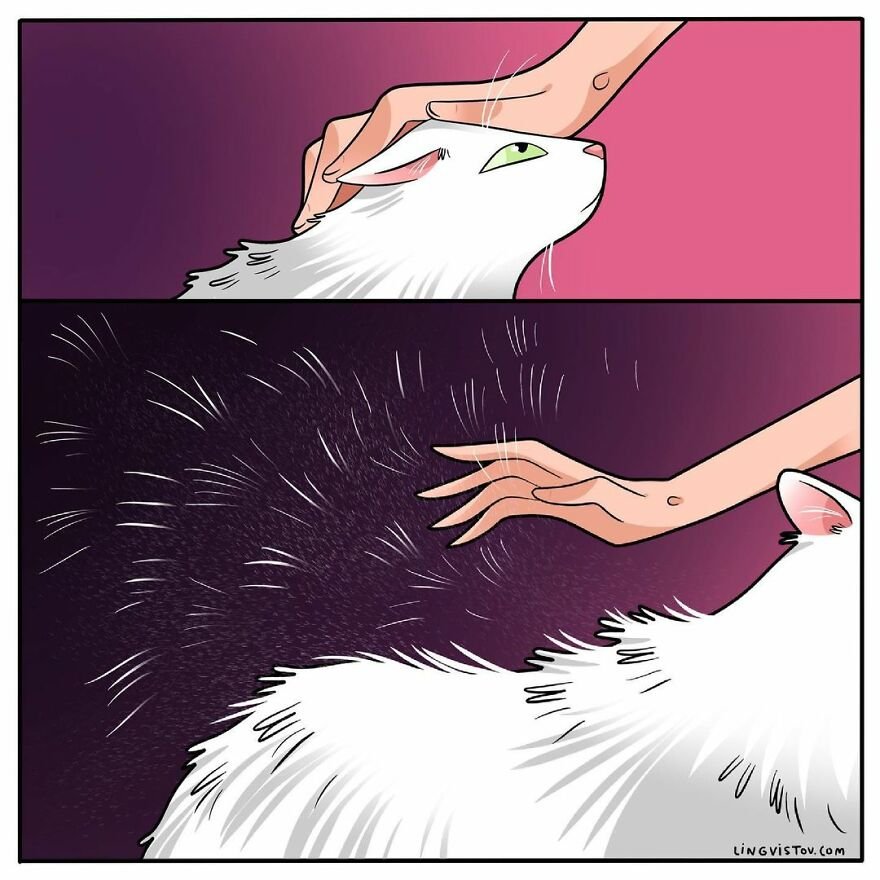 #28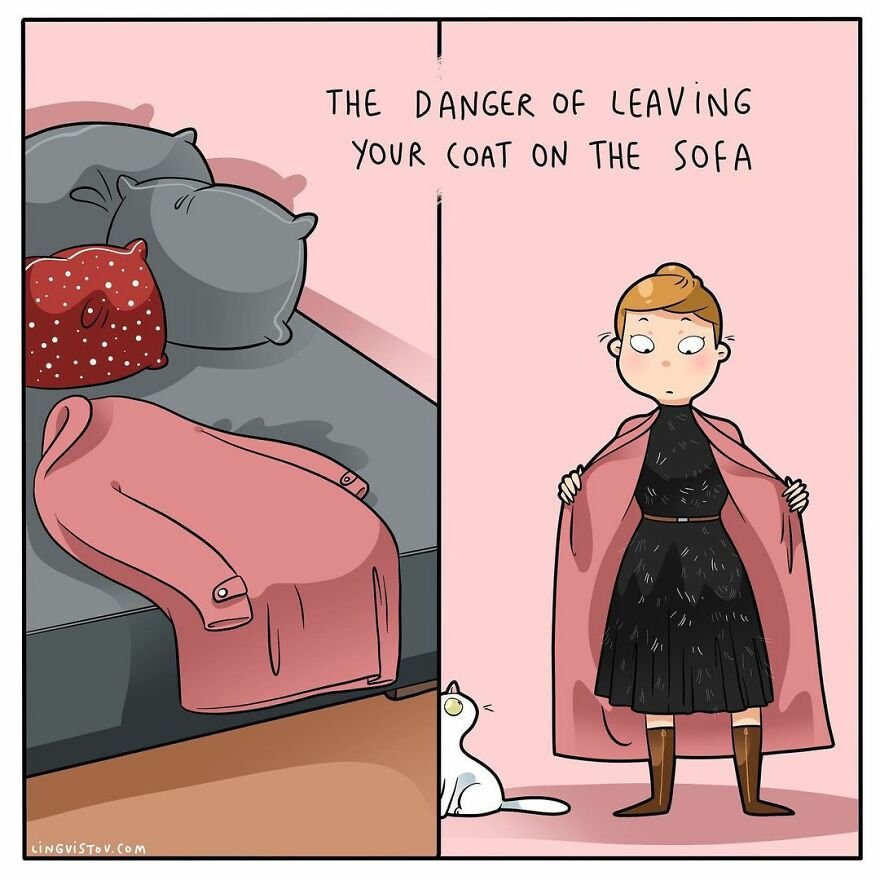 #29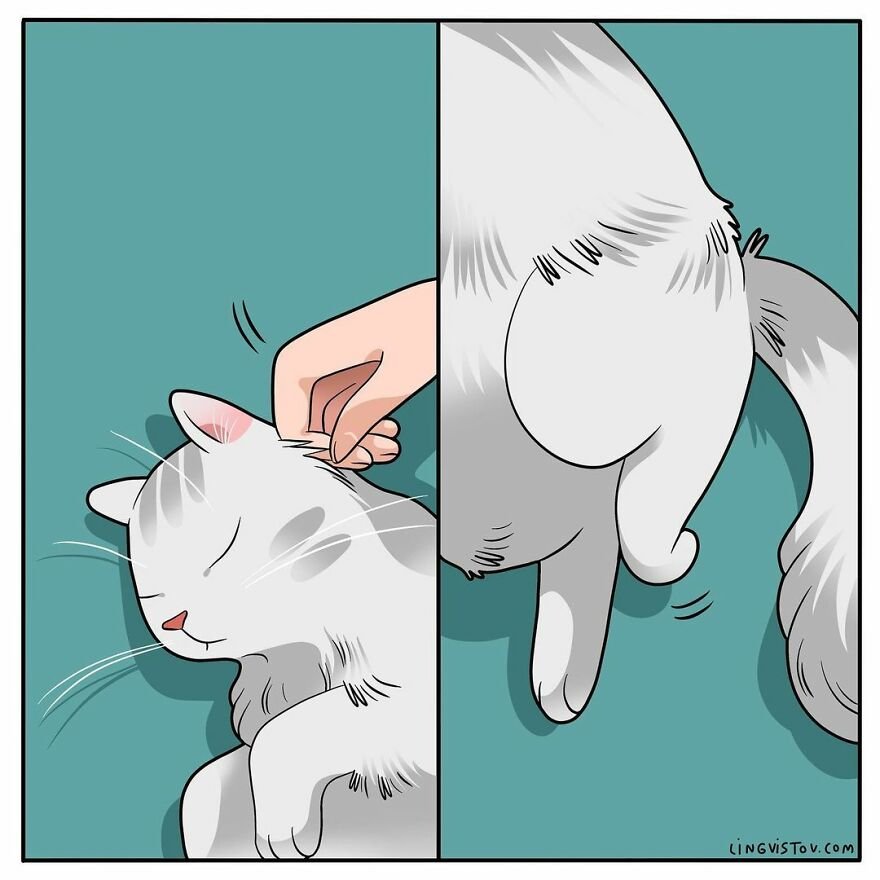 #30