Mahale recently wandered inside her gorilla habitat at the Sedgwick County Zoo. She had just given birth to her third child, a son, but the 28-year-old chimpanzee hadn't seen him in two days.
Mahale was excited to see her baby son again because she wanted to hold him.
And a photograph of the lovely occasion was taken.
The medical staff intervened and performed an emergency C-section when Mahale's labour stalled. Sadly, her infant was having trouble breathing on his own and had to be kept under monitoring until he was judged healthy.
Mahale didn't sure if or when she would see her adorable child again. A small hand appeared out of a blue blanket as the exhausted mother surveyed her confinement. Mahale then learned her son, now known as Kucheza, was secure.
You can witness the touching mother and son reunion here:
Mahale went to the infant, picked him up, and tightly hugged him to her bosom as soon as she discovered it was her child under the blanket. She was overcome with grief. Everyone who was watching could see the relief on her face.
Since their reunion, the devoted mother has not put her baby to sleep, and they are now spending time together while they recover.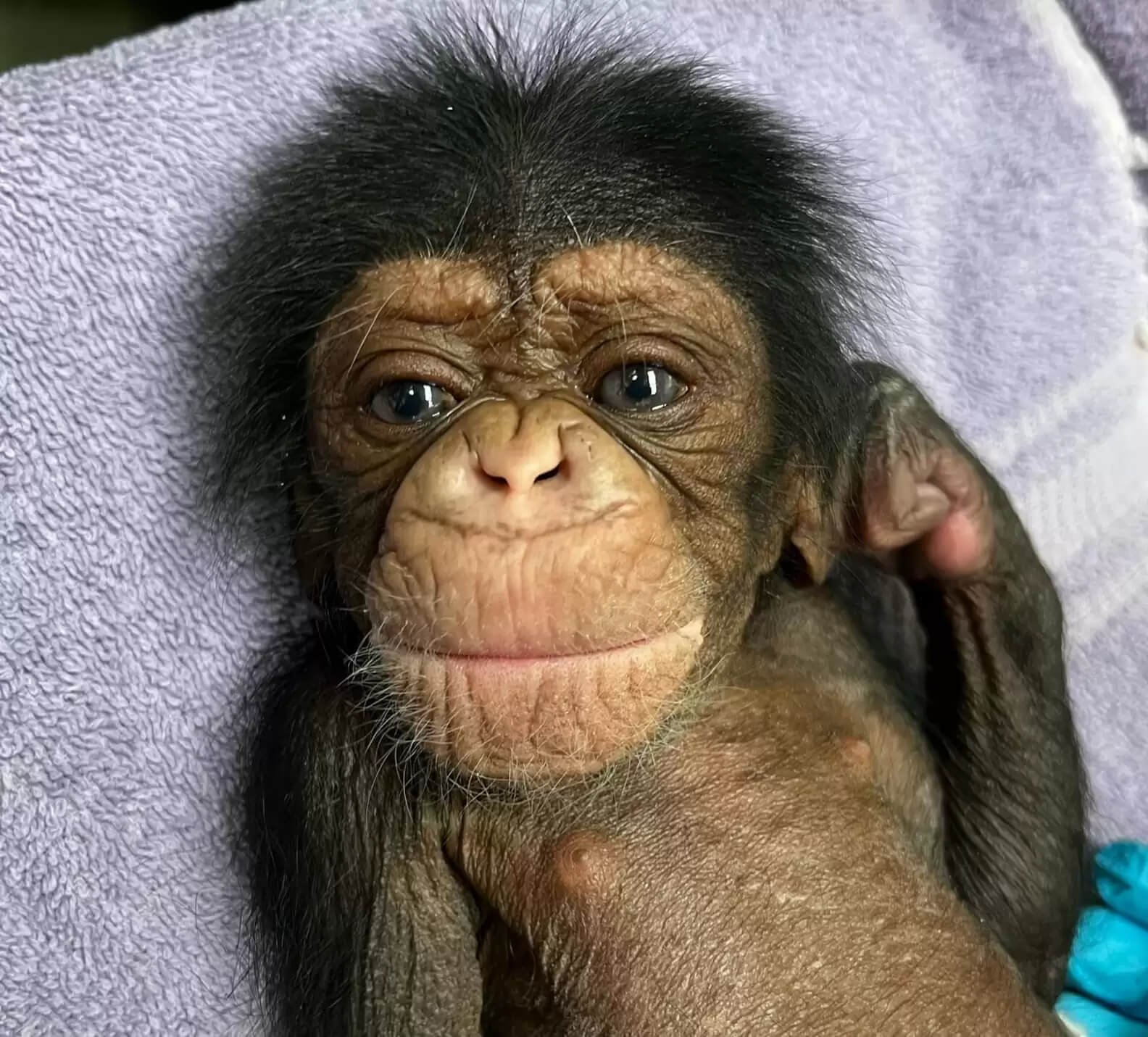 Employees at the zoo said that Mahale and Kucheza are both doing well. Kucheza is a contented, contented baby who spends much of his time resting and eating, while Mahale is attentive and caring. Chimpanzees in the wild breastfeed until they are 4 years old and then depend on their mother for assistance for an additional 10 years.
These two are undoubtedly developing a relationship that will last a lifetime.