Cats are very proud creatures. But not all the cats are proud ones. Some cats became very innocent and fearful when they grow up.
In Chesapeake Feline Association (CFA) there are cats who are the same. They grab visitors' attention right away. These cats look more curious than scared. So, they stick around whenever someone new to them walks through the door. These residents get adopted more quickly than shy cats.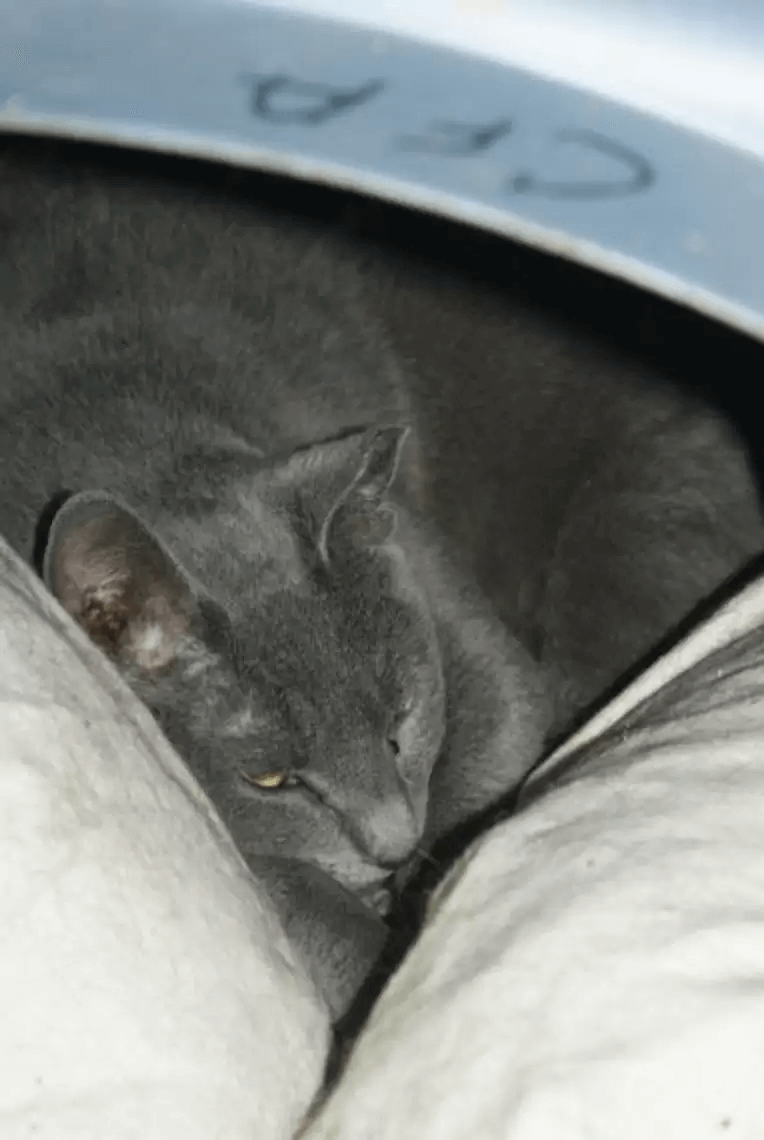 Gray Belle is someone who had to go through the same situation. She has spent more than 3000 days in the shelter waiting for someone to bring her home.
Gray Belle was an affectionate cat like other cats. But sudden noises and new people tended to scare her calm situation. So, in her past 7 years, she usually ran and hid whenever a prospective family came in.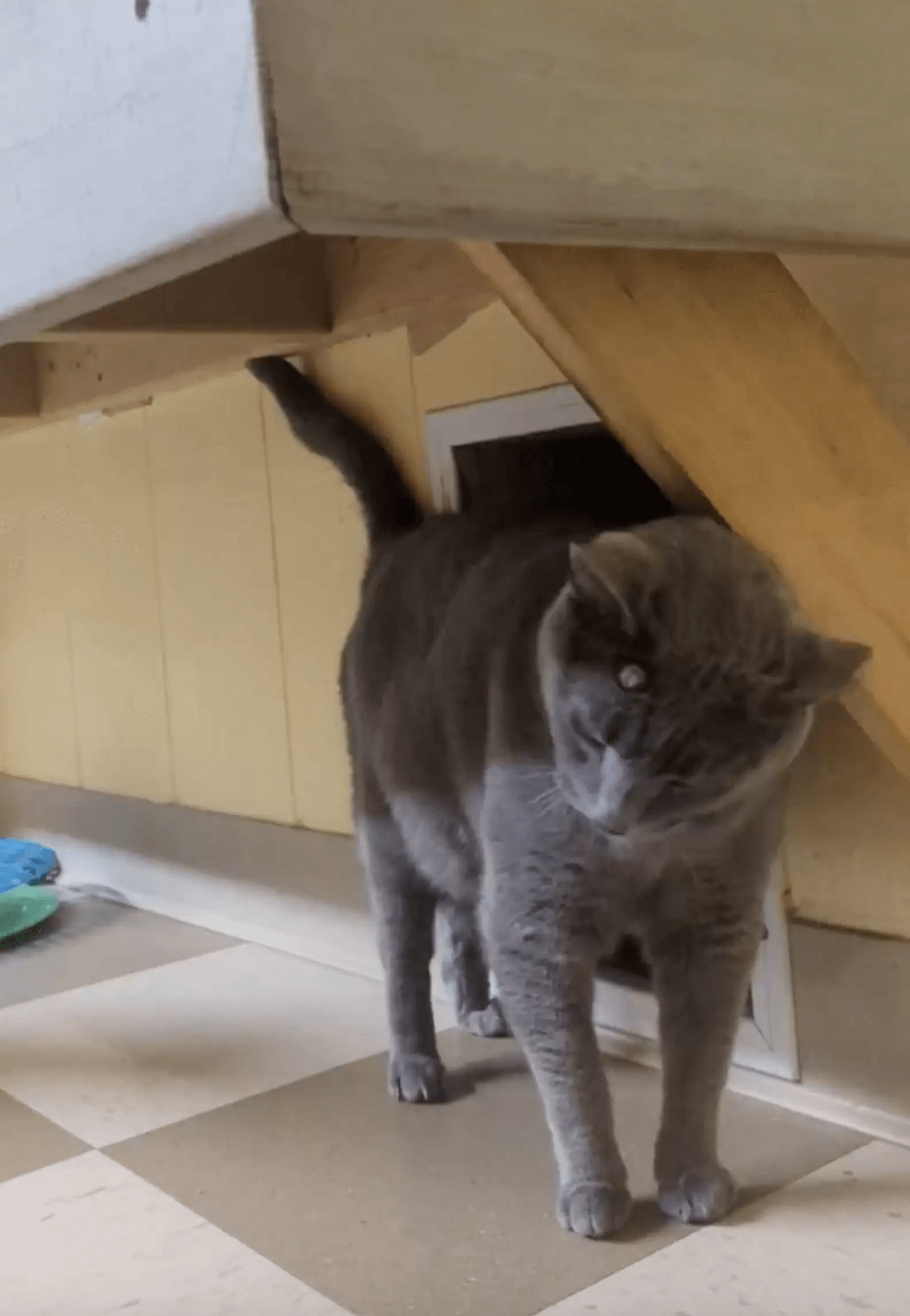 CFA's volunteer coordinator Kim Roman said that they hoping for an adopter who could see past her fear of the unknown and see what a wonderful cat she is. She also said that it is hard for others to understand her personality.
When Roman and the team first met Gray Belle in 2016, she was a stray. All of the staff members knew one thing about her. That is, she needs some time to warm up to them. That means she was scared all the time. No one knew any past other than that.
In the beginning, she didn't let anyone touch her. But eventually, volunteers could touch her while she is eating. But she was still scared when someone come in from the door. Therefore no one applied to adopt her. As CFA let them be as long as they live it wasn't a matter to her.
But her caregivers still wanted her to have the best family. They believed that she will find the best match one day.
2808 days after Gray Belle arrived, CFA's wish came true.
A man who lived nearby the shelter visited and asked specially to see Gray Belle.
He calmly walked in, sat on the floor near her and talked to her with a calm and gentle voice. Then he offered her some treats without rushing.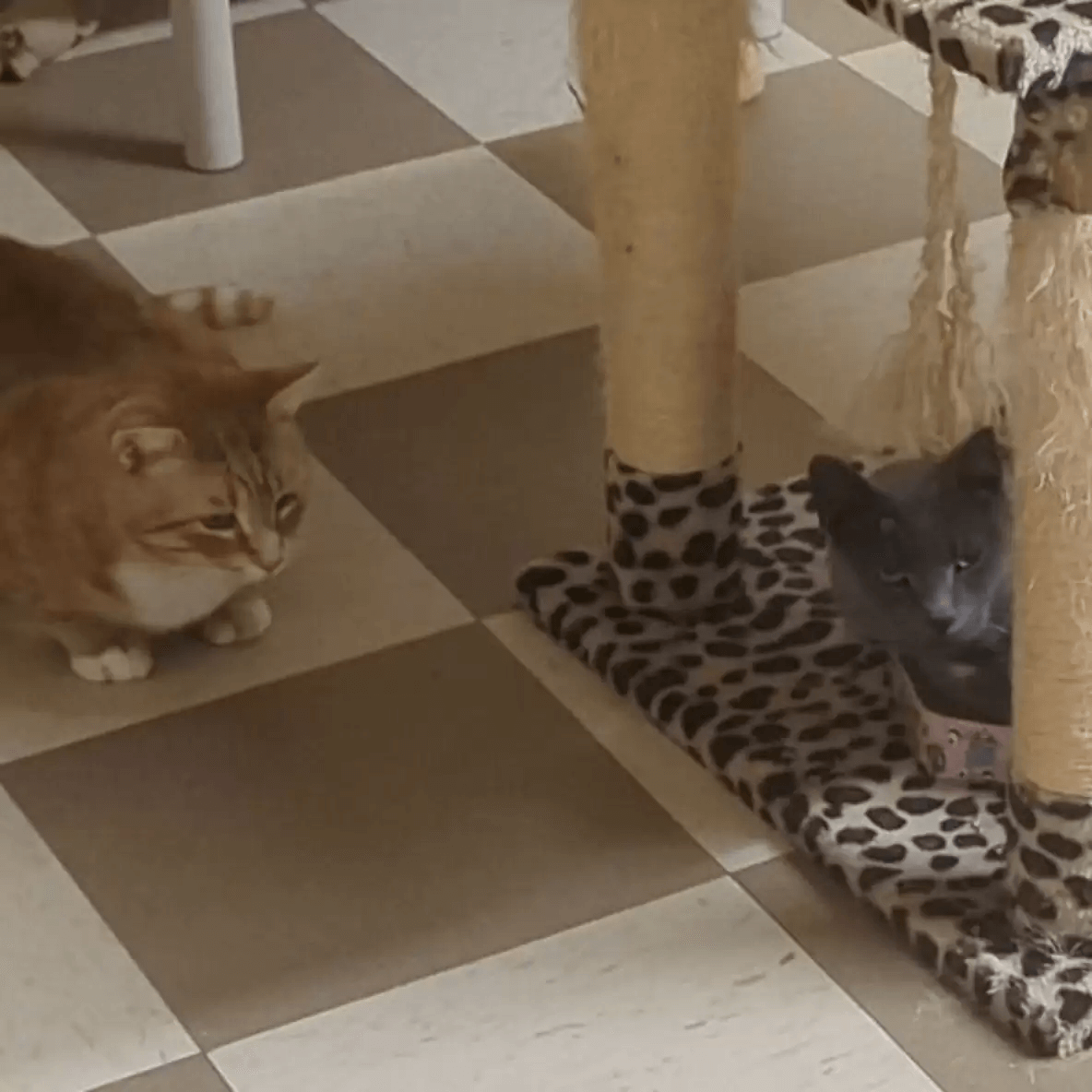 Volunteers knew that this is the one for Gray Belle. But to their surprise, he was not the one for her. He asked if there were any other cats Gray Belle has bonded with. He thought that if there was another cat that could make her comfortable it would be great for her.
The volunteers immediately thought of Carrots. Both of the cats were long-term residents of the shelter. Carrots was also a shy but affectionate cat.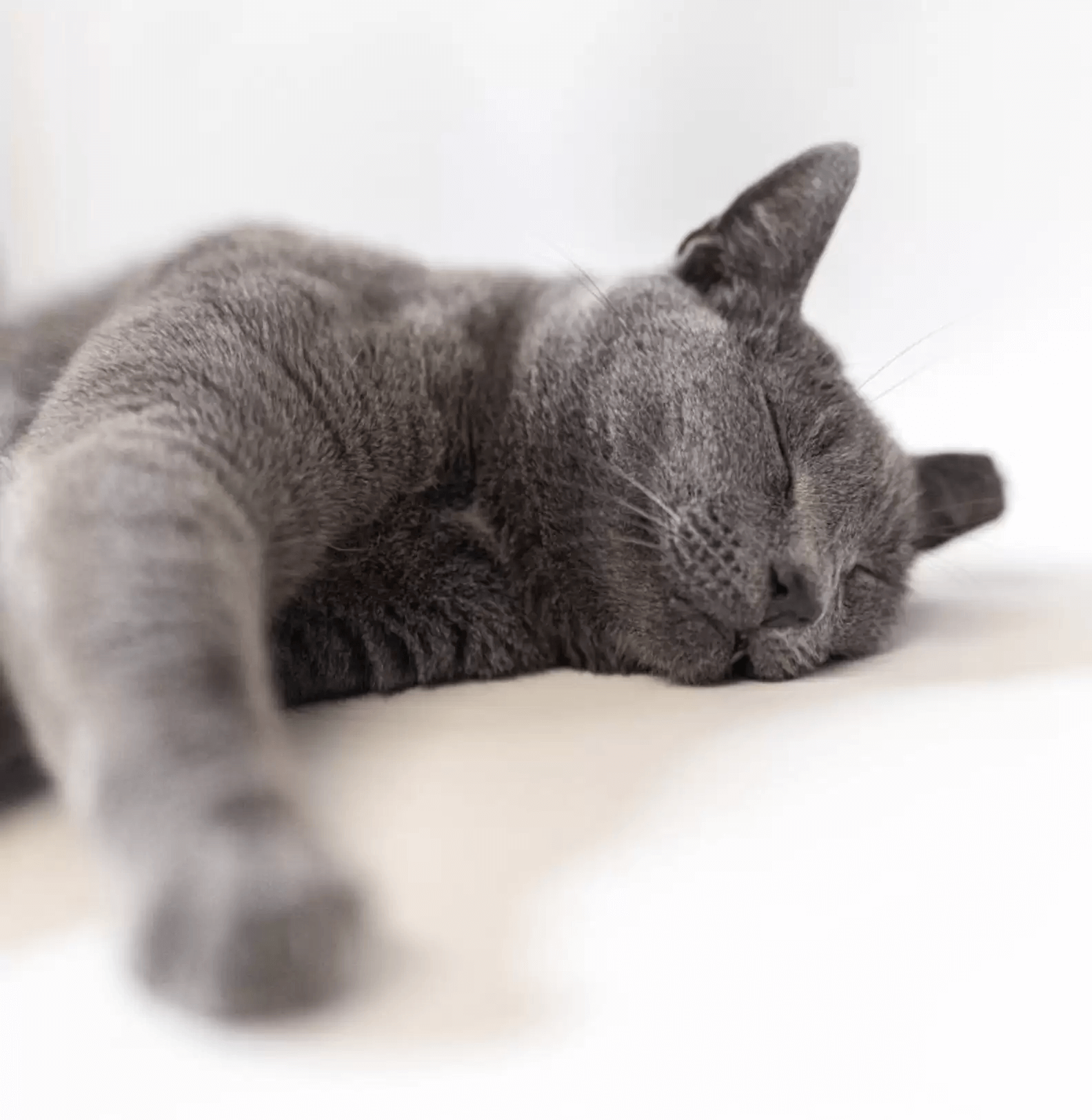 A little while later the man left the shelter with both cats in his arms. Once shy cats were finally on their way to the best place they deserved.
Now both of the cats are thriving in their happy home. The volunteers all the time get their updates and are also happy to see that they are finally living happily. Gray Belle still lives on her own terms but enjoys life more than ever.