While driving his moped through the streets of rural Thailand, Niall Harbison suddenly heard a strange noise ringing out from the jungle. He stopped his vehicle and listened carefully. He is a local dog rescuer and has been helped with animals in need of help. And this ear-piercing scream alerted him that someone is in trouble.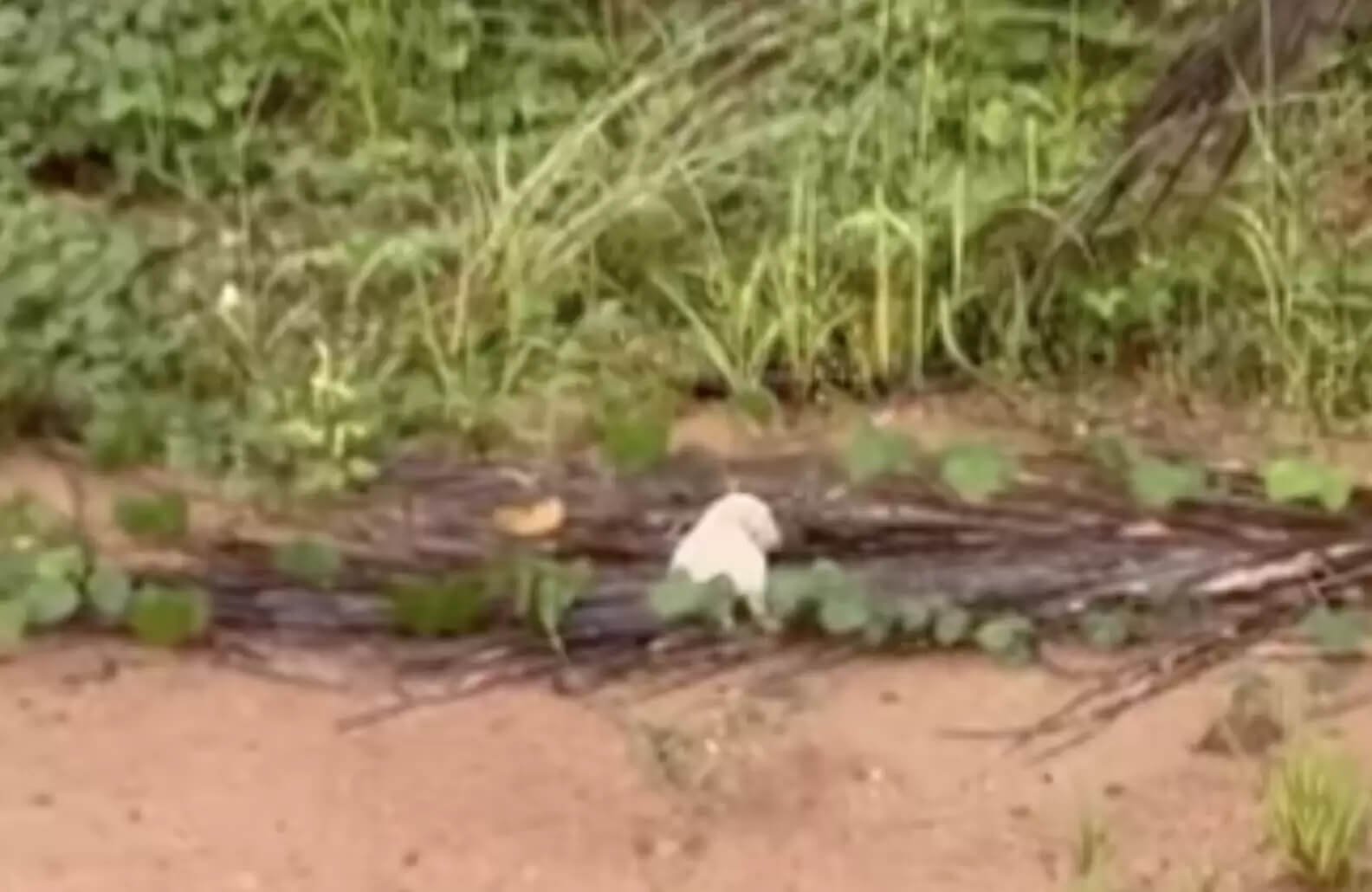 He moved a bit and saw a small sand-coloured puppy flailing in the dark brown grass. As he stooped down, the nervous puppy tried to get away. Harbison felt her shaking and her heart raising at a million beats a second. Once the puppy realized that she is safe with her rescuer, she began to relax in her rescuer's hands.
When he was trying to decide what to do next, Harbison noticed small movements in the surrounding grass. Soon he found the puppy's two sisters. All of them were abandoned in the jungle. He was happy that at least she was not been dumped alone. Harbison got them all onto his moped and drove them to safety.
Harbison took them to his shelter and let them live there freely. Within a few hours, they get their energy and confidence back. They started eating, drinking, sleeping and playing with others.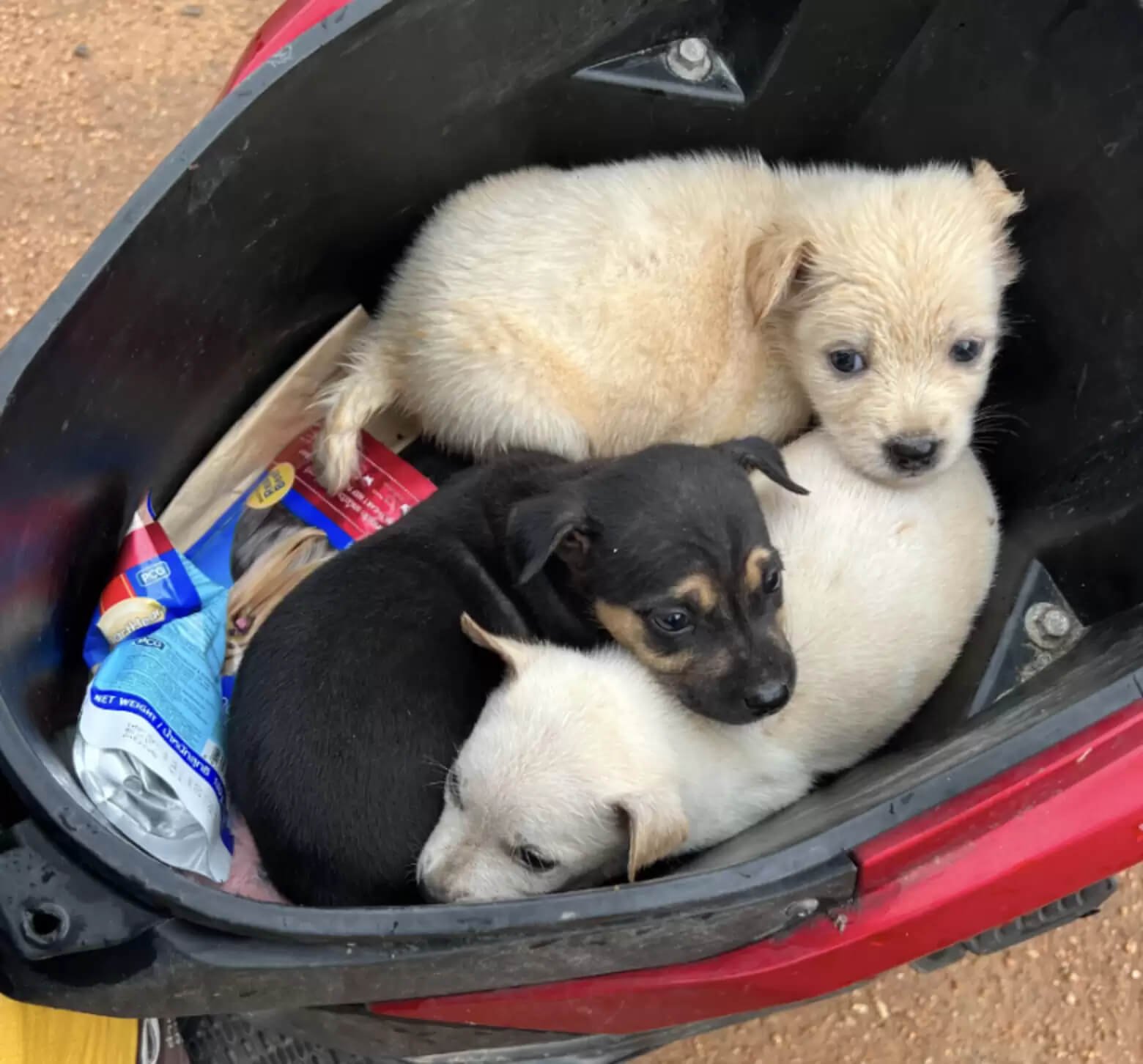 They are named Kim, Khloe and Kortney and will live at the shelter for a while longer. They are safe and happily living there.
When they become big enough to be adopted they will find their forever homes.