Usually when it comes to a lion pride, a lion does not get on well with its newborn offspring. However, in this footage we're about to bring to you, this daddy lion is so excited to meet his baby for the very first time. This footage was captured in the Denver Zoo and later shared on Facebook, which melted hearts throughout the world of the internet.
Born at the zoo on July 31st, and with a weight of 12 pounds, this cub had only spent time with his mom, and the staff thought that it was high time that the little fellow met his family. The moment the cub and his 2 year old dad met, it won over the internet in a heartbeat, and the Denver Zoo officials state that the little one will be ready for public appearances soon.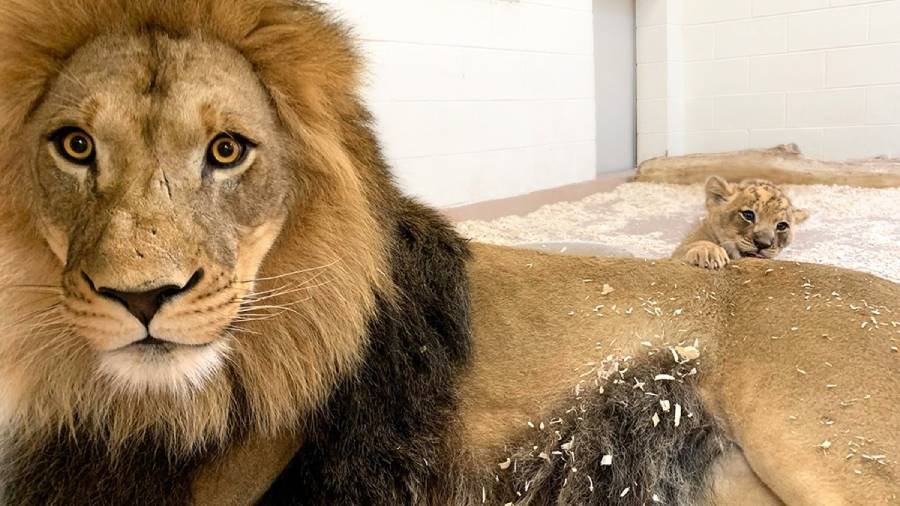 In an interview, director of communications at the Denver Zoo, Jake Kubié, had this to say: "He's spent the last couple months bonding with his mom, dad and half-sister behind the scenes at Predator Ridge at Denver Zoo, and will soon make his big public debut in one of the outdoor habitats. He's all the things you might expect of a lion cub: playful, curious and energetic!"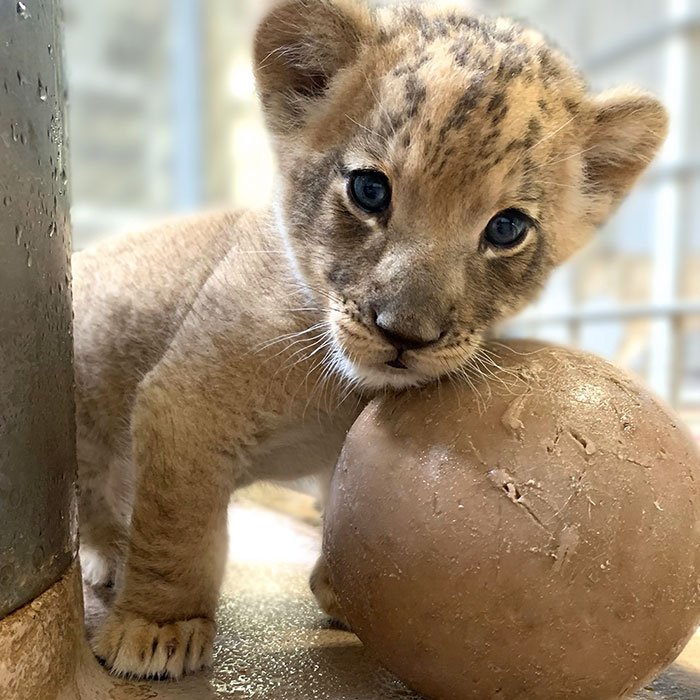 Although the cub hasn't been named yet, his parents Neliah and Tobias are well known among the people in Denver. Therefore, the zoo has requested help from the fans to name the cub, and the choices are in, which are: Tatu, word for number three in Swahili (as the cub is the lioness' third baby), Meru, a name of a mountain in Tanzania, and Moremi, the name of a game reserve in Botswana. The zoo is also encouraging fans to vote on the names, and even donate $1 for the three finalists.