Recently rescuer Donna Lochmann of Stray Rescue of St. Louis got a call from a local landlord saying that an abandoned dog was in one of his houses. The landlord said that the dog's family had moved to a home that didn't allow pets and that they had left the dog trapped in a staircase for over a week before letting anyone know that he was there.
Hearing this, Lochmann drove straight to the house to rescue the poor pup. When Feron, the 2 years old boxer mix saw the rescuer standing at the top of the staircase he didn't know how to react! It was the first time he was seeing anyone after two weeks.
"When I cracked the door, I saw him huddling on one of the landings," Lochmann said.
Although he was alone Freon was able to survive almost two weeks thanks to the bowls of food someone had left him behind. He also had a supply of water to keep him cool during the summer.
Lochmann made her way down the stairs to Freon's landing and surprisingly the timid pup let her put a leash on him without any objection.
"He was a little hesitant to come with me. But after just a little bit of coaxing with Vienna sausages, he walked up the steps and right out the front door." Lochmann said. And off they went.
He didn't have a name yet. When they got in the car he kind of stood up front with them and pushed his face against the air conditioner's vent. So they decided to name him Freon because he likes the cold air on his face.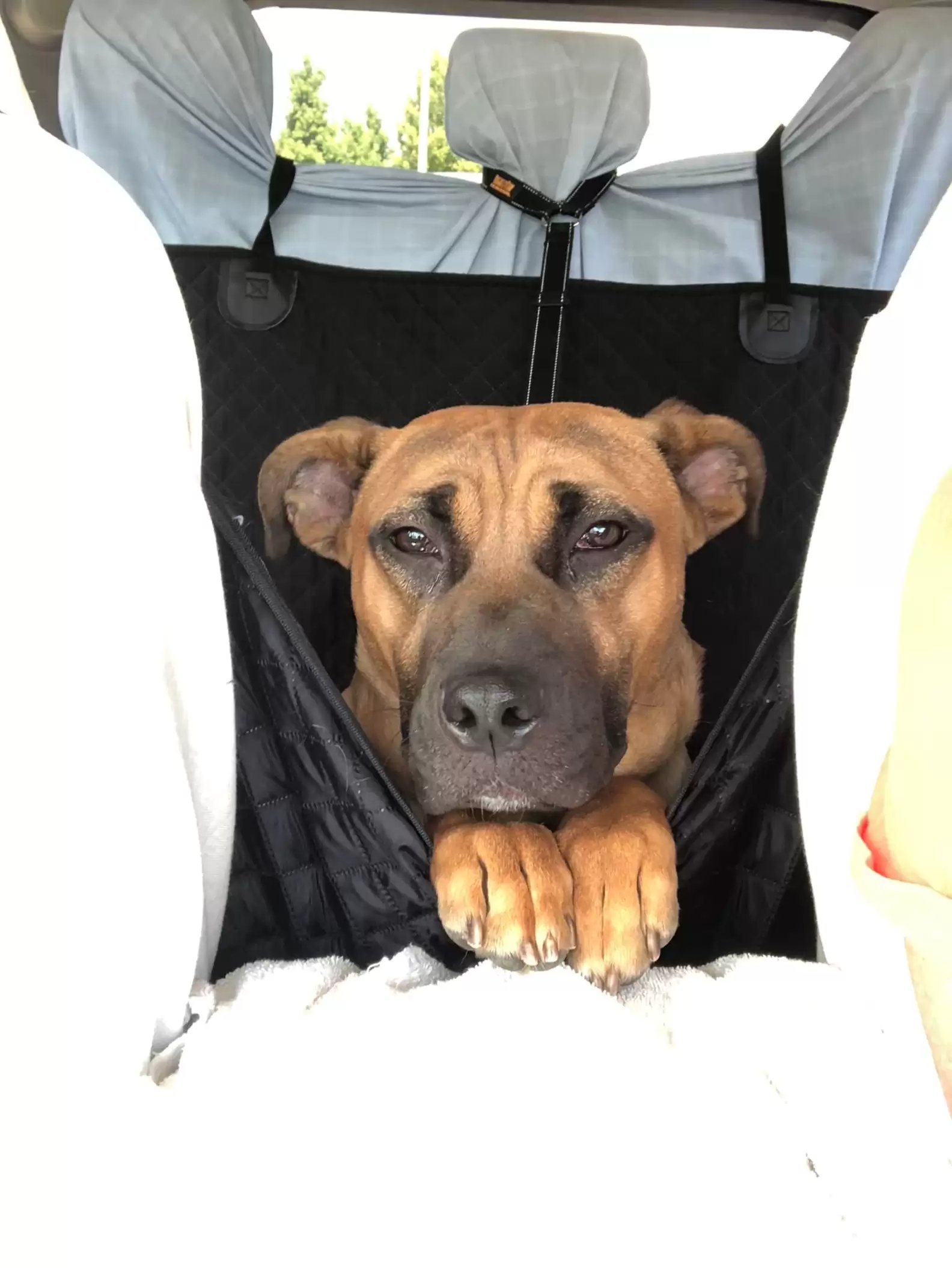 When he got to the shelter, he stole everyone's hearts instantly. He kissed everyone in the clinic, even when he got his shots. According to a Facebook post, they have never seen a dog act like that before. He spent a short period at the shelter's clinic.
Freon became eligible for adoption quickly. He was back in full health and his adoption listing didn't last for a long time.
"He got his forever family now," Lochmann said. He even got a dog sibling too. Now he is not alone because of him.
The shelter staff was so happy that he got adopted finally. "We love you buddy!" the shelter wrote in a post announcing Freon's adoption.