The majestic lions are the king of the jungle! Lions are the most fearless predators in the animal world.
Doesn't matter how big or fearless they are, even lion cubs can make their parents' hearts melted too. This beautiful moment was caught on camera, by wildlife photographer Suzi Eszterhas, during an exhibition in Kenya's Masai Mara National Reserve. Even these amazing moments will melt your hearts!
The lioness avoids keeping the newborn cubs around the males. But this proud dad seemed to be the gentles giant when he met one of his cubs for the very first time. The little one didn't look too comfortable around his dad at first, but the adorable little creature who is just 7 weeks older, eventually finds the courage to approach the massive male. The duo seems like they have found their time to play and fight together.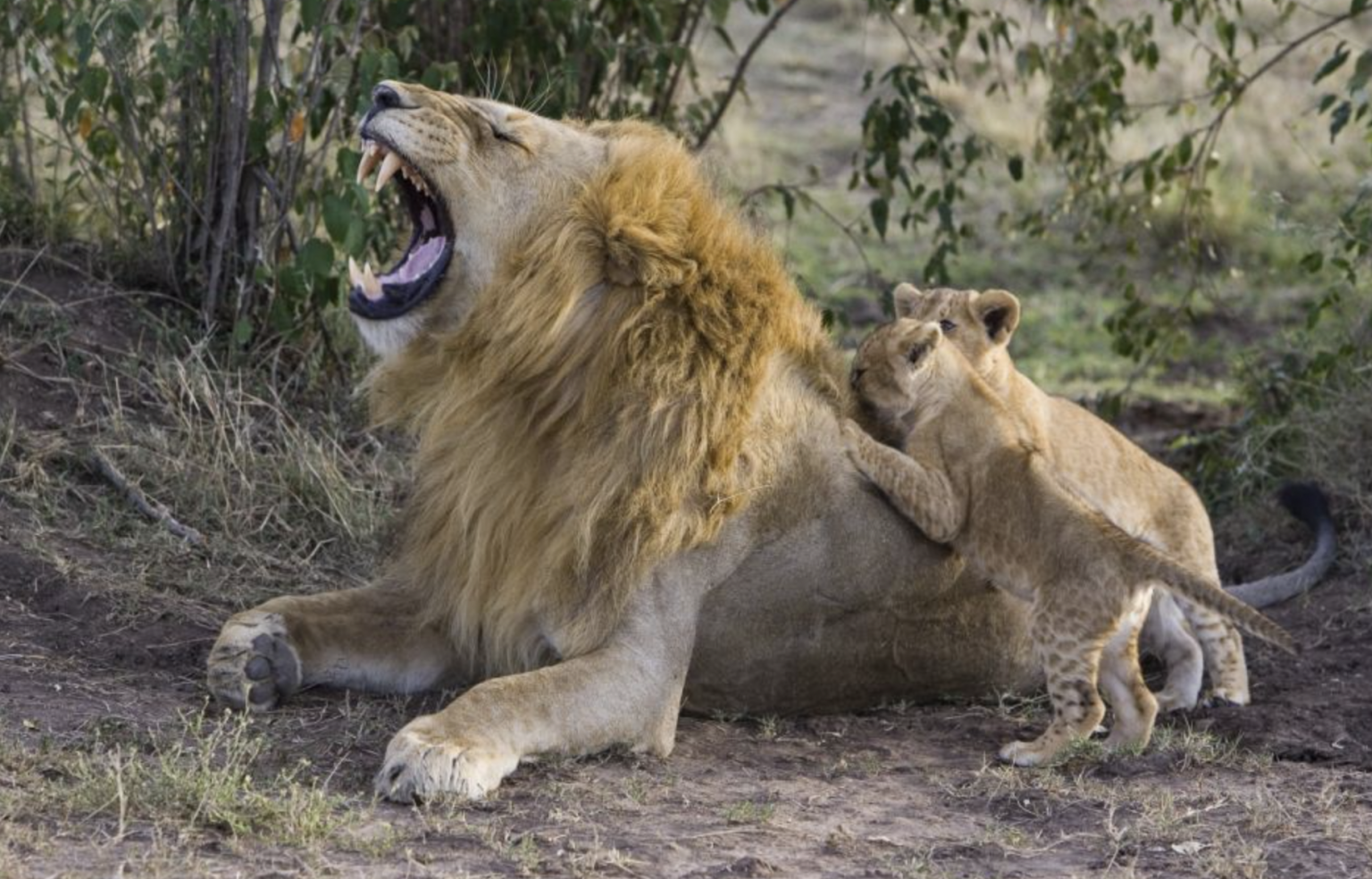 The 36 years old California-based photographer spent several months tracking them in Masai Mara. She said that it is worth and each and every moment as she witnessed some incredible and intimate scenes of pride.
According to her, newborn animals are always difficult to photograph, but you have to spend a lot of time just waiting while they are tucked away, completely hidden in long grass, deep brush.
This loving little cub, and his other two siblings, was initially spotted by Suzi when he was just 3 weeks old! Usually, the cubs spend the first two months of their lives bonding with their protective mothers. When these cubs reached over seven weeks old, their moms decided they were ready to meet their father.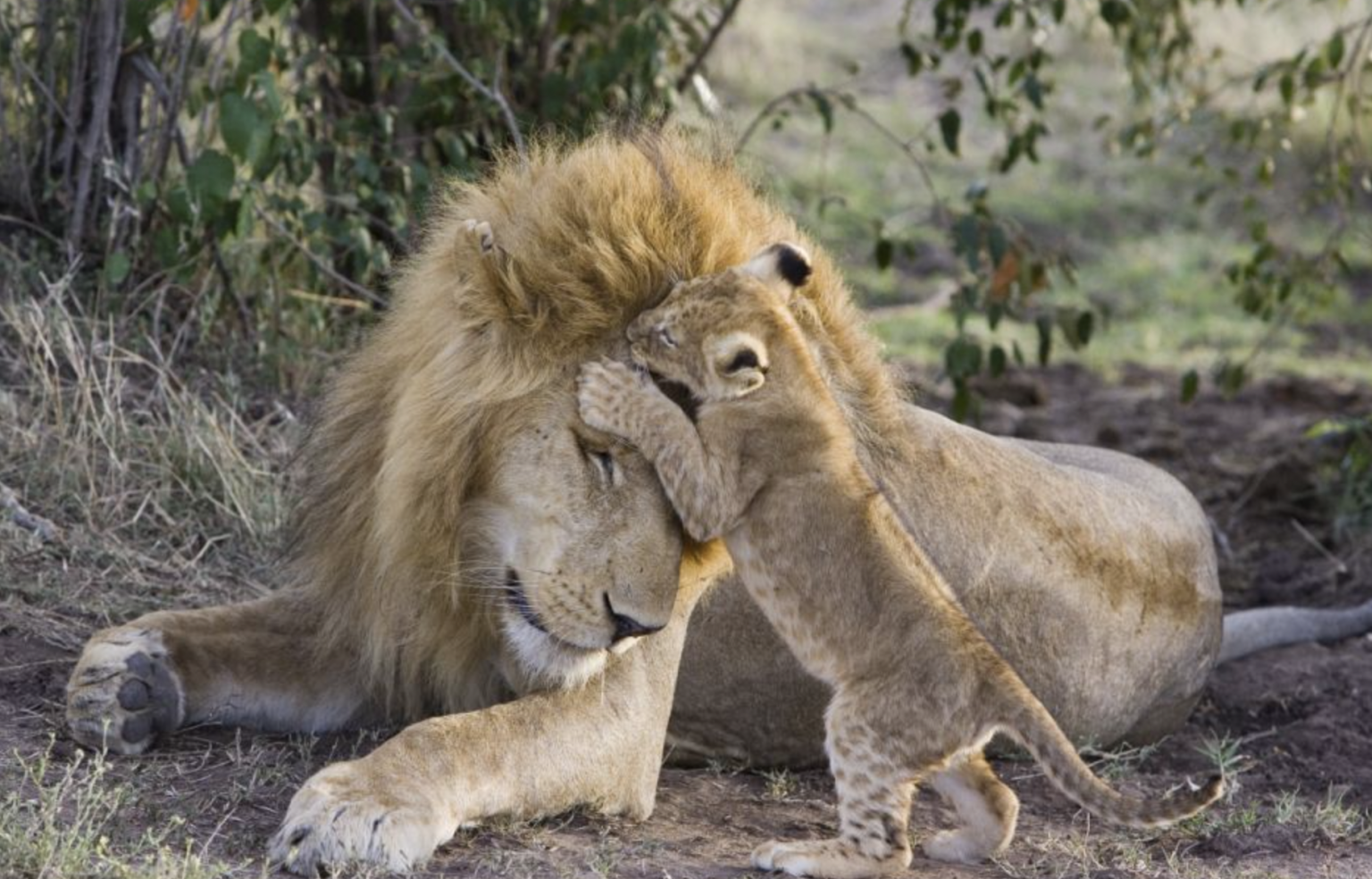 Suzi had to follow the pride for three months every day, from sunrise to sunset, from the time the cubs were only 3 weeks old. In these scenes, the mother, brought them out from the den to meet the pride for the first time, including their father.
The majestic male proved to be extremely affectionate and protective with his little cubs, while their mom always kept an eye on them! Just to make sure that the male is not too rough with her babies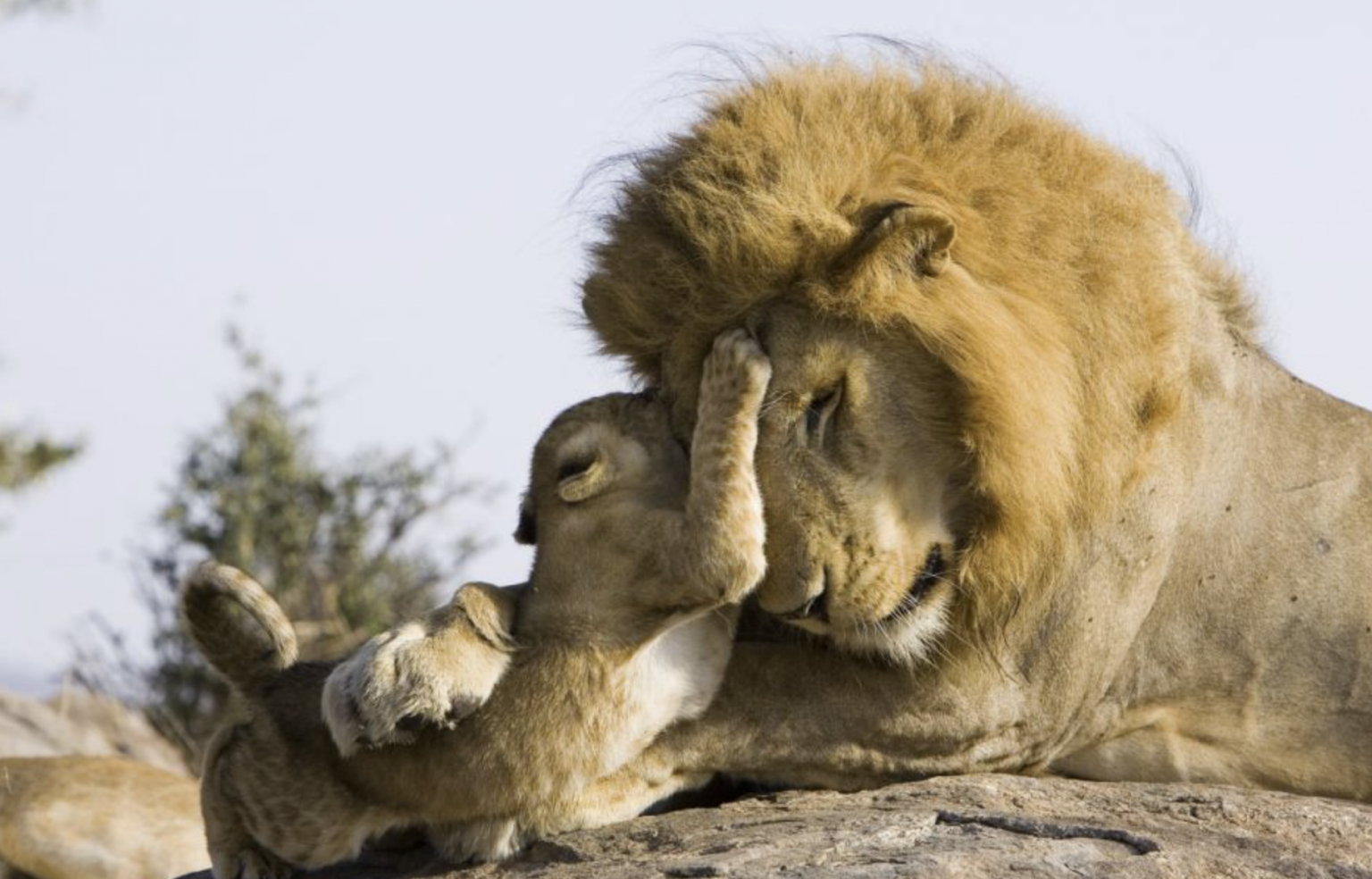 Suzi says that the cub was a little shy and apprehensive, but the father was very gentle with the cub. He reacted gently by playing with them as a father and often growling. However, the mother was sitting nearby, watching them closely, and was ready to pounce on the father!