When it comes to war or protecting one's nation, it costs a lot. Not only money but this requires a multitude of sacrifices. So, only people pay the price from their lives? Well then, what about the smallest veterans aka dogs?
Have you ever wondered what would happen to them when they reach the retirement age? Well, if you ever cared, this article is for you.
The Air Force is asking military members or civilians to volunteer to take care of the retired canines.
And, I mean how could we ever deny anything which stepped up save our country?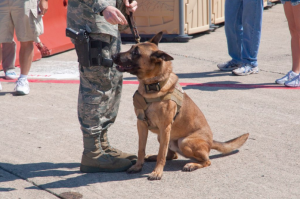 Air Force officials at Joint Base San Antonio-Lackland released a new issue that retired military dogs can be adopted. But, he also says that there's a high demand for puppies who didn't make the cut. But when it comes to adult military dogs, there's significantly less demand.
However, if you are really interested in adopting a military dig, The Air Force warns you that the process is long and could take up to two years.
If you thought that adopting a military dog is easy, then, change your mind. According to The Air Force, not everyone could be eligible to adopt a military dog.  Interested dog owners have to fill the paperwork and answer questions about the measures he/she could take to take care of the dog.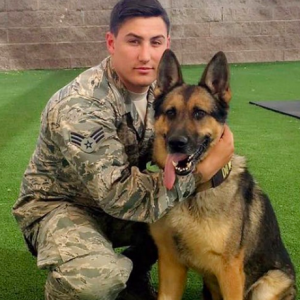 Moreover, in order to be a good fit, the owner should have a six-foot fence, no more than 3 dogs already in the house, no kids under the age of 5, the ability to produce a transport crate and veterinarians as referees.
So, if you are still interested in taking care of these invaluable canines, contact and have more info with officials at [email protected] or call 210-671-6766.