Well, after an experience of a chaotic year, finally we have Christmas and nothing can beat the vibe of the Christmas season. 
This is the period of giving and sharing love and happiness with each other. But, who said Christmas is only for people?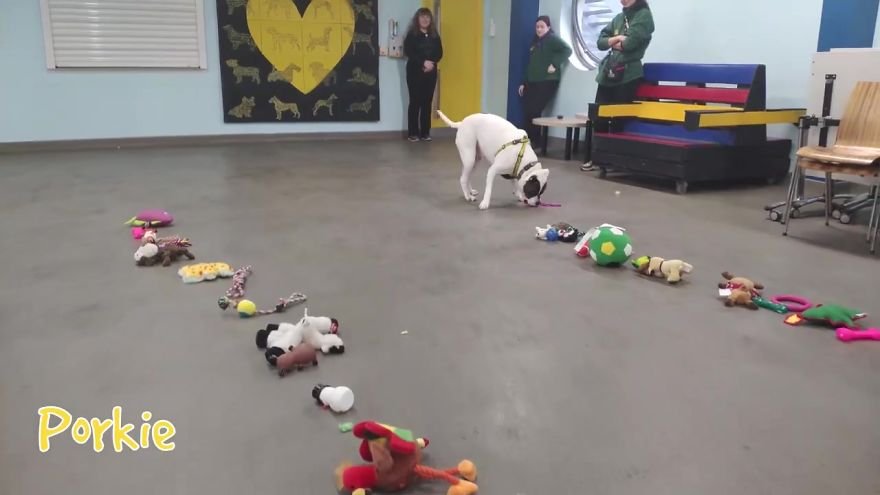 Dogs Trust Ireland's Rehoming Center staff in Dublin decided to celebrate Christmas in a different way this year. 
Rather than selecting and giving gifts for the dogs in the shelter, the staff decided to give an chance to  pets to select their own gift. Perfect, right?
"We recorded 35 dogs picking a toy and then spent (many) hours editing it to show the best reactions. One or two just wanted pets and snuggles more than a toy. The dogs were let in one by one, so we didn't have to worry about any of them wanting the same toy"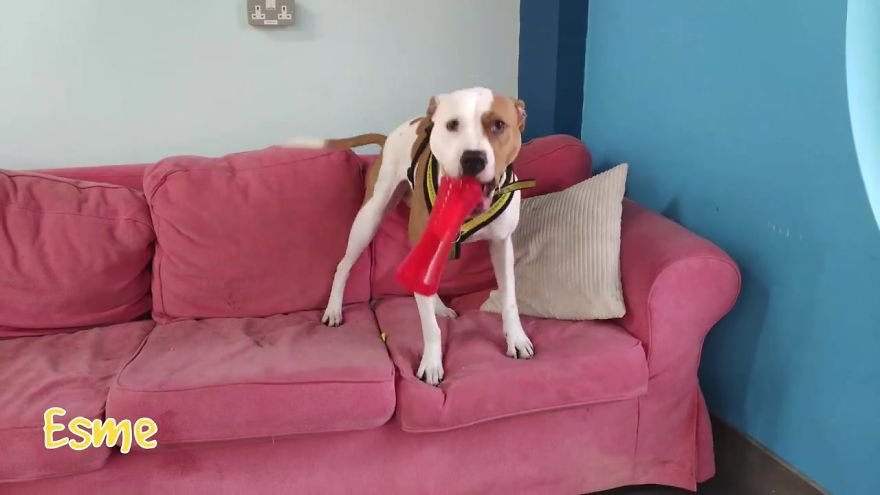 "In 2017, we decided to do Secret Santa Paws for the dogs, where staff members bought a long-term dog a present specifically for them, and we recorded it and got a great reaction. In 2018, we wanted to do something different, so again the staff donated toys, but we thought the dogs might like to pick their own. So we lined them up, and it was the best day… the dogs were SO happy and watching them was just amazing. So we did it again this year, and combined supporter donations from under our tree in the reception with staff toy donations"
The staff arranged the toys in a row for dogs to select. Some chose their gifts right away and some took time sniffing each gift before making the choice.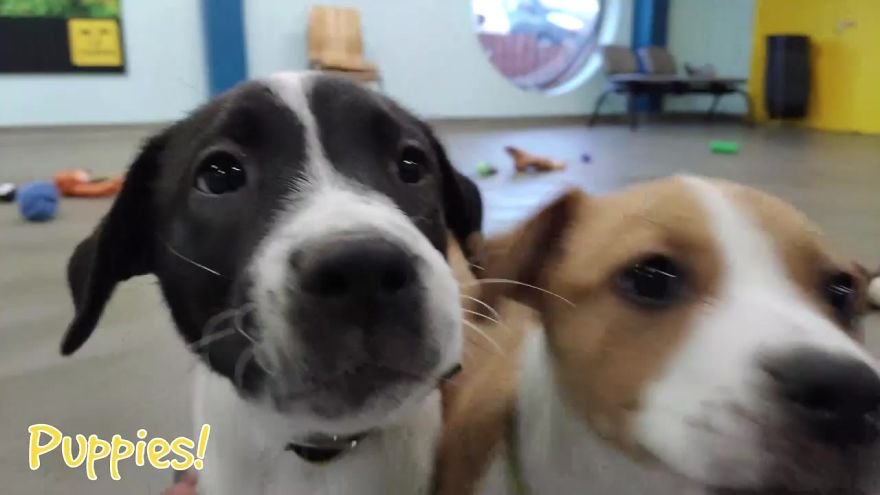 Image credits: DogsTrustIreland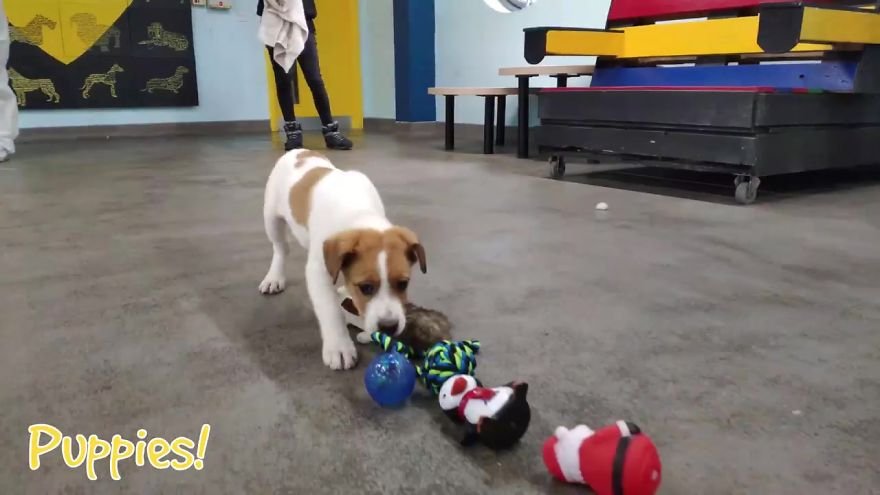 Dogs Trust Ireland is famous for being the largest charity for dog welfare in Ireland. It has been active since 2005. This organization provides all kind of services for dogs as rescuing, rehabilitating, and rehoming for any kind of dog. "working towards the day when all dogs can enjoy a happy life, free from the threat of unnecessary destruction." is what they desire. Also they promise that they will "never destroy a healthy dog."
Image credits: DogsTrustIreland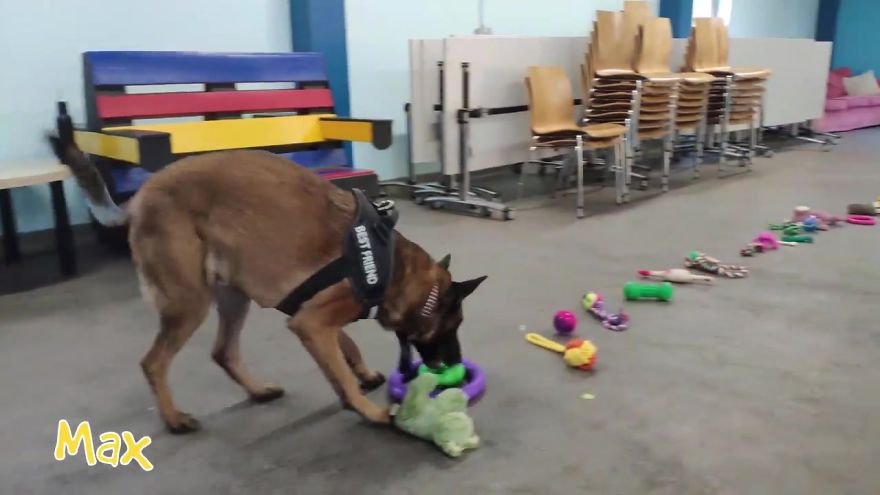 "As you will see, deciding on which toy was a big decision for some dogs and some delighted in the squeakiest toy they could find,"
Dogs Trust Ireland shared this amazing experience in social media. And seeing these innocent souls so happy made the staff happy too, making this Christmas as perfect as any other Christmas.
Image credits: DogsTrustIreland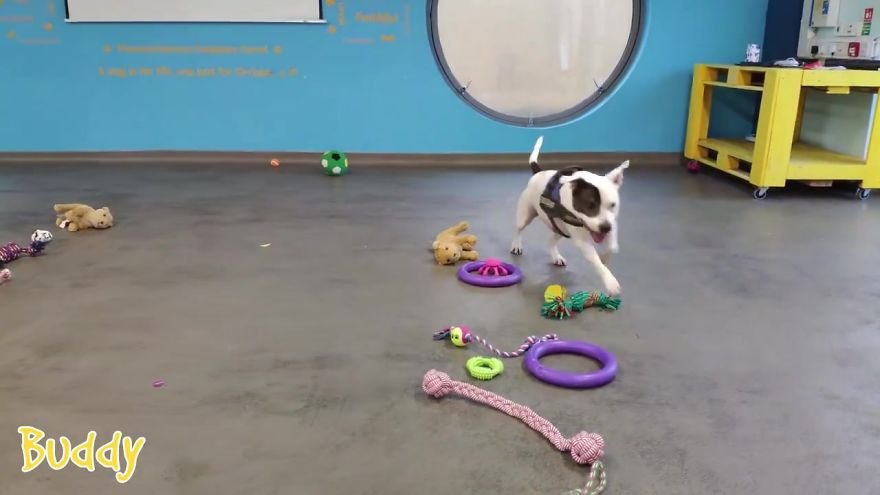 "We put a pause on adoptions over Christmas every year, so the dogs in the video are still with us, but we hope to find them their Forever Homes in the new year! We have had other shelters lining up toys and letting the dogs pick them. and they have tagged us in their posts, which is amazing! Sniffing the toys and picking one out requires concentration for the dogs, and really brings out their different personalities. It's just fantastic for us to see them being so happy over something so simple, and we really, really hope this will help them all get adopted in 2020!"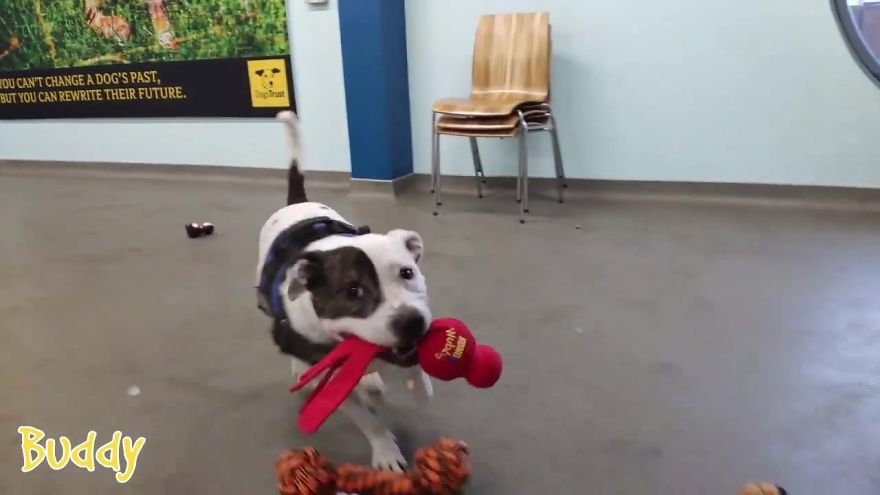 Image credits: DogsTrustIreland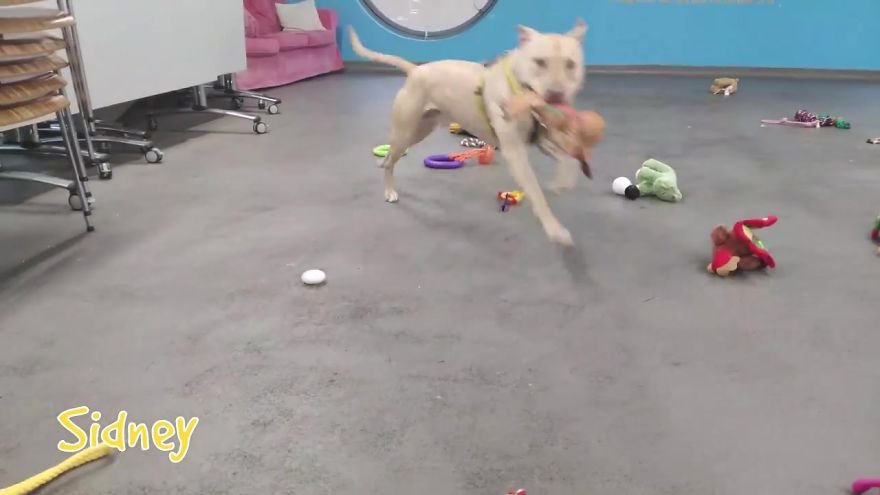 Image credits: DogsTrustIreland