Nick Castro, owner of Nick's Extreme Pest Control in California, has been in business for almost 20 years, but he's never seen anything like this.
It was a surprising revelation of epic proportions.
Castro was recently summoned to a property that had been damaged by a local woodpecker. The bird, as is its habit, had taken to drilling holes in the house's exterior to store food for later use.
In this example, the meal consisted primarily of acorns. Unfortunately for everyone concerned, the acorns were not sticking put. They were instead dropping into the empty spaces within the walls.
Castro anticipated finding acorns when he hacked into the wall to get them. What he didn't expect was this:
What began as a steady trickle of acorns from the hole Castro had dug quickly became a torrent.
It was insane, and Castro had this to add in an interview: "They simply kept coming and coming, endlessly. The acorns were only approximately a fourth of the way up the wall. They were discovered to be heaped high up to the house's attic."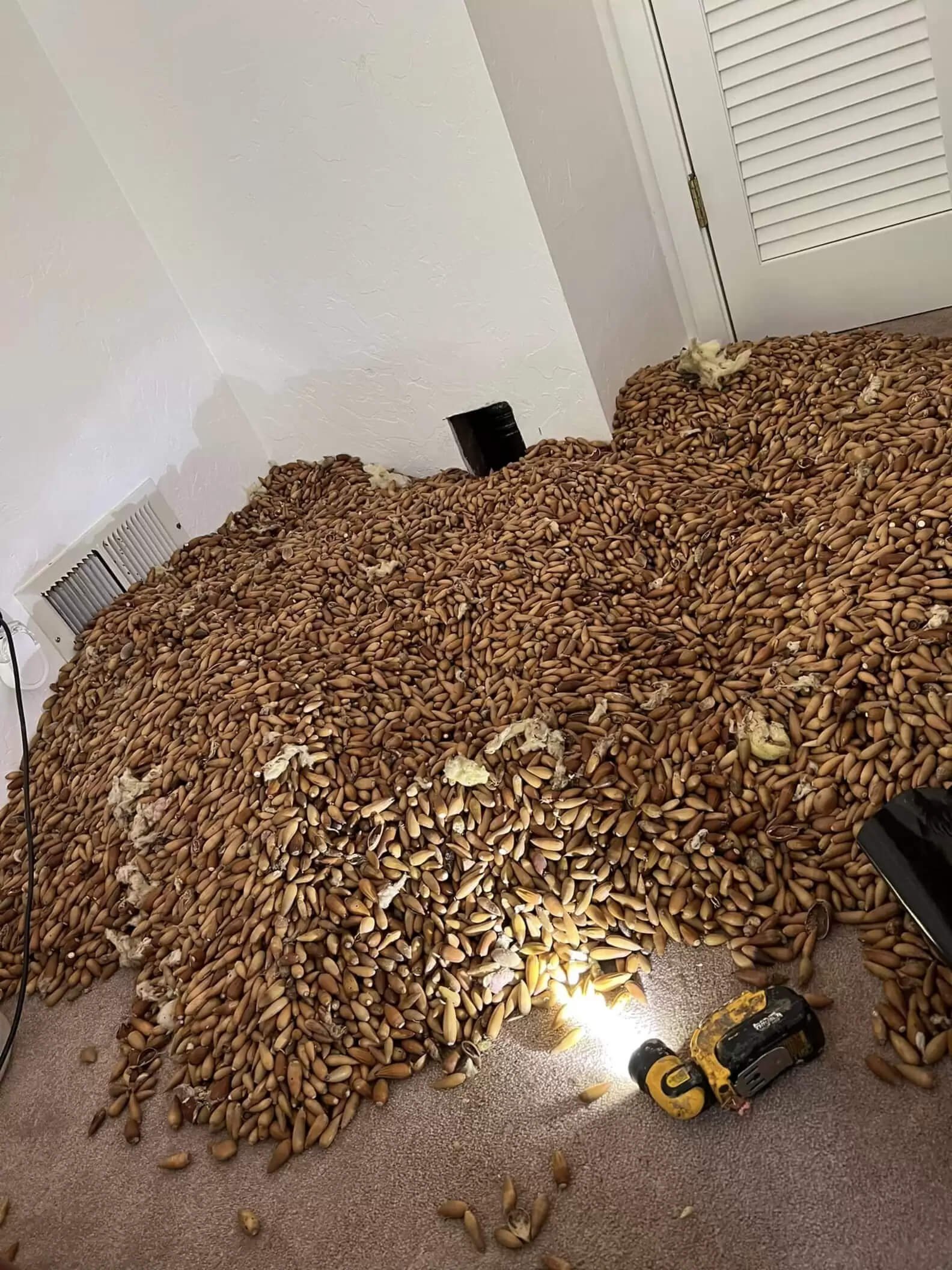 Castro dug more trenches around the home, and the acorns continued to fall.
Surprisingly, over 700 pounds of acorns poured out. It would have filled eight huge garbage bags.
"I've never seen anything like it," Castro remarked.
The woodpecker had been quite active. Very occupied.
Nick's Extreme Pest Control's policy is that "all animals are handled compassionately and NEVER killed." And this situation was no exception.
They just left the woodpecker alone and patched up the holes she'd created outside the home. The homeowner's addition of new vinyl siding should be enough to persuade her to find a new spot to keep her groceries.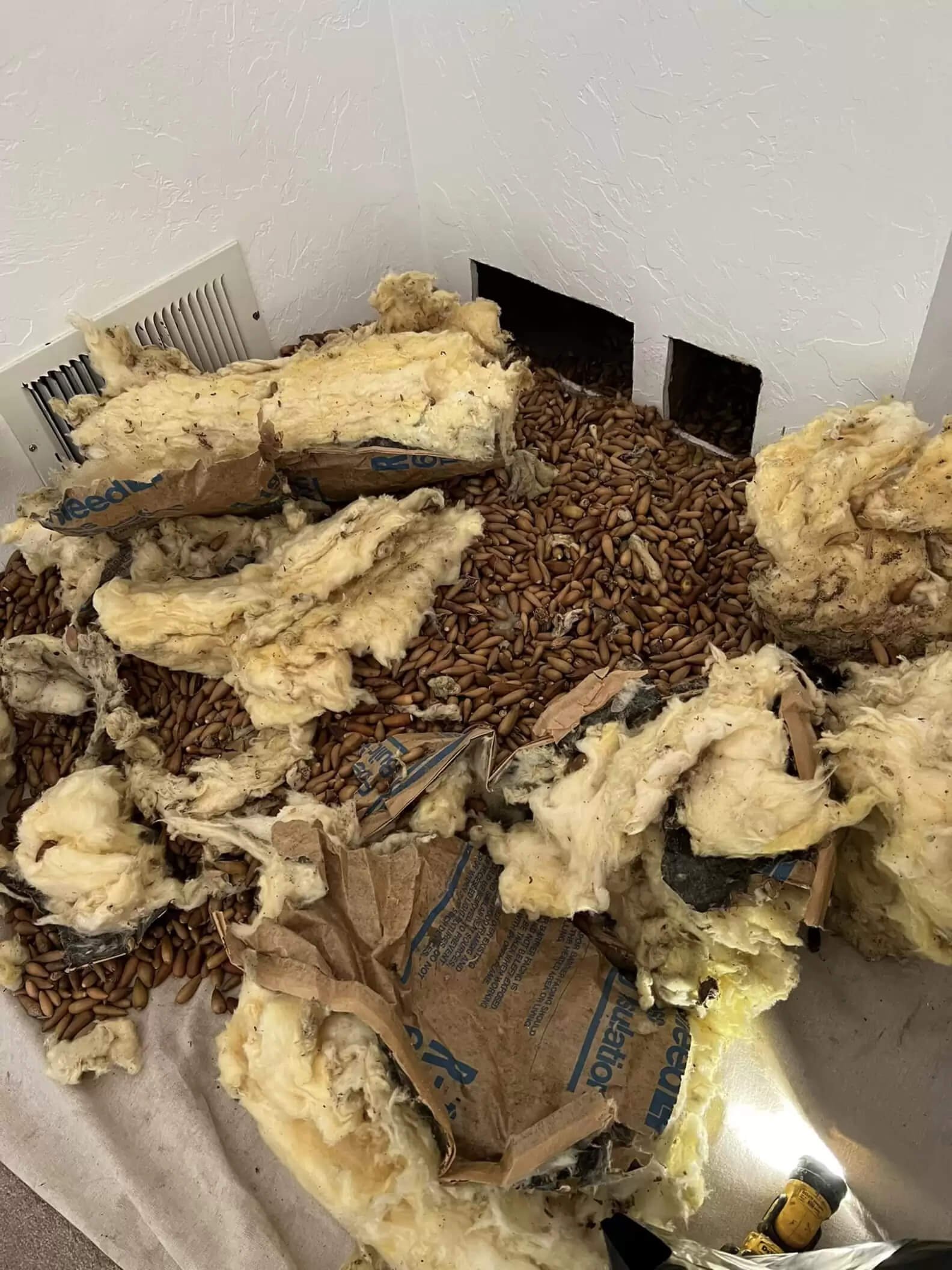 In the end, that's what's best for the bird. After all, her efforts in gathering acorns had been futile.