The day Lucky was adopted, he thought he'd found his folks.. The adorable beagle mix was overjoyed to be leaving The Green County Animal Shelter of Virginia in Ruckersville, Virginia, for a forever home. However, this did not last. Lucky eventually found himself back at the shelter, having given up hope of ever finding his forever home.
"Our hearts break for Lucky as he struggles to be a shelter dog again," says a message on the shelter's Facebook page. "Over a month in our shelter with little interest in you might be difficult."
Lucky, a beagle mix puppy, was adopted from the shelter for the first time in March 2021.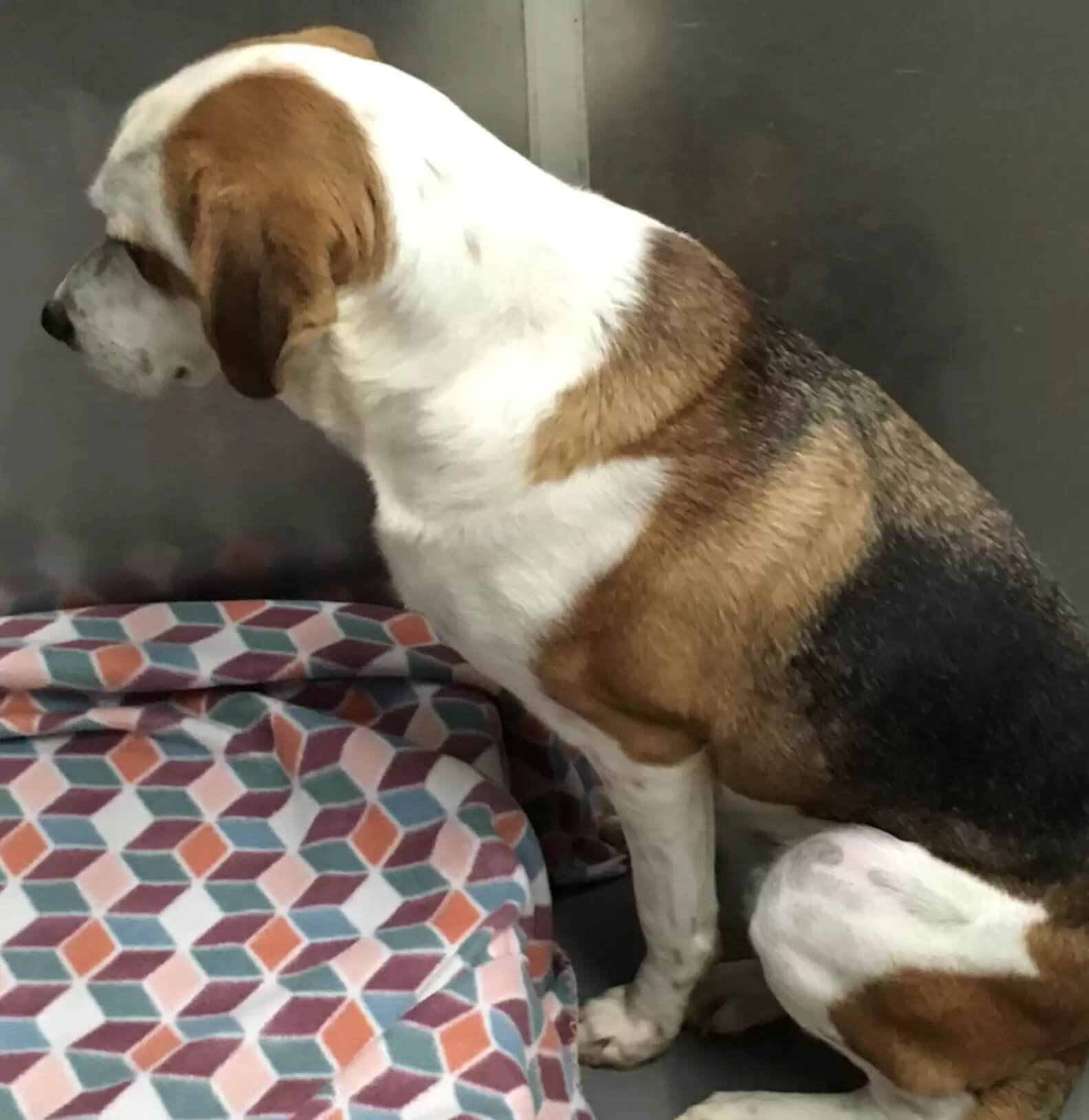 "Lucky's family cherished him, but as he grew in size, it became too much for them to bear. We all assumed Lucky was a beagle mix who would remain a medium-sized dog. "Lucky has developed into more of a hound mix," according to the shelter's Facebook page.
The adorable puppy grew larger than planned and was returned to the shelter in September, where his hopes for a better future faded.
The message continues to say: "Lucky is definitely hurting because he was adored by his family. [He] needs everyone of you to share him with your friends and relatives in the hopes that he can find a home that can handle his size. Lucky is a huge charmer who believes he is a lap dog."
Lucky's finest qualities were highlighted in the article, including his excellent leash-walking abilities, enjoyment of the outdoors, and devotion for children, cats, and dogs.
The statement also goes on to say: "Lucky requires everyone of you to assist him in regaining happiness by being loved by a family. Thank you for taking the time to share this lovely dog."
Lucky finally received some attention after a lengthy period of inattention when his Facebook post went viral.
"He was terrified and nervous when he initially returned," shelter spokesman Anna Swanson said in an interview. "When he initially started working with new individuals, Lucky wasn't particularly sociable. He enjoyed being outside and would sit on the outside of his kennel."
Lucky's forever family arrived and adopted him within days.
"Lucky is one lucky kid!" The post has been updated. "Today, Lucky found his new forever family!" It only took one family to fall in love."
The now-famous dog will never have to worry about spending another night in a shelter. And it appears that luck was on Lucky's side after all.