We all would love to have something special on our birthdays. And also it is the most suitable occasion to show some love towards someone. Anyone would be happy and grateful for at least a wish on their birthday.
By the way, animals also have birthdays and they also would be happy to celebrate their birthdays. The staff of the English reserve Cornish seal sanctuary believes this too.
This is what they gifted to a seal named Yulelogs on his 31st birthday. Guess what? It is a giant fish cake!
In Yulelogs life there were many amazing moments and twists of fates. When he was rescued, he was just a little one in 1989. He was sheltered in one of the marine parks in the north of England.
But they accidentally had to close the organization and the employees were forced to release the seal into the wild.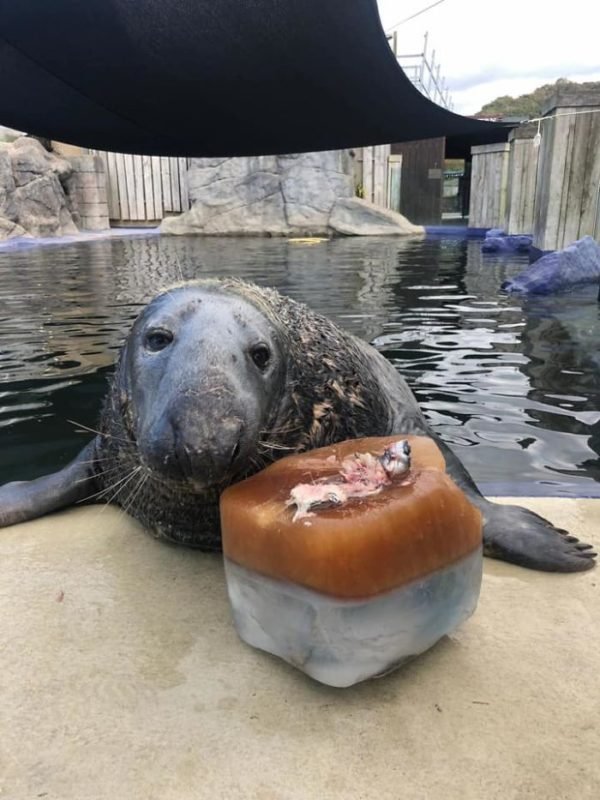 But Yulelogs was lack of the skills to behave in the wild, so there was a problem of releasing him. He was very used to people and was not taken into account when the park closed.
Even the seal began to swim up to the people on the coast, looking for something that could eat. He hoped that people would feed him.

Then the public complained about him and the local animal welfare organization decided to capture Yulelogs.
When he was at his second shelter, he weighed only 132 pounds, which was a huge decrease from the standard parameters. He should be weighed at least 550 pounds.
Finally, he ended up in the Cornish Seal Sanctuary. Now he is 31 years old and it is something special for him to celebrate. Because it seems like the seals in the wild do not even live up to 25years old. This means his birthday is a more special one.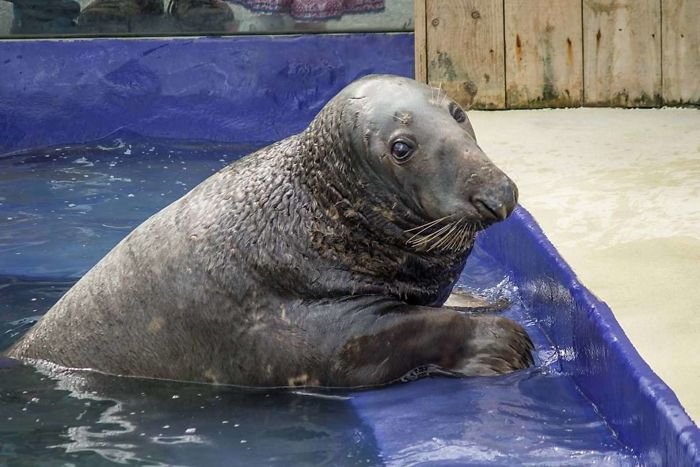 He is living a healthy and happy life as he is in a venerable age. His birthday gift also could make him happy. Look how lovely he reacts to his cake!
However, there is a dare for him to take the fish out of the cake…!
1. Oh wow! Happy birthday to me!
2. Is that a fish on the top…? I love fish!
3. This is so cool!
4. I am not that old right… still young.