Photographs give us the best memories even after a long time. Look at these amazing clicks that represent the glory of the queen of the elephants.
These stunning photographs were captured by the talented wildlife photographer Will Burrard-Lucas. He had an incredible experience meeting the queen of the elephants aka F_MU 1 in Tsavo, Kenya in the final years of her life.
He was embarking on a project with the Tsavo trust photographing elephants in Tsavo. While he was studying in the area he learned about the queen of the elephants. He was told she has a gentle temperament and is a majestic creature.
After a search lasting several days, they found her! They spent the whole day with her. She waited at the local water hole patiently for her turn to bathe.
She was skinny and old but she strode forward with stately grace and her tusks were so long that they scraped the ground in front of her.
The photographs even represent the majesty, and the wrinkles represent the victory against the dangers of poaching, droughts, and the natural threats she faced.
Unfortunately, she passed away just weeks after Burrard captured these photos. Thankfully we have these amazing photographs immortalizing her.
Burrard Lucas added her to the cover of his book land of Giants, which covers several years of elephant living in the region of Tsavo.
It was an incredibly rare experience for Burrard as a wildlife photographer. It was a real privilege.
1. Long tusks touching the ground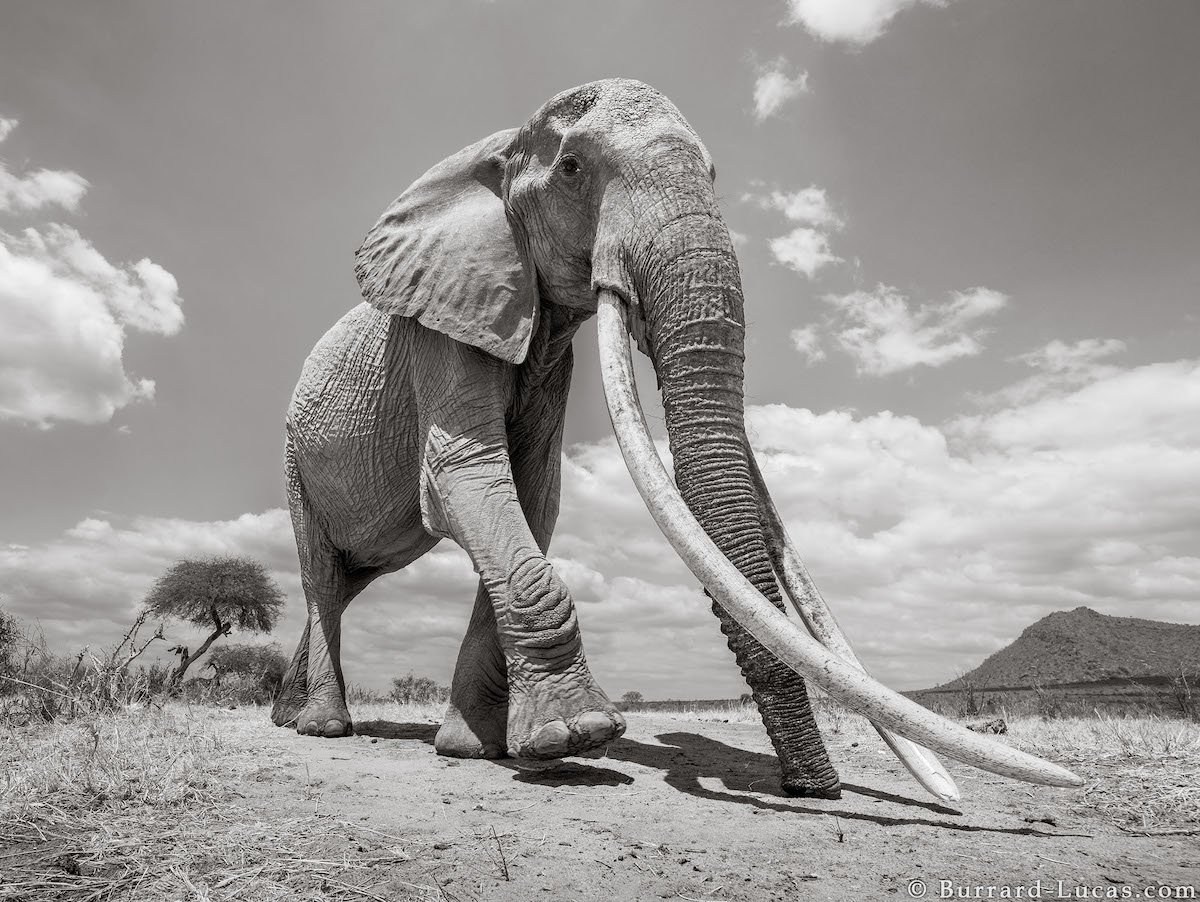 2. The queen of the elephants!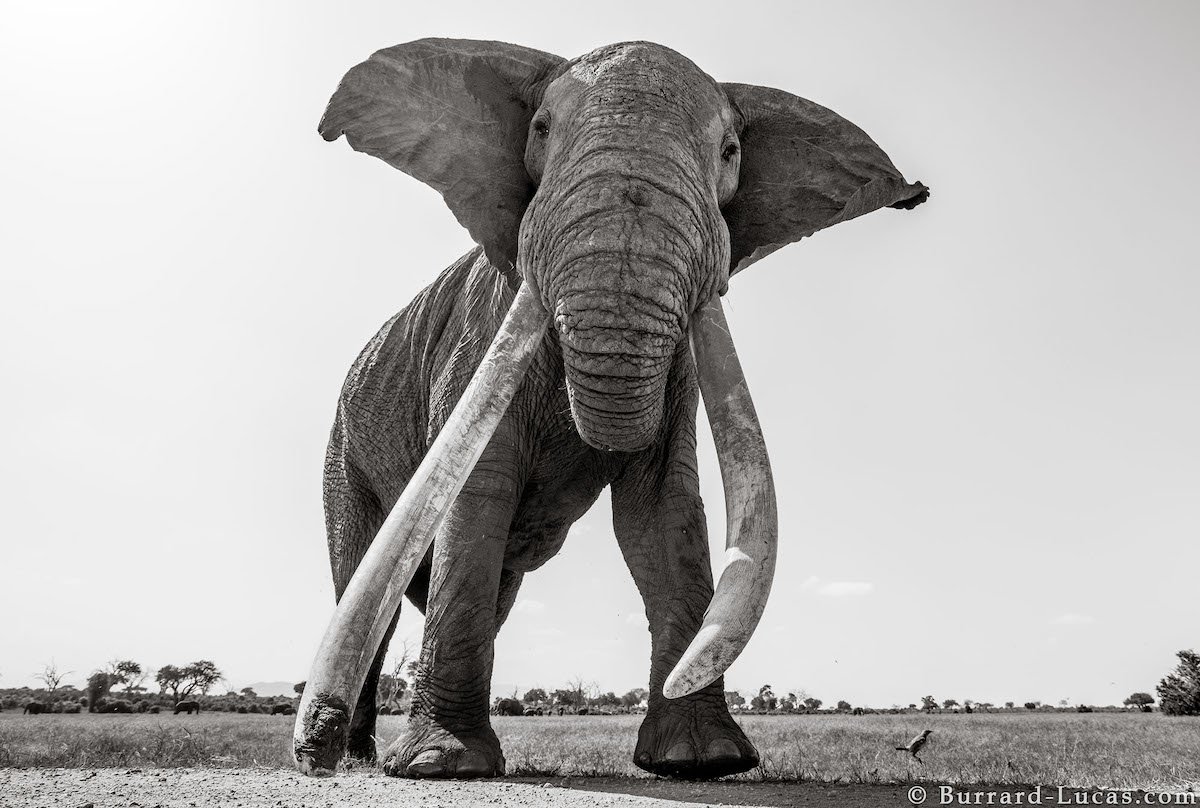 3. Wrinkles have their own story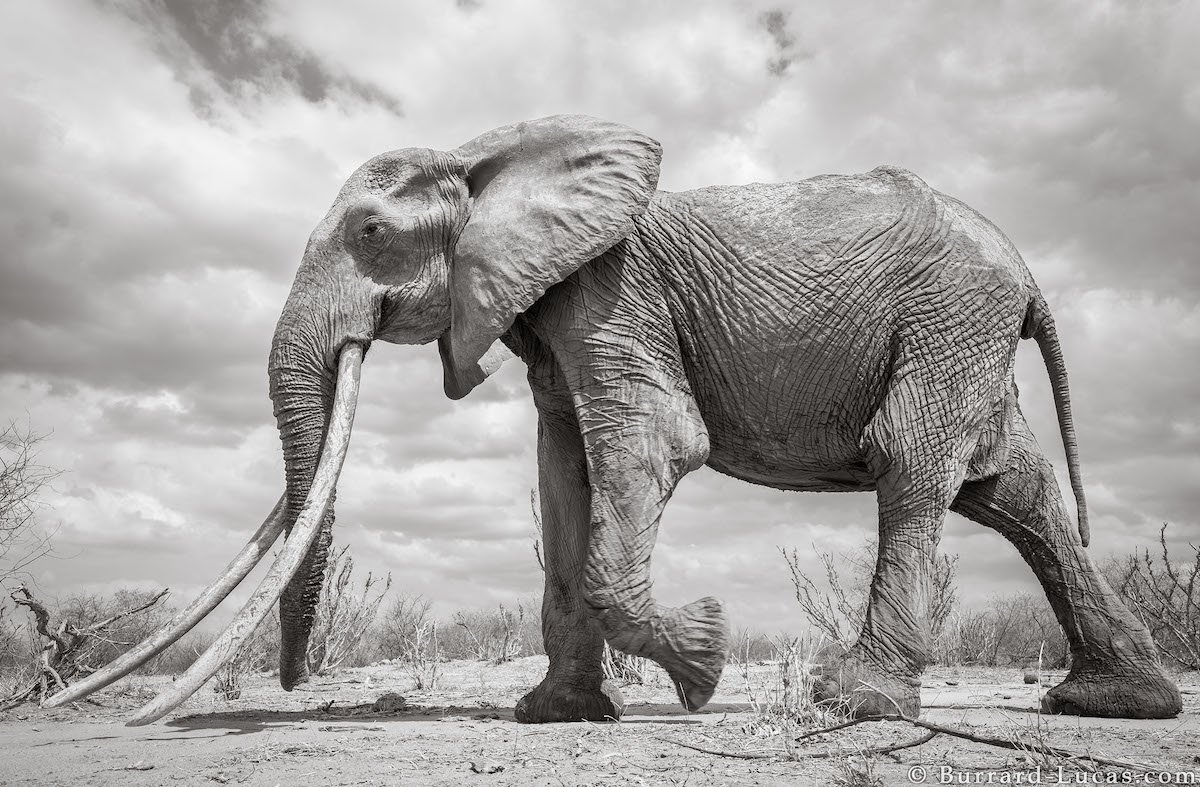 4. Waiting for the turn
5. The scars of old victories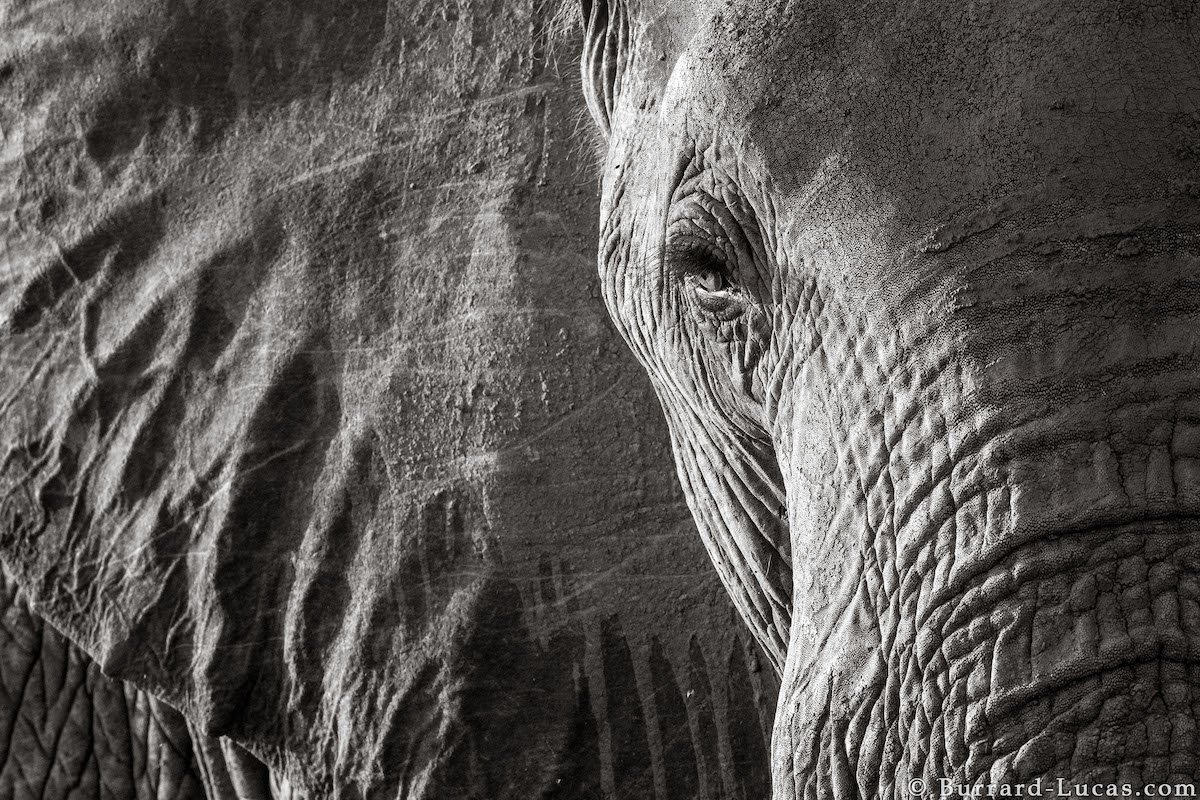 6. All together as a team
7. It's been a long time without water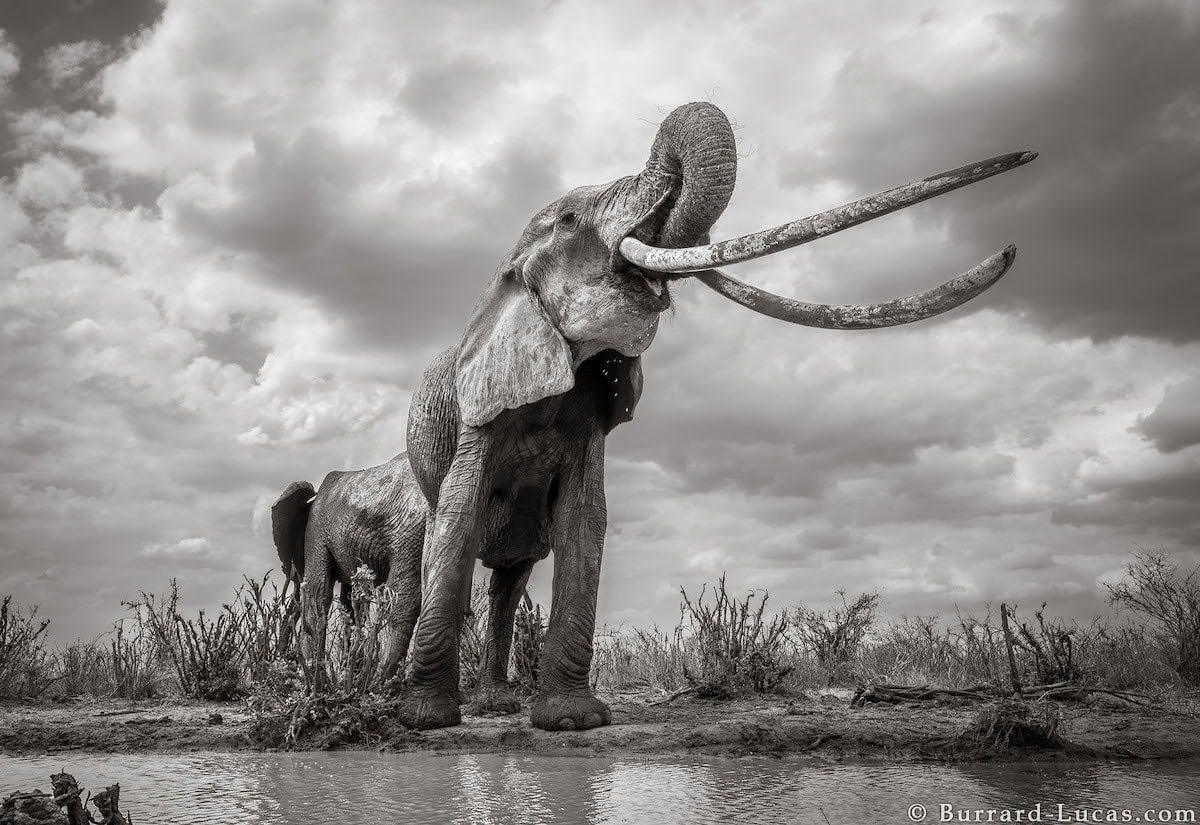 8. Little ones of the giants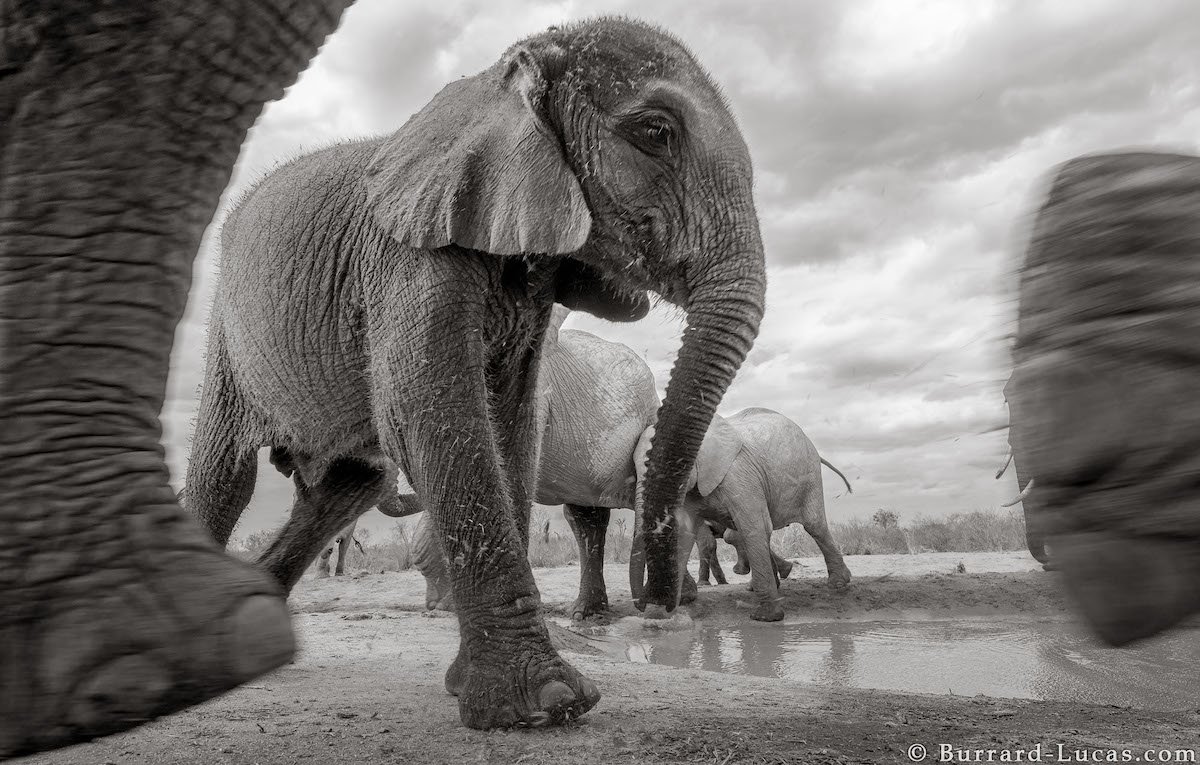 9. Older but still gorgeous!
10. The next generation of the crowd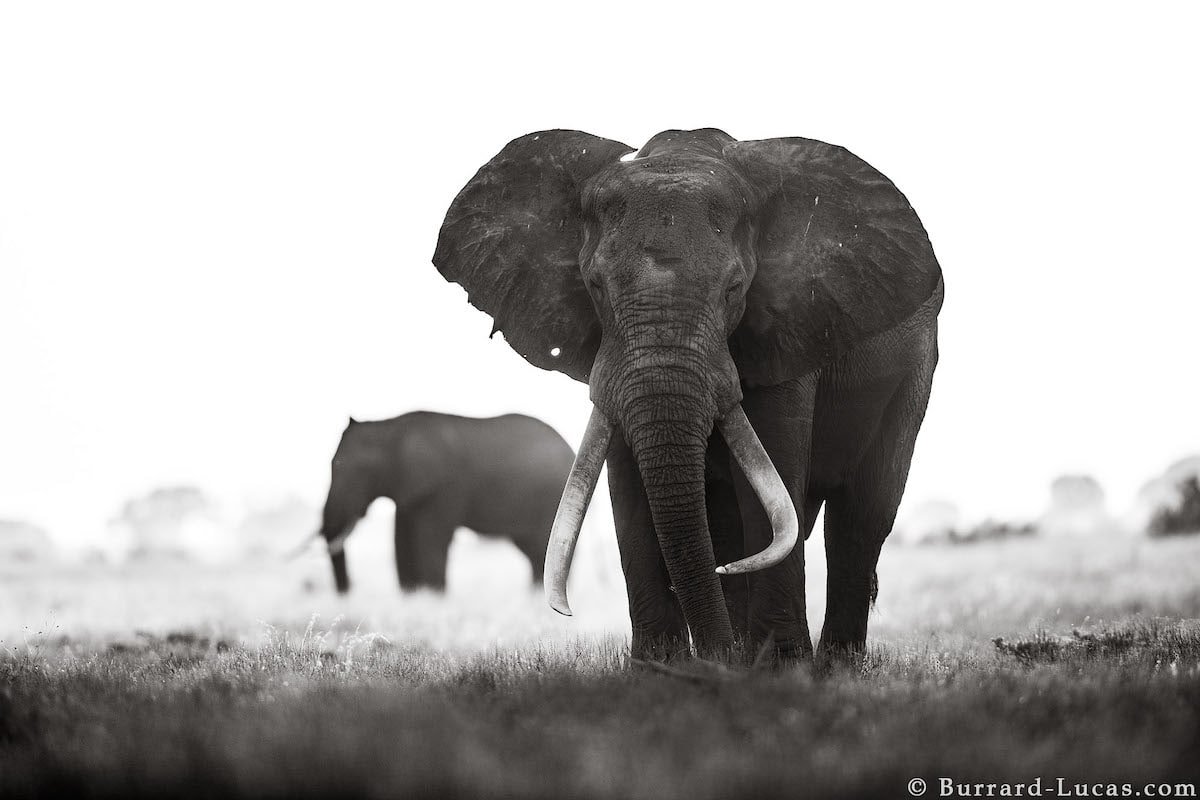 11. Following the one by one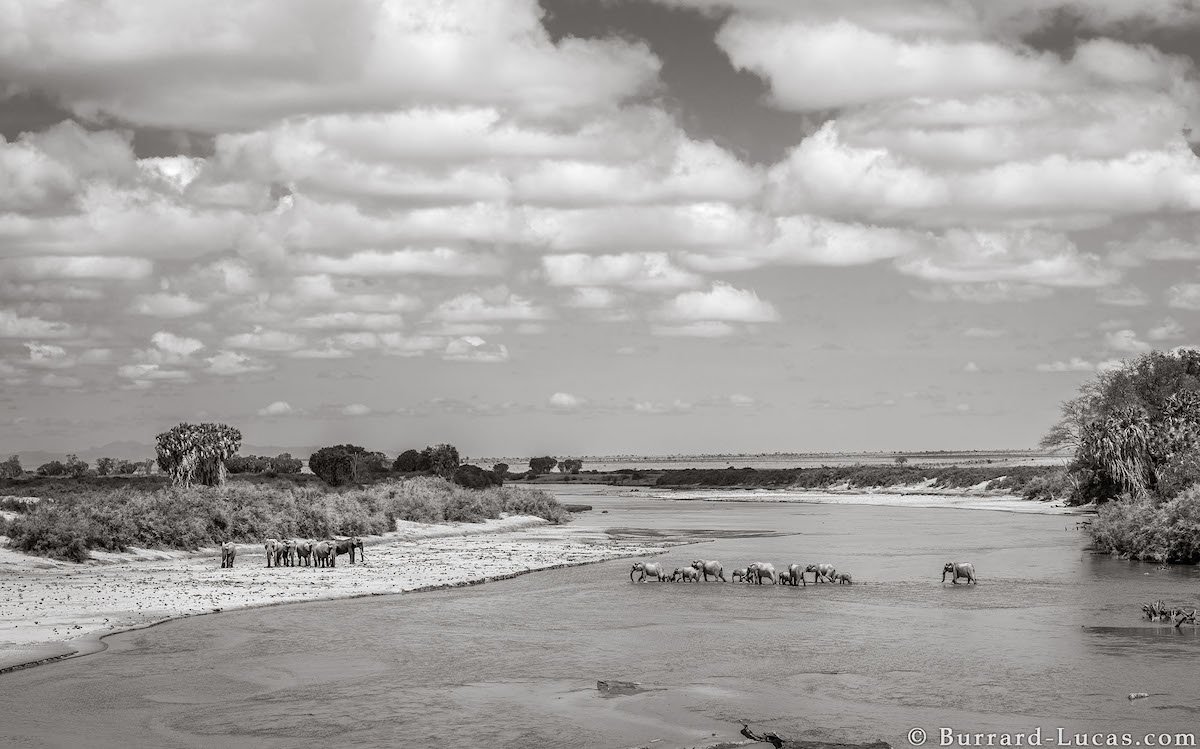 12. The bigfoot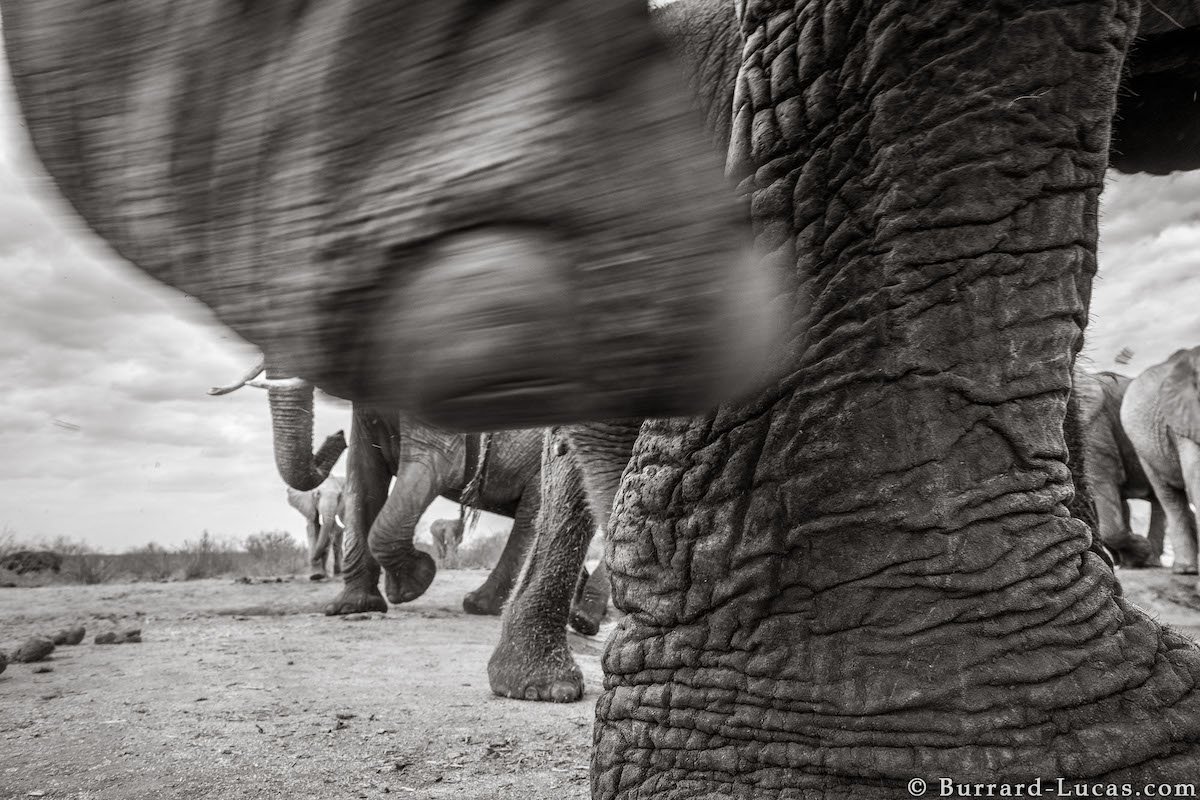 13. The glory of the African elephant