Meet the rat and dog duo who become best friends! This is Riff Rat the rat and Osiris a Dutch shepherd. You can see their huge size difference, but it doesn't matter to them. They are really good friends.
Riff rat was rescued from the brink of death when he was only a 4-week old baby. Osiris was rescued while he was abandoned in a parking lot. Osiris is the one who helped Riff Rat to recover back to health. Initially, Osiris was supposed to be staying with the family on a temporary basis. But they instantly fell for him and then decided to keep him forever.
So the Riff Rats was welcomed by the fellow rescue Osiris, no matter their size or their species.
They have built up a good friendship with each other. They play with each other and have become partners in crime. They can't stand a moment apart from each other. They trust each other really well and it is amazing!
Initially, there were fears that the pair wouldn't get on. However, it wasn't long before these fears were irrelevant. They are now inseparable. They are so close to each other and even Osiris often let Riff Rat climb into his mouth and clean his teeth.
Riff Rat really likes to lick the inside of Osiris' mouth. No one is afraid if Osiris will eat Riff, because Osiris has helped foster and care for dozen of animals, so he is gentle when dealing with him.
1. Take a nap buddy.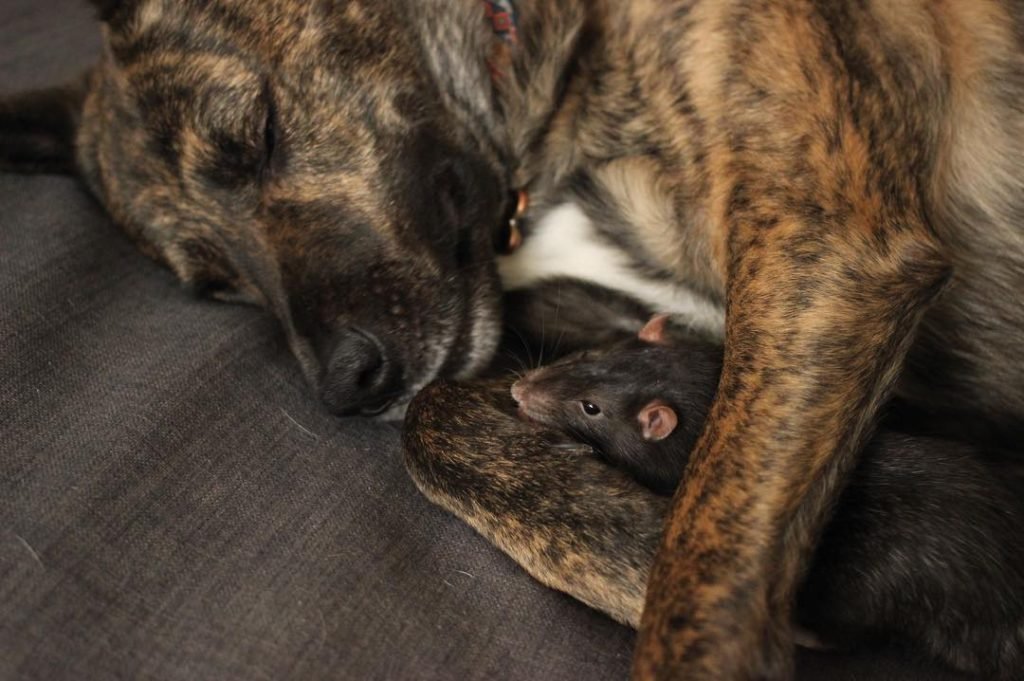 2. Kind of deep conversation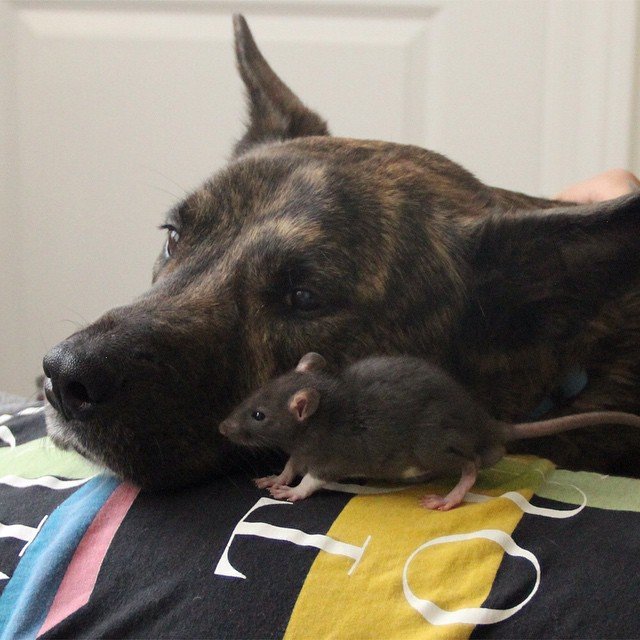 3. Playtime with a shepherd
4. Can I give you a French kiss?
5. Clean clean!!!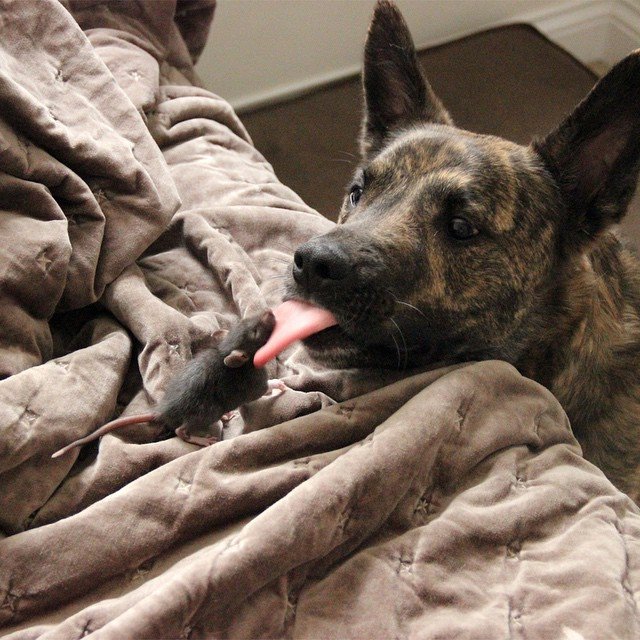 6. Riff in the pocket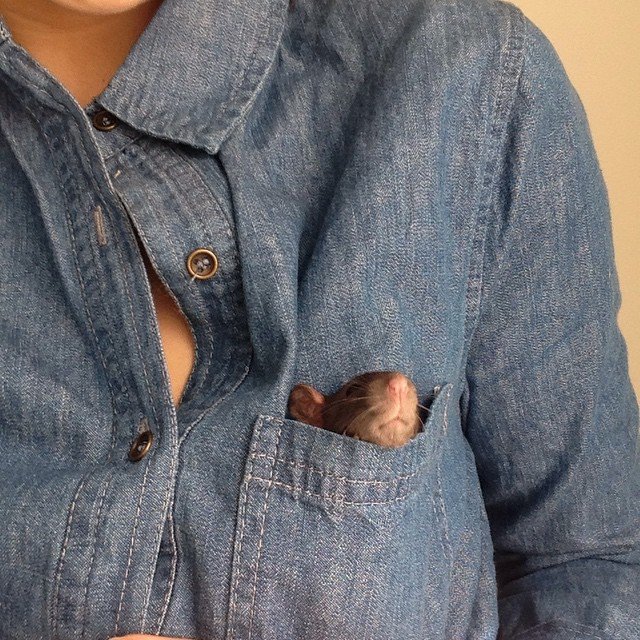 7. Let me go inside big boy
8. How is my smell?
9. Lick me once! That's enough.
10. The besties on the bed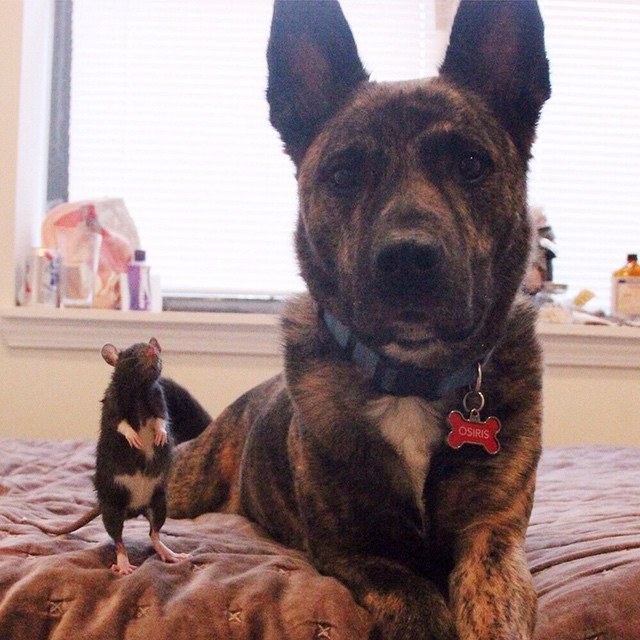 11. Your face needs a cleanup buddy