Michael Vargas is an urban explorer, and it's his mission to go out into lesser-seen corners of cities. In these escapades of his, he uncovers and documents both forgotten and hidden things in each city. On one such adventure Michael had, he found someone he simply couldn't leave behind. Vargas and a few friends were exploring a canal near his hometown in Oakland, they decided to pause, rest and take some pictures of the graffiti on the walls. This random stop as it turned out, lead Vargas to save a life.
In an interview, Vargas told this about what happened: "We were just hanging out for a sec when I heard my girlfriend say, 'Holy s—! A dog!' I thought, 'A dog?'. I was shocked. I couldn't believe it. In this little side drain area, there was this little white dog. He was trapped." The man knew he had to act then and there, and he adds: "My heart just sank. I thought, 'I can't leave this dog here. If we leave this dog, he's dead.'" Hence, the gears in Vargas's head started to turn as he worked to save him.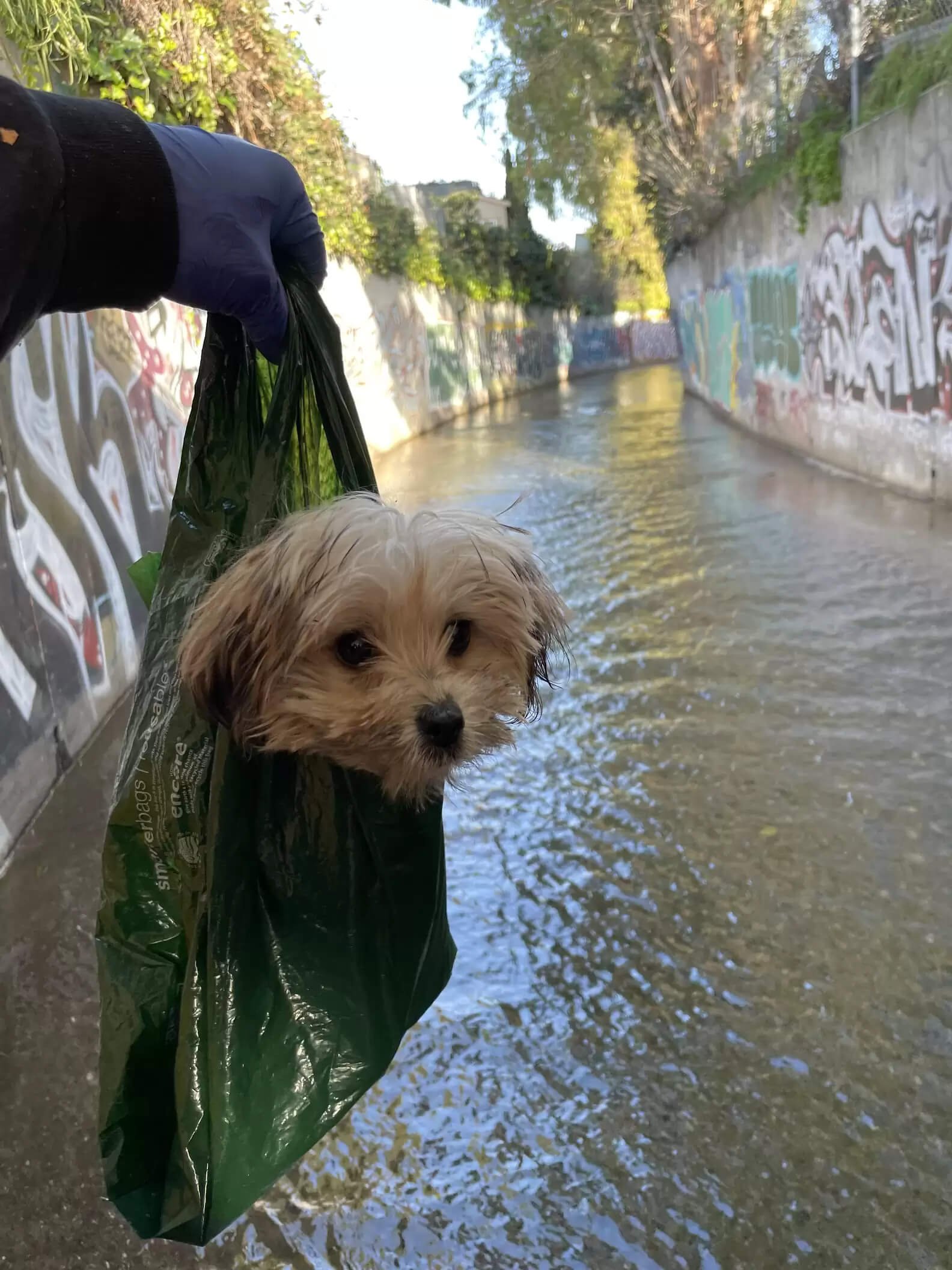 According to Vargas, it took most part of an hour for the dog to trust them enough to lure him close enough that the team could reach him. In his interview, Michael says: "He was so scared of us. I think he was so confused and weak." Although they didn't know how the pup had gotten into that deep, hard-to-reach corner of the storm drain, according to Vargas, if they hadn't found the pup that day, he wouldn't have had survived much longer. However, that fateful day, Vargas saved the pup, and gave him a second chance at a happy life.
Vargas also noted: "We drove immediately to the vet." At the vet, the excursion party got to know that the pup had a few issues which needed treatment, and being the gentleman he is, Vargas happily paid it. The vet also told him that it was likely that the pup was suffering even before their encounter. Vargas adds that he hoped to find the dog's owners, and went on to add: "The doctor speculated that he may have been abused. There was no chip or ID. We called shelters. We checked lost and found, next-door neighbors."
As time went on, Vargas understood that nobody was looking for the dog he rescued, and hence he named the pup himself: Rusty. After deciding to adopt Rusty himself, the pup was the best and sweetest treasure he had found over the years of his urban explorations. Finally, Michael goes on to say: "After everything, we decided to love him. He's ours. He's bonded to me. I don't know what his past was, but I'm trying to make his future better. I've been doing this for 12 years, and this is the craziest adventure I've had so far. I've never once saved a life. To get his love in return is just so rewarding."