In an empty parking lot in Austin Texas, there was a dog waiting for someone. The senior pittie had nothing but her dog bed was there to separate her from the hot pavement. Bluebelle was patient and was waiting, wishing that someone would notice her. Finally, the wait was over when the animal protection officers came. She looked at them with sweet and sad eyes and she accepted treats out of the officer's hands.
She drank a lot of water upon arriving there and slept a lot. She needed care at the Austin animal center as a 9 years old dog. Her missing raw red skin is due to Demodex mange an infestation of skin mites. She also was treated for conjunctivitis in both eyes. But she refused to let all that get her down.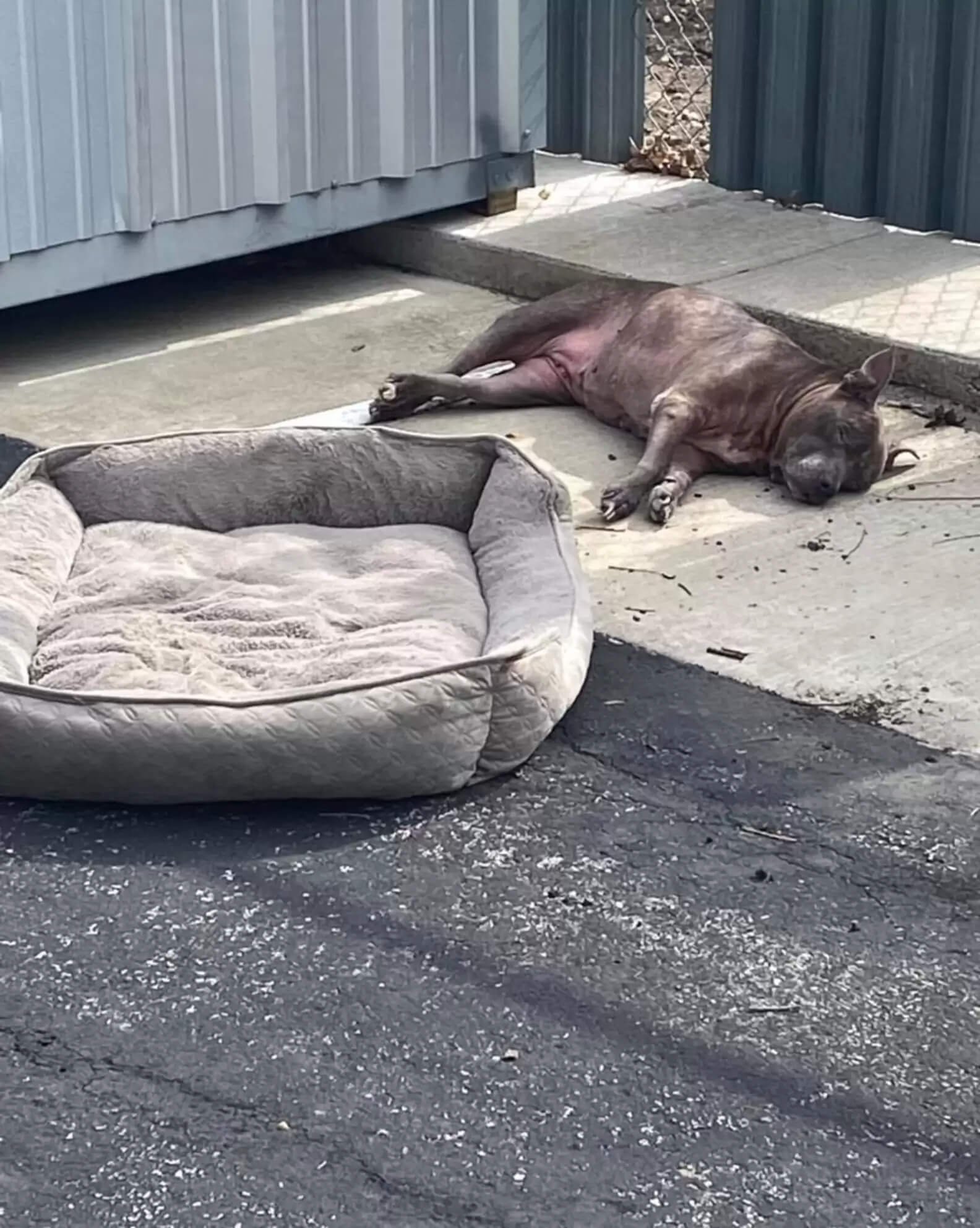 Besides all the health issues she is in happy spirits. She has the cutest smile and even a little pep in her step. The shelter staff knew that she would be more comfortable in a home. And thanking her personality she quickly found a foster family willing to take her in.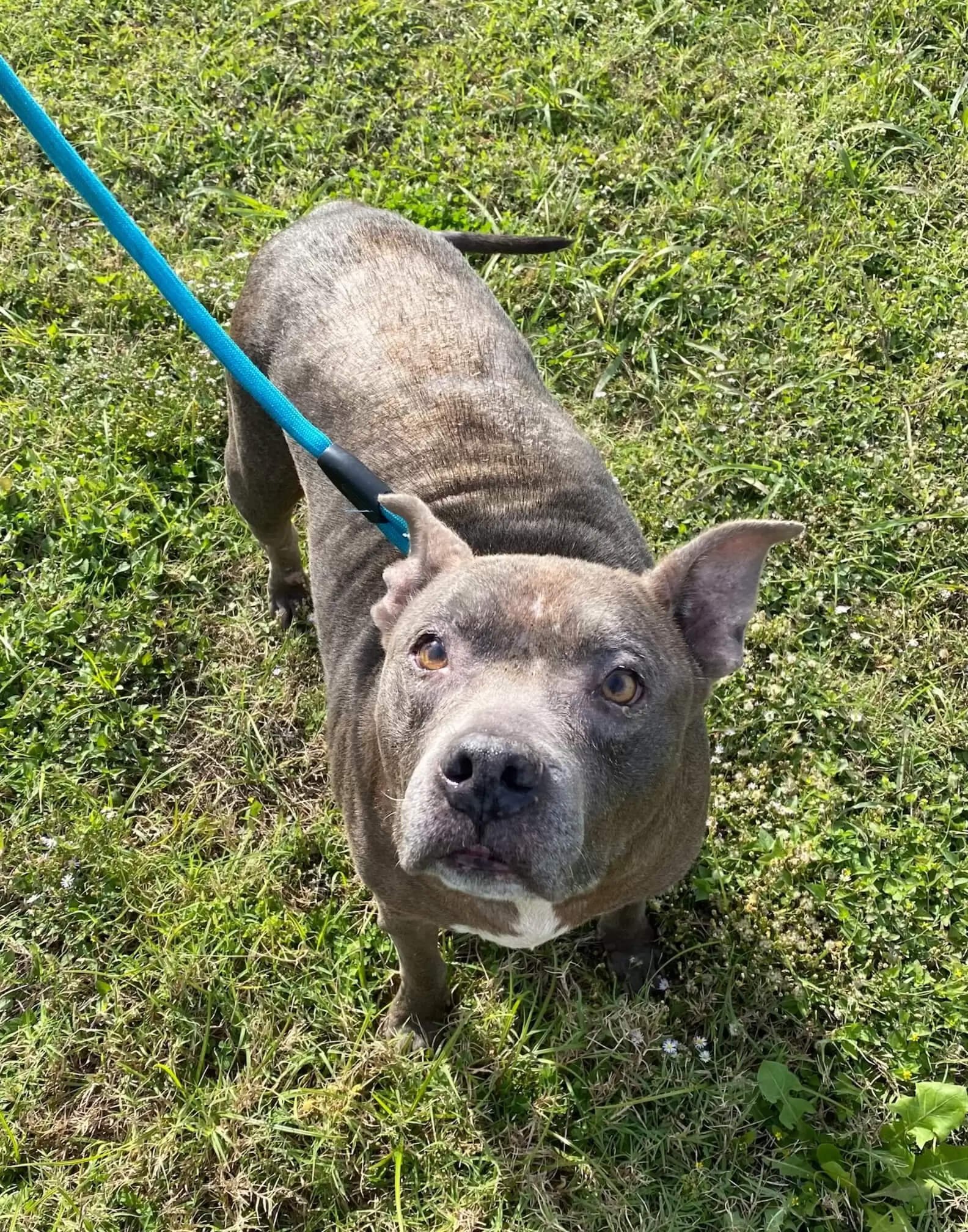 Once her health issues are resolved, she will search for a forever family who will love her for the rest of her years. Until that day comes, Bluebell is just happy to have a roof over her head.