From the moment the new family member was born, Bentley knew that they were destined to be best friends. He was very happy about his new baby brother.
They wrapped the baby in a blanket and passed it on to their parents. Then Bentley got the chance to sniff him and get familiar with the scent. His mother Kelly Madsen says that when they finally brought their baby home Bentley ran right over to sniff him and wag his tail excitedly. Bentley has been very friendly with him and seems to understand already that he is part of the family pack.
Now the big brother Bentley takes his responsibilities very seriously. This protective big brother insists on being with him as often as he can. Whenever the baby cries, he runs over and alerts Madsen that he needs him. When the baby peacefully sleeps in the bassinet Bentley gets very upset, because, at the moment, he is unable to directly see the baby. If the baby ever needs anything, Bentley is there to make sure it happens. When there is something new going on involving the baby, Bentley is there to supervise, he is his little brother's best friend as well as the protector.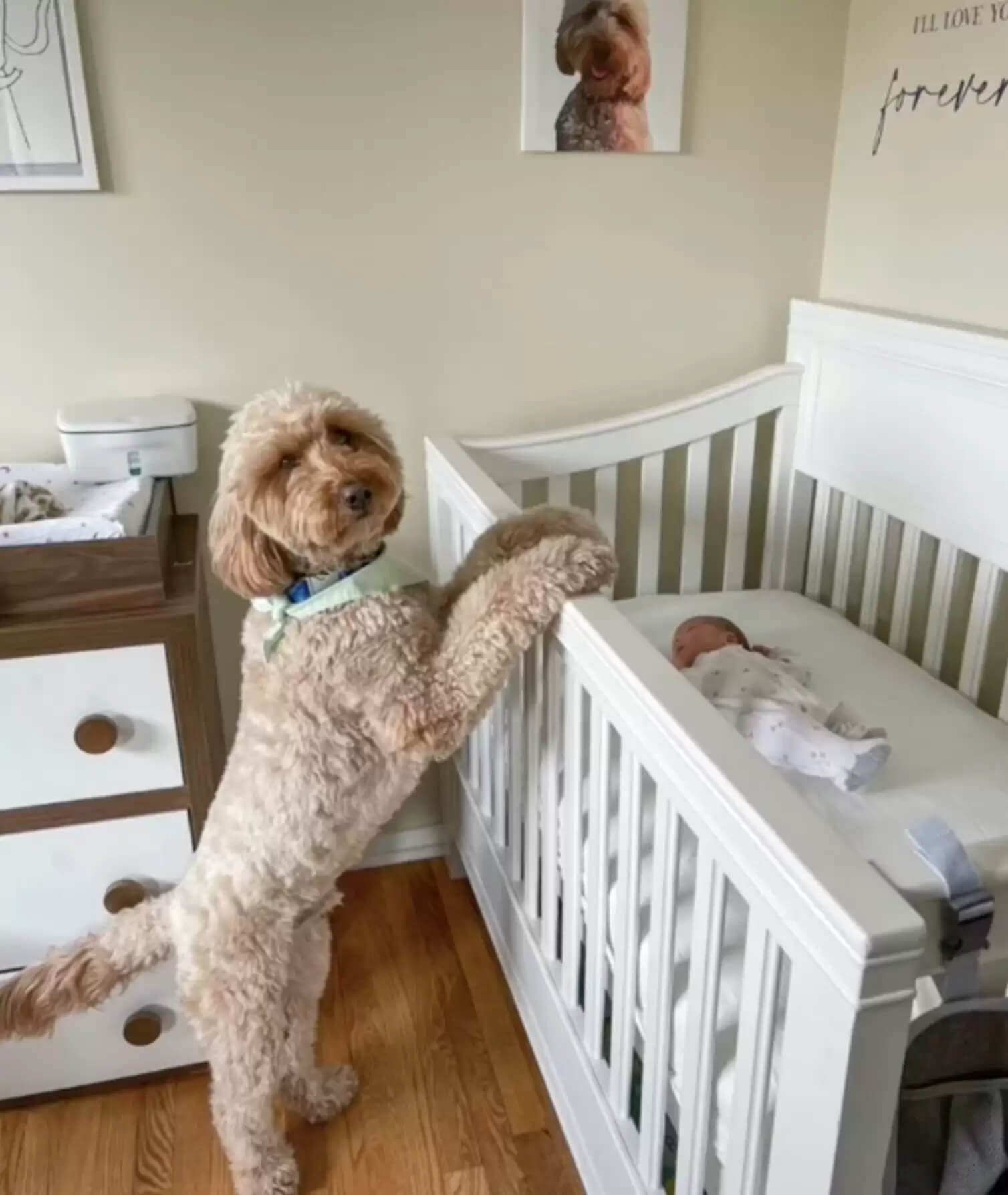 One day, the parents decided to do a newborn shoot for the baby. They were getting ready the things and Bentley was also there to supervise. Immediately he decided to be involved. He posed in the pictures so nicely showing the protectiveness and caring of the elder brother.
He was next to the baby all the time. They didn't have a plan for him to involve in it, but he didn't really give his family a choice. The pictures turned out better because of him. Madsen was so glad that Bentley insisted on being involved.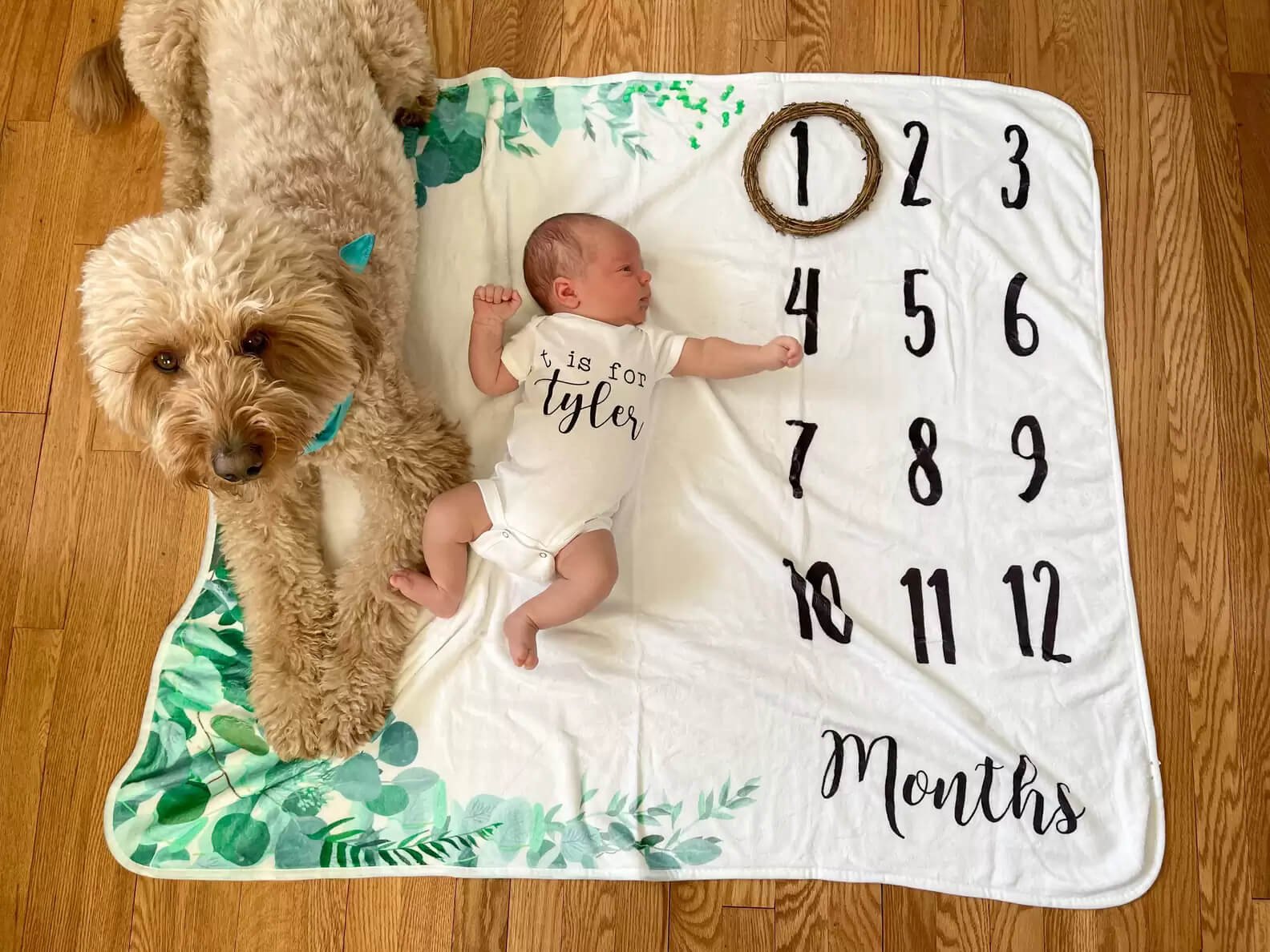 They were really happy about the baby's shoot because they turned out so well with their furry baby. Bentley adores being the big brother and, can't wait to see his Lil bro be big enough to have trouble with him.