At California's Martin Luther King Hospital, the medical staff is accustomed to seeing emotional events; it's just part of the job.
However, they recently took in a patient who was in serious condition, and they were brought to tears by the affection they saw at his feet.
The patient's home was in the hospital's line of sight, and staff members observed as his pet dog followed the ambulance the entire way there.
Running quickly to the hospital's emergency department, the dog stopped when she saw her owner being taken inside.
The dog, who had never left her owner's side, tried to follow him inside the emergency department, but was stopped at the doors.
Logan's Legacy dog rescue founder Suzette Hall stated in an interview that "security watched the dog follow the ambulance all the way to the emergency room." She attempted to enter, but they prevented her.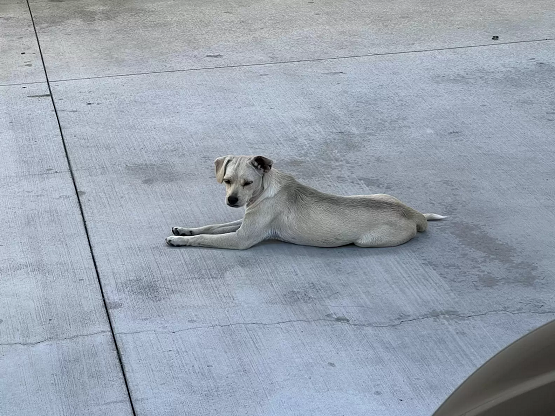 The dog was defeated and worried as she glanced at the entrance where her master had left her and waited for him to emerge. She was ignorant of the fact that her human had already departed away.
Hall remarked, "She didn't know, so she just kept waiting." She would check to see whether her father was leaving every time, but he was never there.
The employees who observed her closely every day were unable to tell her the terrible news. The dog would not leave the parking lot despite their attempts to rescue her.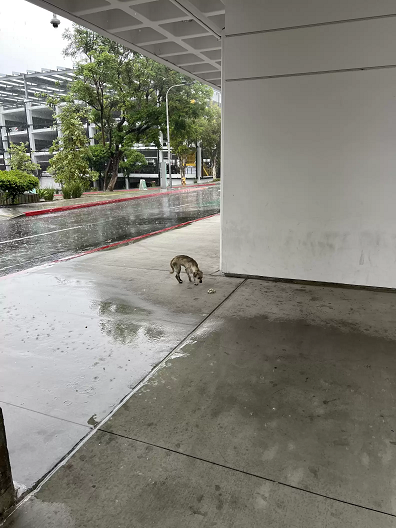 This cute little newborn girl waited literally ten days, according to Hall. She simply wouldn't let anybody touch her, despite the nurses and physicians' best efforts.
The medical personnel and Hall, who was finally summoned to help, were already concerned about the pup's protracted outside stay without enough shelter and sustenance.
A prompt rescue was crucial more than ever, though, since a rare storm threatened the area.
She waited despite a terrible storm warning and heavy rain, according to Hall. She slept off there as it rained. The pupper was so loyal.
The dog, eventually given the name Hilary after the storm that pounded her for ten days, was more frail than ever. She had reached her breaking point in her steadfast, unwavering devotion for her departed master.
Hilary ultimately entered Hall's humane trap after being seduced by the aroma of warm food. Hall, who was all too aware of the pup's sorrow, encircled her as quickly as she could.
Hall added, "I just cuddled her and cuddled her."
Hilary was secure in Hall's care, which made Hall happy, but she could sense the dog was still pining for her first love.
The worst aspect, according to Hall, is that she continued to stare straight ahead at the emergency room door after I had trapped her, thinking, "He's got to be coming out," Hall added. "It was such a spiritual and emotional rescue for me."
Before taking the dog directly to Camino Pet Hospital, where she would finally be able to recuperate from the inside out, Hall allowed her to say her final goodbyes to the personnel at Martin Luther King Hospital.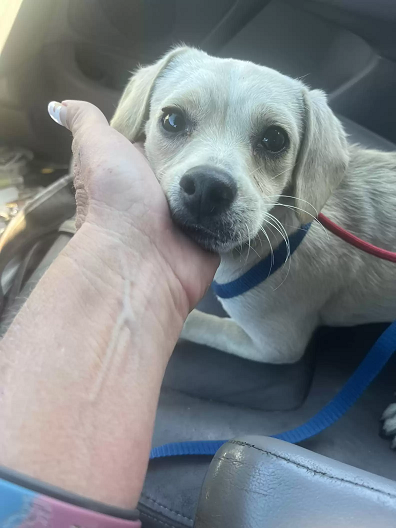 "She's still in mourning," Hall remarked. But we're going to locate her the ideal residence. She simply needs time to recover.
Hall is sure that Hilary will soon find her permanent home because she is under excellent care.
Instead of resting outside the human hospital in the interim, Hilary will continue to receive affection from people within the animal hospital.