It is really difficult to be the best of you and you will start thinking again and again when anxiety and stress affect you. But here is Zen's excellent advice, Shunry Sazuki, which will be useful to us.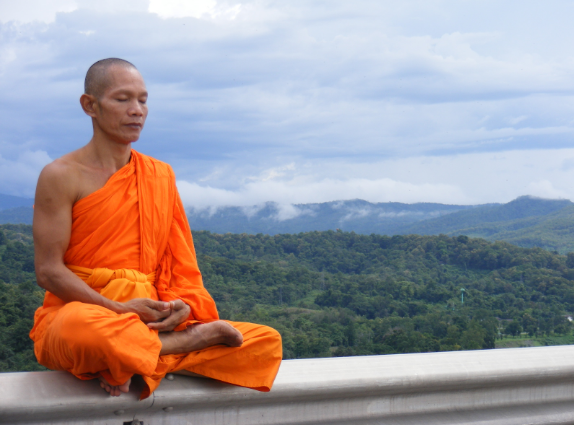 When you try to control your thoughts, you may have noticed that more thoughts seemed to come to our mind. Even if it makes sense, it's like putting out the fire with fire.
The strategy recommended by Zen master Shunry Sazuki
According to Zen master Shunry Sazuki, "if you want to have an absolute calm in your (practice), don't worry about the different images you find in your mind. Let them come and let them go. Then they will be under control."
We simply monitor our thoughts leaving  them a lot of space. But we are not trying to control or rule them out. We tend to act as a more informal observer instead of treating them as reflective police.
The advice is taken by Zen master Annamalai Swam:
"If you can be constantly aware of each thought as it rises, and if you can be so indifferent that it does not germinate or prosper, you are about to escape the entanglements of the spirit."
The underlying principle to adopt
The underlying key is to accept the change, Sazuki said:
"Without accepting the fact that everything is changing, we cannot find a perfect calm. But unfortunately, although it is true, it is difficult for us to accept it. As we cannot accept the truth of the transition, we suffer."
The fundamental law of the universe is that everything changes. But, again, we have trouble accepting it. We are strongly attached to our frozen appearance, our body and our personality. When that changes, we suffer. "
According to Sazuki, we can overcome this by recognizing that the content of our minds is constantly changing. If you can realize that everything related to consciousness comes and goes, you can dispel fear, anger, convulsion and despair. You cannot remain angry when you see anger for what it is. Then, Zen teaches that this moment is all that exists.
"Whatever you do, it should be an expression of the same deep activity. We should appreciate what we do. There is no preparation for anything else.
The point of Zen practice.
Appreciating every action with our whole being is a Zen practice. Expressing our simple human nature in everyday life is the essence, the essence of Sazuki's teaching. "We simply think with all our mind and see things as they are without any effort, the simple act of seeing and being ready to see things with all our mind is a practice (Zen)," said the Zen Grand master.