A little over a year ago, Rebecca Shaw's life became richer when she adopted two adorable pigs. They are named Hamlet and Mary and they lives in Connecticut.
Ever since she is in love with them. She says that they are amazing. The recent incident proved how amazing Hamlet and Mary really are.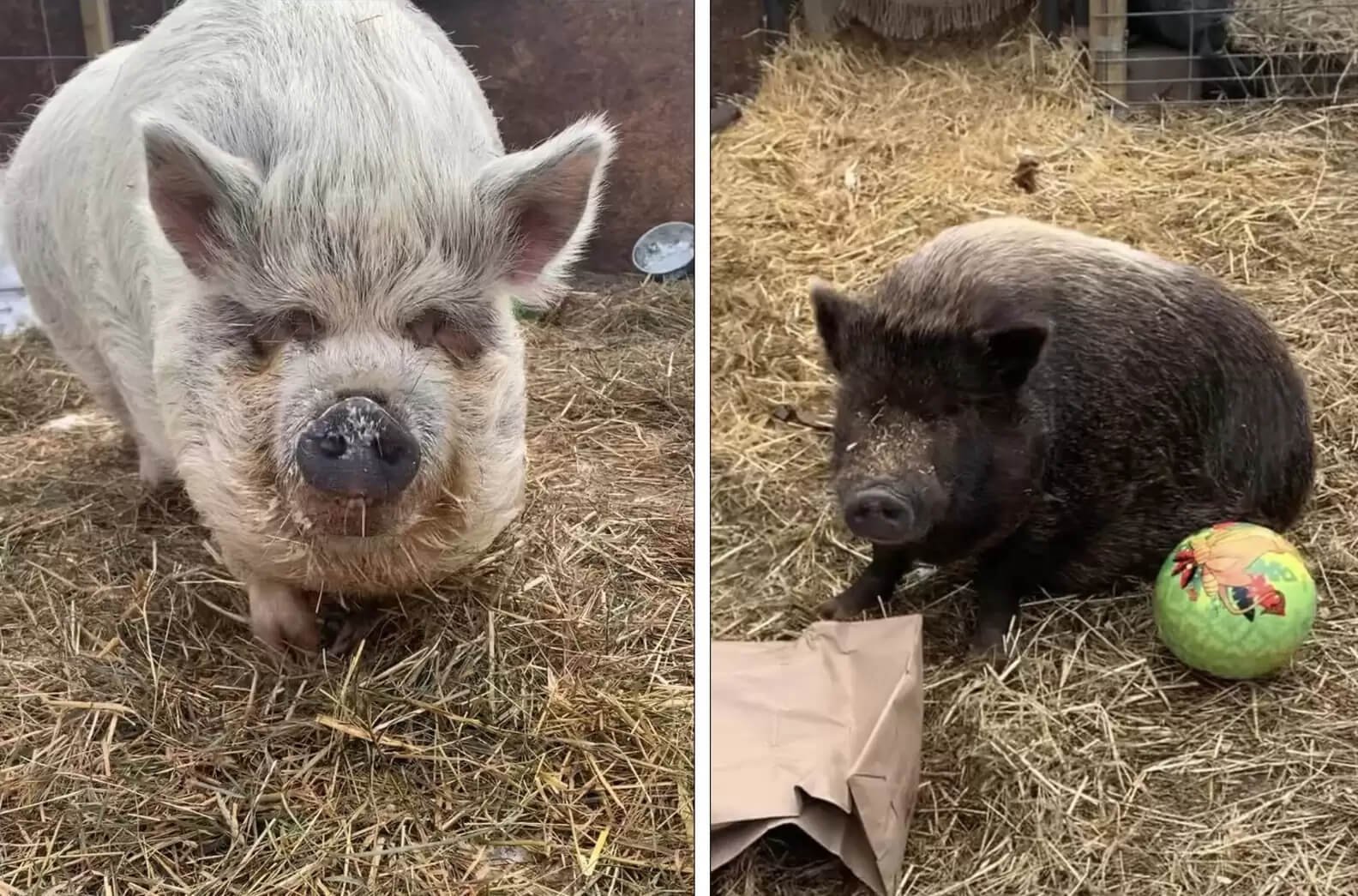 The other day Hamlet and Mary were hanging out in their enclosure. At that moment someone was reaching them and they didn't know that. The visitor was a bear! And he was not shy about letting them know his presence. The bear then climbed up and in, assuming perhaps these pigs were pushovers. No, he was wrong. At the first sight of the sudden intruder, Hamlet and Mary teamed up to send the bear packing.
The bear clearly was not expecting things to turn out like that. After getting pounced on, Mary put up a valiant fight, and then Hamlet stepped in to drive the bear away. Fortunately, none of them were hurt.
Shaw was very proud of the pigs and was really happy because they were unarmed. Because if not, it could have turned out much worse. Mary usually is the protector but Hamlet, is usually afraid. But, he showed how brave he can be.