After spending more than one year in a shelter in the UK, this 6-year-old blind border collie named Jacko needed a way out and fast. He was stressed and it seemed like time was running out and he is not finding a family.
But when he was given up hope, the perfect application arrived.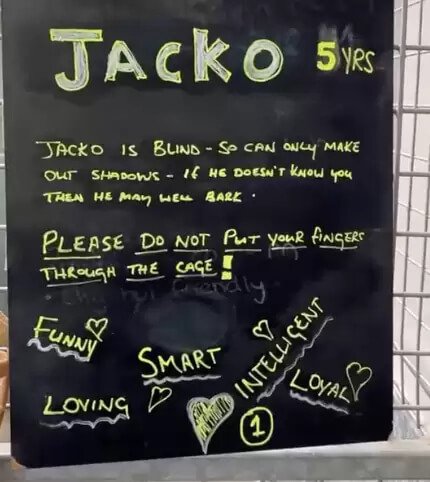 "Jacko struggled in kennels," said Cassie Mogford, one of the volunteers in Many Tears Animal Rescue. As he couldn't see, he would get stressed by the noise. He was popular among the all staff and they were trying to make his life fill with joy and care.
Shelter volunteers noted that he is extremely cuddly, affectionate, intelligent and a very happy lovely boy. But because of the slow introduction, it took some time to adopt him.
They decided to rehome Jacko in a calm environment with one or two people. It will be easy for him to build trust in them. Also, they thought if they had a large secure area he could safely and securely run around in, without having to go out on the streets for walks. They also decided that it will be better if there is an adult-only home. Then came Sue!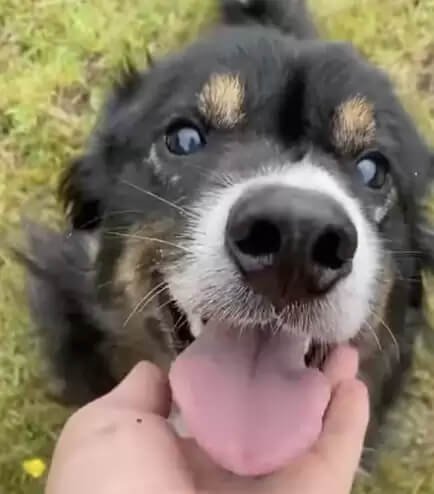 Sue saw a video on TikTok which was made by the staff. It says Jacko is there for one year. she came to meet Jacko after filling out an application form and she fell in love. The staff then took Jacko personally to her home to ensure that his journey was stress fee.
It went so well and then Jacko immediately bonded with his new mom. Jacko now lives with her and it is the perfect place for him to live. She has acres of land for him to run free and she also is a dog trainer with experience in training blind dogs. Nowhere is better than there! He is so happy with his mom and other furry friends. He is now enjoying his life as a real dog.