It's obvious that we all are in the middle of chaos. Riots, man-killing-virus. Life has never been this much difficult. So, among all this heart-wrenching news, these black people are trying to make their own haven. In Toomsboro, Georgia, there are 19 black families who have decided to build a safe city, by purchasing 96.71 acres. 
Ashley Scot is a realtor in Georgia. To pursue her dream, she started The Freedom Georgia Initiative, with some fellow people who share the same idea.  She explained her desire In an op-ed for Blavity that the death of Ahmaud Arbery, a black man who was killed by some white people when he was jogging, led her to have this idea of building a haven for her community.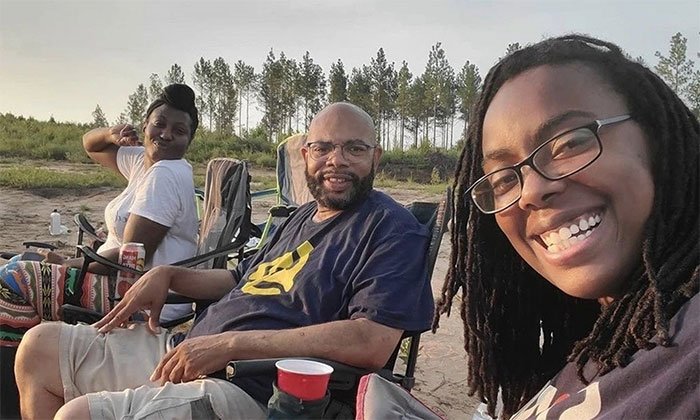 Image credits: thefreedomgeorgiainitiative
"I am concerned. At times distraught. For the first time ever in my life, I felt disempowered. So much so that the overachieving, solution-oriented, practical, non-emotional person that I am had to stop," Scott explained about what she really feels about her black community. "I sought counseling from a black therapist and it helped. It helped me to realize that what we as black people are suffering from is racial trauma. We are dealing with systemic racism. We are dealing with deep-rooted issues that will require more than protesting in the streets. It will take for us as a people, as Atlanta rapper and activist Killer Mike so eloquently put, 'To plot, plan, strategize, organize and mobilize.' So that's what I and my good friend Renee Walters, an entrepreneur and investor, did."
Image credits: thefreedomgeorgiainitiative
So, she and her crew focused on changing the world in a better way, where everyone is treated equally at least to a certain extent. "We wanted to make some kind of difference that could ensure the safety of our black sons and black husbands when they went about their lives just breathing and being. We wanted to do something to amass black power to affect real change."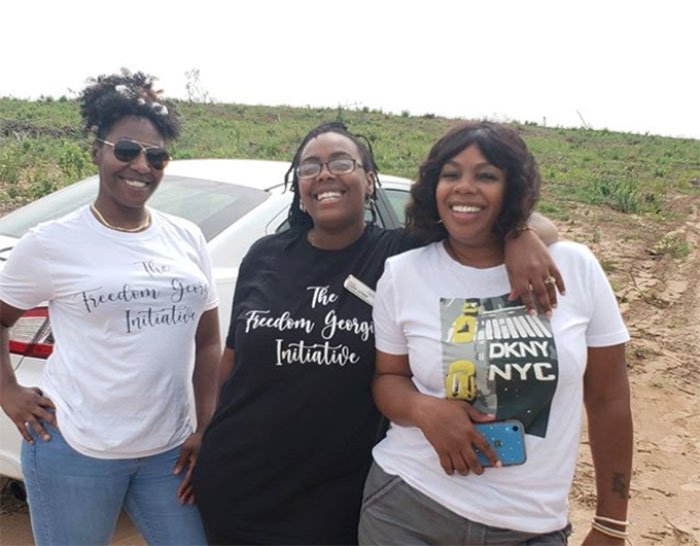 Image credits: thefreedomgeorgiainitiative
"We considered the reality that even in Atlanta, with an exceptional black woman like Mayor Keisha Lance Bottoms, there was still no respect for the humanity of blacks," Scott further explained. "Even with Erika Shields, a black woman chief of police at the helm, there was the murder of Rayshard Brooks. We can see there is something much deeper happening. Politics, as usual, isn't the answer. Something new has to happen."
Image credits: thefreedomgeorgiainitiative
These determined crew shared the ideas of building black cities and Black Walls and Streets on social media, mainly on FB and it seems like many people from the black community do feel the same. "It was clear to me that developing new cities was necessary because these old ones, even with strong black leadership, have too many deep-rooted problems."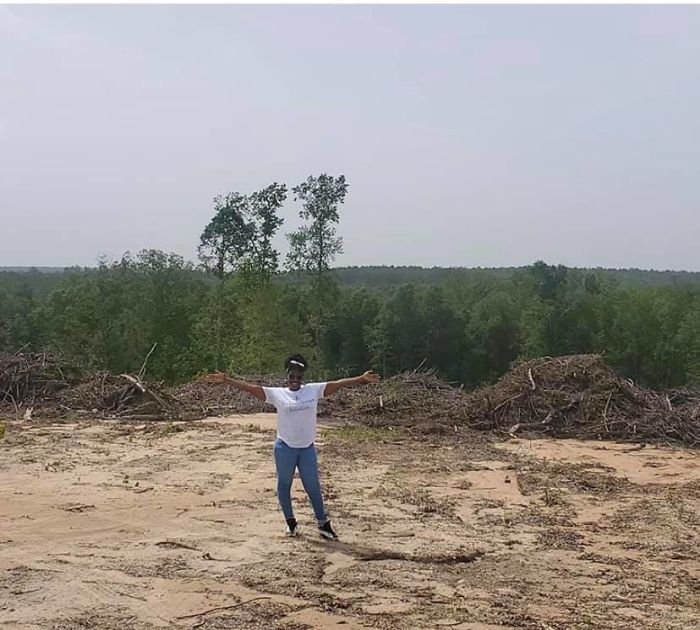 Image credits: thefreedomgeorgiainitiative
Scott wanted to know what she's dealing with. So her first step was to attend the council meetings. "At first, I attended wanting to get a few new clients, but seeing the progress of the newly created city of Stonecrest, Georgia, inspired me." From here, dealing with the pros in the field, Scott got a thorough idea about local politics and the ways the cities are created. "My research into cityhood gave me insight that this is how we change our communities and build real black power."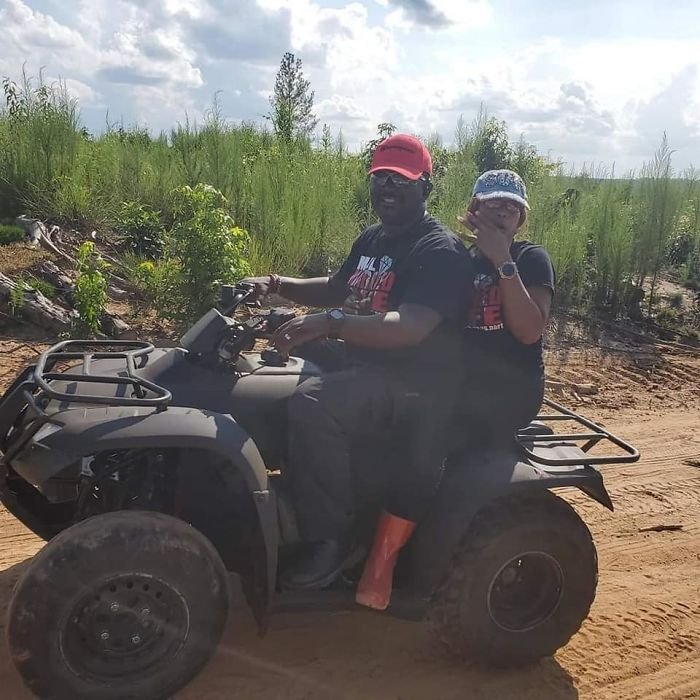 Image credits: thefreedomgeorgiainitiative
"Black power comes from wealth," she told. "Wealth is created through cash-flow and assets. Who has more cash flow and assets than governments? Where does the cash-flow come from? Taxes and bonds. Who pays taxes? Landowners. Who runs governments? People. We are the people. We have to be more involved, especially young people!"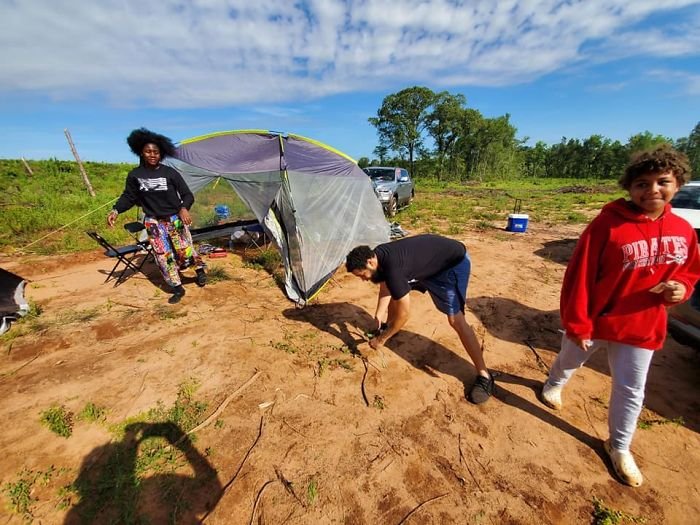 Image credits: thefreedomgeorgiainitiative
Scott knew when she initiated this plan that the people would be confused. "What in the world does all this have to do with why you all purchased land in the midst of protests and a pandemic, and how you used cooperative economics to do it?' And she says that according to her, it's everything.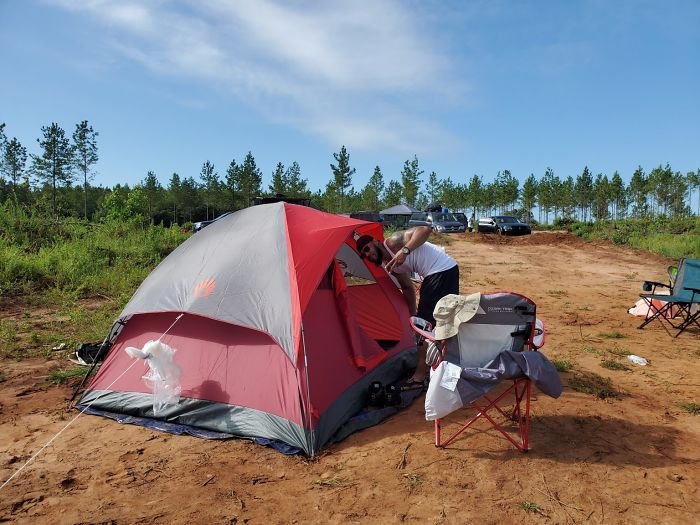 Image credits: thefreedomgeorgiainitiative
"We figured we could try to fix a broken system or we could start fresh. Start a city that could be a shining example of being the change you want to see. We wanted to be more involved in creating the lives we really want for our black families. And maybe, just maybe, create some generational wealth for ourselves by investing in the land. Investing in creating a community that is built around our core values and beliefs."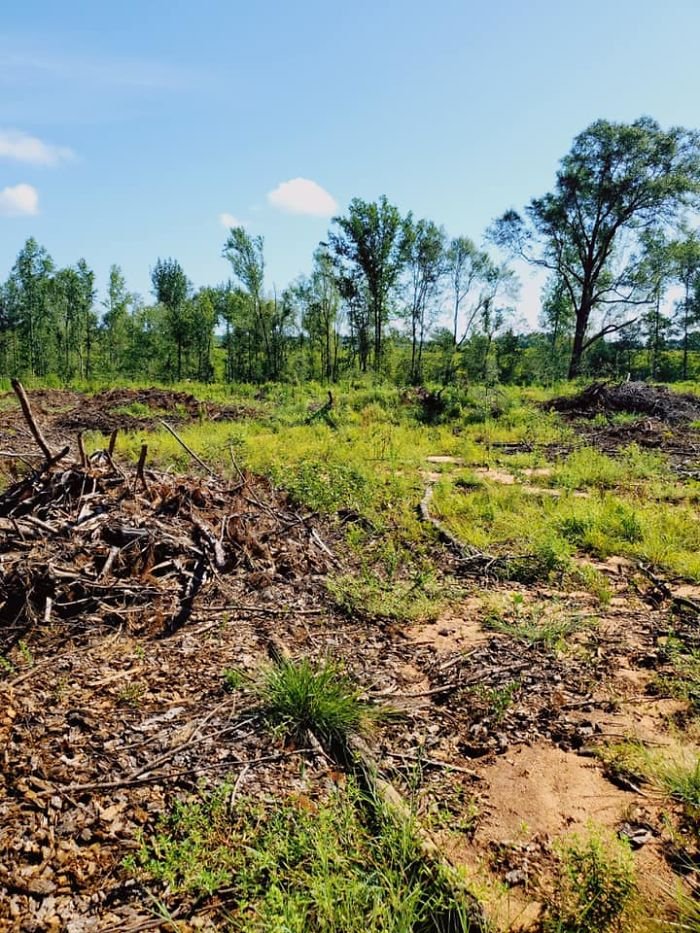 Image credits: thefreedomgeorgiainitiative
"We made a PowerPoint presentation the day after we left the 'Toomsboro for Sale' open house. We called our like-minded friends and family. We impressed upon them the urgent power of now. We brought 19 families together on one accord during a series of online meetings. We started an LLC. We considered a field and we bought it. We bought 96.71 acres of land!"
This plan they are dreaming about is a green one. They want to plant trees as much as possible and to have eco-friendly building materials. Plus, they want to encourage black farmers and vendors regardless the gender. However, in the end, all they are hoping is to have is a protected place to stay without being killed by the police, where they can call home. 
Here are some comments about Scott's plan