Like all other typical cats, Munji is sometimes playful and feisty, whereas at other times he's sweet and super gentle. However, whatever said and done, what he loves above all else, is to hide. Being the playful creature that he is, Munji loves to find new hiding places to nap in whenever he gets the chance, and as he's completely black, it's really easy for him to hide. Because he's fully black, he has a habit of blending in anywhere that he is, hence, he gives his family a shock when they finally spot him.
Munji's human mom Rin Kim had this to say in an interview: "[He] hides and surprises me often." Munji loves napping in his cat bed. Although it's normally not a surprising location, Munji blends in so well with the background, you can only see a pair of eyes once he snuggles up in his cat bed. If the cat is asleep in his bed, it's absolutely impossible to tell that he's there.
However, if he opens his eyes, it seems like a pair of eyes floating in a void, and can be a bit jolting if you're not expecting it.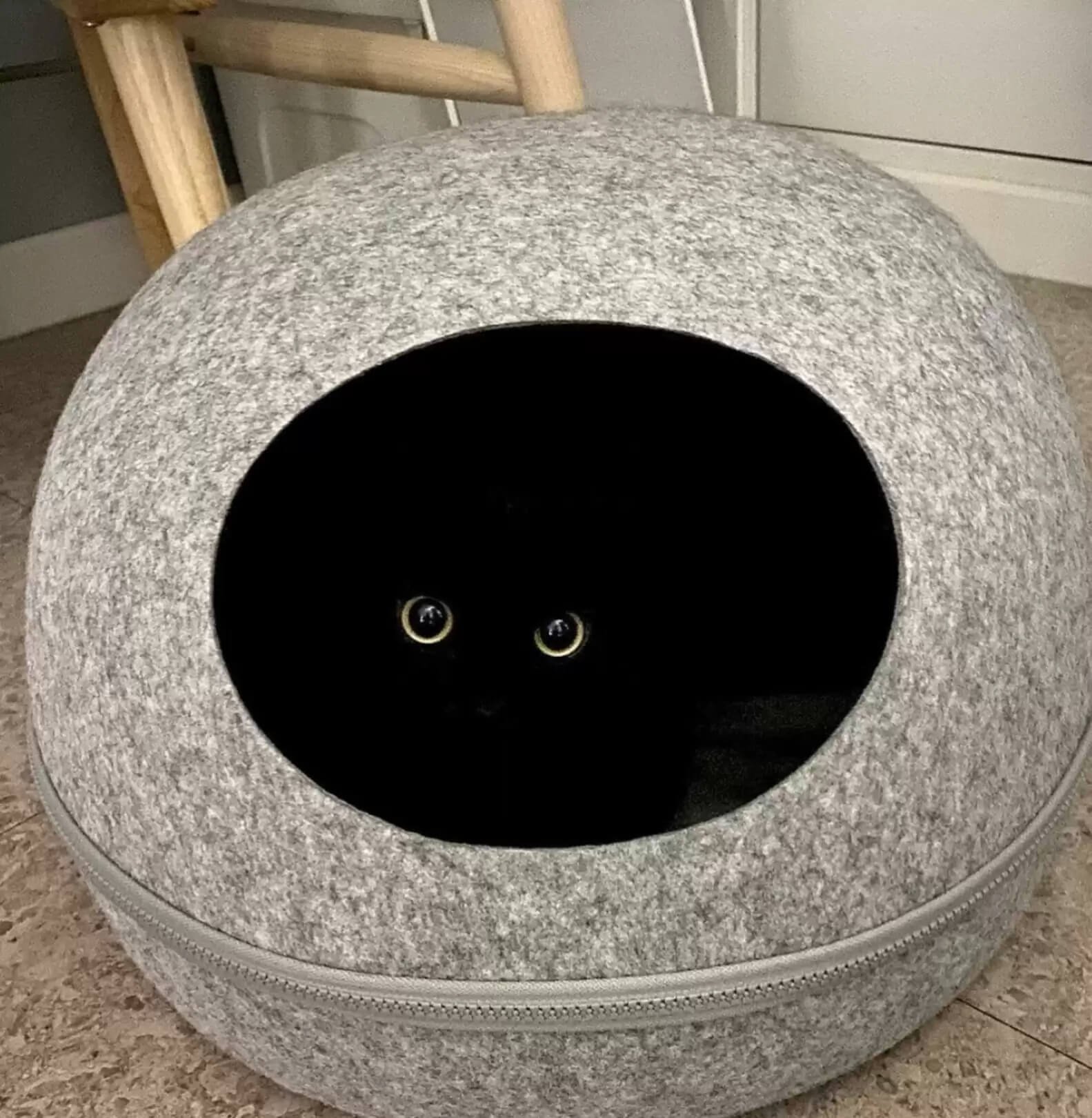 Over the years, Munji's human family has become used to his theatrics, and they could only all but post a picture of the cat becoming a void, and everyone who saw it couldn't get enough of it. Kim also went on to say, "Everyone else's reaction was cute. It was lovely. It was amazing." Although it takes everyone off guard, this cat's family is elated that his hiding antics brings joy to everyone who sees it.