When I say 'Nirvana', what comes to your mind?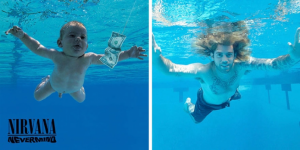 If you are a Buddhist, well, you are seeking the path to end suffering. But if you are a hard-core music lover, you'd remember the iconic cover of 'Nirvana – Nevermind' album where a naked baby is floating towards a dollar bill hooked on a string. This image, shot by the photographer, John Chapple, ranked the 3rd as The Best Album Covers of All Time in Rolling Stone's Readers Poll.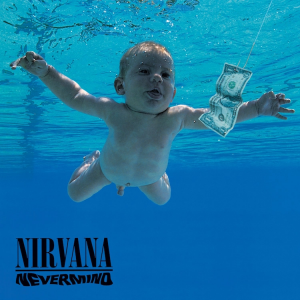 Spencer Elden was the baby who appeared on the cover that sold around 30 million copies worldwide when he was a few months old. His parents received a call from underwater photographer Kirk Weddle, whether he could take their son for "an up-and-coming band called Nirvana". Elden's father helped Weddle with sets and props in photo shoots so he was acquainted with Weddle.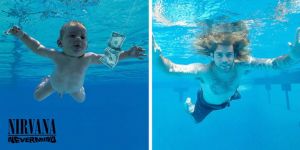 Geffen Records wanted to do have a unique image and none of the previous images of Weddle has taken of babies were working out. So, Eden was chosen and a dollar bill and a hook were added to it as the baby was swimming towards it.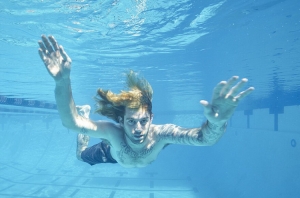 Elden's parents were paid $200 for the shoot, which lasted around 15 seconds.
In 2015, Weddle told TIME that it was a great concept, a baby in underwater chasing a dollar bill hanged on a fishhook.  After Nevermind being a great hit, the band came to him to shoot underwater.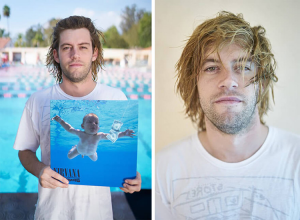 Currently, Elden lives with his mother in Los Angeles, focusing on art and growing tomatoes.
Elden has never met the surviving members of Nirvana, Dave Grohl and Krist Novoselic so far.  The attempts to contact them were unsuccessful. Grohl was interviewed by TMZ in 2013 whether he had met the boy in the Nevermind cover. Grohl has commented that he wasn't present at the photoshoot, so, he didn't know him personally. He has just seen him in magazines and stuff.