Look at this cute beautiful dog for a moment! His appearance has won too many hearts all over the internet.
You may have noticed that the uniqueness of this dog. Its differently colored eyes and the eyebrow-like mark have given it a fantastic look.
When his photos went viral on the internet people could not believe that the dog was real. Some thought it is a drawn picture. But it turned out to be wrong. A post about the Chihuahua was posted on Facebook.
Lucky needed a home! Finally, after seeing the post, the dog was adopted by Charice.
She said that she was in love with him when she saw him. And she realized that she needs him. So she has contacted the owner immediately. She also mentioned that he is a cute perfect dog.
Now lucky is living with Charice. After bringing him home Charice shared a photo of him to the dog owner community on Facebook.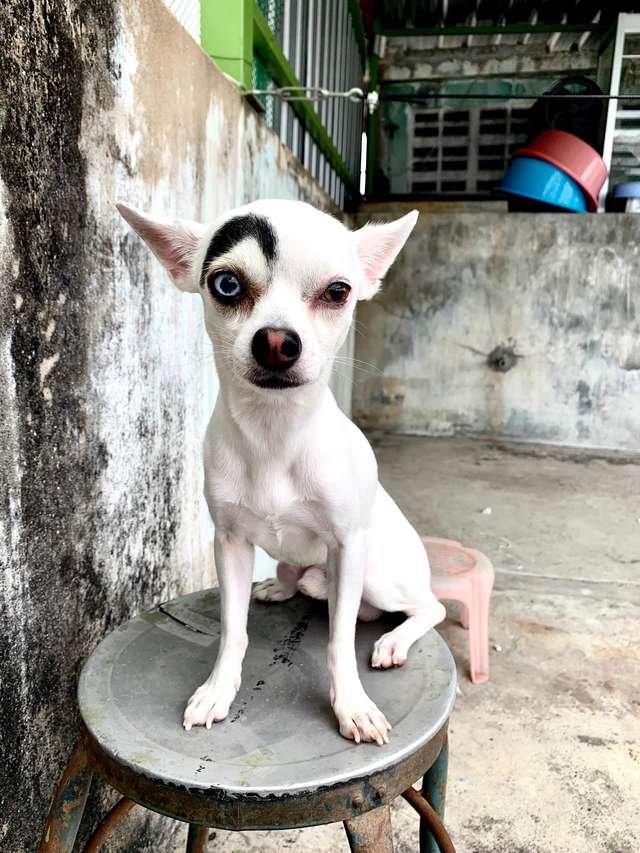 The post got 11,000 likes and hundreds of comments. She couldn't believe that her dog got that much love!
People couldn't believe that the puppy is real. Most of them wondered if this was photoshopped.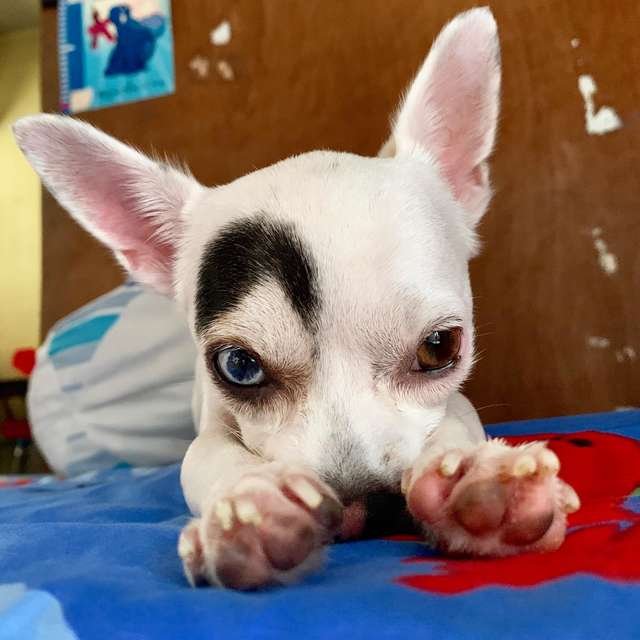 Some of them have commented that she has drawn it on his face! But we have to believe that such unique dogs are still existing.