Bentley is a Bloodhound who has an extremely complicated past, as he was abandoned by four previous families before he finally found his forever home. As he has several health issues, he used to be very aggressive and distrustful. After being abandoned by 4 families, this good boy was adopted by American KaTarra Taylor.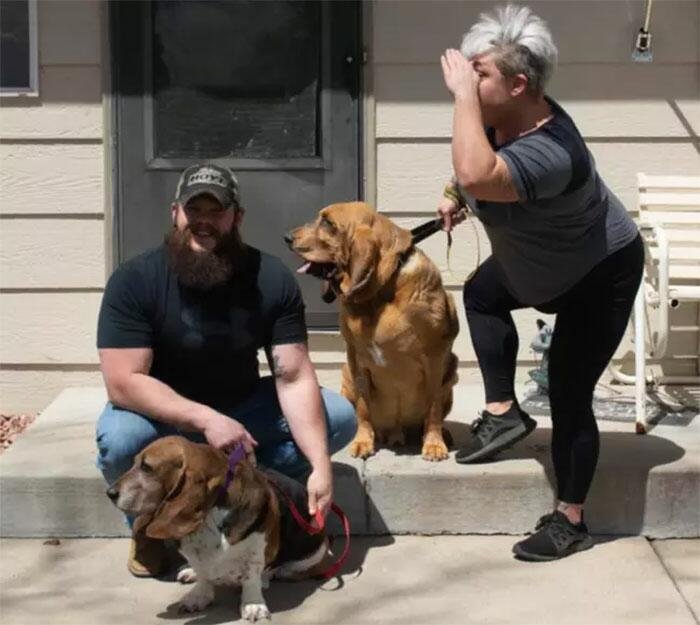 At the time of the adoption, Taylor lived in a 2 room apartment where this big dog was cramped; hence she began looking for other homes with more space. Each time she tried, she was faced with the issue where no landlord wanted to rent her a house with her 120lb tailed friend.
Due to this, KaTarra had to finally buy a townhouse, which had a beautiful back yard, and adding that the dog was happy to move into a better and new home, she had this to say: "I bought the townhouse in 2018 because no one wanted to rent out to a person with a dog that size." Awhile later, Taylor's boyfriend Nick and his dog join Bentley and herself.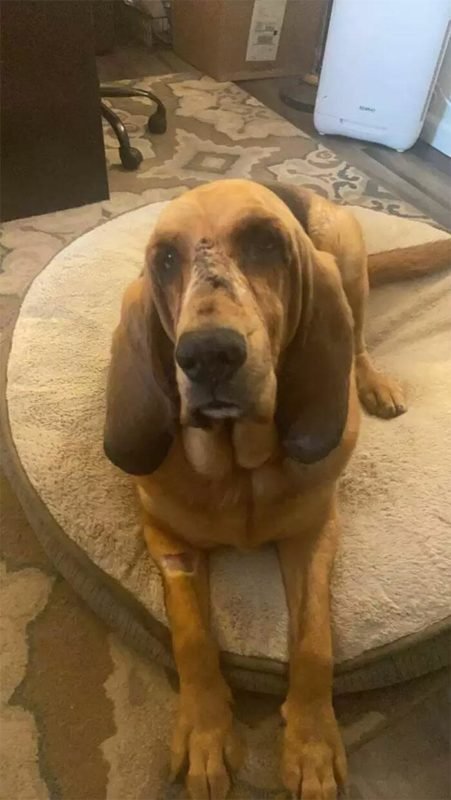 Bentley is a dog who loves relaxing on the grass, and when the woman takes him for a walk in the park, Bentley is sure to lie down on the grass and becomes one with nature. Due to this, Taylor wanted to make Bentley comfortable at home as well. Wanting to help his beloved, Nick gave a hand in turning their backyard into a recreational area for Bentley who deserved it 100%. Although he had to put some muscle into it and work hard, the effort and hard work put in was worth all the blood and sweat.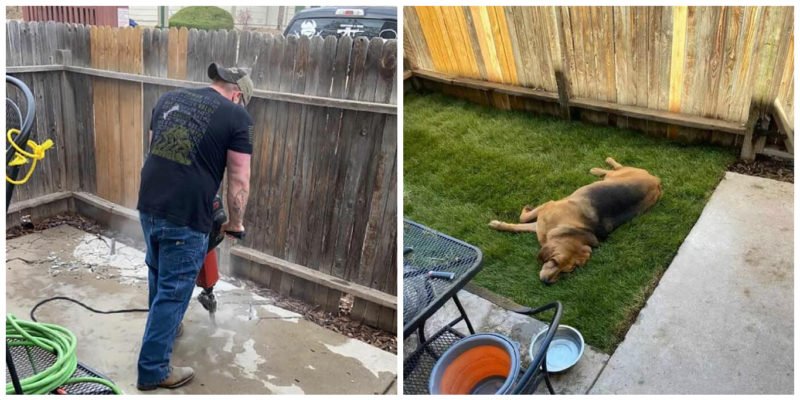 Because of Nick's hard work, the dingy concrete backyard became an oasis for the 120lb dog. When Bentley saw what awaited him, he immediately went out and lay down for the next several hours. This has definitely become a new favorite place for the dog.
This change of scenery will play a huge part for the Bloodhound in dealing with his psychological issues. Whatever said and done, Bentley still struggles with his issues, and his momma KaTarra says that he's on the mend every single day. With all the love that Bentley is receiving from his human parents, it's easy to see why.