The story we are about to unfold, is of a sick, tiny puppy in St. Louis, living in a garage behind an apartment complex. Residents were always throwing unnecessary furniture and other things into this garage, without noticing its occupant. Although Chowder the pup was waiting for his saving grace, he was used to such a life.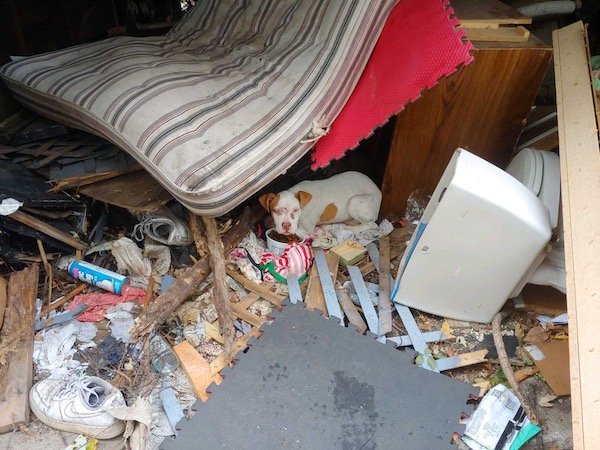 One rainy day, a kind man noticed Chowder was noticed; he finally got his miracle. After feeding the pup and giving him some water, the man noticed how much the dog trusted him. The man says, in an interview, "As soon as I approached, Chowder ran out to meet me. He is an incredibly friendly guy. He was happy that someone was kind to him."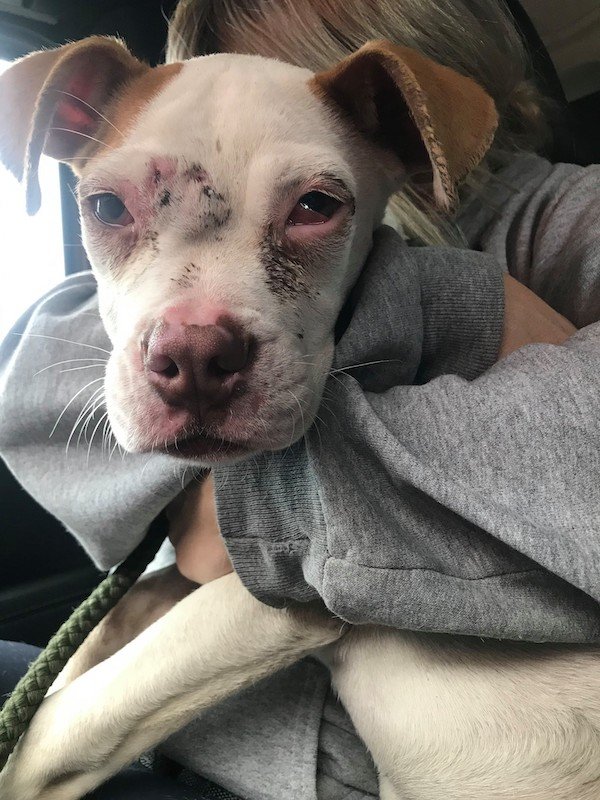 The kind man goes out of his way to call Stray Rescue to take care of the dog. After a few minutes of the call, a volunteer came and whisked away the puppy. As Chowder trusted the rescuers, they were able to take him to the shelter without much of an incident. All the while, Chowder buries his face in the rescue worker's arm, as if to thank her for rescuing him. At the shelter, Chowder opened up even more, as his happiness was showing in his eyes.
As the vets found a sever eye infection in Chowder's eyes, they began working on his eyes, and after the stress had relieved a bit, they sent the dog to a home for a while. Being well mannered, wonderful, affectionate and grateful, Chowder has been through quite the ordeal. As he has been given second chance at life, he now lives surrounded by love and security.
Once Chowder is all well, shelter workers will look for a forever home for him. Best wishes to this unbelievable pup to finally find his forever home.