Nala was just a little baby when she was abandoned alone in a dirty alley. Luckily, a kind-hearted neighbour heard the baby kitten's cries and brought her to the Spokane County Regional Animal Protection Service (SCRAPS) in Spokane, Washington.
The little tabby never knew mother's love. But soon the unusual moms stepped forward to help her grow up strong.
At a very young age, Nala had to be with a foster family. Jamie Myers saw a plea for help on Facebook and immediately decided to take in the kitten. She was already fostering a cat who had recently lost several babies. She knew that Nala would fit right into their little family.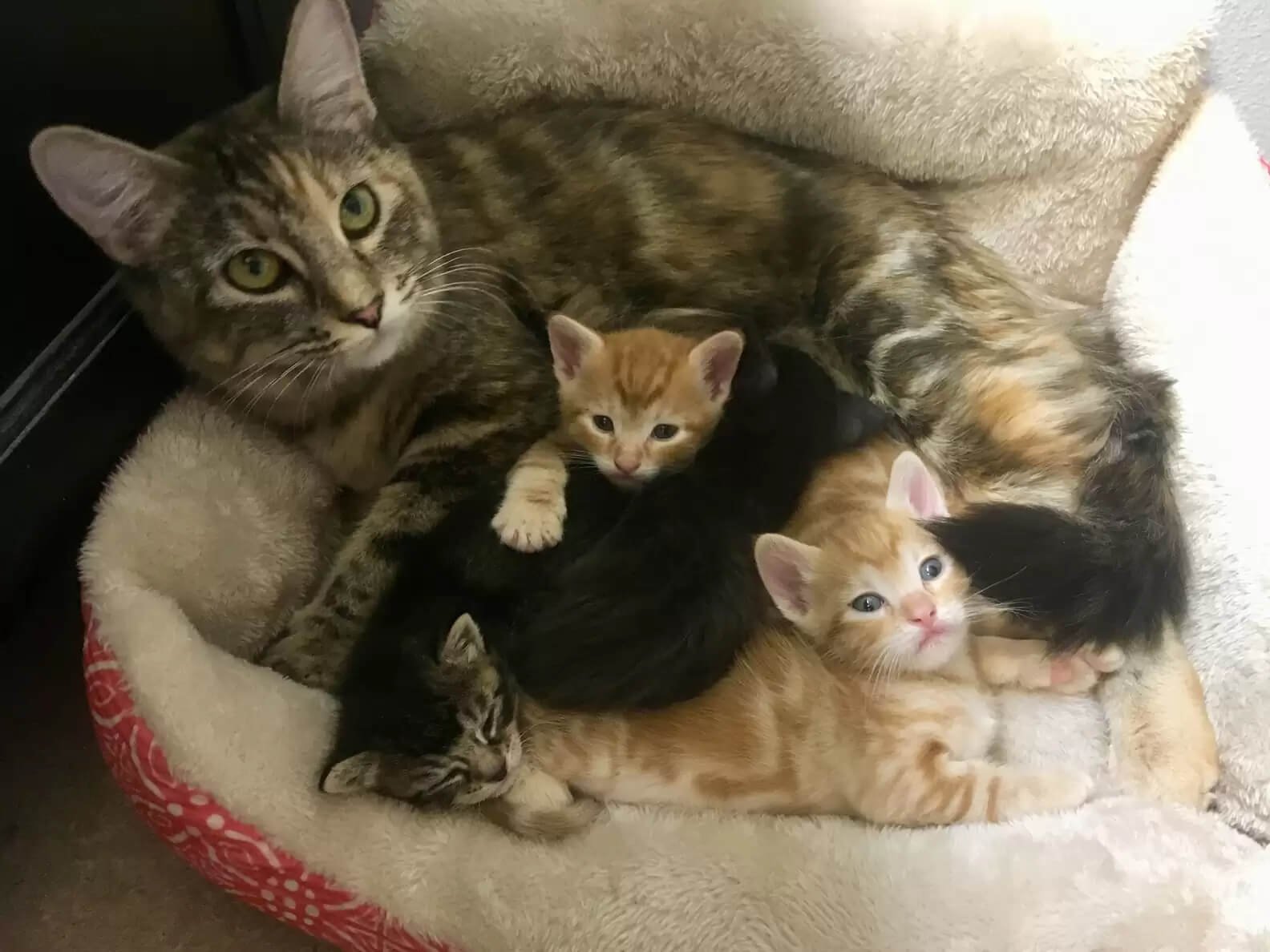 Myers knew that her cat mama is pretty wonderful and she has been very accepting. Nala nursed straight away and mama took her in very quickly. Then she started licking her, grooming her and showing love and acceptance.
By that time, the mama cat and her own babies were ready to be adopted while Nala was still not quite big enough to find her forever home. She became alone, again. But not for long. Myers had taken a dog named Izzy a mama dog who recently had puppies. She was always caring for her puppies and the same time adopted the lone kitten.
Myers said that the dog mama was keep trying to get Nala and pick her up and put her in with the rest of her babies.
Izzy became more insistent that Nala belonged with her. Therefore eventually Myers decided to take a chance. Even the kitten could not walk across the floor without Izzy getting up from nursing to hunt her down. It was like Izzy s telling her that the kitten belongs to her family.
To help her settle down, Myers placed Nala in Izzy's pen and supervised their interactions. When Nala joined the group it seemed like a change occurred and Myers knew that she had done the right thing for both the dog and the kitten.
And also Nala just got the all little warm buddies to snuggle and love. Her second foster family was the best fit for her to grow up.
Nala quickly adjusted to her new routine with her dog family. She loves to play and when she is done snuggling she would get out and go eat her kitten food. and then she would right back in. whenever she wants to sleep, she was always with them.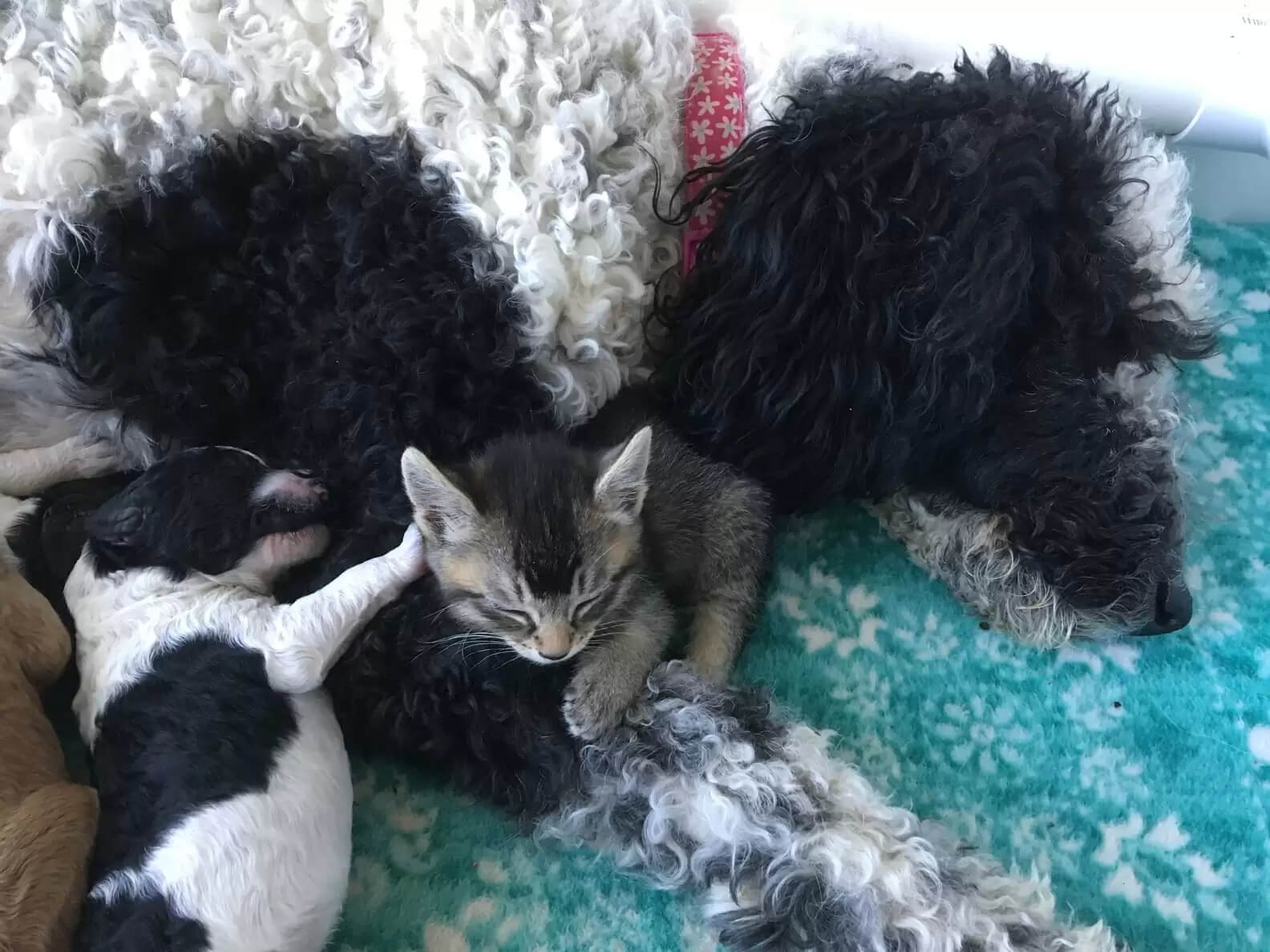 With the care of her three foster families, dog, cat and human, Nala grew better and bigger and finally was ready for adoption. But Izzy was not ready to say goodbye to Nala. Myers knew what to do to settle down again. She agreed to foster a bonded pair of kitten sisters who needed some love and affection. Izzy couldn't be happier. Myers knew how much happy Izzy was. Izzy proves that a mother's love has no boundaries; no matter which species, mom will be a mom!