Nobody knows how Blue, a pit bull hybrid puppy, travelled from Florida to Michigan.
In March, the dog was surrendered to the Humane Society of Midland County in central Michigan. She was found as a stray, and staff were ecstatic to discover she had a microchip.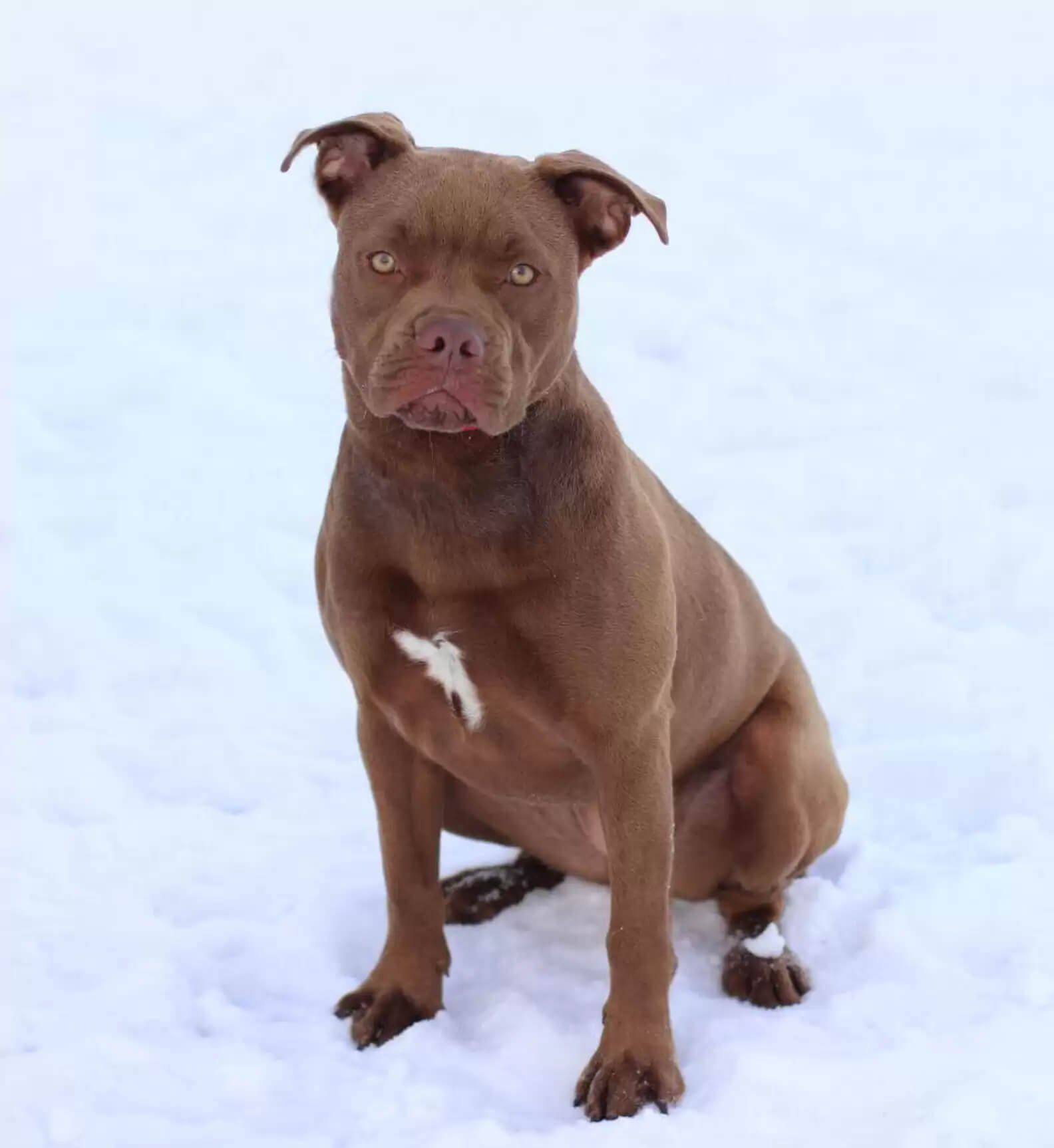 They dialed the phone number associated with the chip. A woman from Florida responded. She informed them that her dog had gone missing for a week. She had no idea how Blue had gotten across the nation, but she desperately wanted her back.
Employees were overjoyed to learn the good news and see Blue reunited with her owner. They asked on social media if anyone could drive the 1-year-old puppy to Florida. Their call for a driver was also taken up by the local media.
Logan Smith, an animal care technician with the Humane Society of Midland County, told The Dodo, "We got a tonne of messages from people willing to help." "The community came through big time. It was incredible."
Stephanie James, a Michigan citizen, was chosen as the chauffeur from among hundreds of applicants. In an interview, James had this to say: "The dog needed to go home. I have a love for Florida, I love driving, and I thought, 'You know, why not?'"
James took time off from work to pick up her brother, fill up her gas tank, and go to the shelter to pick up Blue. "When I first saw her, I thought, 'Oh my my, you're too adorable.' "She's a lovely puppy," she said.
And the trio was off. "I didn't even know Blue existed until I picked her up at the shelter," James explained. "Blue would rest her head on my shoulder during the journey."
They arrived in South Florida around 1,300 miles later, after a few stops at petrol stations and fast food outlets, a plunge in the ocean, and a hotel stay.
When they got at the owner's residence, James stated that the owner's mother welcomed them in. Blue knew right away where she was. "She rushed up and went through the house, and everything appeared to be in order. "She rolled onto her back," James explained.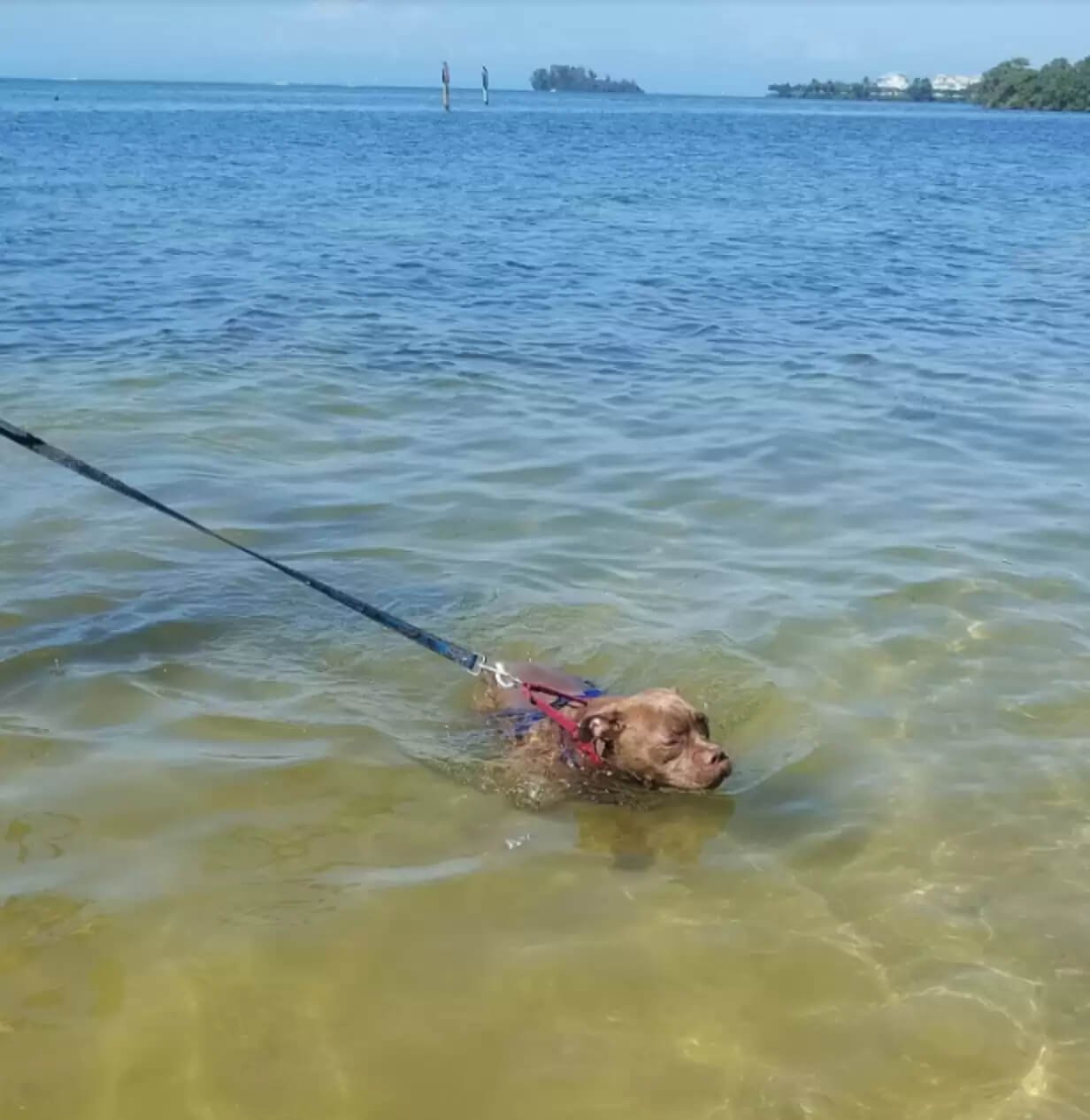 Blue's owner arrived home more than an hour later. "When she spotted her, Blue kept bouncing around and was really excited," James said.
They explored how Blue could have travelled to Michigan, according to James.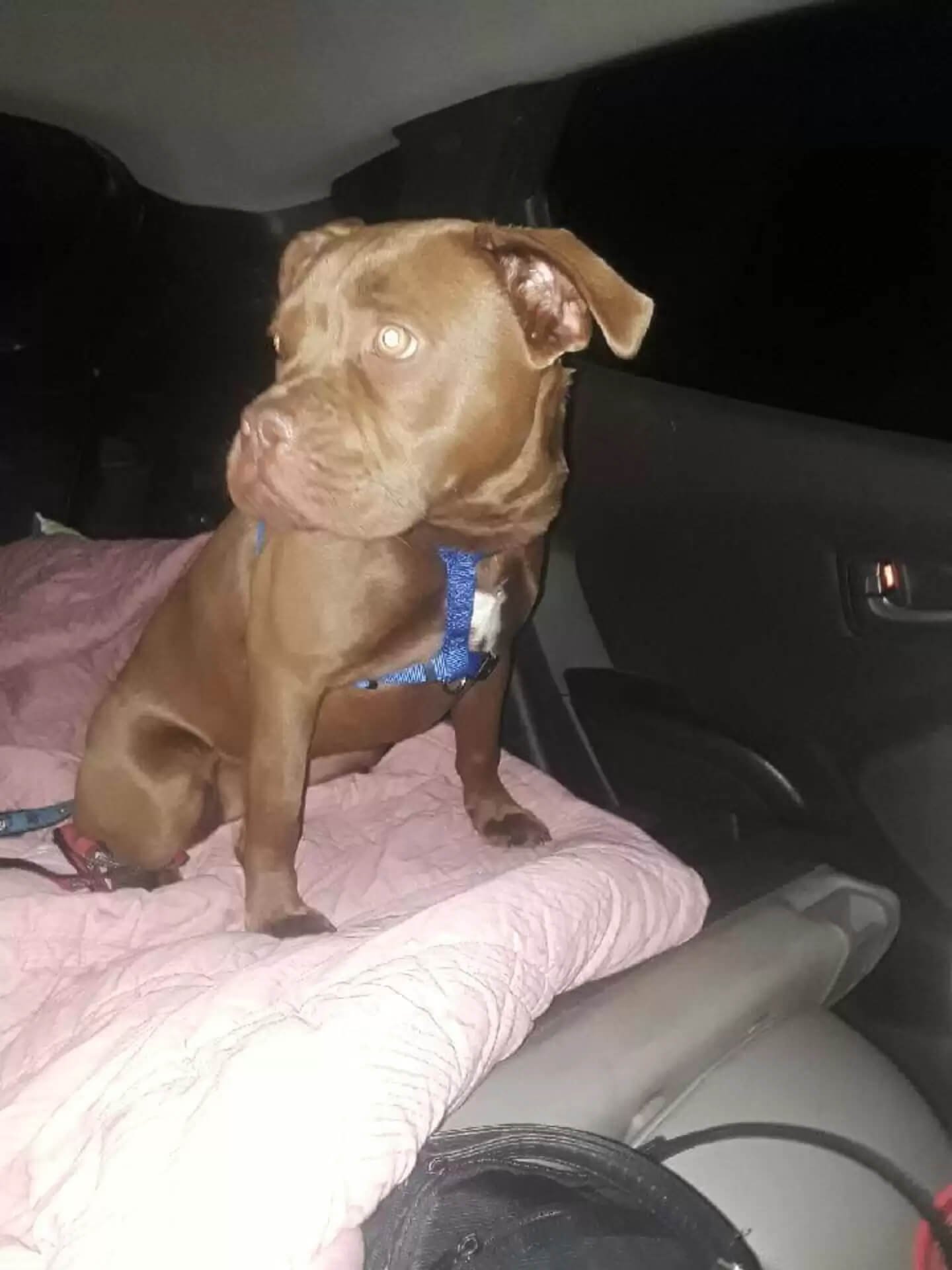 Blue's family told her that while they weren't home, the dog slept in a backyard kennel and that someone kept taking her. They assume she was kidnapped again or escaped somehow. James continues to say: "She's a very wiggly, very smart dog. They think she made her way near the freeway and someone picked her up."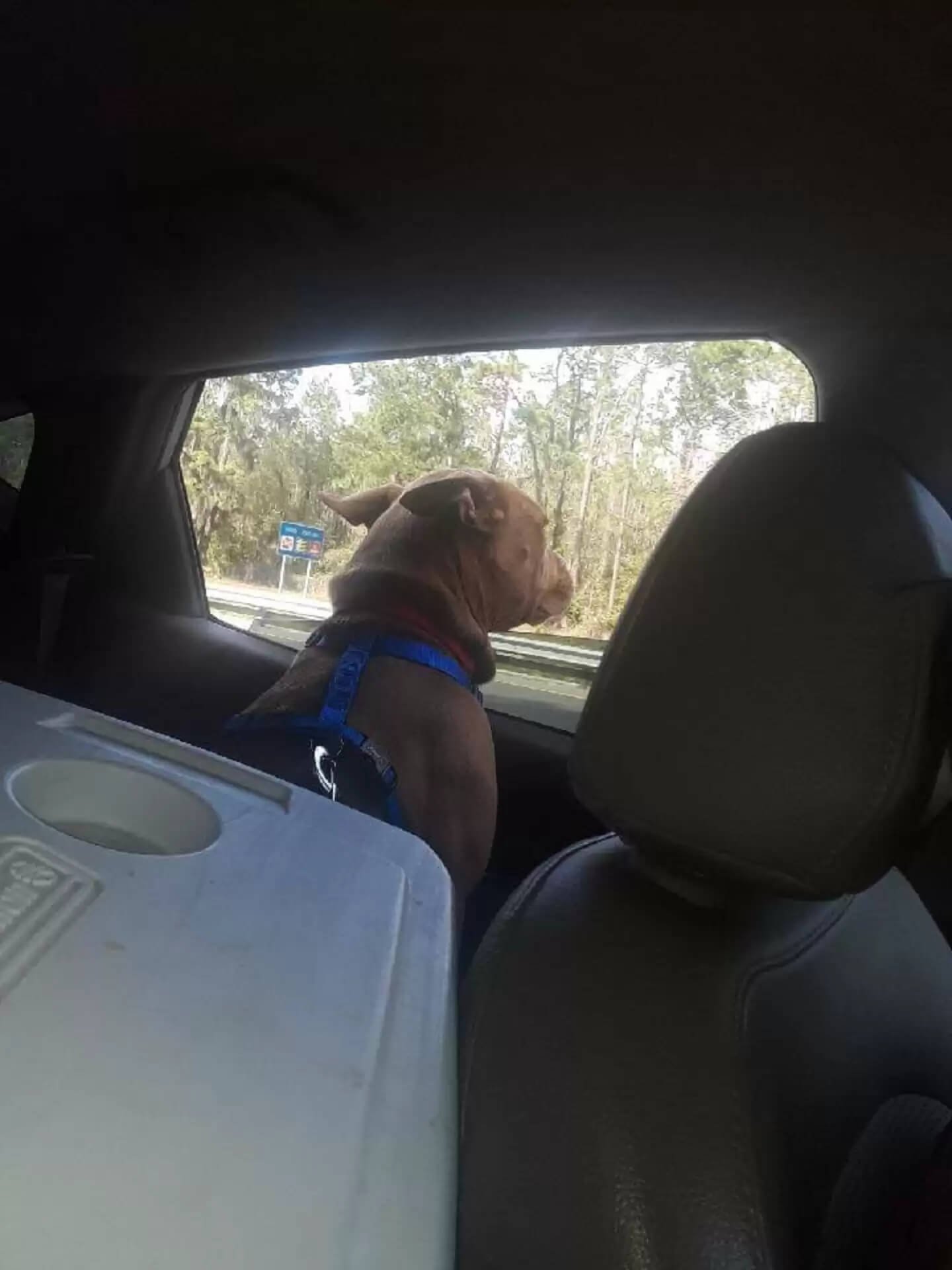 After a brief conversation, James revealed that she had received some unexpected news: the owner had advised her that Blue should return to Michigan.
"She told me, 'I can't commit to the dog because I'm in school full-time and working full-time.' You appear to be nice individuals. Blue has a crush on you. You've taken excellent care of her." James stated.
"You guys could have told me this a long time ago," James exclaimed. So James and her brother reloaded Blue into the car and drove away.
"Blue was staring back towards the house as if to say, 'Wait a minute,'" James explained. "'It'll be OK, Blue, we love you,' we said. It crushed my heart to see her glance back and out the window. 'I can't be sad, this is the greatest thing for Blue,' I tell myself. I can't be bothered.'"
James called the Humane Society to inform them that they were all returning to Michigan. She informed them she would love to adopt Blue, but her home was already overcrowded with rescue dogs.
While James, her brother, and Blue were back on the road, making more pit stops and hotel stays, the Humane Society posted a Facebook update informing everyone who had been rooting for Blue what had transpired — and that she was now en route to Michigan and available for adoption.
As James drove, she had no idea how many queries from people wanting to adopt Blue were pouring in.
A man who had been approved to adopt Blue ran over to meet her two hours after James returned to the Humane Society.
"I was on the lookout for another dog." Robert Allison told The Dodo, "I had to put my pit dog down six months ago." "My cousin contacted and asked if I knew anything about this dog." "I replied, 'No.'"
Allison read about Blue, called the shelter, filled out an application, and they invited him to come over.
"I called my supervisor and asked to go on my lunch break." 'Have you heard this dog's story?' I said. "She did, according to my employer," he said. "And she gave me the time I needed."
And when he met Blue, he knew they were a match. Allison explained, "I walked up and she leapt on me." "She really took to me right away."
Blue was adopted by him and brought home the same day she was returned to the shelter.
Allison stated that Blue adores his son and is doing well in school. "Every day, she gets up on the couch and licks me to death," he explained.
And just this week, James got to see Blue again. According to James, the dog recalled her completely.
She is overjoyed. Blue has a loving home, and her story has a happy ending — just not the one she had hoped for when she went from Michigan to Florida.
"To be honest, I'd do it all over again for another puppy." But hopefully the next time will be a lot better," she said.