A couple of lovely penguins who are holding their flippers have stolen hearts all over the internet. These two were captured while walking along the beach and it was a cute moment to see. Romantic couples of animals have been captured in cameras in the wild rarely. But on the beach, it is not something you can always see!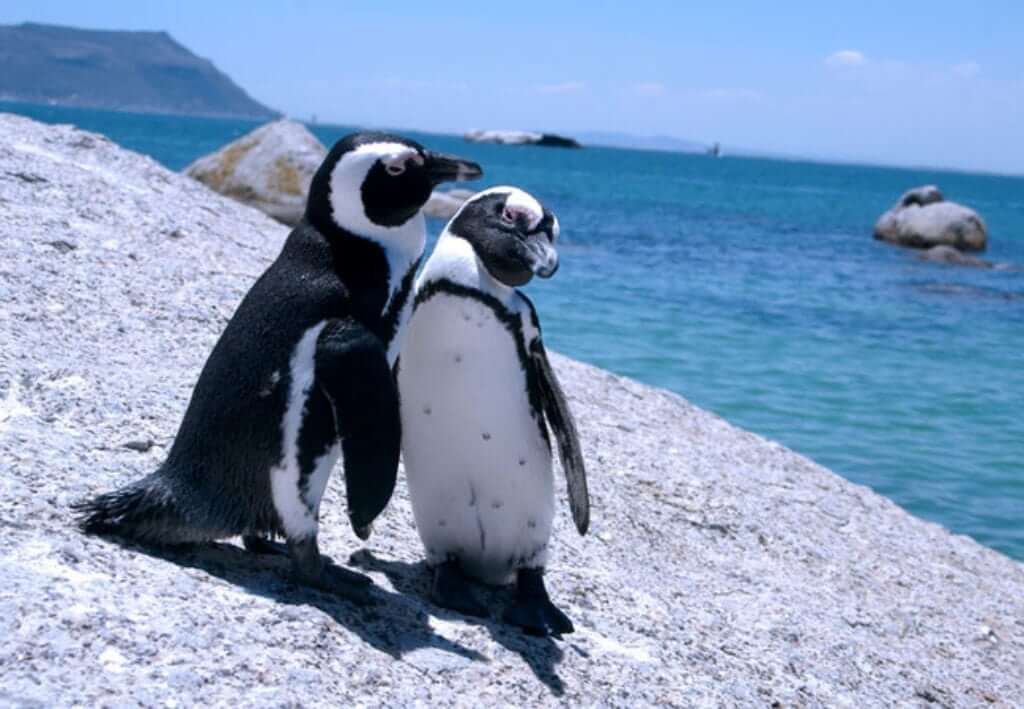 While enjoying the honeymoon Norma Landeros Ramirez and her husband witnessed this romantic moment on a beach in South Africa.
This breed of penguins can be seen at Boulders Penguin Colony in Cape Town, Africa. They are famous because of their devotion to each other. Their mates are for life, and not only that they also take care of their baby penguins together.
You may have seen penguins often holding hands, but you can't see this romantic nature among animals every day.
During their walk along the beach on that day, the penguin couple glanced at each other for a moment, and their flippers with their faces together, it was seen as a heart shape. The couple were so adorable and so into each other!
It was nothing but a cherished memory for the newly wedded Ramirez couple. They believe that they witnessed something so special. Yes, it is! Let's wish both couples to have a long journey ahead together with their partners.