The world is full of pets. Among all the pets in the world, most of us are entertained by dogs while there are cats who own us, humans. 
Every cat owner might have realized by now how proud a cat could be. Well, simply they own the place. So here are 50 photos of the arrogant yet the most adorable cats we could find. 
#1 I Made Her Bridge To The Window, Which She Adored To Stay Away From Us
#2 The Birthday Week Of The Loved Ones Of My Life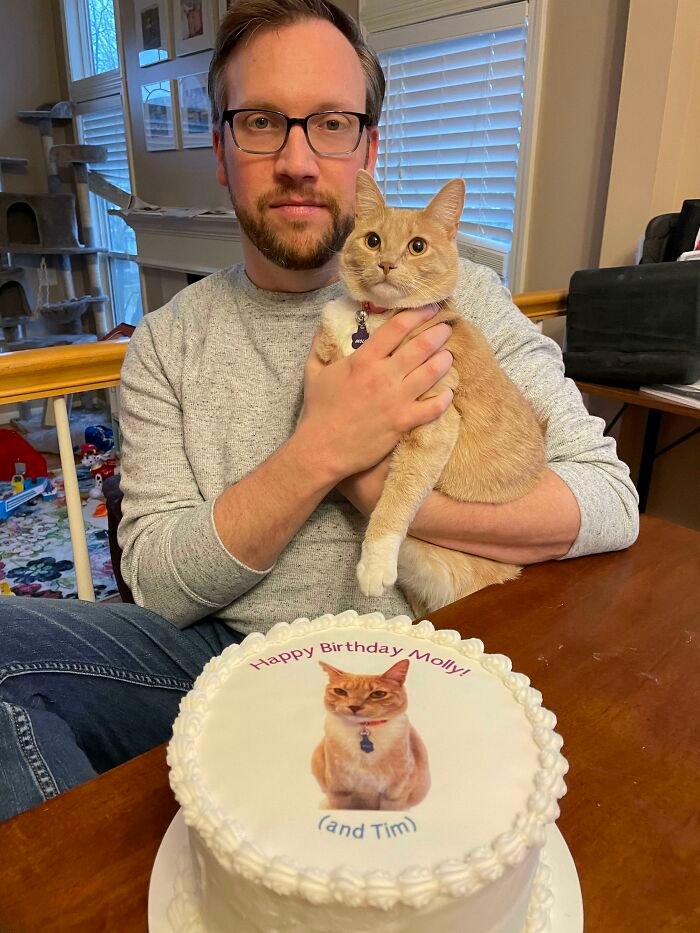 #3 17-Year Arthur Enjoying His Iron Throne
Molly Devoss is a certified feline trainer and a behavior specialist who owns the Cat Behavior Solution agency. "It's great to pay attention to your cat, but spoiling can be detrimental". "She further says about two types of spoiling: "indulging their species' needs and indulging in human spoiling." "The difference is feeling responsible for relieving boredom, and providing proper nutrition and outlets for natural behaviors and inherited skills, versus things like dressing them up in clothes and feeding them pate."
#4 Momo Yearns To Stay In My Boyfriend's "Hammock"
#5 The Cat Tree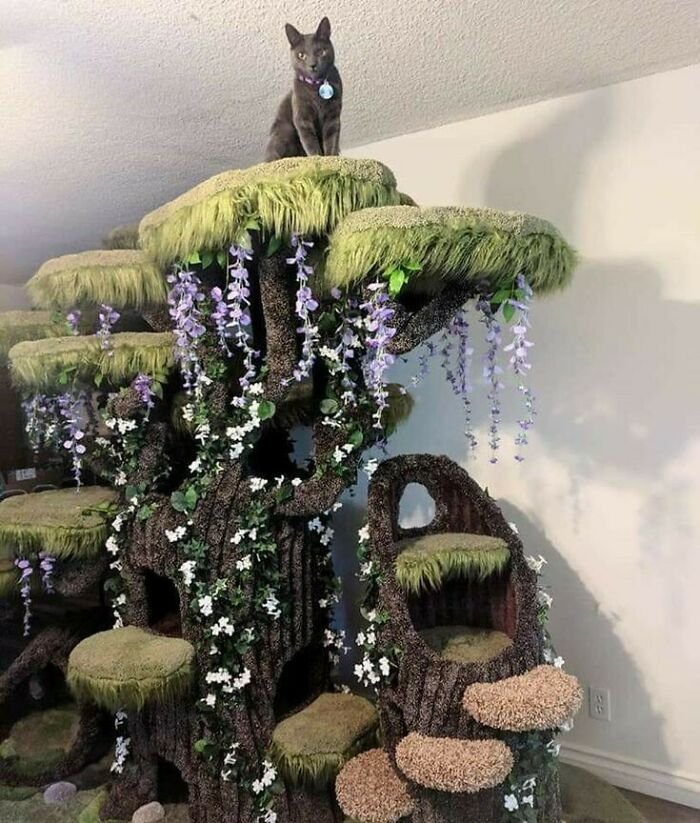 #6 Now It Has Become A Ritual To Watch The Birdies Roost Every Day At Sunset
"If you 'spoil' your cat by providing everything the feline species needs, you will very likely be preventing any potential future behavior issues. On the other hand, if you 'spoil' your cat with dress-up and foods that are not healthy for them, the cat may eventually let you know how unhappy he really feels about it—and that might be aggression or destruction issues down the road," Molly further described. 
#7 Trixie Could Spend Hours In Her 'Boat' In The Hot Tub Every Day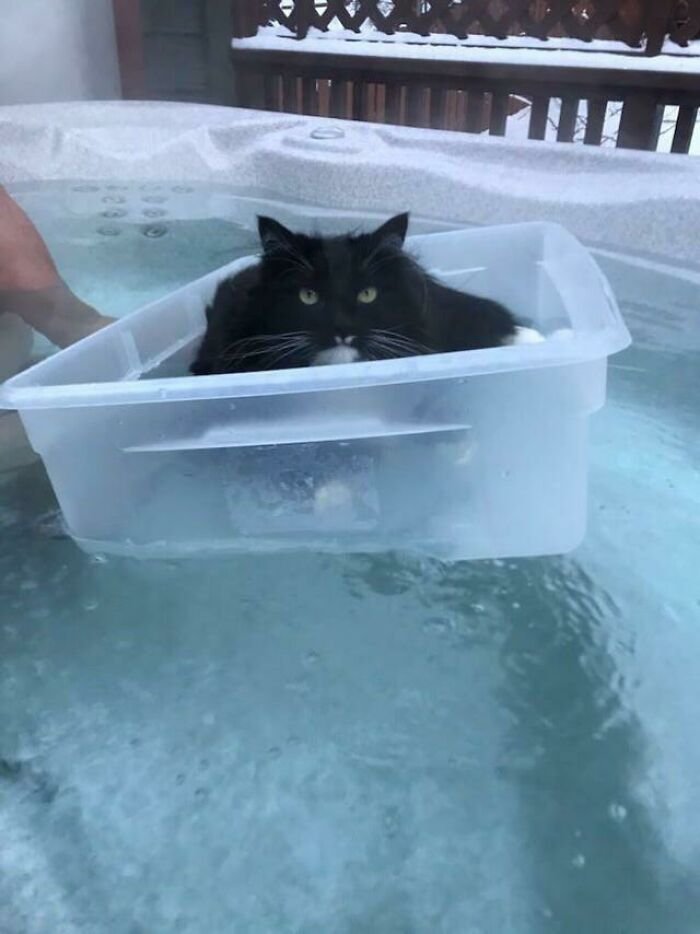 #8 When I Have Nothing To Do, I Wear An Extra Pant And My Cat Loooooves To Sta There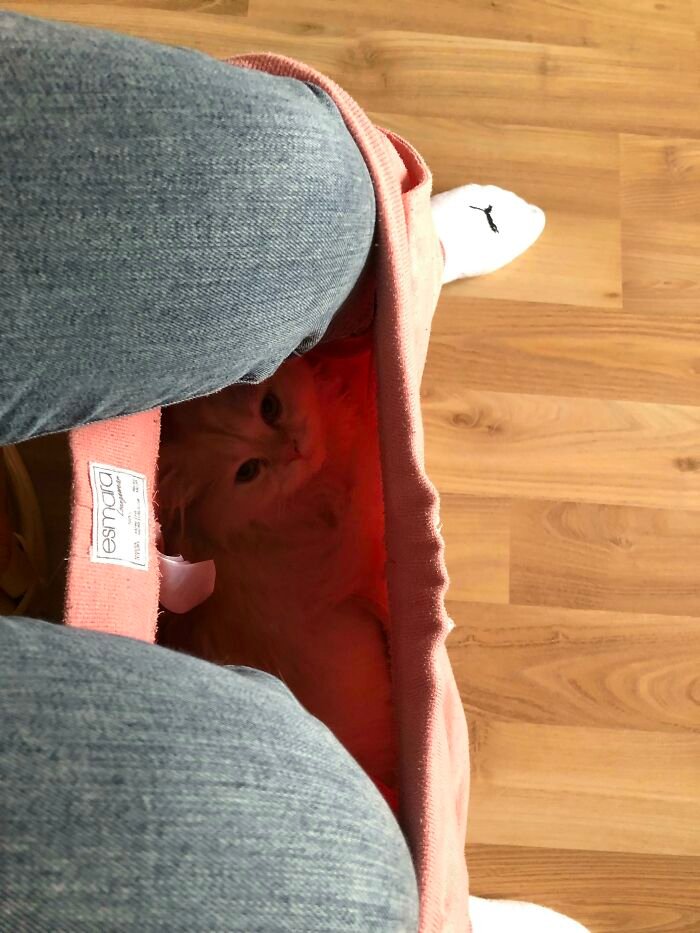 #9 The First Day I Got My Kitten, I Bathed Her Yet She Ended Up On My Shoulder, Sleeping
#10 Well,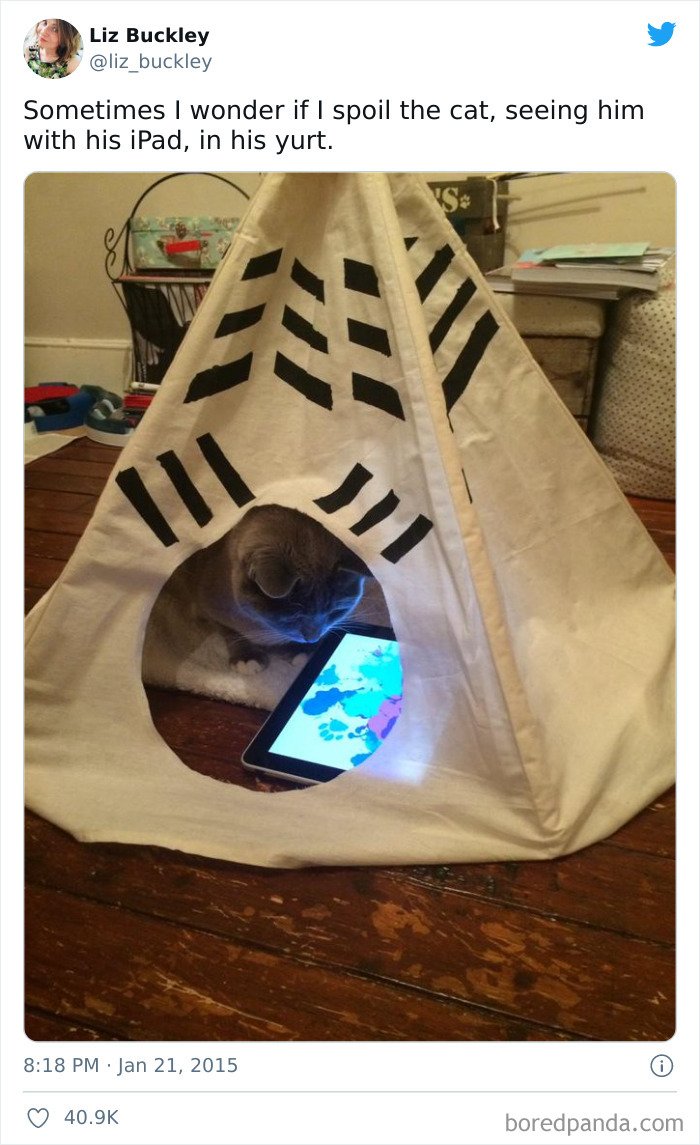 #11 "Babe, Of Course The Cat Will Never Come Between Us"
#12 My Mom's Handmade Couch For My Cat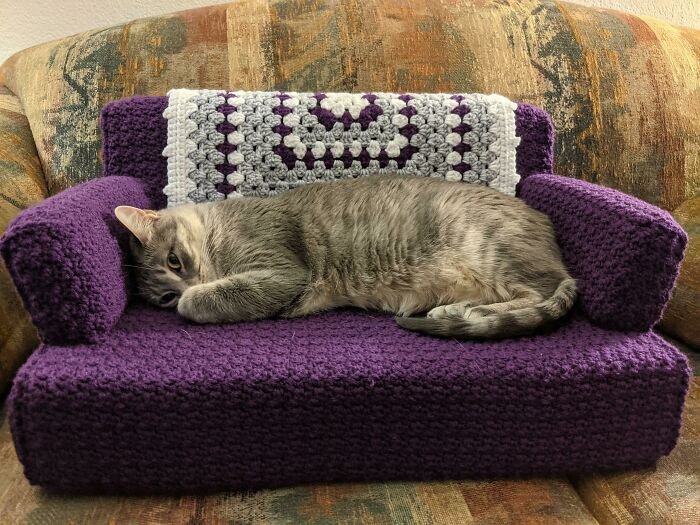 #13 The Transition Of My Dad From "I Don't Want That Dang Cat" To Taking Her To "Her Room" For Bed Every Night
#14 Enjoying The Back Scratcher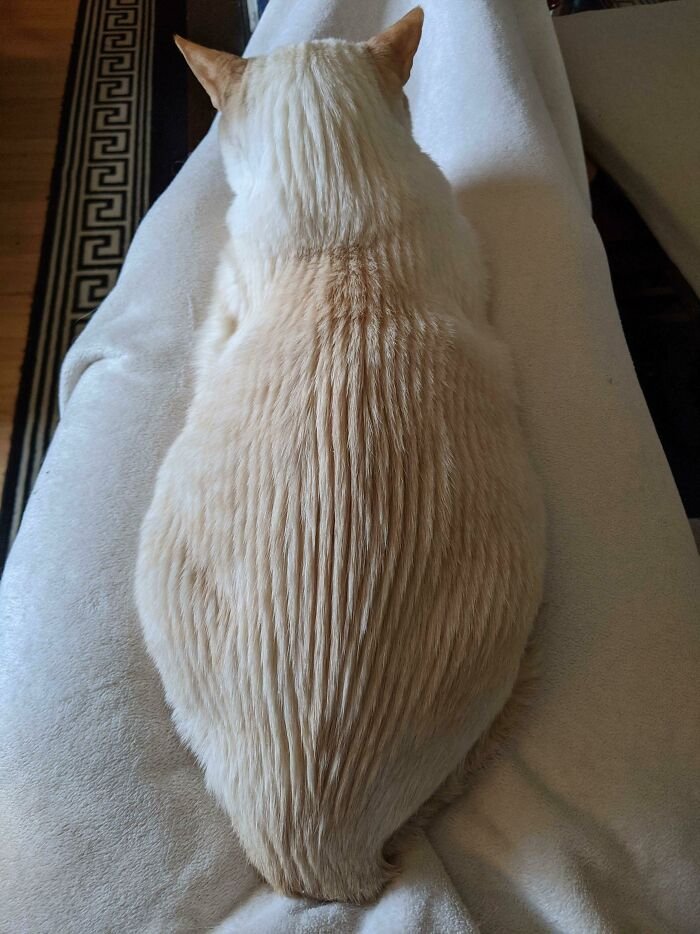 #15 Two Guys And Their Cats In Strollers
#16 My Cat's Bedroom
#17 Enjoying His Journey In The House In Empty Soda Cases
#18 "I Have The World's Clingiest Cat. He Loves To Be Picked Up, Kissed, Held And He Loves Taking Naps On My Lap. This Is What Happens When I'm Trying To Work"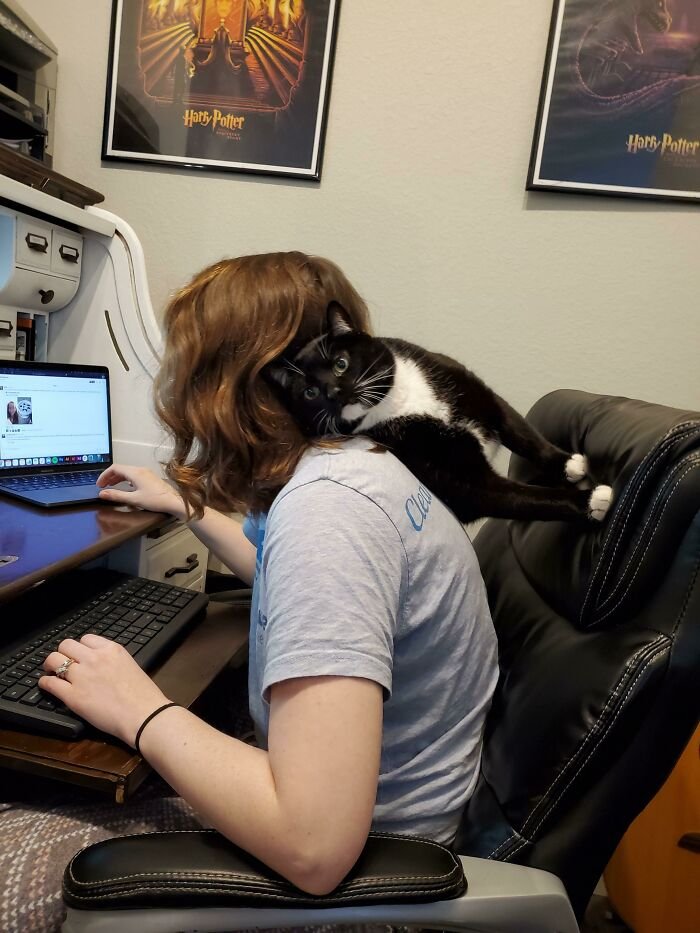 #19 Hobbes On-Time Demanding His Food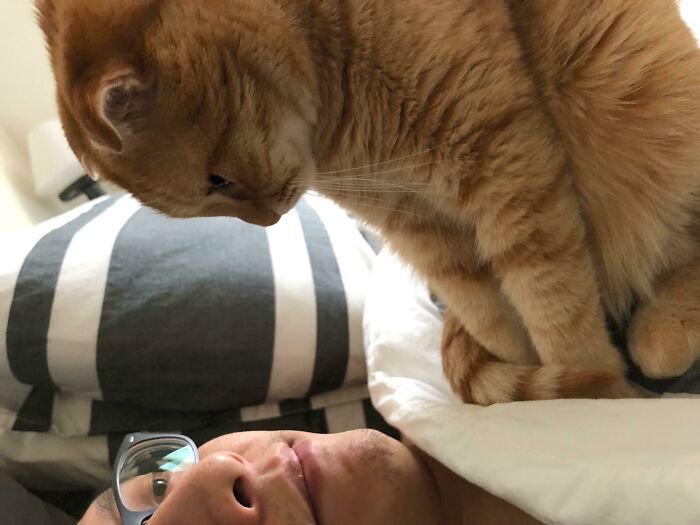 #20 He Loves To Watch The Bin Man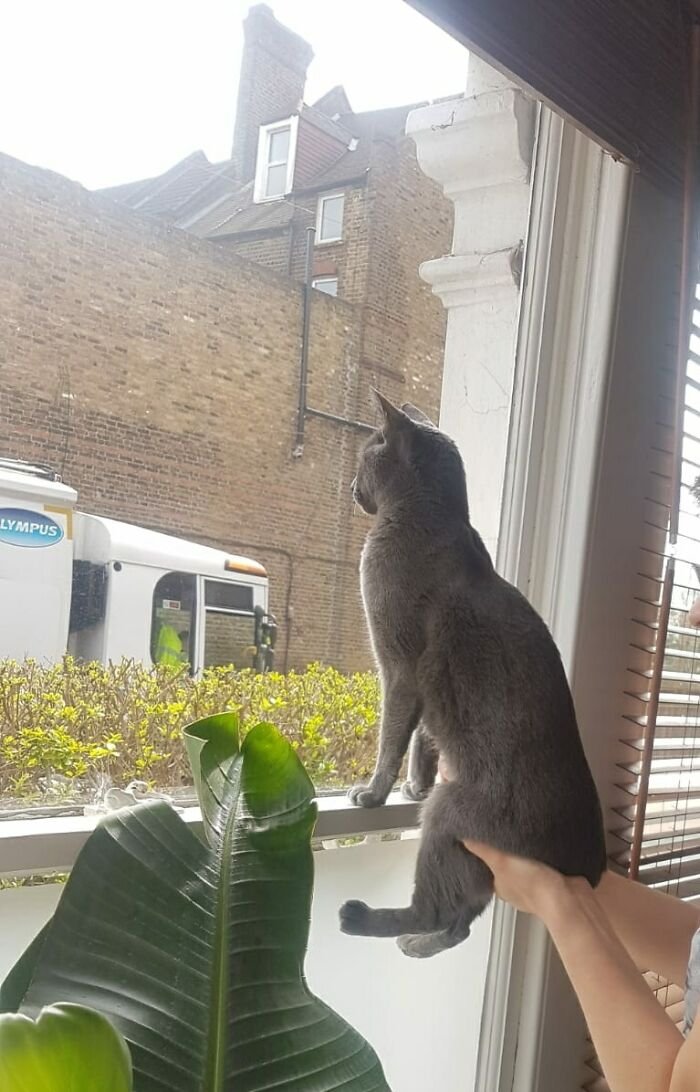 #21 Enjoying His Hammock
#22 "We've Had Him Less Than A Week And He Demands To Sleep In Our Arms"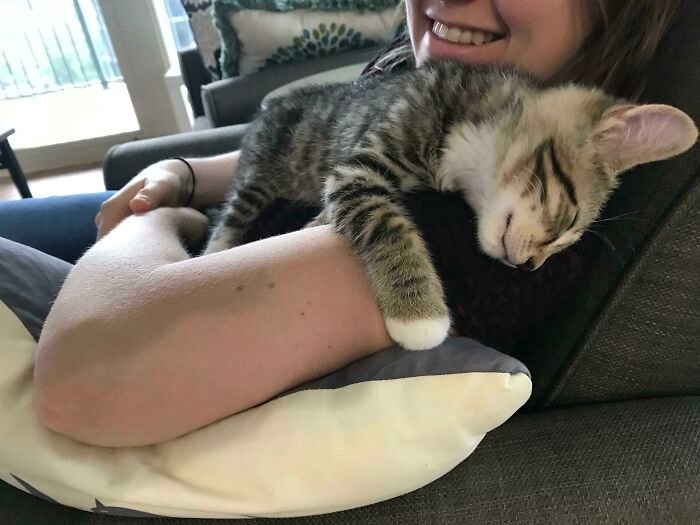 #23 These Cats Are Having The Best Time Of Their Lives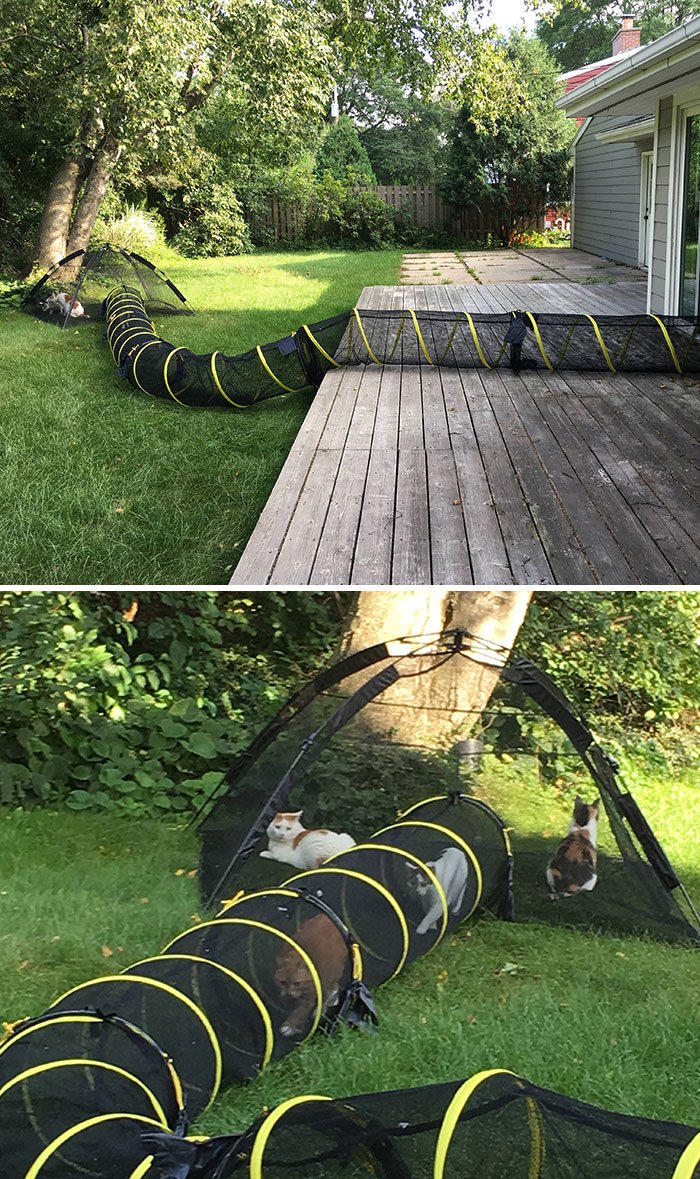 #24 My Husband Decided To Make A Bed Frame For My Cat
#25 "We Have Had Our Indoor Cat For 6 Years, But He Has Never Had Much Windows/Views To Enjoy. We Moved Recently, And He Is Very Satisfied With His New Views"
#26 My Brother And His Cat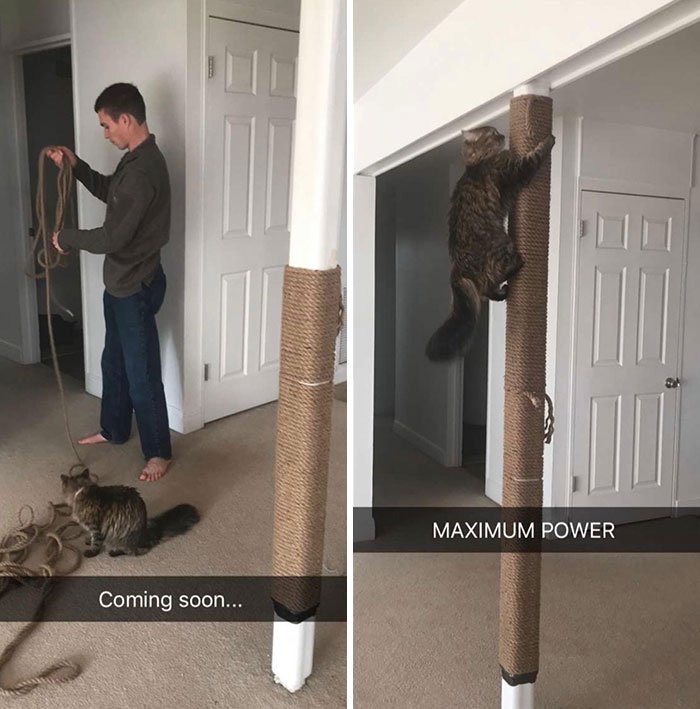 #27 Benny, My Cat Could Be Very Demanding Sometimes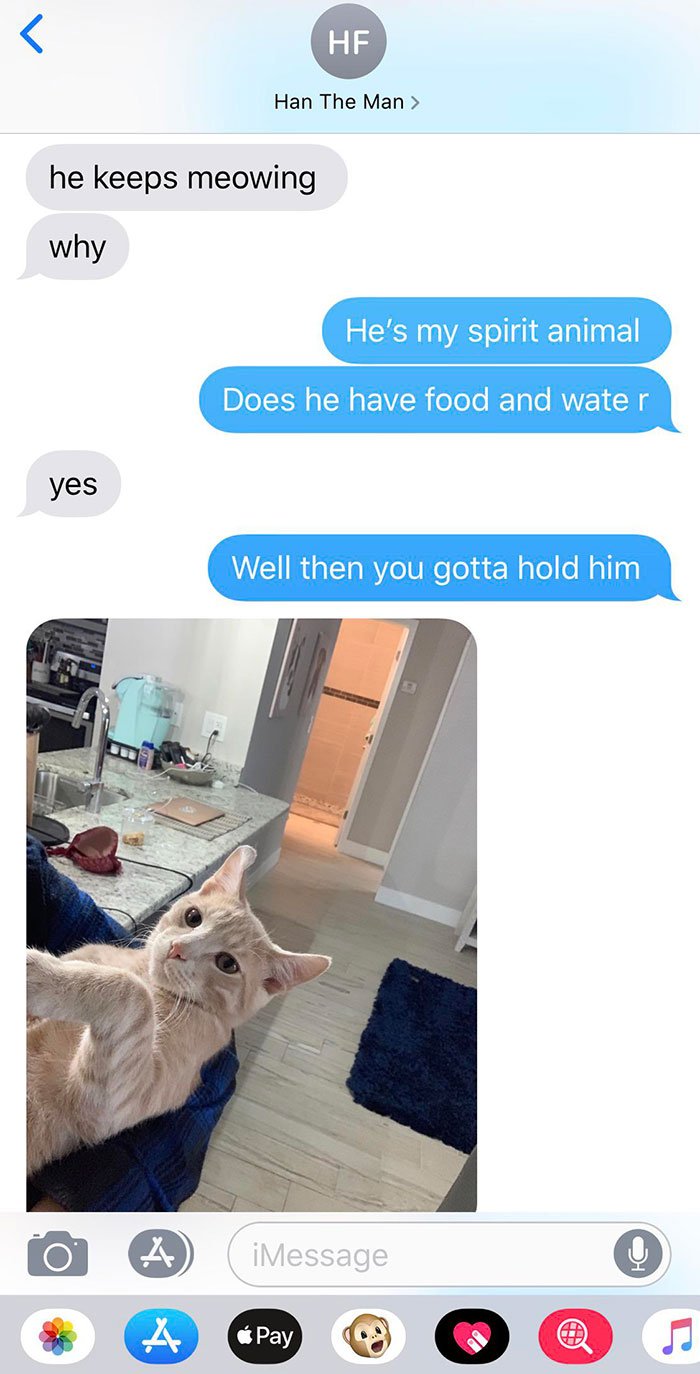 #28 My Cats Having A Good Time In Their Child-Sized Camp Chairs Which I Bought Them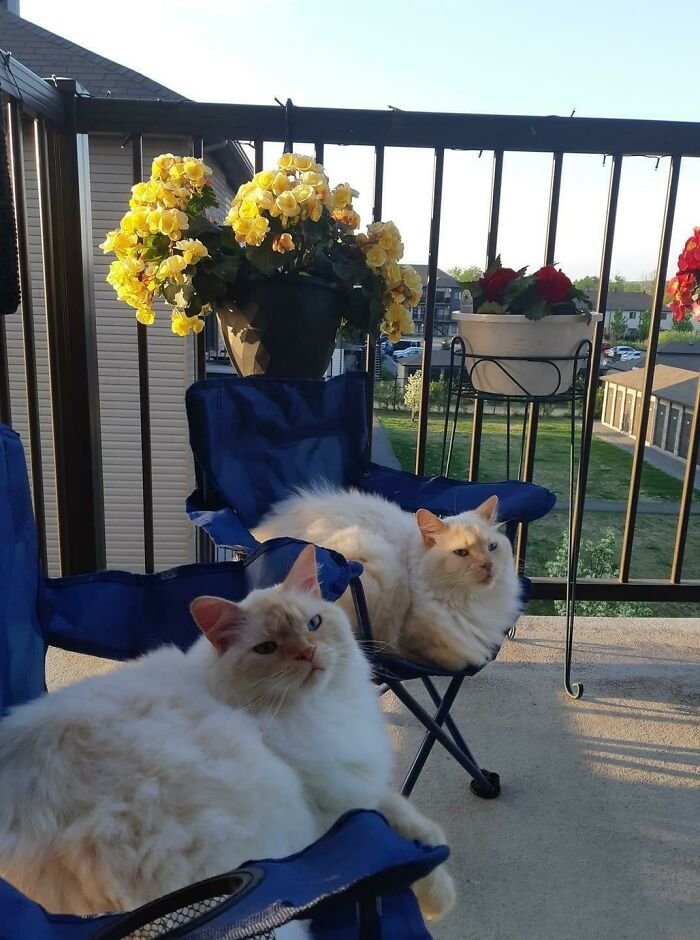 #29 He Needed A Laptop Too. So I Gave Him A Decoy One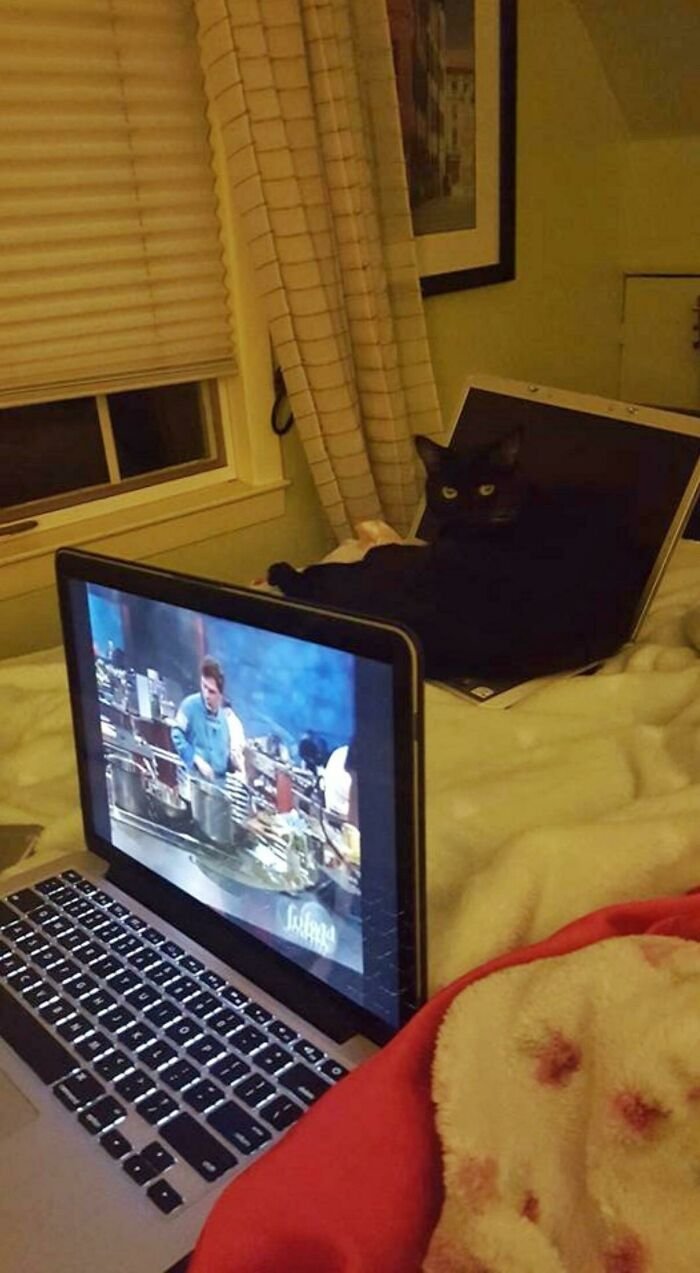 #30 Spending Their Loft In The Christmas
#31 Home Spa
#32 "My Cat Likes To Have A "Cocktail" Whenever I Have A Drink (She Meows Until She Gets It) And She'll Only Drink Out Of This Festive Glass"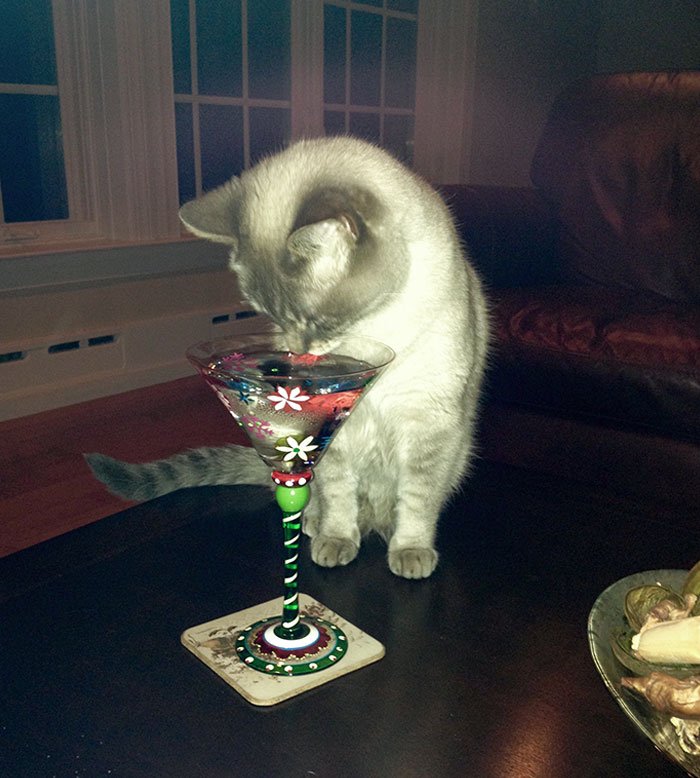 #33 She Never Cared I'm Busy Or Not
#34 "Love Me Hooman"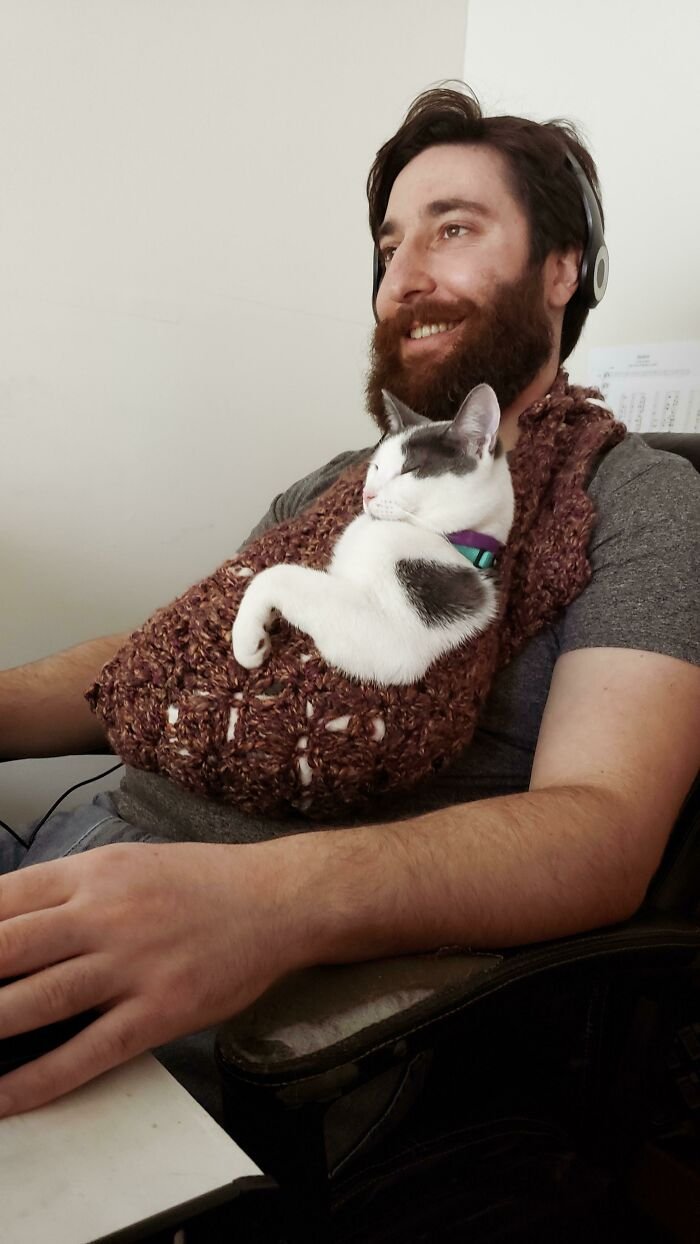 #35 "Our Cat Is Obsessed With Blanket Forts, So We Made Him This. He Has Wares, If You Have Coin"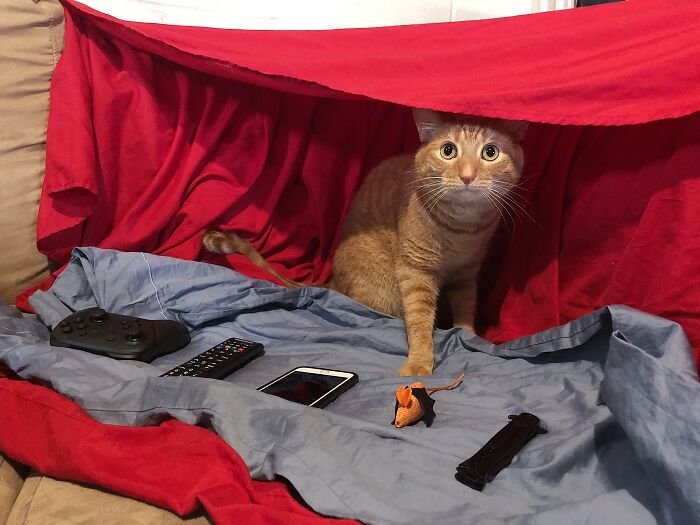 #36 My Niece Wanted Them To Sleep In Bunk Beds. So…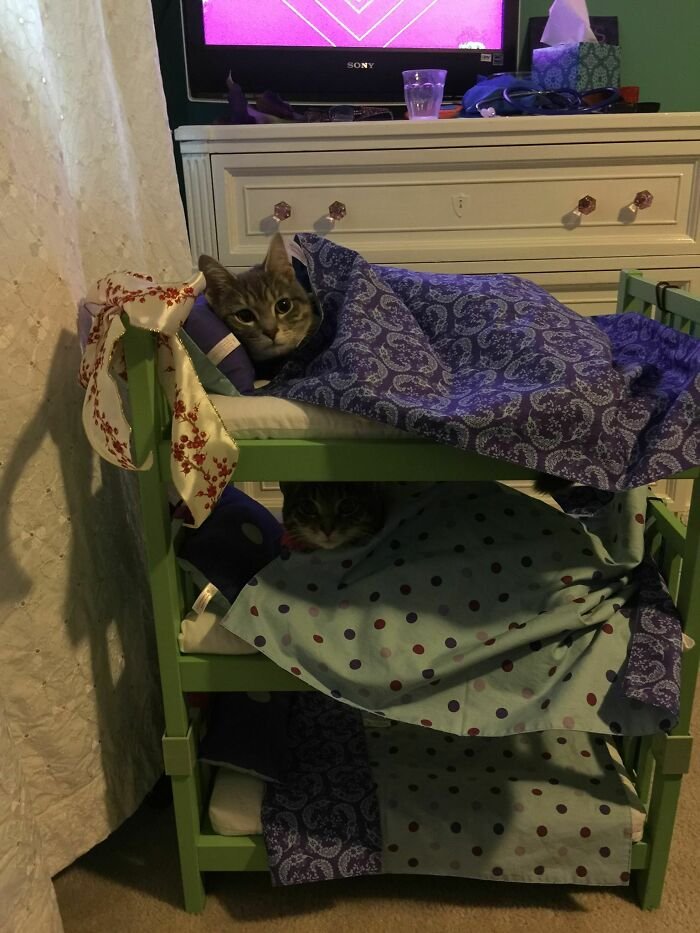 #37 Bathroom Arts To Watch For My Friend's Cat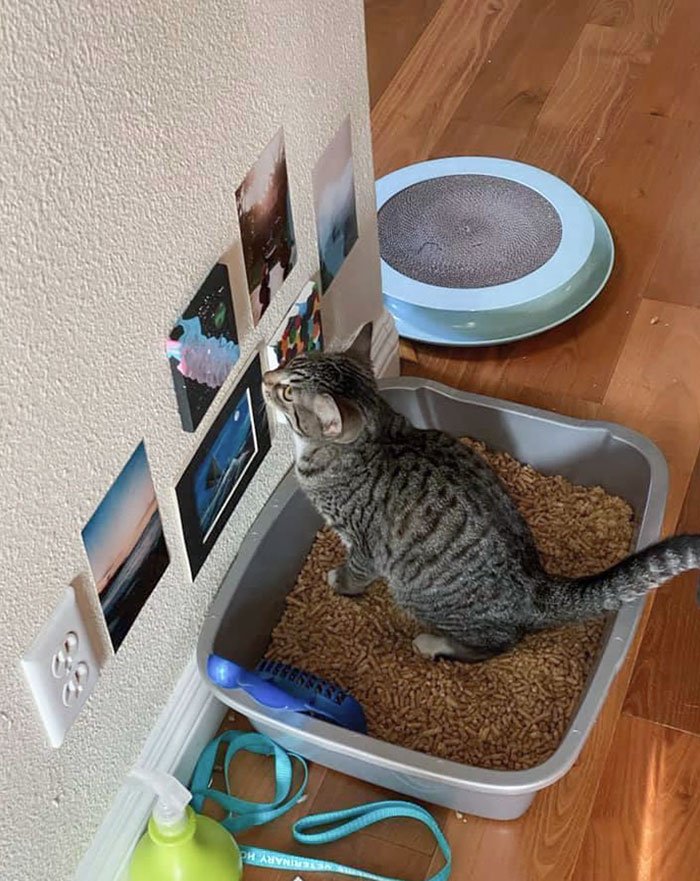 #38 He Never Stops Meowing Until I Take Him Into The Bath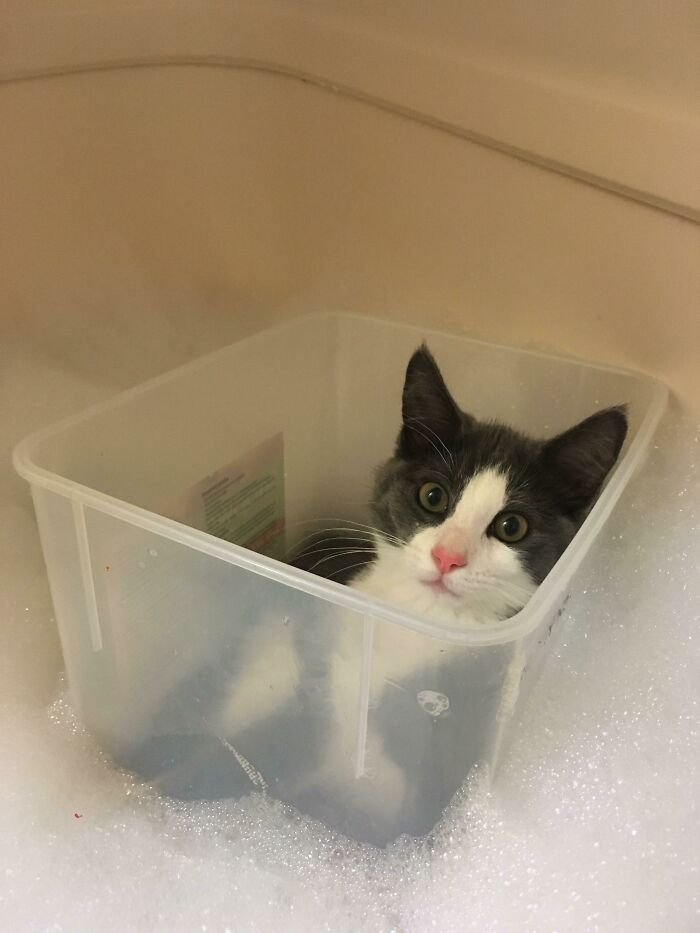 #39 I Wanted To Do Some Work And My Cat Was Like…
#40 " Baby Boy Tigger, Has To Lay Like This For At Least 30 Minutes Before Dad Goes To Work For The Day. Spoiled Brat"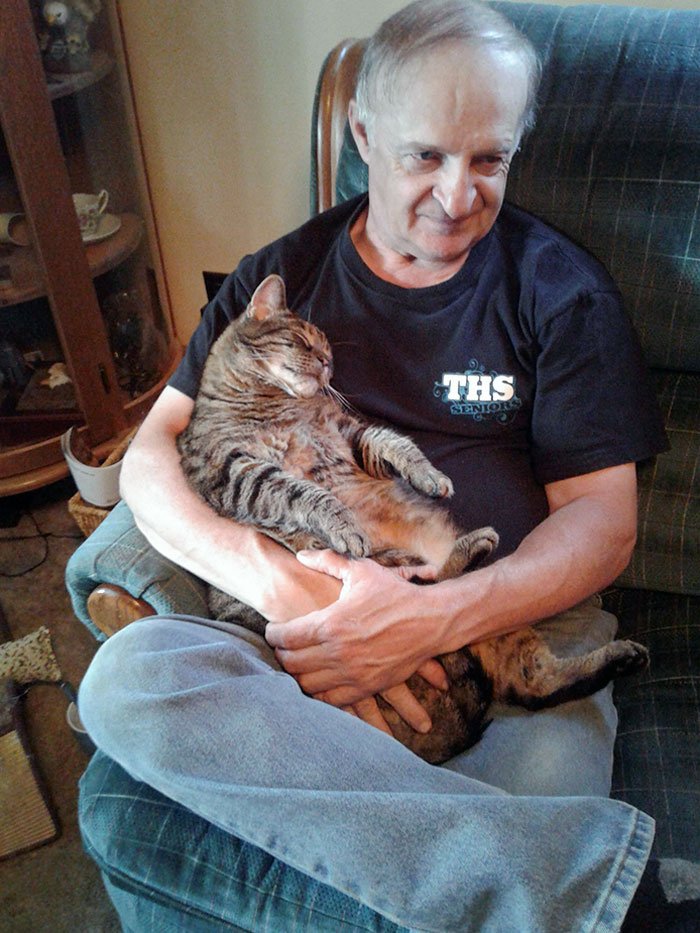 #41 "Grandparents Went From "We Don't Need A Damn Cat" To "Did You Set Up Lulu's Spot For Dinner?"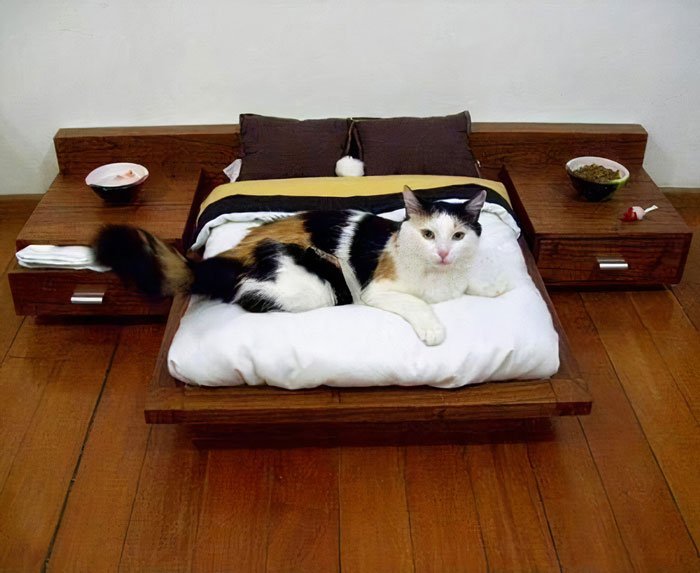 #42 Can't Say We Spoiled Him
#43 "Brought My Senior Cat On Vacation With Me. This Is How The Maids Left Her After They Finished Cleaning My Hotel Room"
#44 She Enjoys Sitting On My Chest
#45 Simply Amazing
#46 Chewy, Waiting For The Breakfast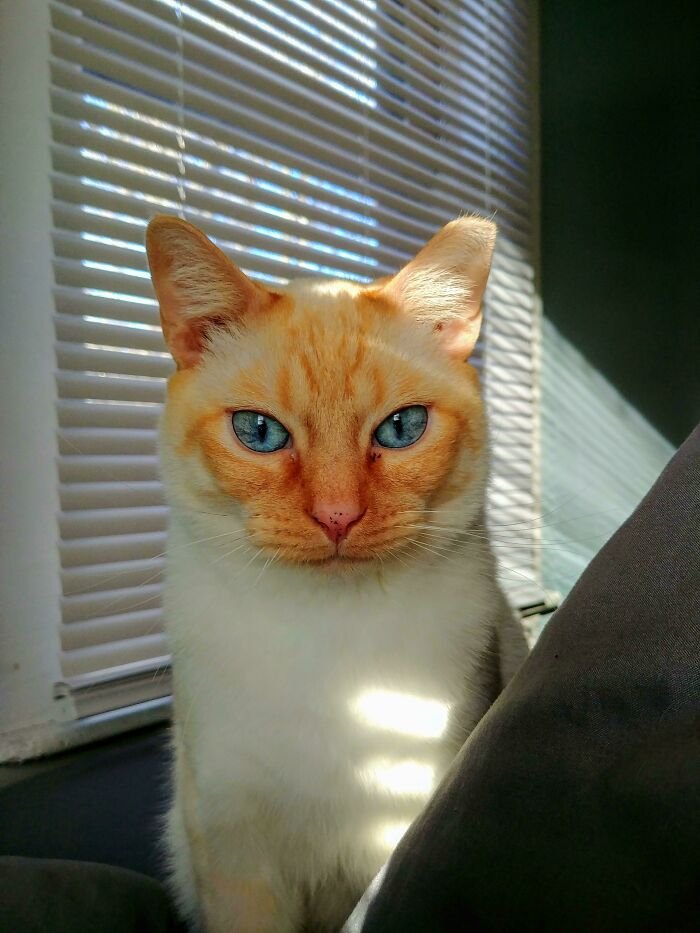 #47 Well…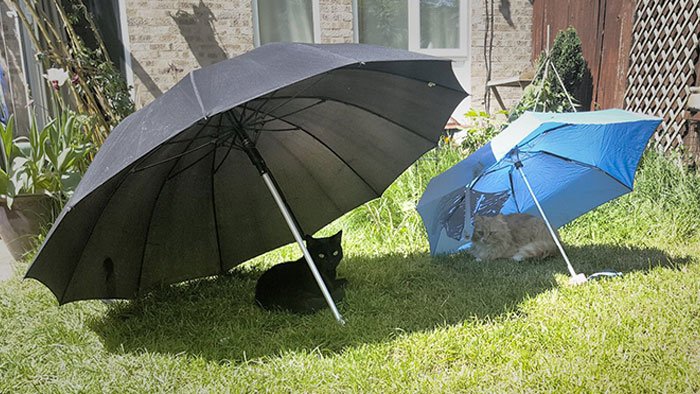 #48 She Enjoys This, All The Time
#49 Having Fun In My Daughter's Bathtub
#50 When Cats Own You