Kylo is the sweetest rescue pup that you would meet, and he's forever grateful to his mom for bringing him home from the shelter. He ALWAYS makes sure to express his love and thanks.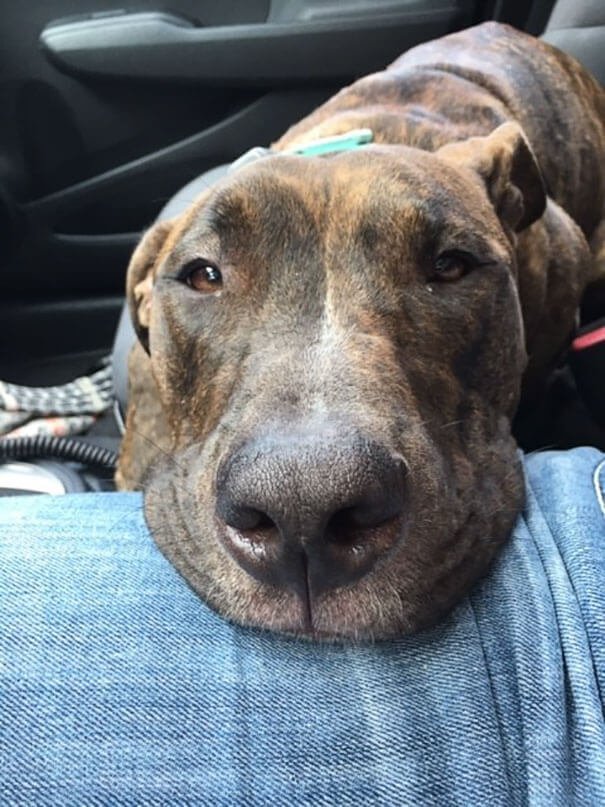 Kylo Ren was sent to the West Memphis Animal Shelter when he was only 10-months-old. A huge goofy dog wanting to be loved, Kylo had spent a long time in a foster home after he was rescued. He hardly got any applications or interest from adopters. What nobody could understand was why this adorable young pup wasn't attracting any attention. However, before long, the right family for him found out about Kylo.
From the moment she steps into the house, what Kylo loves doing is snuggling up to his human momma. Meghan Sweer, Kylo's mom had this to say: "As soon as I sit down to take off my shoes he climbs into my lap to be held. If I don't sit down for our cuddle time he follows me around with the saddest most pathetic look on his face until I give in and hold him." Although he was previously adopted, he wasn't given the love he so desperately needed, and this is when Meghan and her partner had come into play. The first night at Meghan's house had been the best.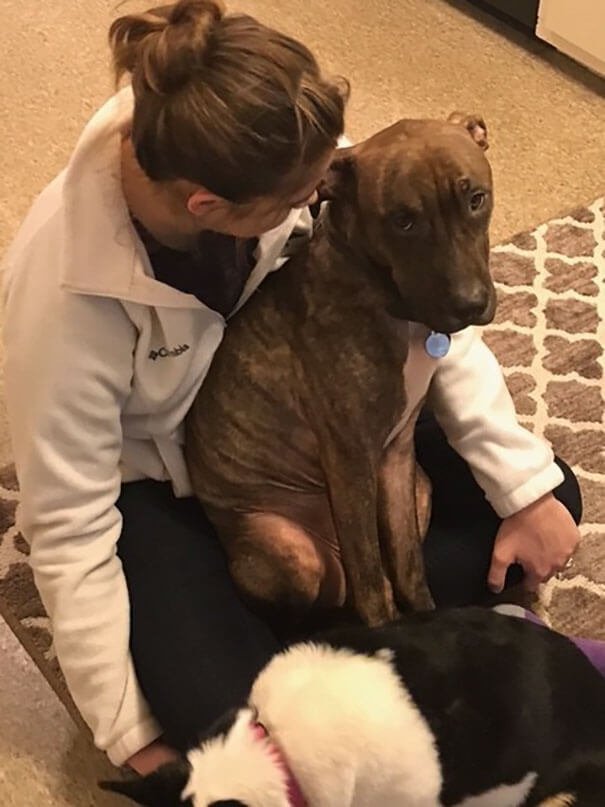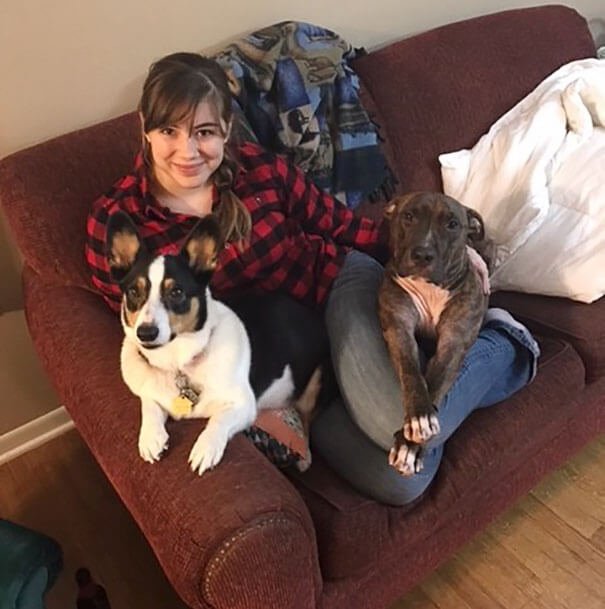 Meghan says this about the big fur baby: "He crawled into my lap, tucked his head under my chin, and started snoring like a chainsaw. From that moment my husband and I knew he was staying with us!" for the greatest reason possible, Kylo has been branded as 'the hugging dog.' He has finally found his forever home, and he shows his love for humans to anyone and everyone he meets. Finally, Kylo's human mom had this to say: "He wins people over a bit forcibly… by climbing into their lap and falling asleep."