It was a cold and rainy day in Northeast Texas. Robin Clemons was busy getting into her truck. Suddenly she saw a dog across the street. A moment later, she saw another and another!
Clemons asked the mechanic if he recognized the dogs and then he said that they had been there for a while. They were living alone, in an abandoned barn that was nearby. Clemons ran back to her house and grab some food for the puppies. Then a blanket and some water for them. There were nine puppies and their mama. All of them were wary of Clemons but happy to get something to eat.
Clemons got in touch with Northeast Texas Rescue Organization (NETRO). The NETRO staff members immediately arrived there and were ready to help bring the dogs to safety. They put some traps and waited. Within the next two days, NETRO caught all nine puppies and took them back to the shelter. However, they couldn't catch the mother dog that day, so they decided to come back.
The puppies seemed like they never have been loved before. They were not used to humans. They were very playful and seemed in good health.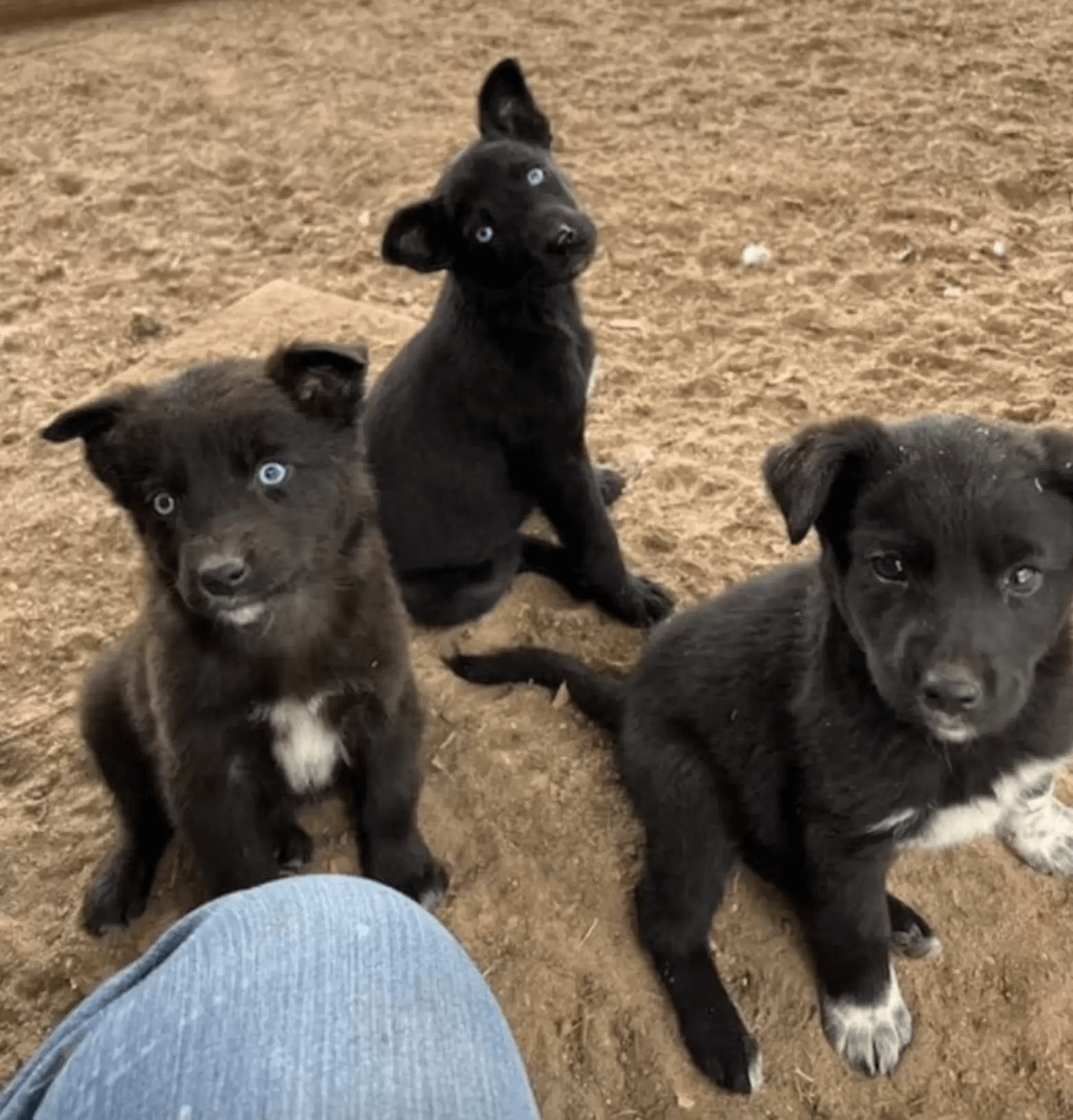 Eventually, the puppies grew older and learned to love their foster home. They especially enjoyed meeting other farm animals living alongside them.
Cows were strange creatures to them, and whenever the cows approach, they go crazy. They are excited to see the cows. Like that, they are getting used to other animals that are unfamiliar to them.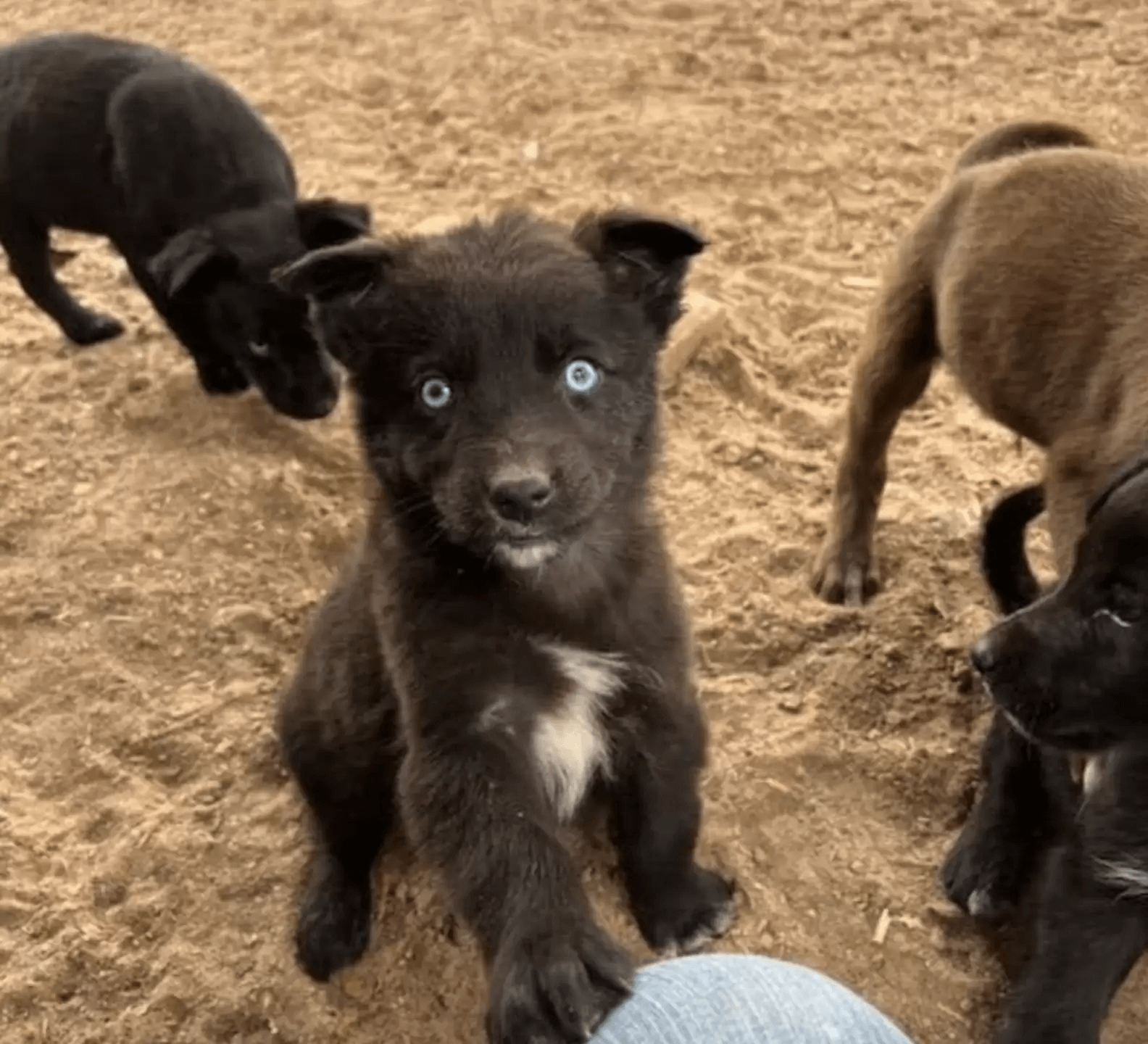 Now the puppies are still growing to understand family life and still are adapting to a new environment. They learn how to trust, and how to love someone. Eventually, they will be ready for adoption and looking for forever families.