Jen and Roman McConn weren't sure what to expect when they arrived at the rumored roadside spot. A Facebook post about two abandoned canines had piqued the interest of the local dog rescuers. The McConns hoped the couple had already sought refuge. Their expectations were shattered, however, when they noticed them out the vehicle window – a mother and puppy clutching each other on a patch of frigid cement.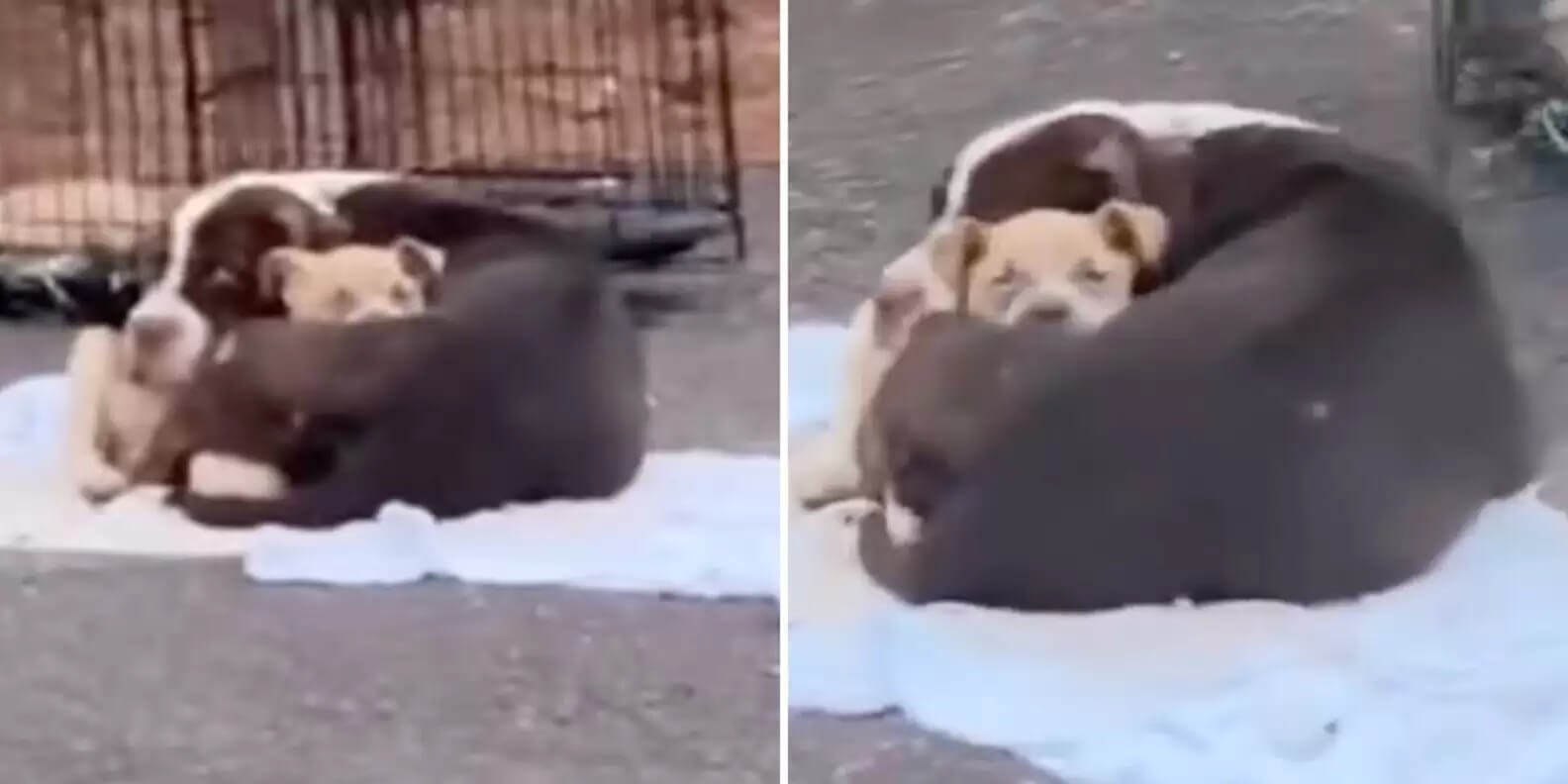 The McConns, who administer Project Freedom Ride, were unsure how the dogs would respond when they approached the little family. Stray dogs don't typically respond well to human assistance, but the mom was eager to show her love.
Jen McConn stated in an interview, "It was great. She seemed to know they were secure right away."
The McConns contacted animal control and were ultimately allowed to rescue the dogs. Another local dog advocate, Becky McArdle, assisted in arranging a consultation with her doctor. Everyone was surprised when the couple obtained a mostly favorable diagnostic after suffering just minor illnesses during their time alone.
Following a vet appointment, the dogs, now known as Milo and Mina, were placed with a foster. Milo and Mina relaxed their defenses after a refreshing bath and the comfort of their own home.
"They weren't as fond of the baths, but I think they recognized it was the start of a better life," McConn continued. "They sprung to life immediately after their bath. Rolling about, playing, giving affection, and wagging his tail. It was fantastic. Mina probably felt like she could finally unwind. She no longer needed to defend Milo."
Milo and Mina will remain with their foster family until early March, when they will begin their search for permanent homes.
The two-dog family stayed together in the face of adversity, seeking solace in each other's embrace. Mother and dog simply need to provide hugs when they're happy. From here on out, it's all about pets and leisure.