The South Wildlife Conservation Center in Arizona became the house for many animals including javelins, wolves and coyotes. Most of the animals are came from the Sonoran Desert. So, when they accidentally got a call about a baby Bengal tiger who typically lives in forest and swamps the staff members were surprised!
Jamie Haas Oliver, the Marketing and developing manager of the center mentioned that getting a tiger is highly unusual. Also, the way they got her was also unusual!
Police recently noticed a suspicious post online advertising a baby tiger for sale. They arrived at the suburban address listed in the post and were shocked to find the tier tucked in a closet. The tiger was locked inside a cage that was the size of a dog kennel.
Since the tiger is considered as evidence of an ongoing legal case involving the state, officials determined that it would be better for her t live within state borders for now. The officials decided that the Southwest Wildlife Conservation center, which maintains a positive relationship with Arizona Game and Fish Department and the U.S. Fish and Wildlife Service would be the best temporary fit for that.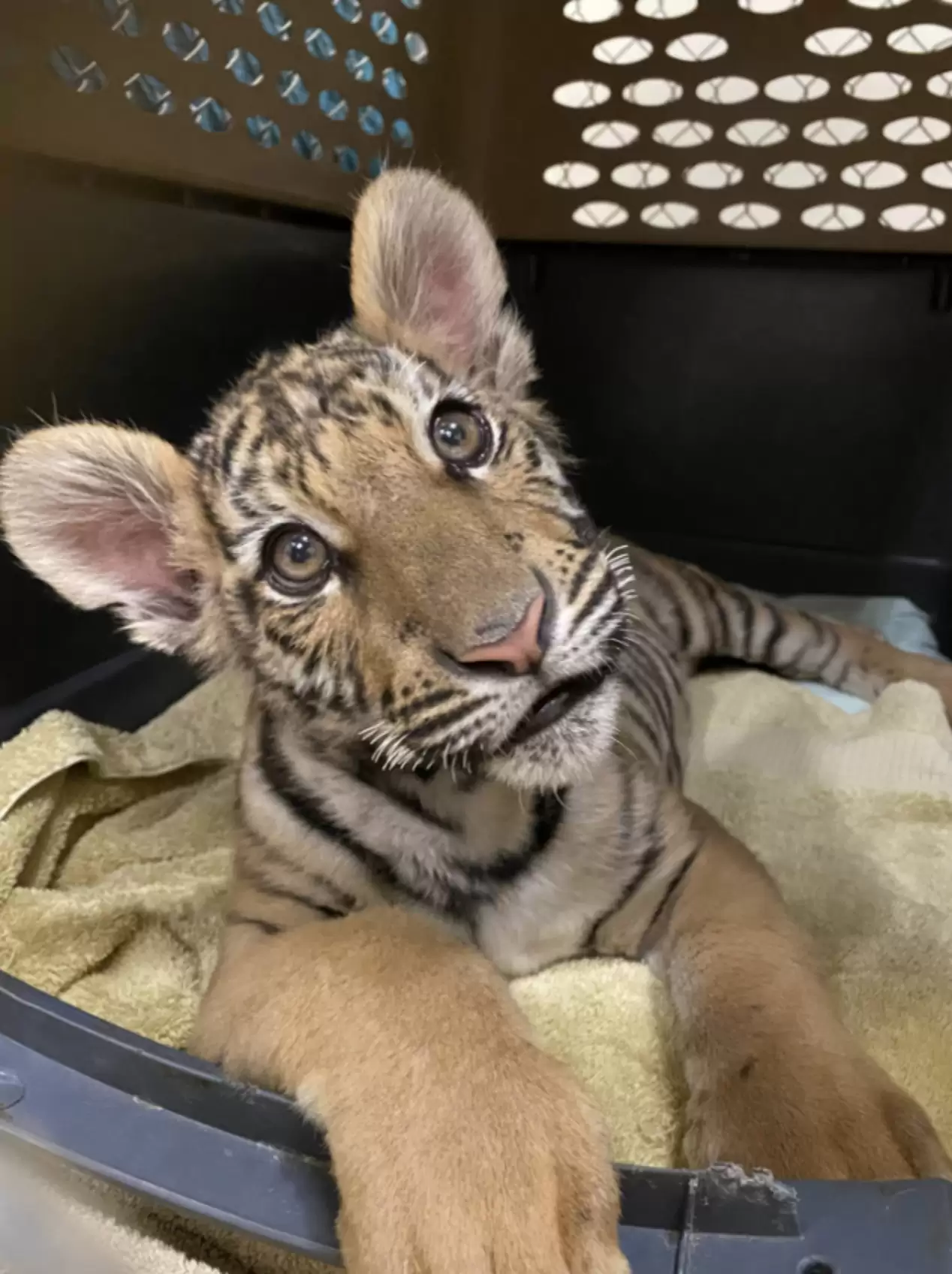 After they discovered that, the little tiger was transported out of her dangerous situation into safety. The center placed her in a large enclosure where she had plenty of space to grow. The tiger gained about 10 pounds within a week and already looks so different than when she first arrived at the center.
Now she knows that she has enough space to run and play so she enjoys it more than ever before. She especially loves to play with water. Even though she is not a typical housecat, she absolutely behaves like a housecat.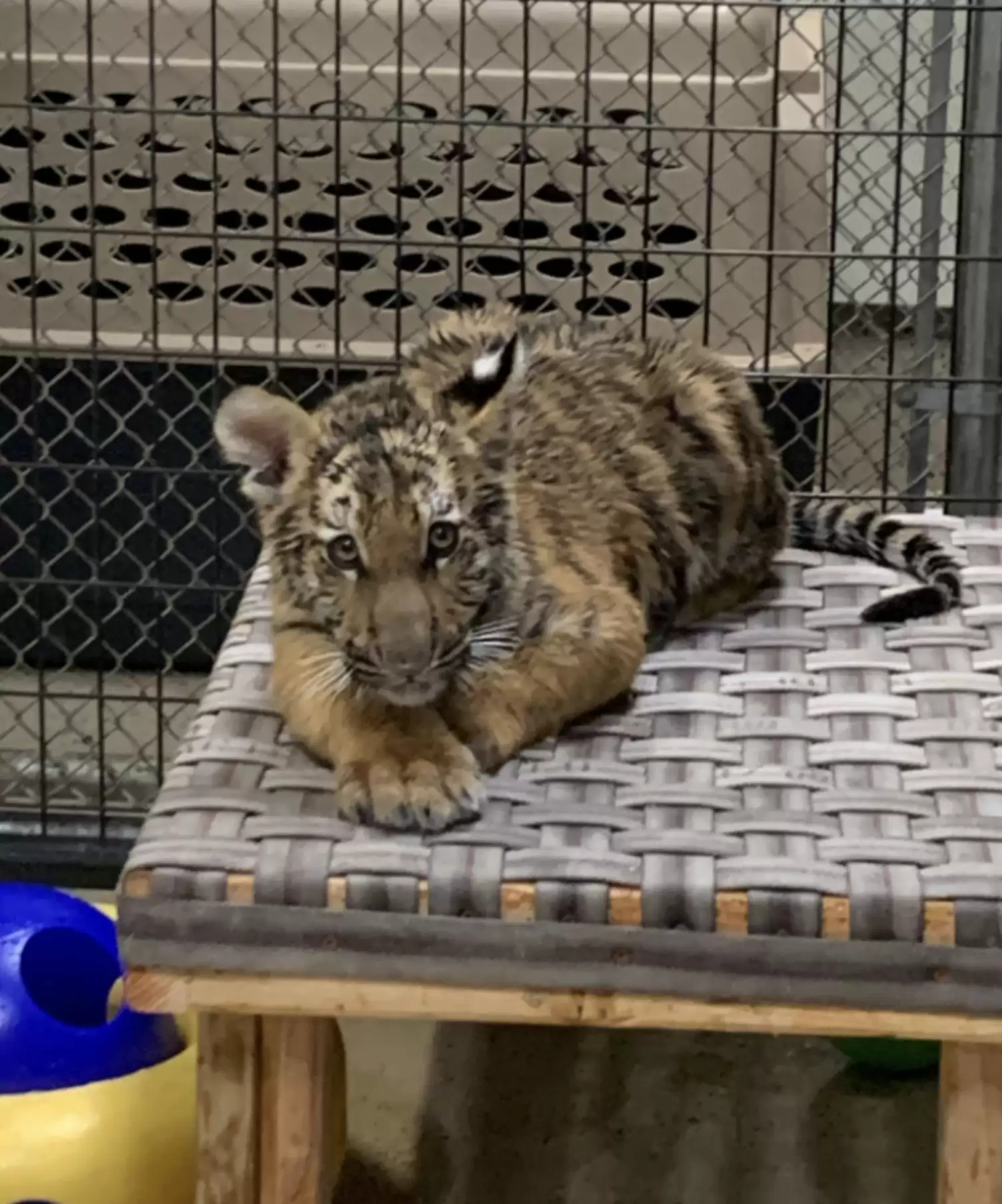 The staff members have no idea about how long she will be in there. As the case is still ongoing, it will take some time. But they are so happy to keep her with them and give her needs. Once she is released, she will be moved to a sanctuary in a location that's even better suited for her to thrive. Until then she can enjoy water sports in her large play area.