Tofu has been taught well, as he knows that it's important to make guests who visit you feel welcome, and that's exactly what he did. Tofu and his human parents lived in an apartment on the 15th floor, and when he noticed a window washer working right outside his apartment window, he quickly grabbed his favorite toy, which he hoped will help the man in cleaning windows in some way.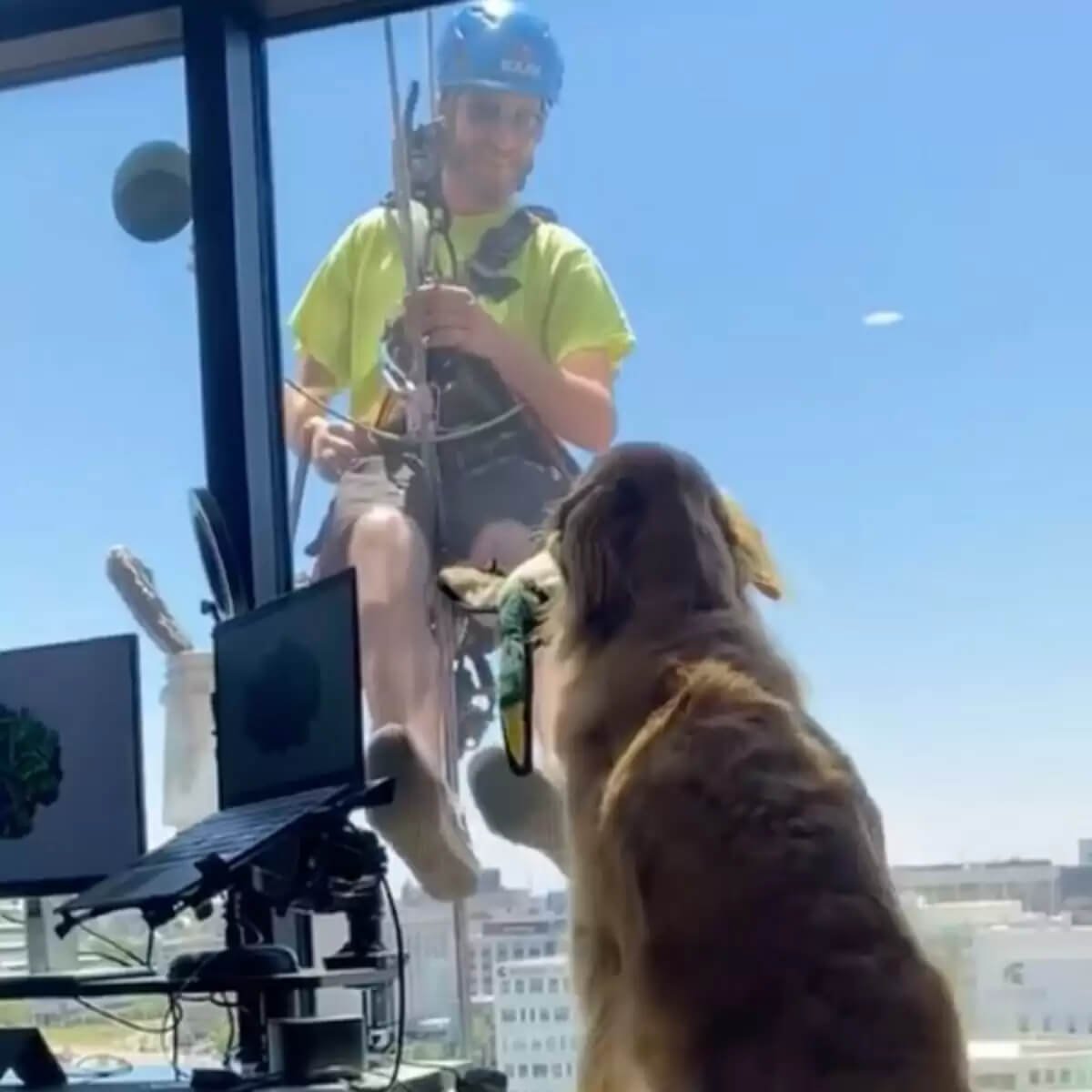 In an interview, Tofu's mom, Rebekah Hartman had this to say: "He was thrilled that someone was outside our window." His mom wasn't at all surprised when he jumped at the opportunity to make a new friend. As this gregarious retriever loves meeting new people and making friends, Tofu has been named "Pet of the Month" twice by the apartment complex.
Hartman just had to record the moment when her goofy fur baby tries in getting his toy through the window pane. The 4-year-old retriever loves fetching gifts and bringing it to someone, and in her interview, Harman also adds: "He loves meeting new people, as you can tell! Every time I come home, even after taking the trash out for two minutes, he greets me [with something in his mouth]. He usually grabs the first thing he sees." In the case of the window washer, it was his favorite toy duck.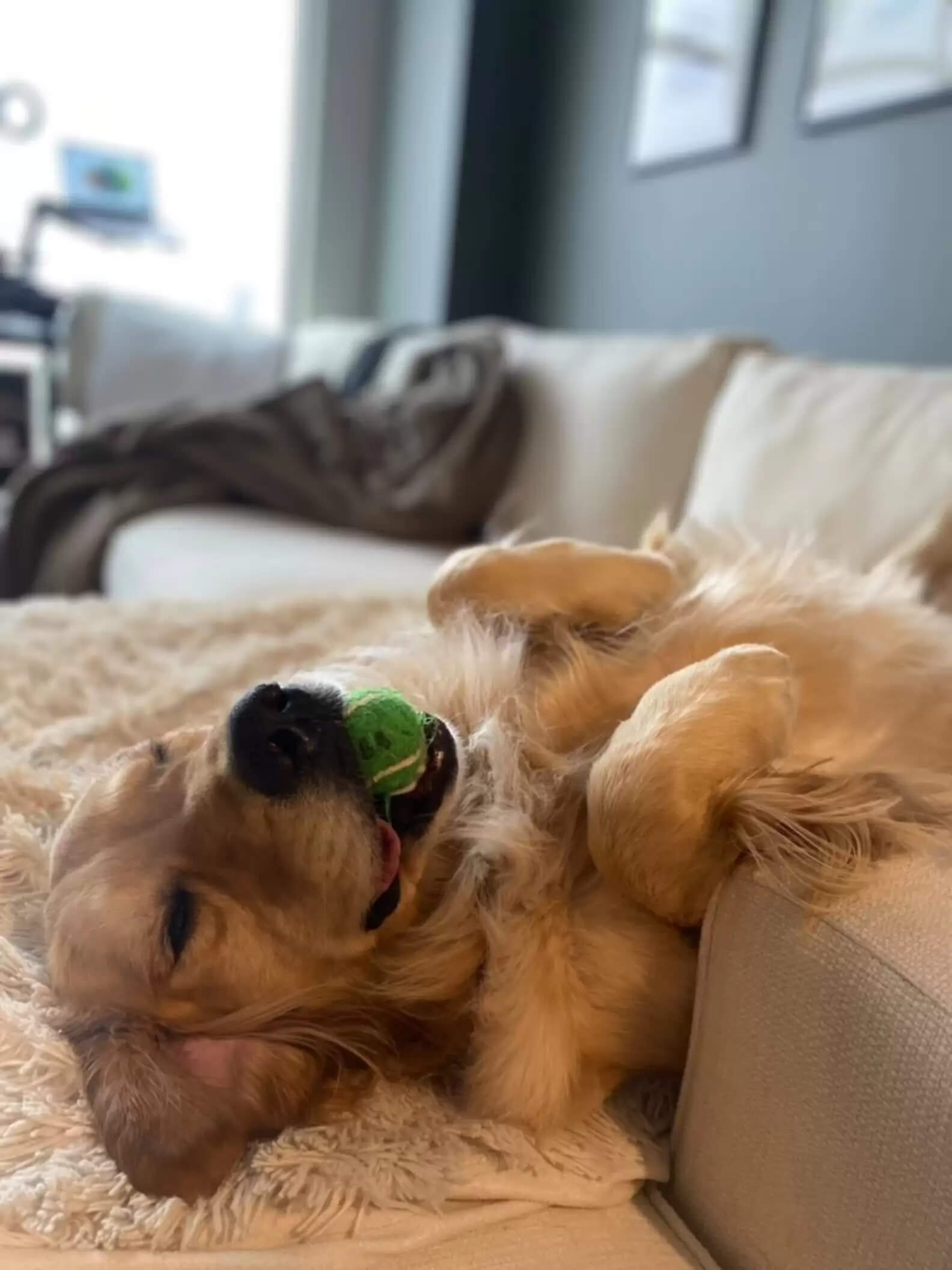 Hartman also adds finally: "[He] often falls asleep with a toy in his mouth." Although the window washer hasn't been back so far, Tofu is ready for him. The next time the washer arrives, he'll be greeted by a wagging tail and a toy.