To the younger people out there, if you're trying to win in life, this is what it looks like. Some days ago in Brazil, this big-hearted grandmother named Maria celebrated her 89th birthday, and the celebration was not what you would call normal. The way she celebrated her birthday was in a way which others would only dream of, because Maria had several furry friends.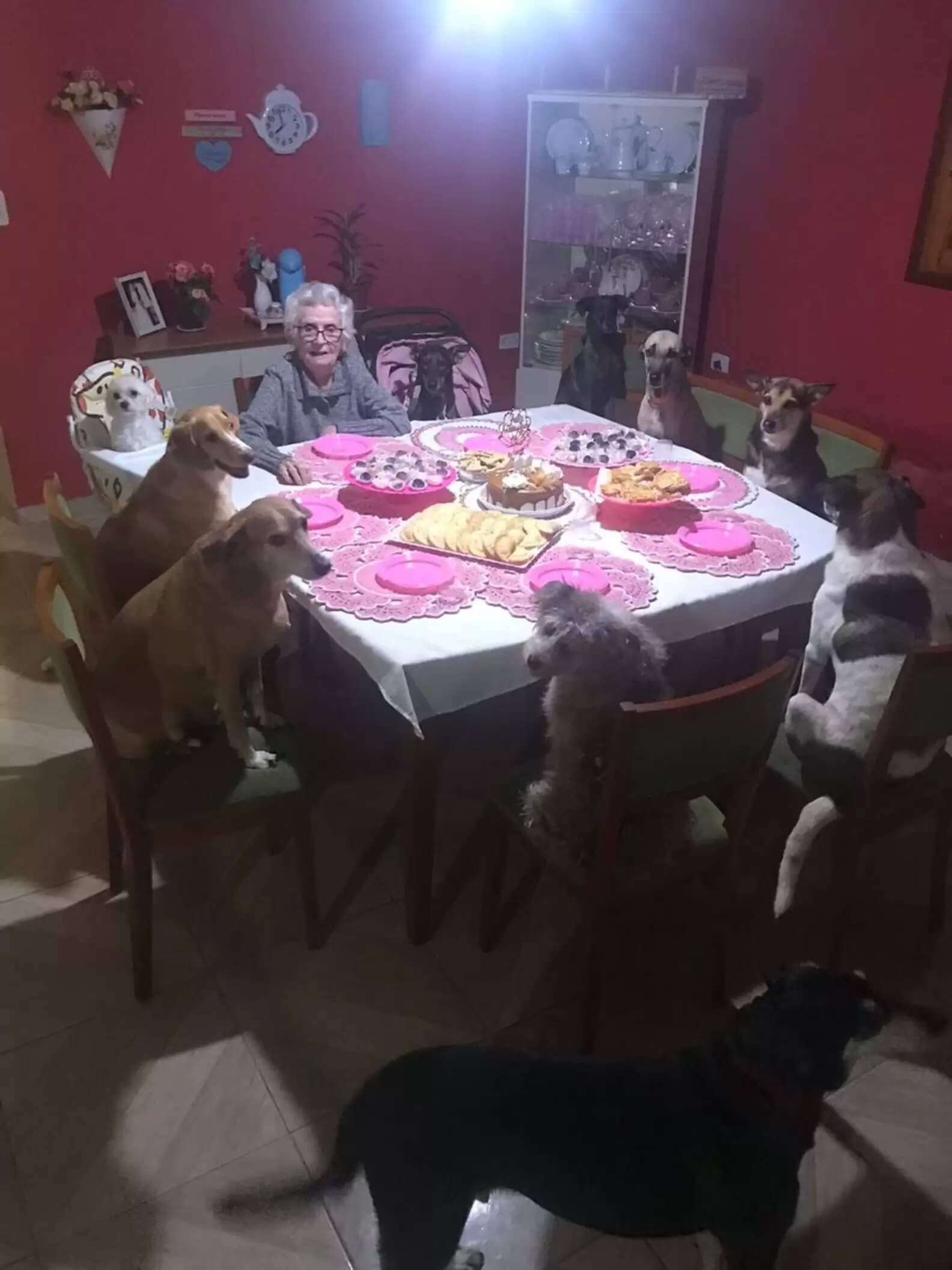 Maria's daughter, her family and a happy-go-lucky pack of the most adorable, 10 in total, live with Maria. Being the embodiment of love and kindness, Maria always makes sure that all the dogs get plenty to eat. In an interview, Maria's daughter, Vitoria Abencoada had this to say: "The house is very busy! She loves living with animals. She loves to cuddle with them."
So on Maria's birthday, it was only right that the pups throw their loving grandmother a party. The table was all set for the celebration, as Maria and the dogs alongside her were around the table, and the birthday song made it absolutely complete. Grandma Maria was nothing but radiant being surrounded with all the love from her pups, and it was picture perfect.
Abencoada also added: "The dogs loved participating in Grandma's party! Here, they are treated as part of the family. They participate in everything." As with any party, there was delicious food fit for both humans and all the pups.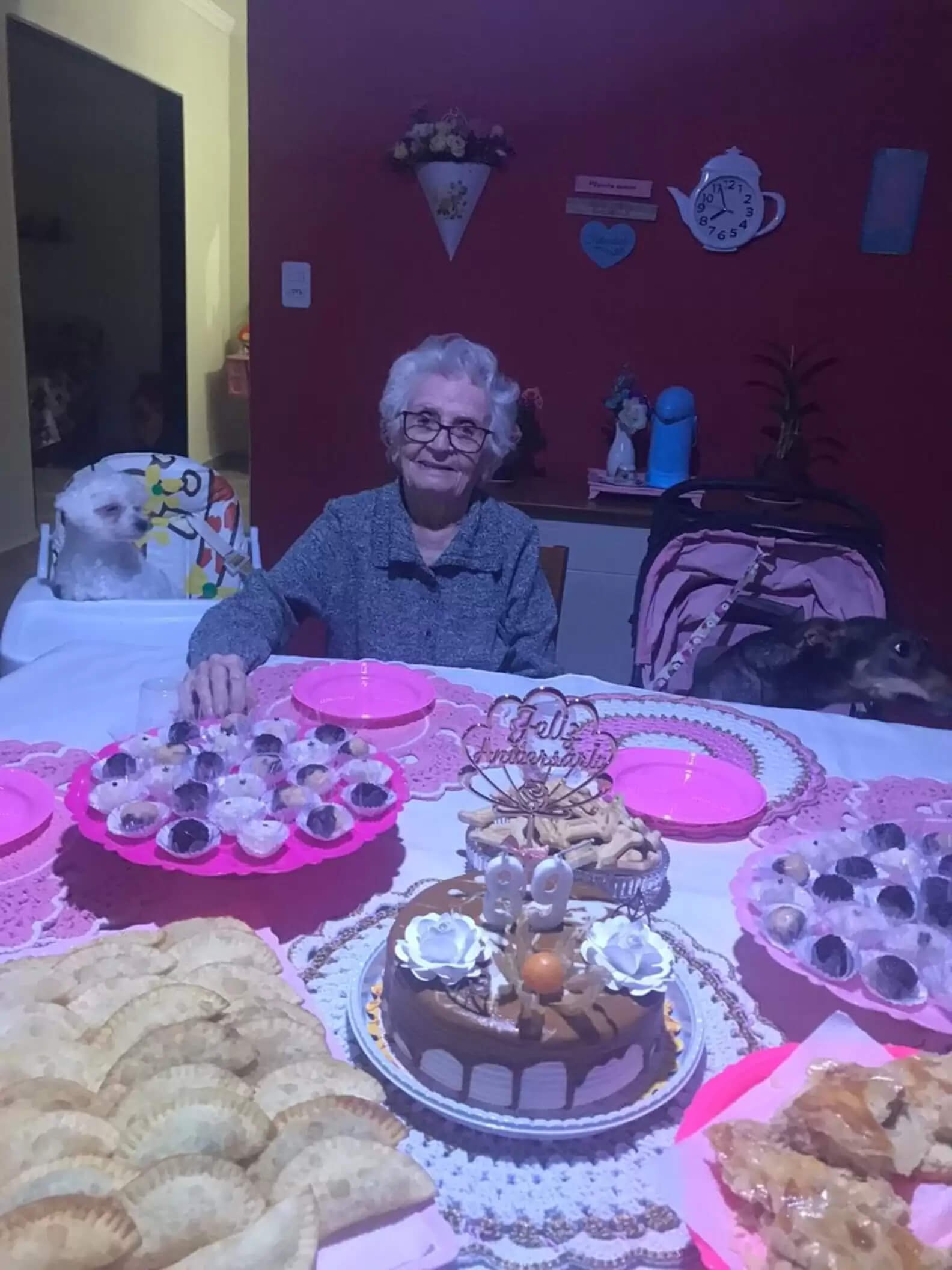 Living nearly 9 decades on this Earth, Grandma Maria would most probably have enjoyed a fair share of celebrations, probably too many to count and remember. Because of the love she has for animal, and the love they have for her, even after 89 years, things just keep better for Grandma Maria.