Being one of the most admired hero, Sean Connery aka the original James bond has passed away at the age of 90.
Thomas Sean Connery was born on 25th August, 1930 to a working class family in Edinburgh.
When he was young, he wasn't much interested in acting. At age 16, Sean joined the Royal Navy where he served for three years. Due to a stomach ulcer, he had to resign from the post. During this time, he got his famous tattoo 'Scotland Forever'.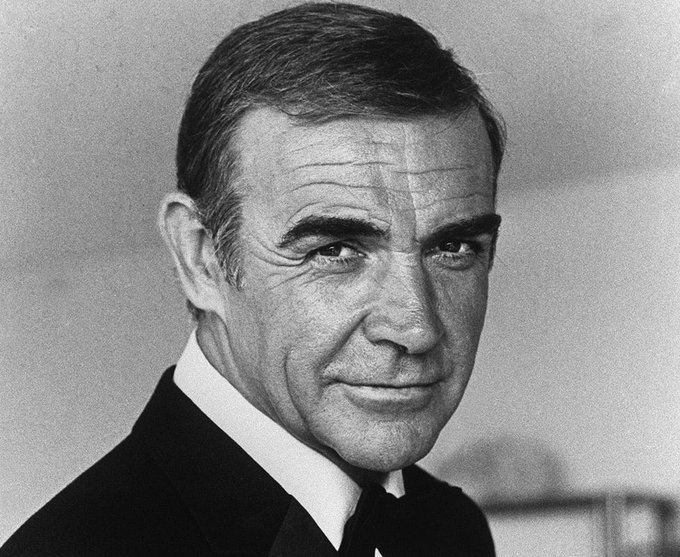 He did numerous jobs afterwards. Lifeguard, bricklayer, and coffin polisher are few among them. Meanwhile, he participated in bodybuilding competitions and he once ran for Mr. Universe in his time.
While doing his job, Sean had a chance to get another job at the King's Theater as a stagehand. He took minor roles and made his way up starting from there. By 1957, Sean acted in Terence Young's unpopular movie and this is the person who made the world famous James Bond movies in later years.
In 1962, James Bond movie changed Sean's whole life. 007 became an icon. Sean first appeared as a secret British agent in Dr.No. Taking a break after that, in 1989, Sean appeared for the last time in 'Never Say Never' again as the agent 007. And it's no doubt that movie fans take Sean as the real James Bond.
Sean acted not only in James Bond. In 1975, he was in The Man Who Would Be King with Michael Caine, The Rock, Indiana Jones and the Last Crusade and The Hunt for Red October.
In 1989, People's Magazine named Sean as the 'Sexiest Man Alive'. In 2002, he was knighted by Queen Elizabeth II. In 2006, he received the American Film Institute's Lifetime Achievement Award and in the same year, Sean officially resigned from the film industry.