Meet Mert Akkok from Turkey. The man who turned his farm into an animal shelter. There are 23 dogs, 3 cats, a blind dog, 46 wounded gulls, geese a donkey, and 3 sheep are living safely.
Mert decided to move from city to village in order to open an animal shelter. According to the man he is searching for dogs in landfills, forests, and countryside.
In addition, volunteers help him with this work. He tries to find new families for the animals but most of them remain with him at the shelter.
He owns a small business of medical services. He is kind of a busy person and does this in his free time. On his farm, there are full-time workers.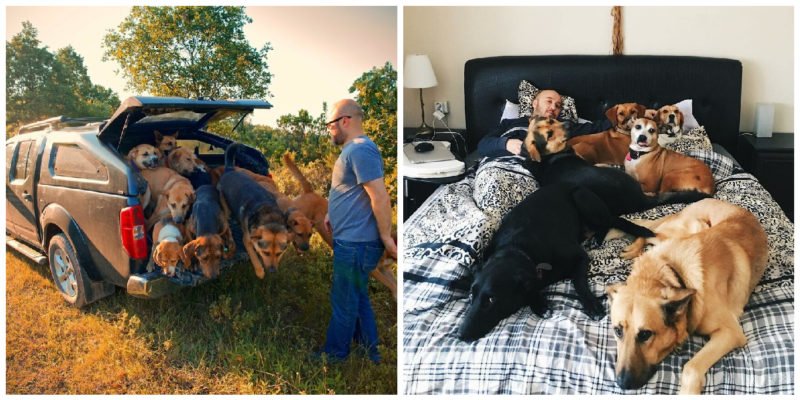 They take care of his animal friends and household. He doesn't ask for donations or help from anyone either.
He says that he is economically well-off and he can do it. He says "handle yourself and your expenses"!