It was another regular day to Officer J.N. Rowsey of North Carolina's Durham police department until she got a call that would change her life. But at the end of the day, there would be two lives that were changed for the better.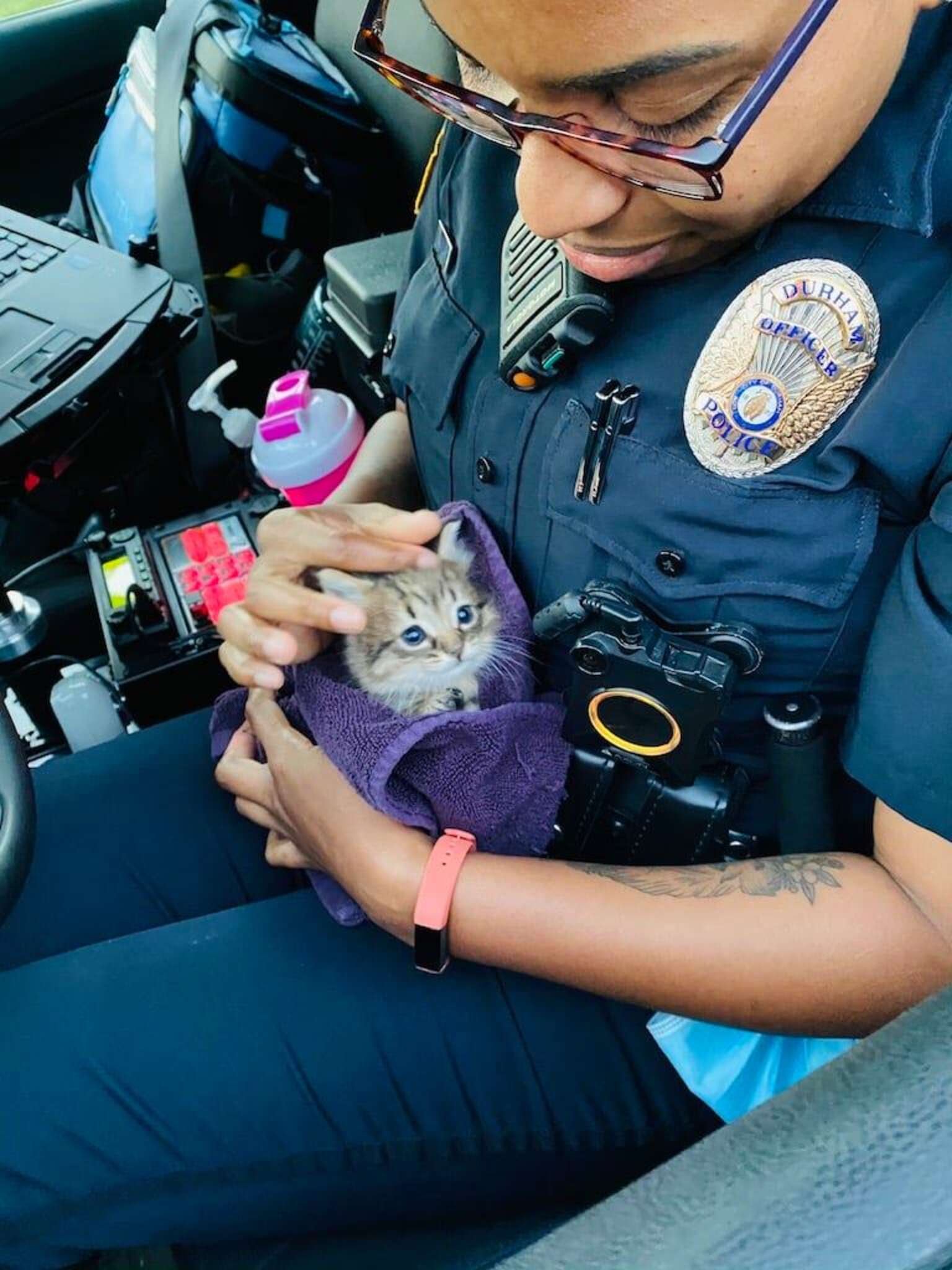 While on routine patrol through a neighborhood Rowsey and her partner spotted a tiny kitten who was alone. It was scared and in distress. The officers decided to stop and drop everything to lend the kitten helping hands. They tried to find the neighborhood in an attempt to find the owner or the kitten's mother. But there was no luck of finding them.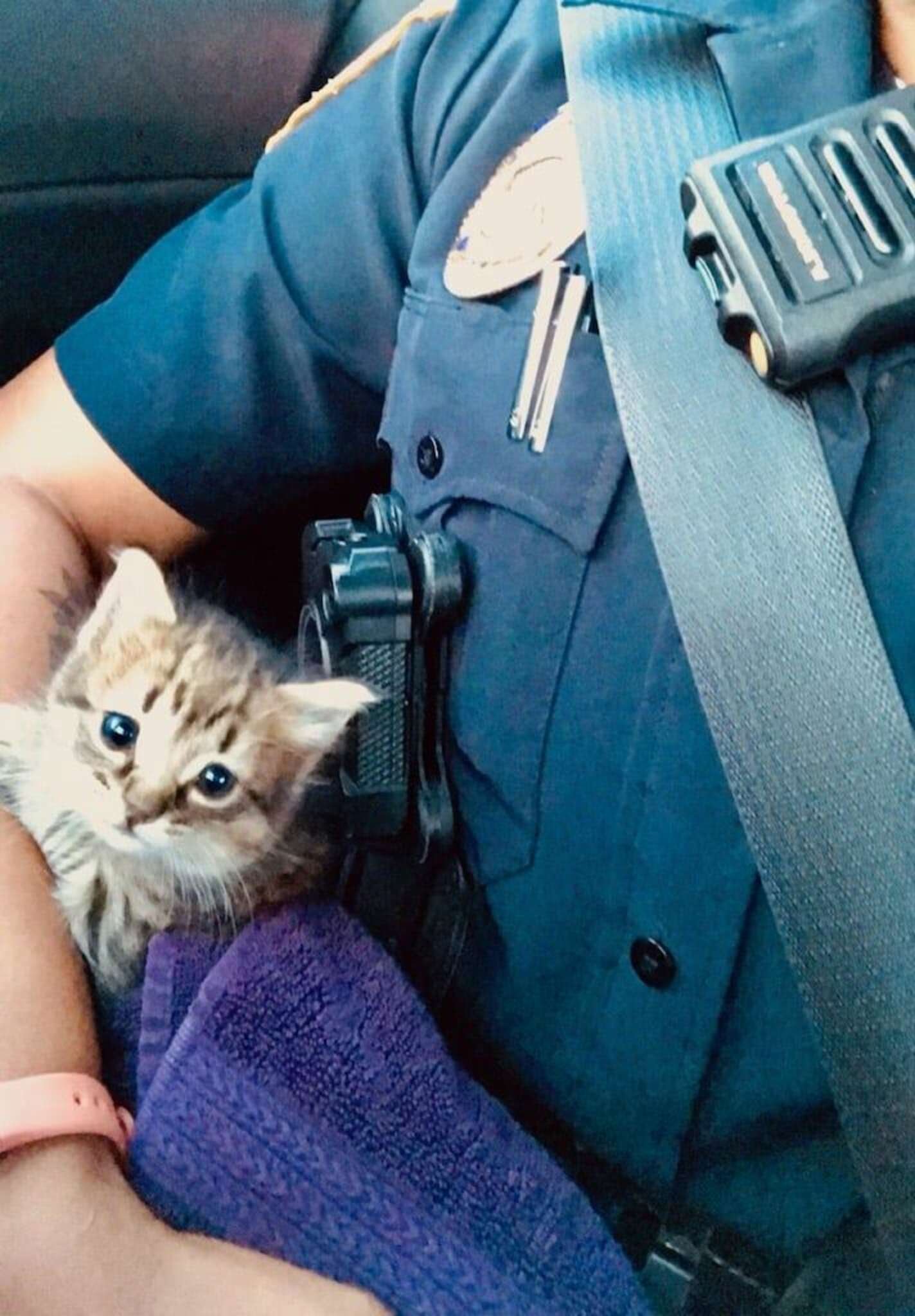 It was clear that the little stray had no owner or a place to live her own. But it didn't take long for that to change! After a little while in Officer Rowsey's kind presence, the kitten chose her as her new mom. Rowsey by the way couldn't help but accept it. Rowsey now had the world's cutest new sidekick.
It began as a usual routine stop to help an animal in distress and it ended up with the start of a new friendship that will last for their lifetime.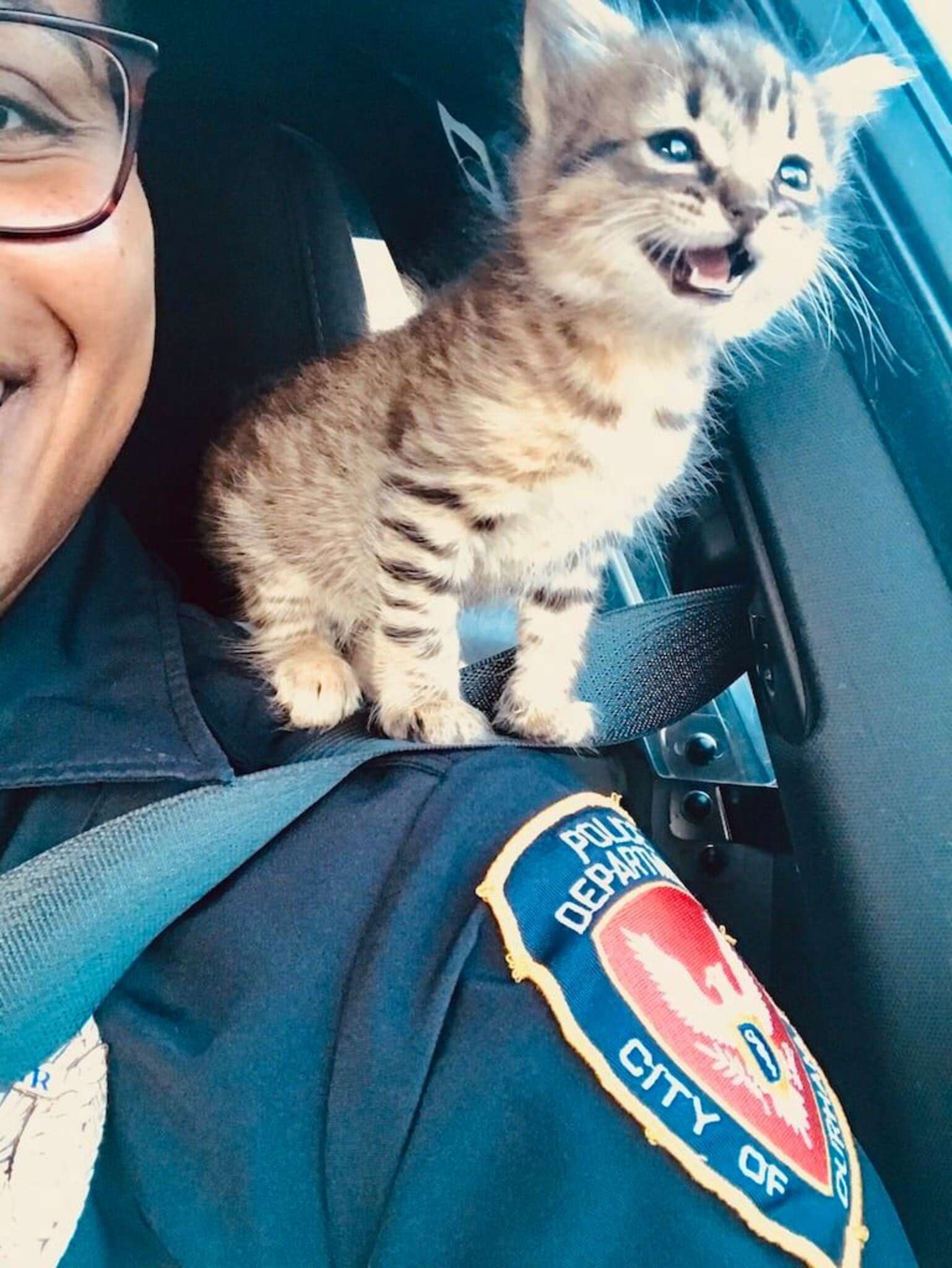 The lucky kitten found her new home with the officer, and she was very happy about her new life with officer Rowsey.