Donna Lochmann was not planning to pick up other stray dogs when she got in her jeep on that fine morning. As an experienced rescuer she is usually prepared for an unexpected rescue, but this time, she was going to an emergency call with her coworker Natalie Thompson. As she just stared out from the window Thompson noticed that someone small and brown was hanging out on the side street.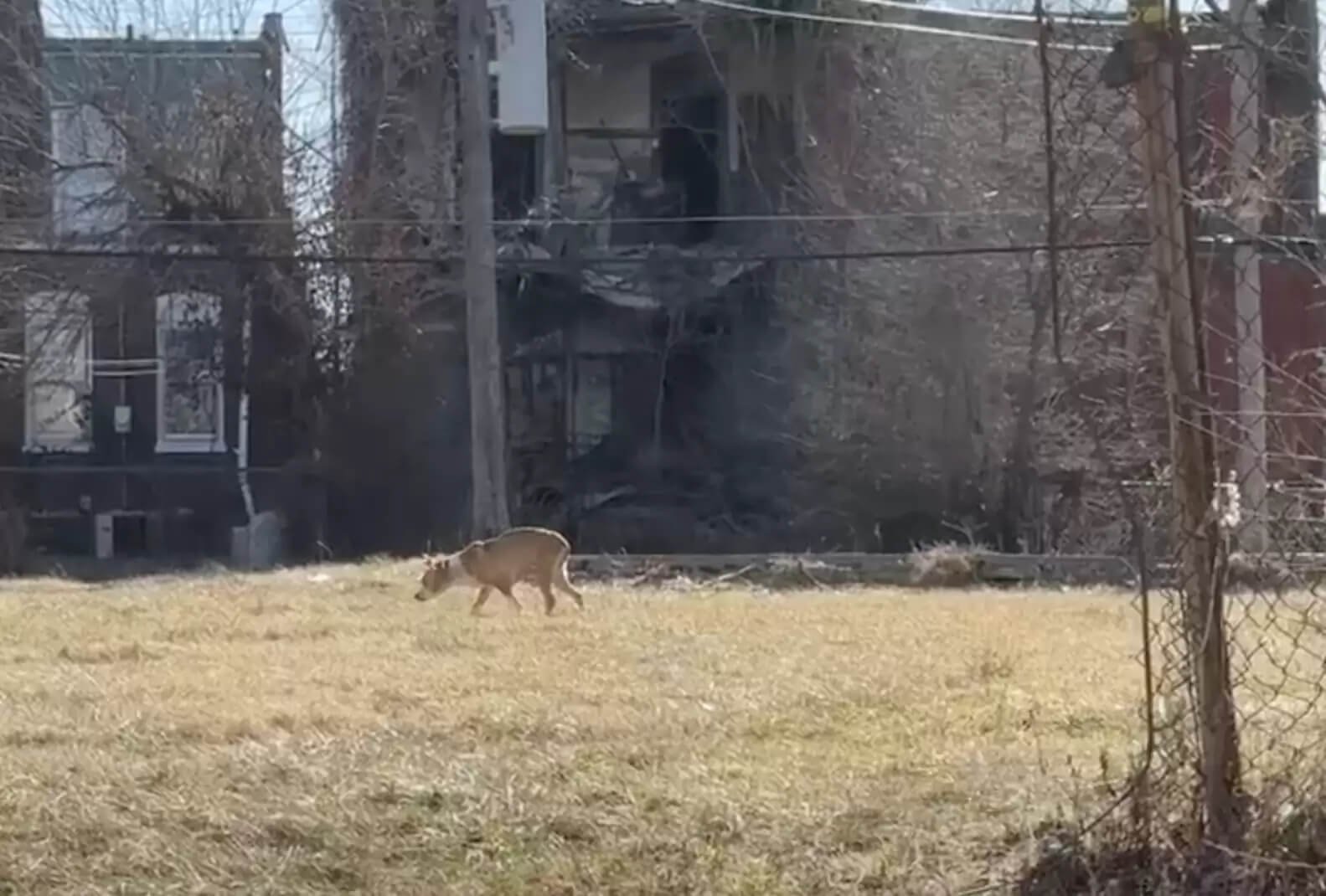 It was a stray dog. Lochmann, the chief lifesaving officer of the Stray Rescue of St. Louis didn't want to leave the dog alone. But she knew that it will take some time and they already had a dog with a medical emergency waiting for them. So they had to pick up the first dog and check on the little dog after.
After their first mission, they went back down the street where they could see the dog earlier. But they didn't see her anywhere. Then they noticed her in an alleyway. Lochmann was watching the dog walking down the side of the alley. The rescuer tried to follow her, but quickly lost sight of the dog. The alleyway ended with a multi-floor building and a small field next to it.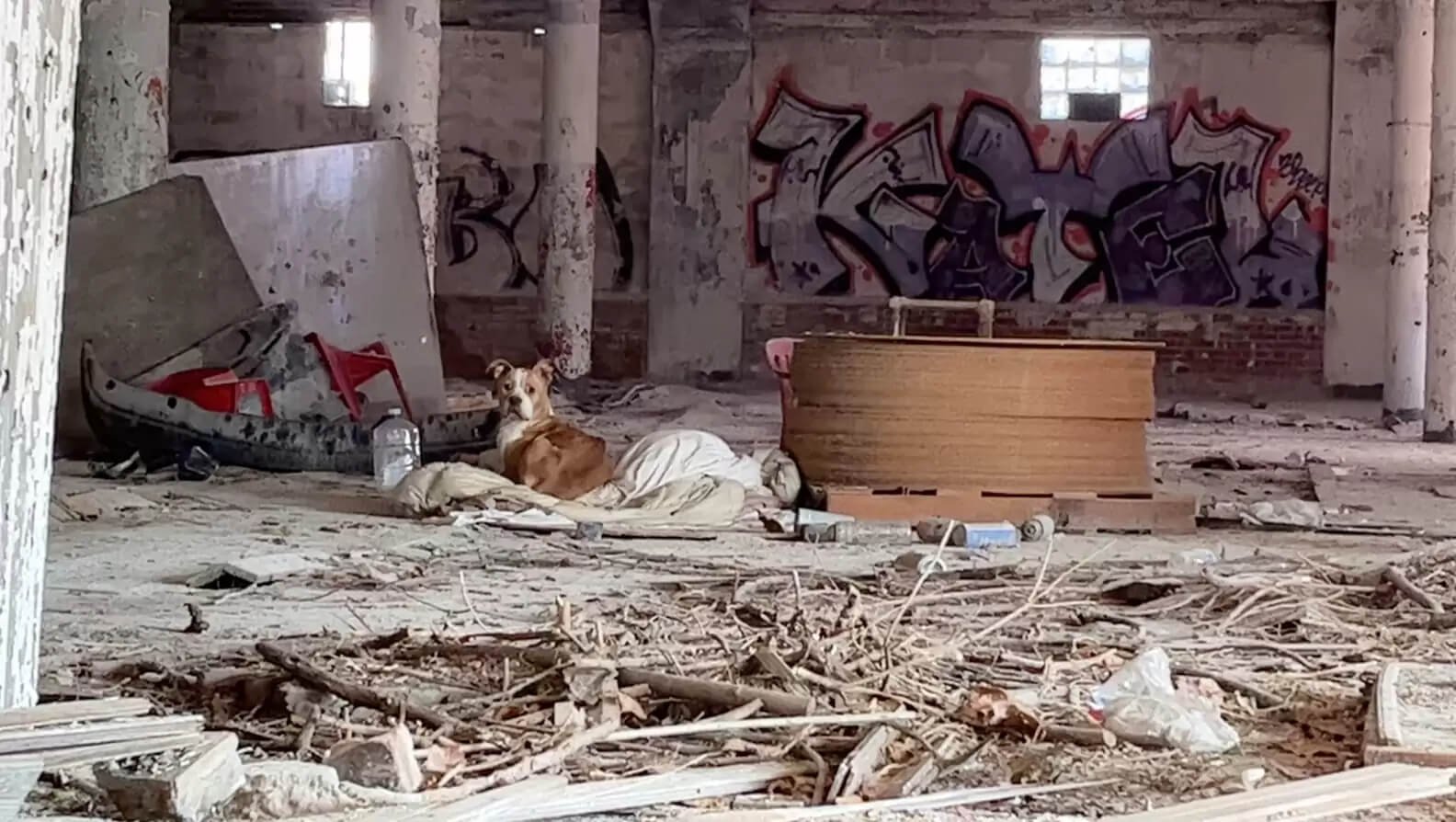 Lochmann assumed that she went into the building, so she entered. In the corner of the first floor, she found a dilapidated staircase which goes to the next floor above. There was not a lot on that floor but she saw the dog among the blankets.
Lochmann was making eye contact with the dog while she was reaching for her rescue tool called a slip lead. But she immediately realized that she don't have it and had to go back to the jeep to bring it.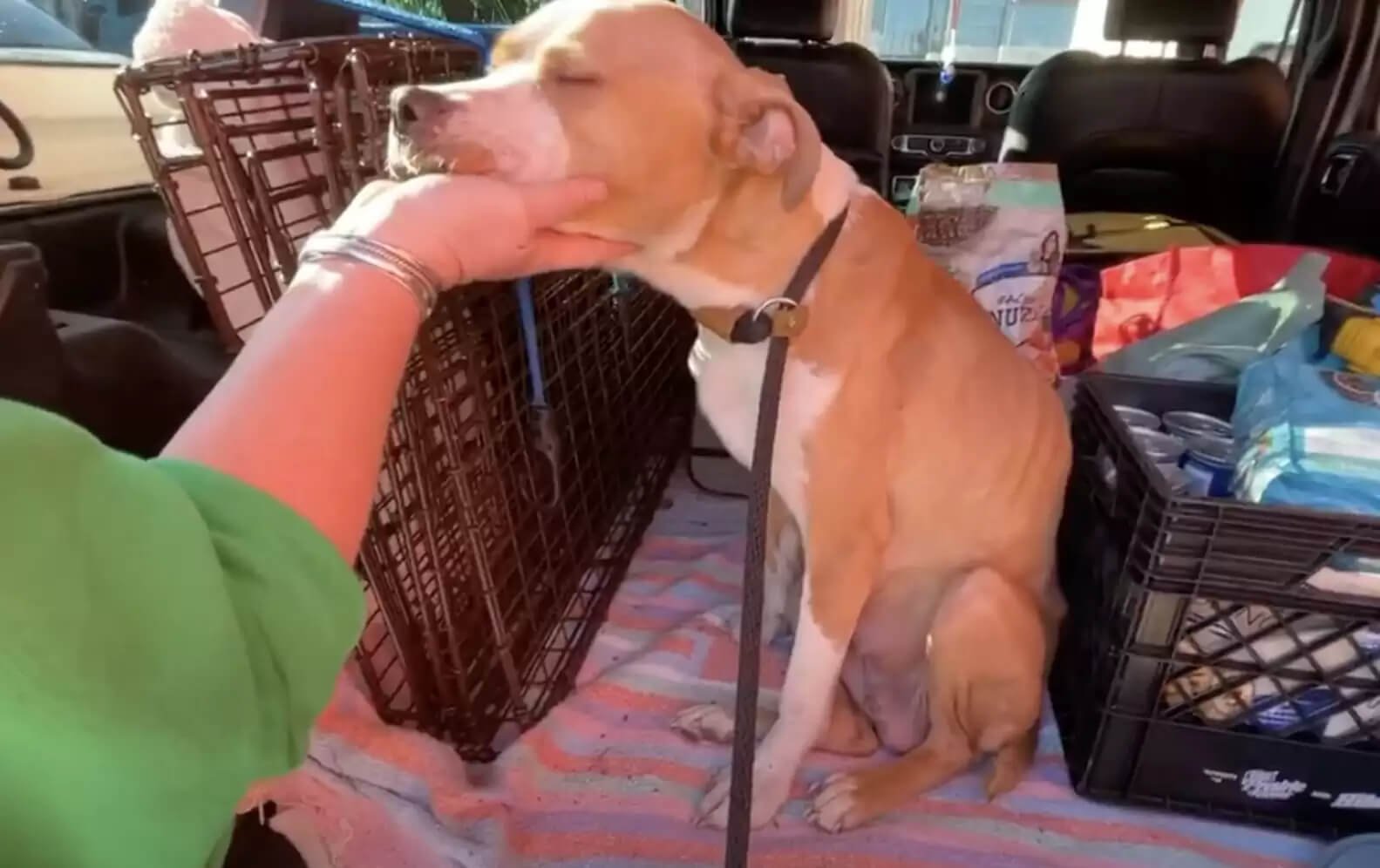 When she came back with the slip lead, the do was nowhere to be found. Again she had to search for the dog, and eventually, she found her sitting in an open field alone.
Then she carefully reached the dog by tossing some Vienna sausages close to her. She got the attention with the treats. She followed the trial of Vienna sausages and finally came up to her.
Some dogs are afraid to get into the jeep but she let her lift her in. that gave Lochmann an idea that she is ready to go.
Lochmann bought her and named her Dodie. Dodie let the vet check her without any objections. She was healthy and sweet. But as she was underweight the vet team put her on a meal plan to help her. Then they helped her to find a foster home.
Dodie is now living her best life in foster care and waiting for the perfect family to live in forever. Her friends at Stray Rescue miss her but they are finally so happy that she got a more comfortable life than what it used to be.