It was the Christmas season and was very cold outside. Emmy, a pit bull mix found herself outside and alone. She was abandoned by her family and without anyone; the senior pup had nothing to do. The scared pitty curl up in a ball to get warmth and hoped that someone will be there to help her.
Fortunately, rescuers spotted Emmy when she was covered in a thin layer of snow on her fur.
Her rescuer Lauren Boesen, a board member for P.O.E.T Animal Rescue said that she had been outside for a day and a half in the freezing cold. She explains that it was like two degrees of Fahrenheit out with 30 mph winds.
Currently, Emmy is under the care of the P.O.E.T Animal Rescue but it was not just a single person's effort. It was consisting of multiple agencies which came to pick her up from the snowy spot outside where she was. They bought her to a vet who could give her special medical needs.
Firstly, the Friends of River Rouge Animal Shelter heard about Emmy and immediately posted on social media, and then the director of The PAWS Clinic saw the post and offered transport for the pup to a vet. She then brought Emmy to the Pet Care Clinic Lincoln Park where the vet team gave her a full examination.
She was in danger and everyone thought that she was not going to make it. She was underweight, covered in fleas and even had pressure sores on both her elbows and knees. The team decided her age was around 8 or 9 years old.
Bosen said that she was likely kept in a cage for a very long period and it seems like her past was not that nice.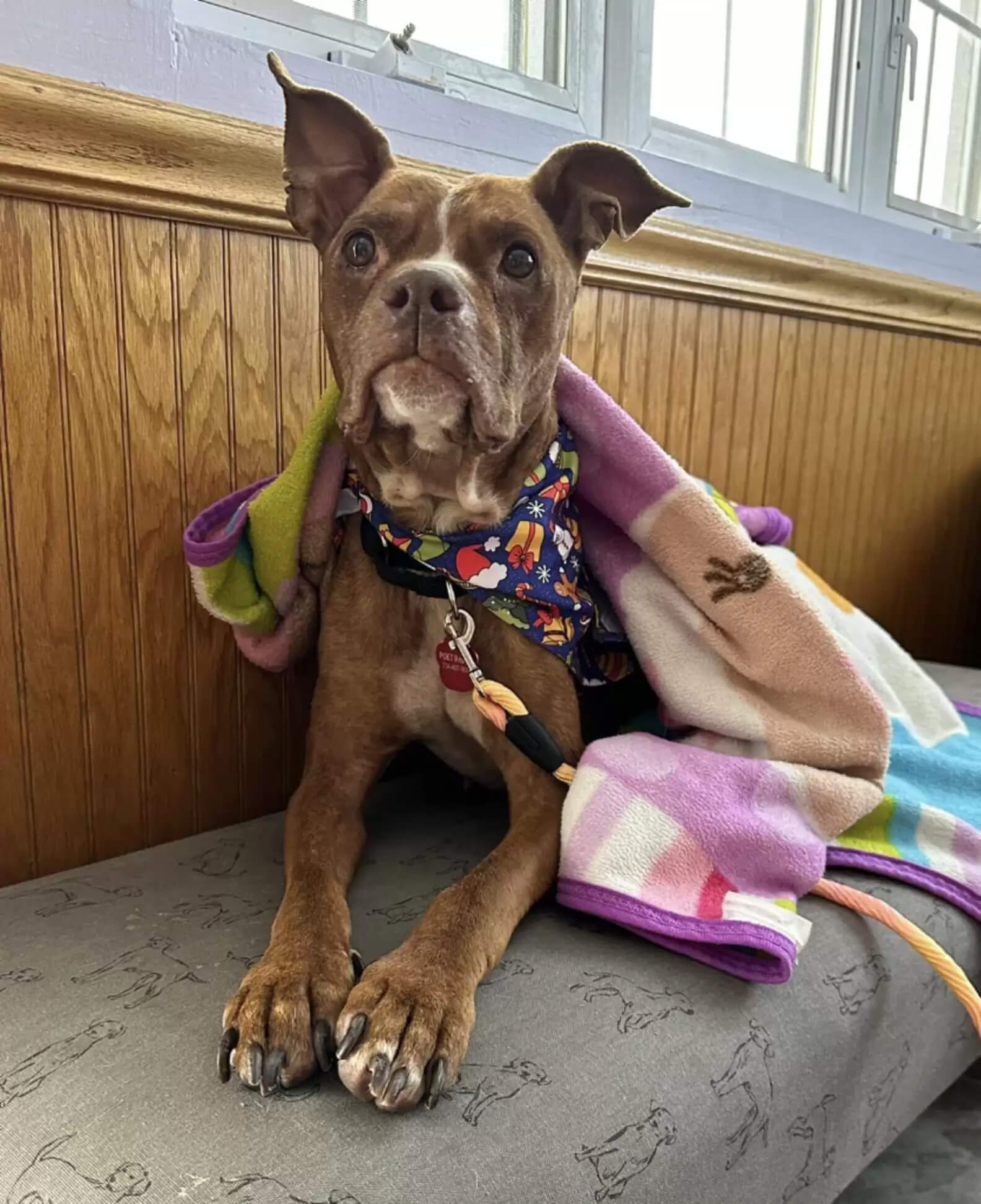 After having a closer look at her they decided to put her in an emergency vet clinic immediately. That's when P.O.E.T Animal Rescue stepped in for her. It was just after a few hours she has been rescued off a snowy street. Their goal was to get her body temperature up as she was still freezing cold and tend to her wounds. The team immediately fell in love with the sweet dog.
Within the next day, she was stable and was ready to go to a foster home. Bosen was shocked to see Emmy blossoming herself after being rescued within 24 hours. When they stopped at P.O.E.T Animal Rescue before heading to the foster home, she even managed to climb onto the sofa.
Then, Bosen realized that she was ready for a loving home and an experienced foster family was there waiting for her with their arms open. Even the foster home is temporary; Emmy is already receiving the love she deserves as a pet. Within the next two days, the pup could be seen under the Christmas tree of a lovely family, with her dog siblings wearing matching holiday outfits.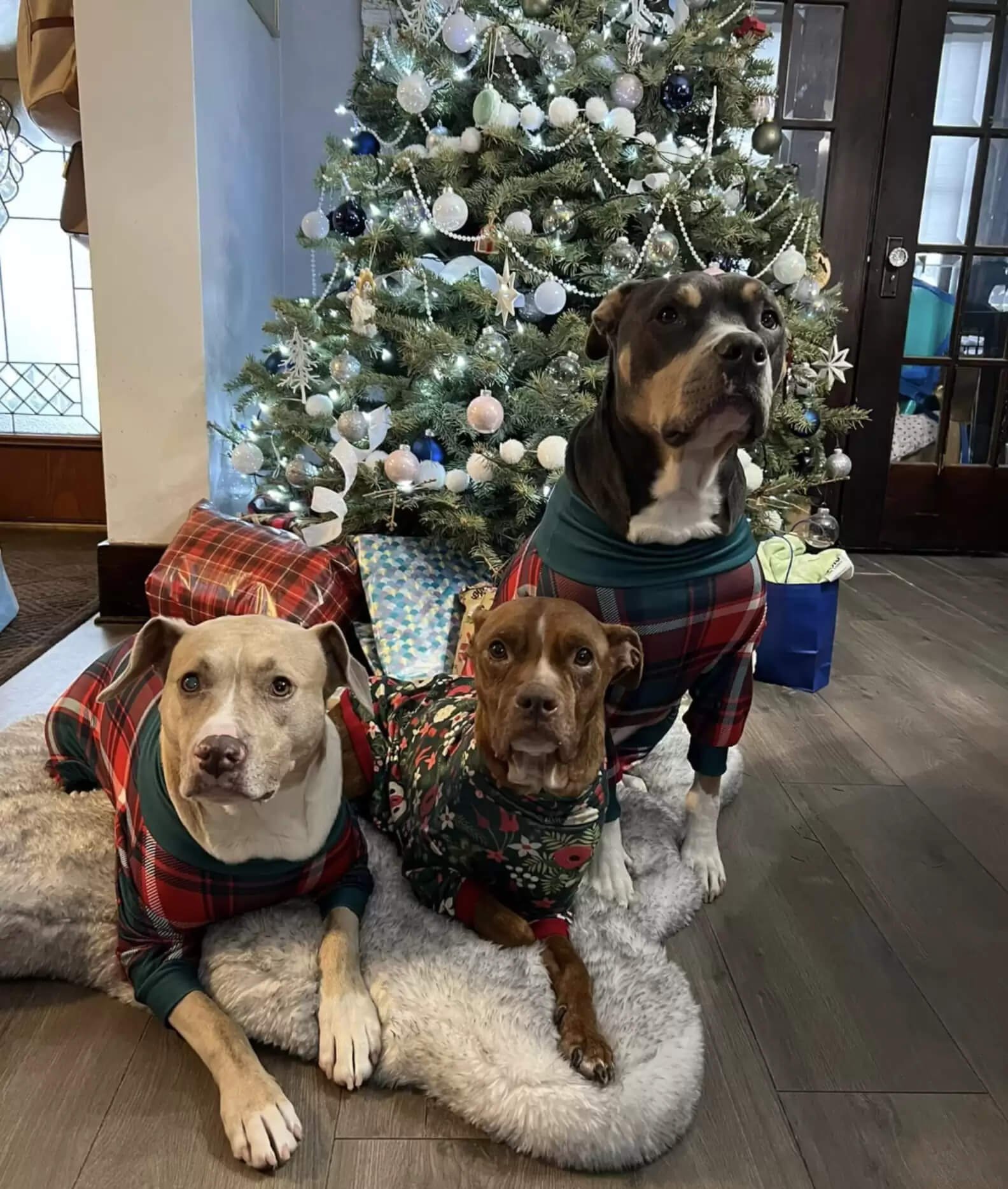 In a few weeks, she will be available for foster again and hopefully, it will be her forever home.