A little, feathered resident residing in a tree on campus at Trident Technical College in South Carolina didn't appear to be unaware of the arrivals and departures of teaching members and students.
That may be the reason he appeared to know exactly where to go for assistance when he lately encountered difficulty.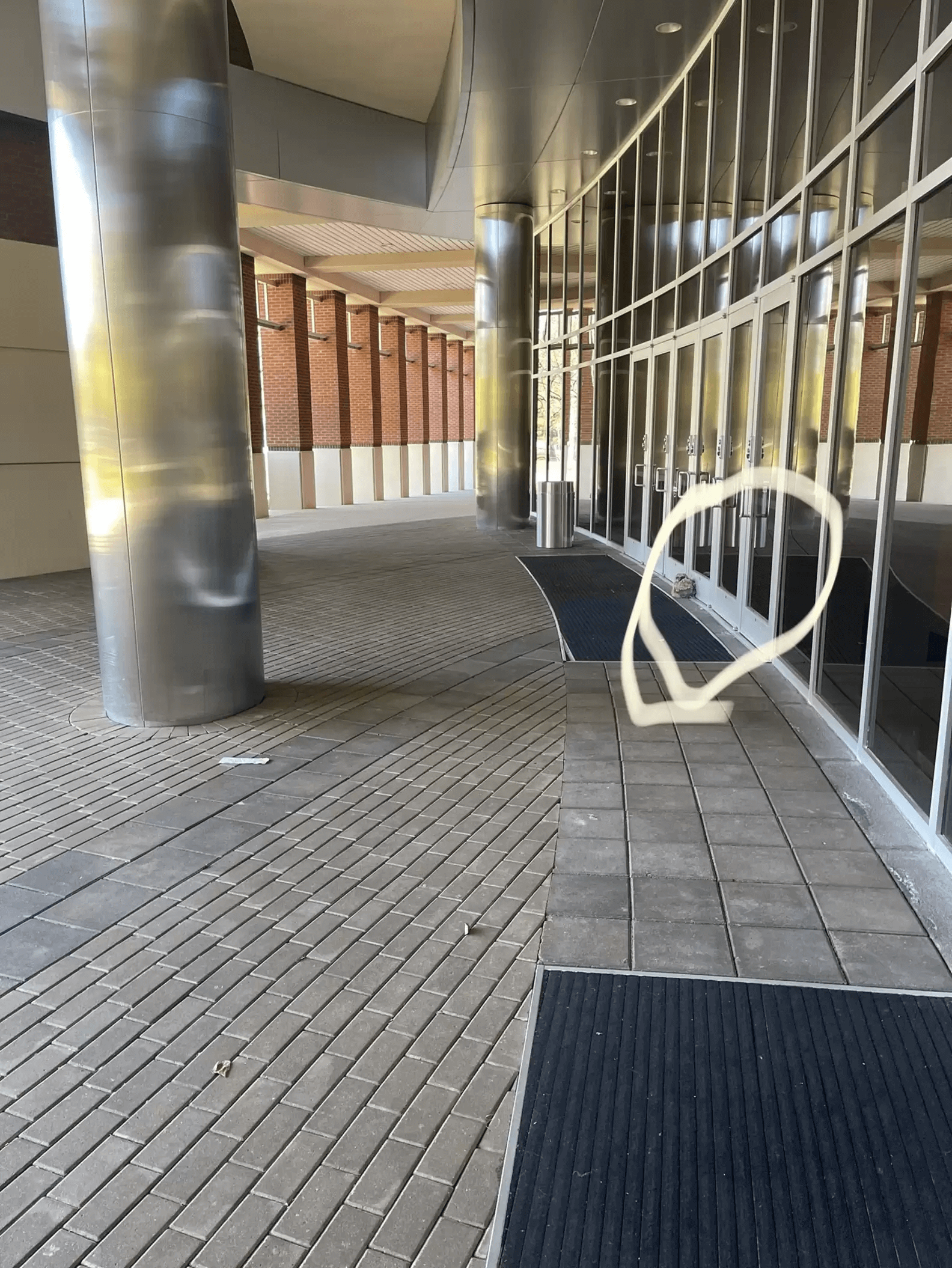 Staff members at the school suddenly noticed they were being monitored as they went about their daily activities late last month. They observed a pair of big eyes staring in at them from just outside a building's entrance.
It was a kind of concentrated look.
It turned out that the eyes belonged to a young owl.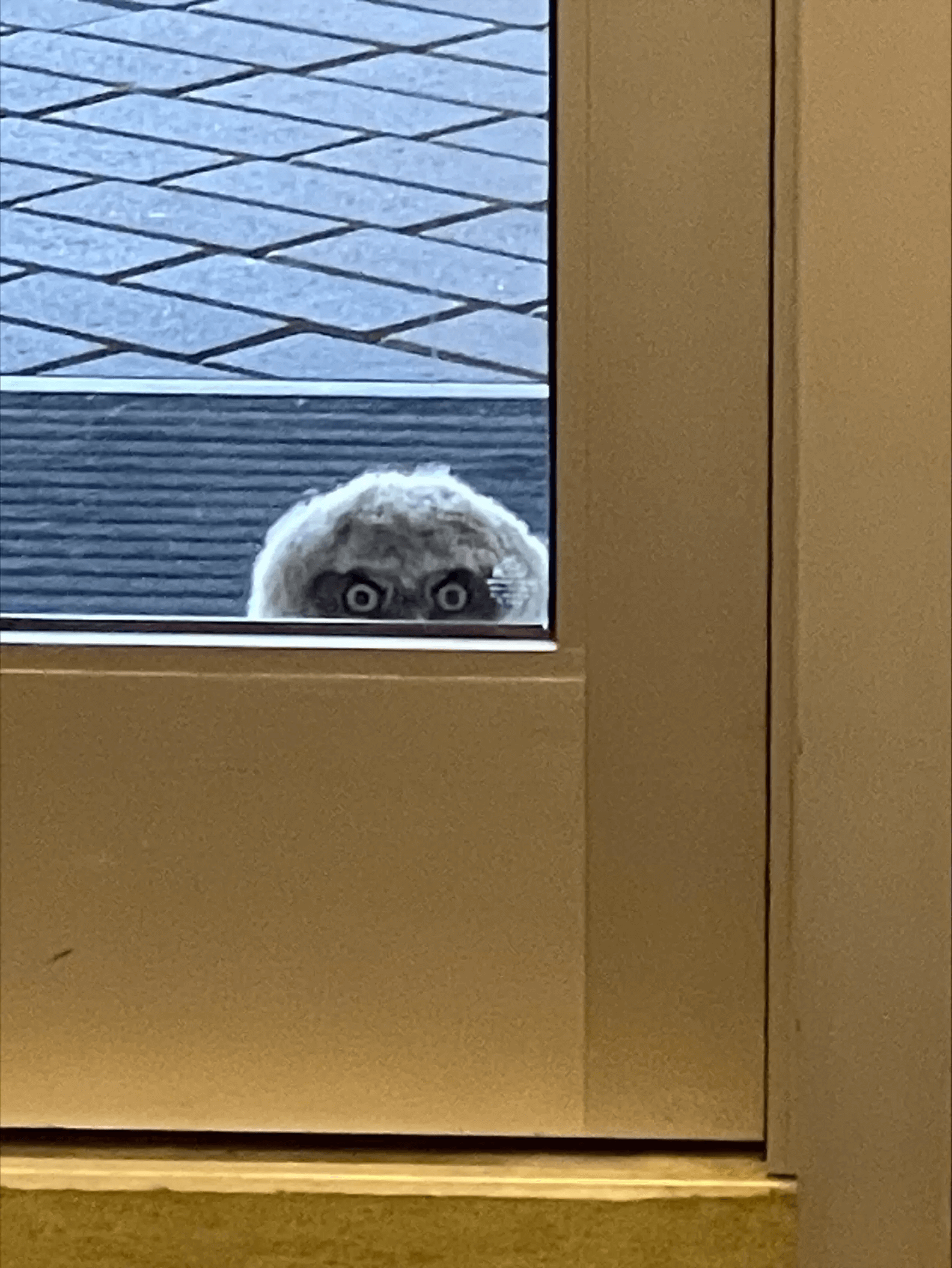 Staff members quickly came to the conclusion that the young bird was in a precarious situation.
In an interview, a representative at Trident Technical College said, "He fell out of his nest." The owl had reportedly gone to plead for help since he was unable to get back up to the nest on his own.
Thankfully, a staff member was able to find the lost owl and bring him back, wrapping him in a jacket.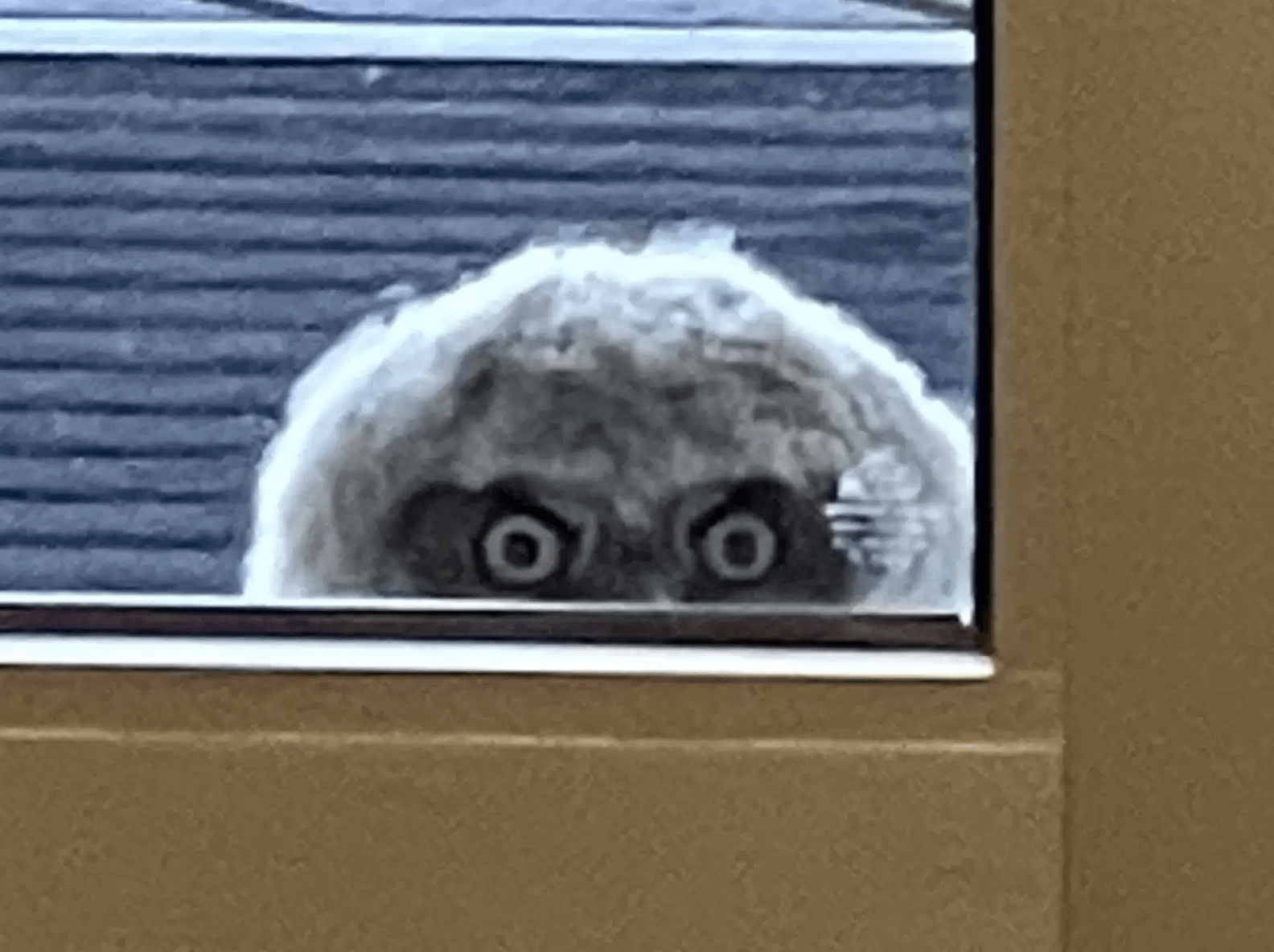 He was then brought to the Center for Birds of Prey's wildlife specialists. He would go quickly though.
The owl was examined and found to be in good health, so it was agreed that he should be put back where he had landed.
And soon everything was in order.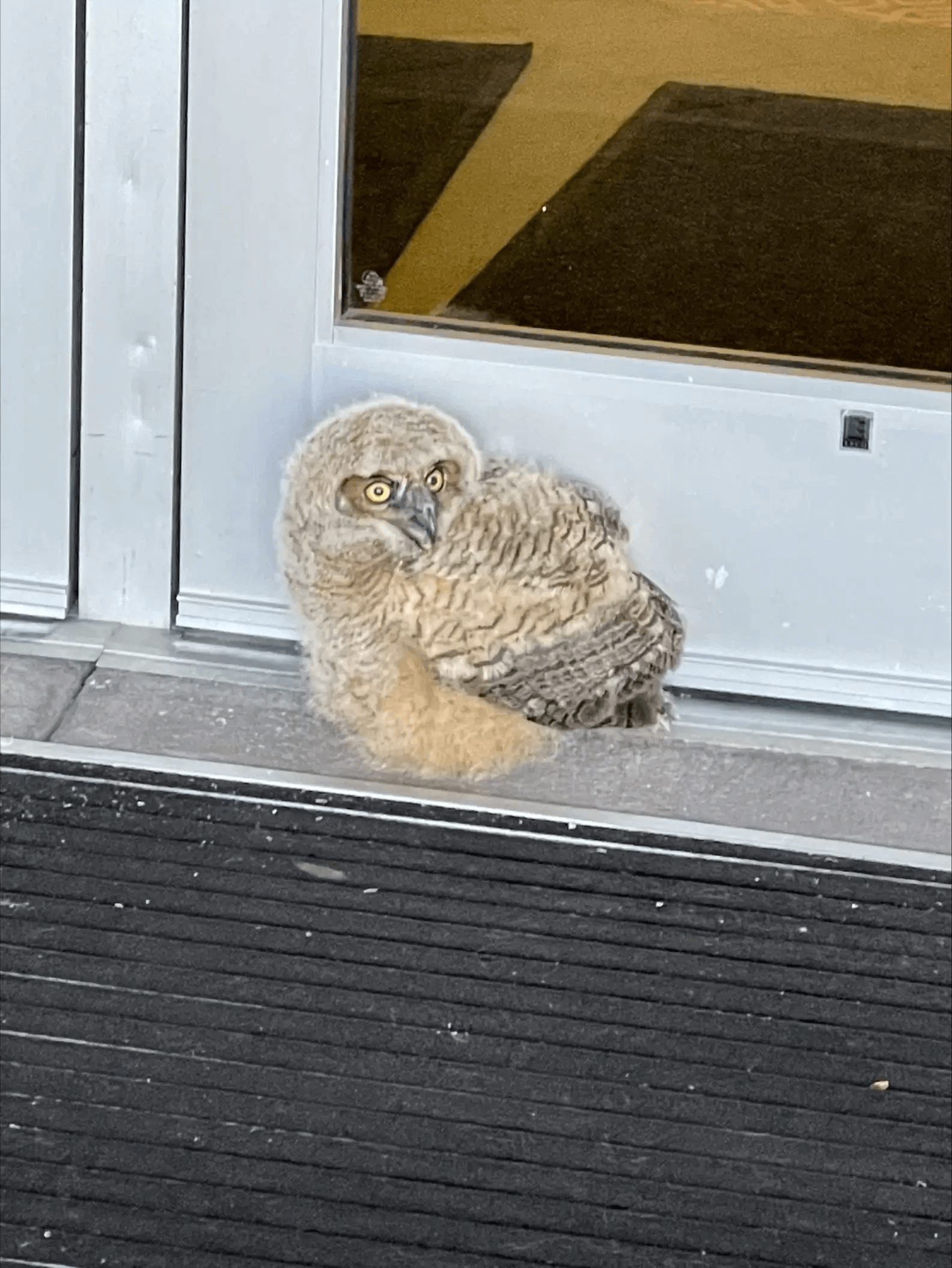 The representative for the institution continues, "He was brought back to school to be with his family. The first week, volunteers watched after him to make sure everything was well.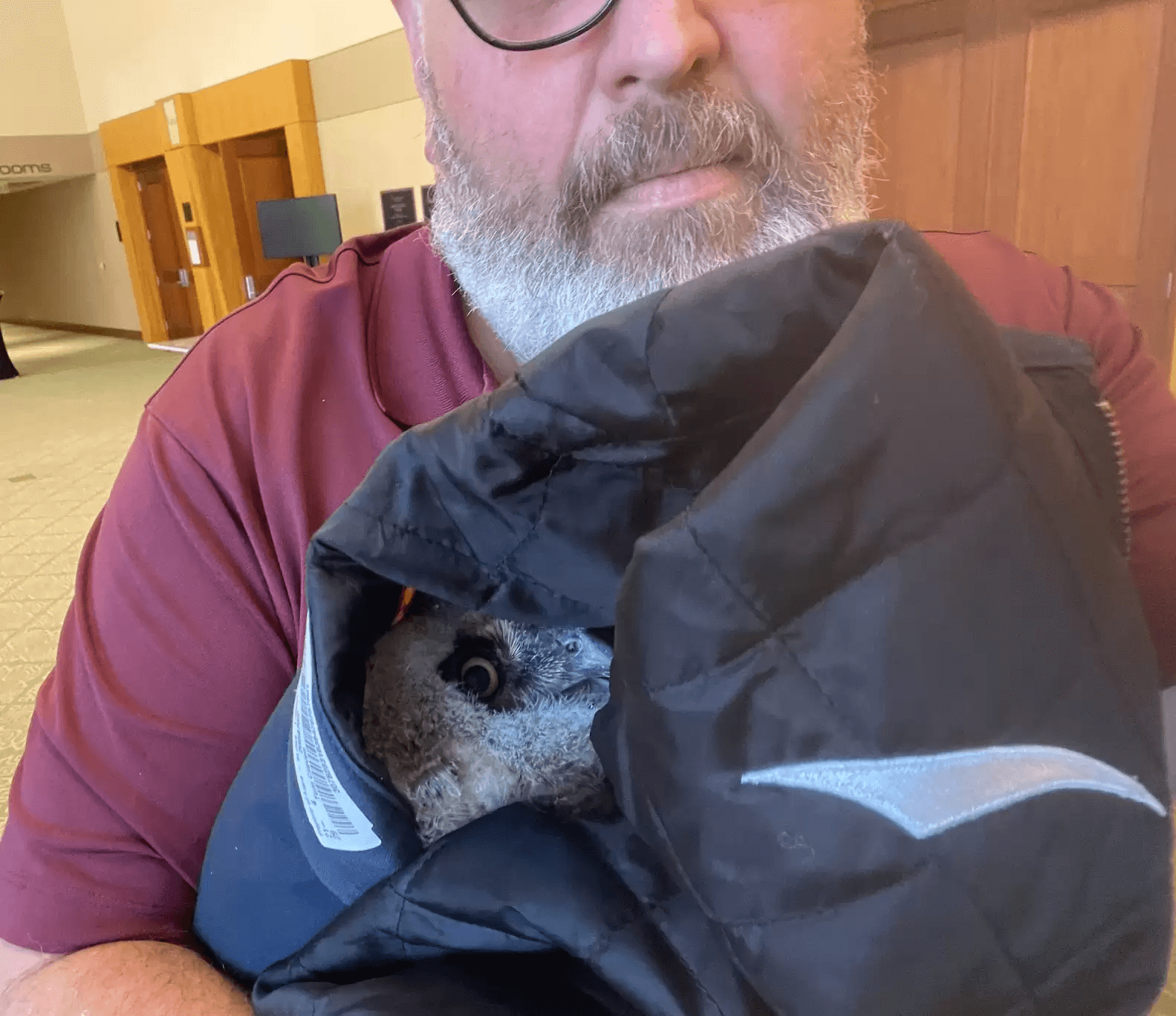 Watch this video to see the owl investigate the area around his nest after entering it a little too early.
For others, the welfare of a single little bird may not seem important, but this owl's rescue and successful return to the wild have won the hearts of both students and teachers at the college:
The spokeswoman declared that "the owlet has captured the hearts of everyone on campus."