On a fine sunny day, the former handler of a retired police dog came to pay her a surprise visit, and the dog couldn't stop crying after seeing her former handler. This heartwarming reunion was caught on camera and hearts were melted throughout the internet.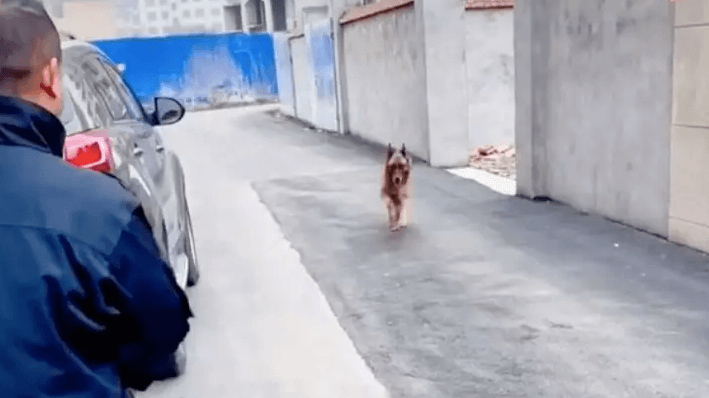 At security checkpoints in Xichuan County, China, 8-year-old German Shepherd Wangwang worked as a sniffer dog. However, in June 2019, the loyal dog had to retire, and as such, Wangwang and her handler had to go their separate ways. After retirement, Wangwang was adopted by a loving and caring family, while her handler was still working as a patrol officer. In September of last year, Wangwang's handler was doing a routine patrol in the neighborhood where she lives, he decided to drop in and meet his furry four legged former partner.
The reunion was overwhelming for both man and dog, and in the footage you can see that Wangwang can't hold in her tears when she saw her partner, and the man she loves. The footage of the duo meeting was shared on Douyin, the Chinese version of TikTok, by the Xichuan Police. This adorable footage shows the enthusiastic dog running towards her handler, with tears streaming down her eyes.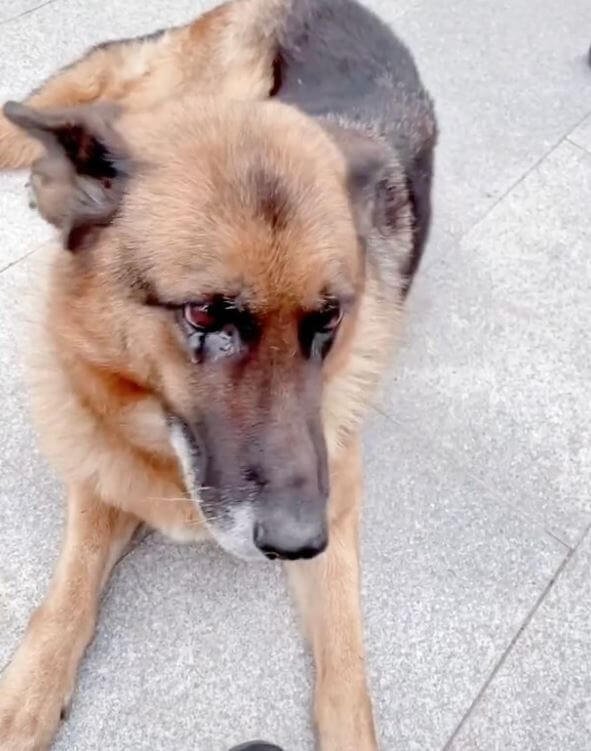 The post on Douyin reads as follows: "Wangwang's hair is turning white but she is well-fed, she is getting fat. It is always hard to bid farewell to your buddy." You can watch the heartwarming reunion via the link below:
Throughout the internet, this adorable moment won over so many hearts, and while one user commented saying: "Dogs are really loyal companions, please treat her well!", another went on to say, "You can tell how much Wangwang misses her handler. You can understand when the dog greets you belly up."