Rescuers found Lollie living in a shed, and when they found her, she was unbelievably skinny and severely dehydrated. Considering what she was hiding, she was extremely thinner than any dog should be. Momma Lollie had given birth to 8 healthy puppies.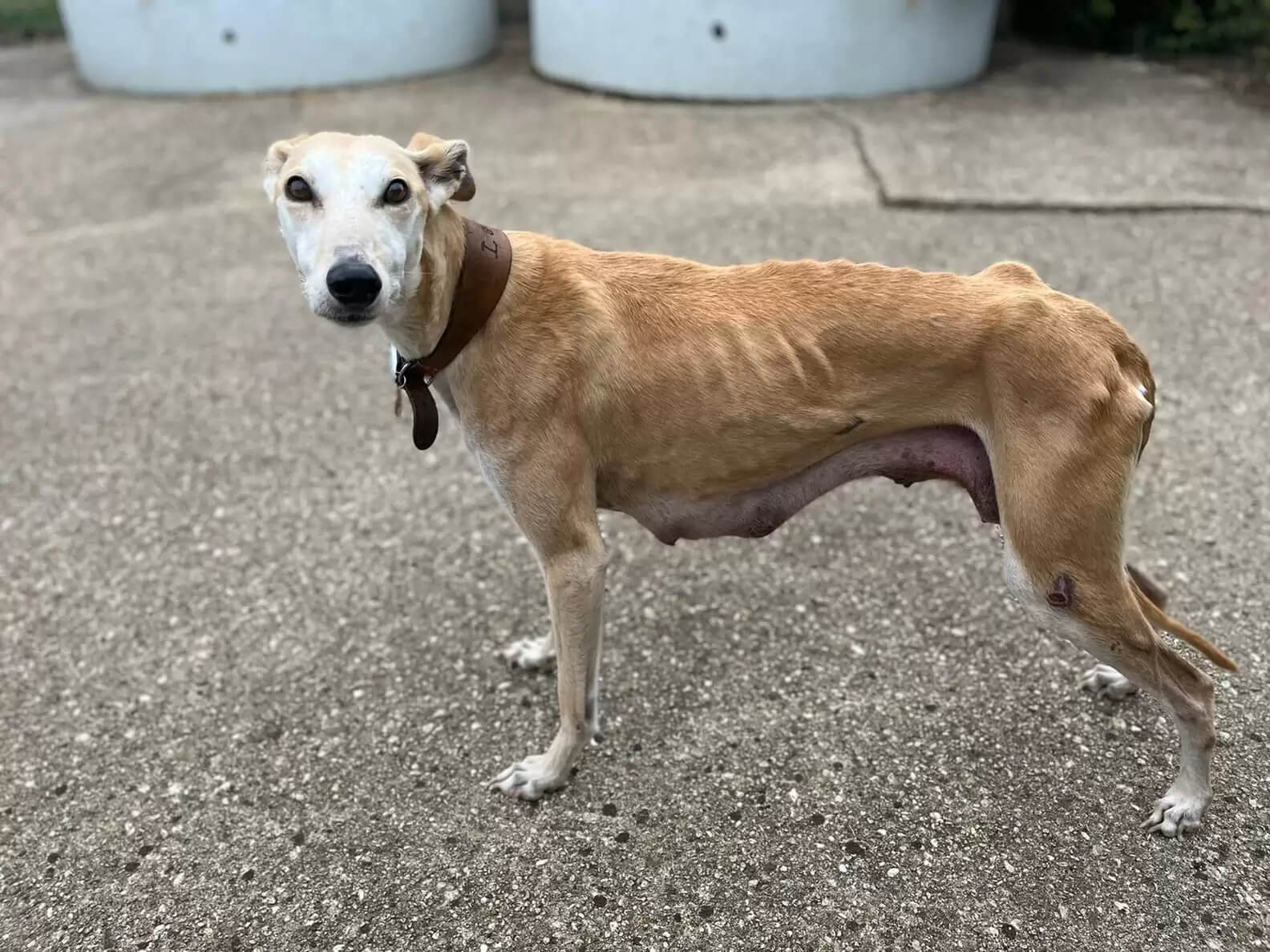 Lollie was in no condition in caring for her pups on her own. Rescuers from RSPCA Cotsworlds Dogs and Cats Home took in all the pups and their mom, and they immediately started working on getting them all healthy. When her pups were rescued and were finally safe, mama Lollie seemed to be utterly relieved. She started to visibly relax while she and her family were given everything they could need by the rescuers.
In a press release, a staff member at the RSPCA Cotswolds Dogs & Cats Home, Jane Ellis had this to say: "Despite her state, she did her very best to take care of her eight puppies and, thankfully, they're all now doing well. She can now rest easy and concentrate on getting better while we help with the busy and growing puppies." Ultimately, the pups were name Jerry, Chupa, Whippy, Zap, Ben, Calippo, Rocket and Vimto.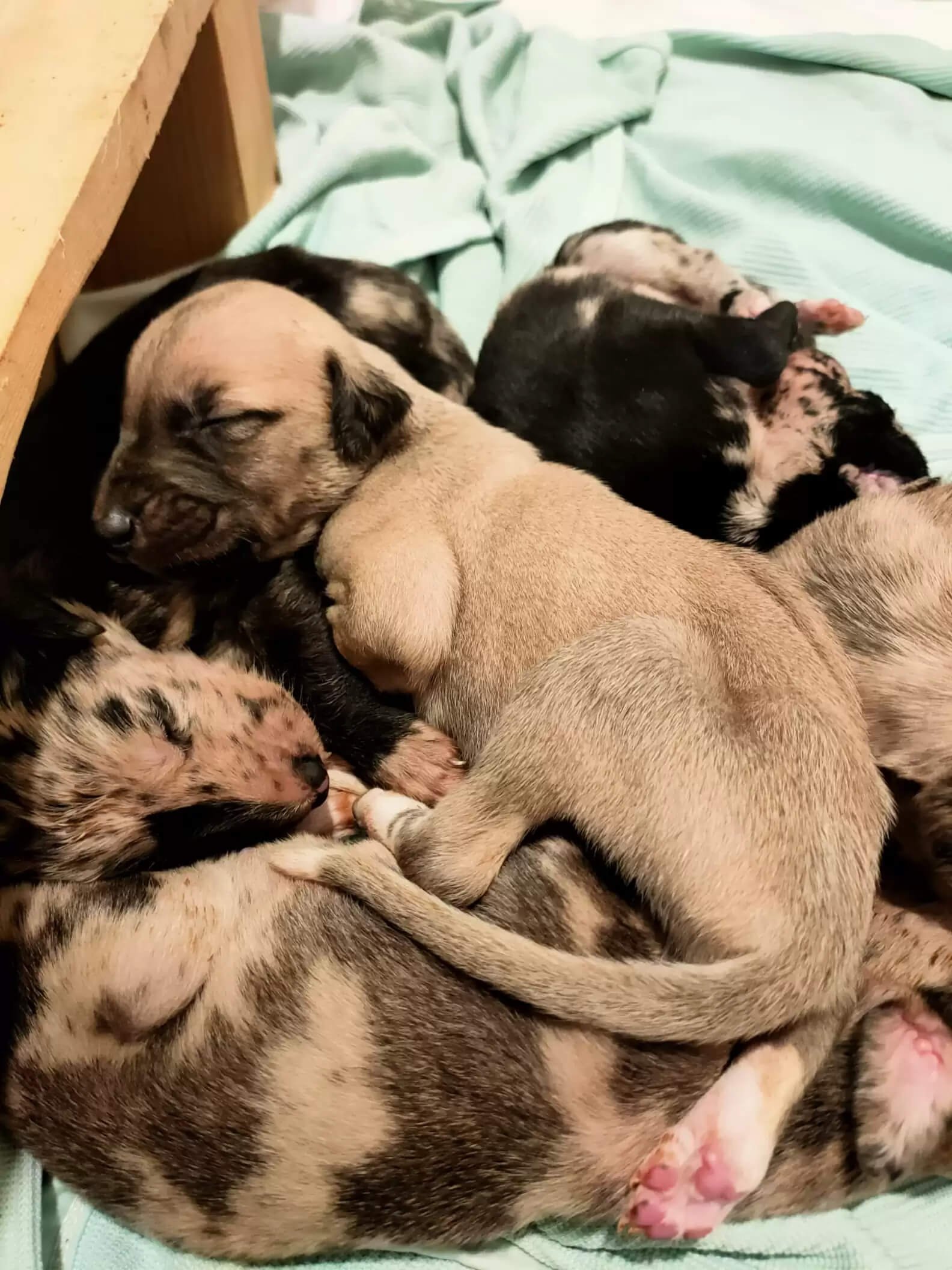 The pups are getting stronger and bigger each and every day, and even Lollie is getting stronger, and she's gaining weight with the help of their rescuers. Ellis also goes on to say: "Lollie is on a special feeding programme to help her gain weight and build her muscle. The whole family is doing well."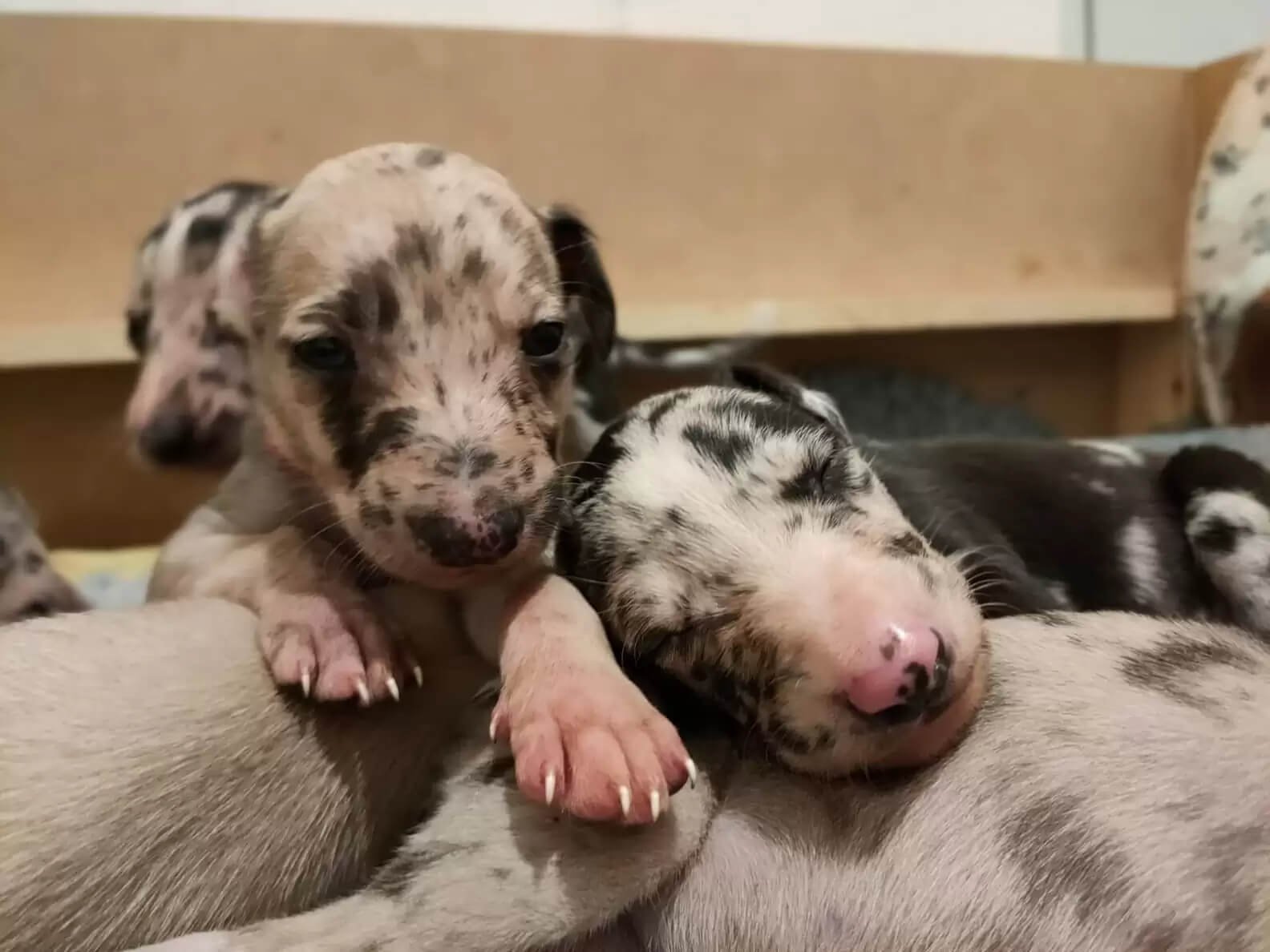 As Lollie and her pups are getting stronger and healthier each day, once they're all healthy and strong enough, they'll all be put up for adoption, and they will all find their forever homes and have the perfect lives. Until that day comes, the family of 9 will live with the rescuers at Cotswolds Dogs & Cats Home, receiving all the attention and love from their rescuers, as they watch over Lollie and her pups getting stronger and continue to flourish and grow.