Meet Marshall. A pro at howling and showing off the talent. When his little sister Lily Bell came along, this 2-year-old Great Pyrenees had the perfect student to teach his way.
This big brother became the inspiration to the little sister when she was 3 months old. Lily learned so much from her big brother. The dachshund-mix rescue looks up to Marshall. Recently when she saw him howling in the backyard, immediately she followed him. It was an amazing moment and it looked like a practice session for a lecture.
Michael Lohman, the dogs' human dad said that it was the first time they saw Marshall showing her how to howl. The little one has done her practices so well, now whenever the fire trucks leave the station, they stop where they are and howl together. That sweet moment has been captured on camera.
When Marshall is not making his presence known with his howls, he is quite shy. Lohman said Marshall survived parvo during his puppyhood. Now he is Lily's protector. He sleeps and patrols the yard. He loves big long hugs. When he is ready to play you will get squished.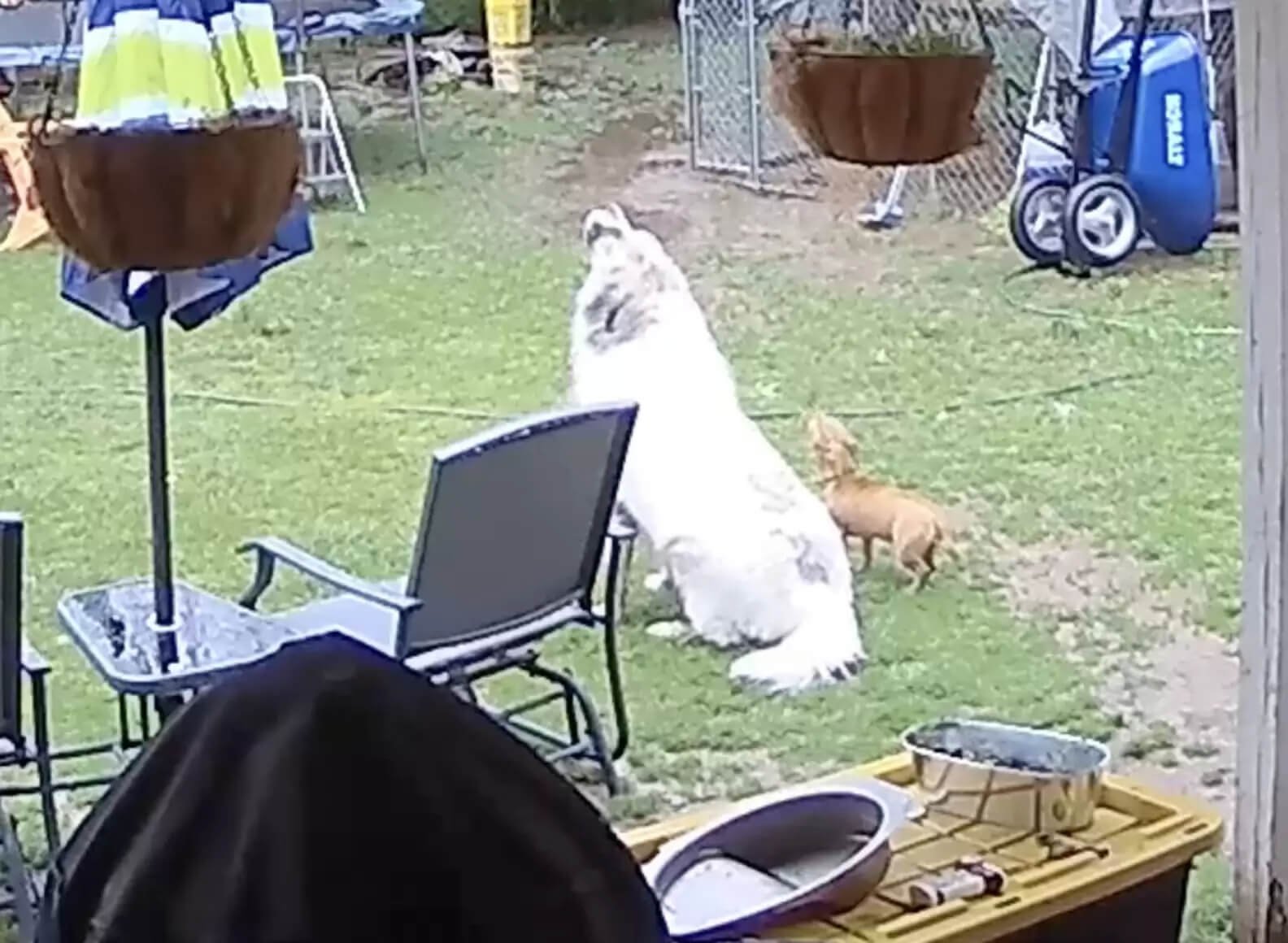 Lily Bell is also a big cuddler. She always needs to play with her big brother. She also likes to clamp on to the other's fur and get dragged around. The pair is very adorable. But she has a bad habit of eating Marshall's fur.
They have a strong bond with each other. They are growing closer each day but they never forget their howling together.