When a group of park rangers in Thap Lan National Park in Thailand got the call about six baby elephants trapped in a pit of mud they were amazed and rushed out to the site. When they arrived, they found six babies lined up in the mud. They were entirely stuck and unable to get out on their own.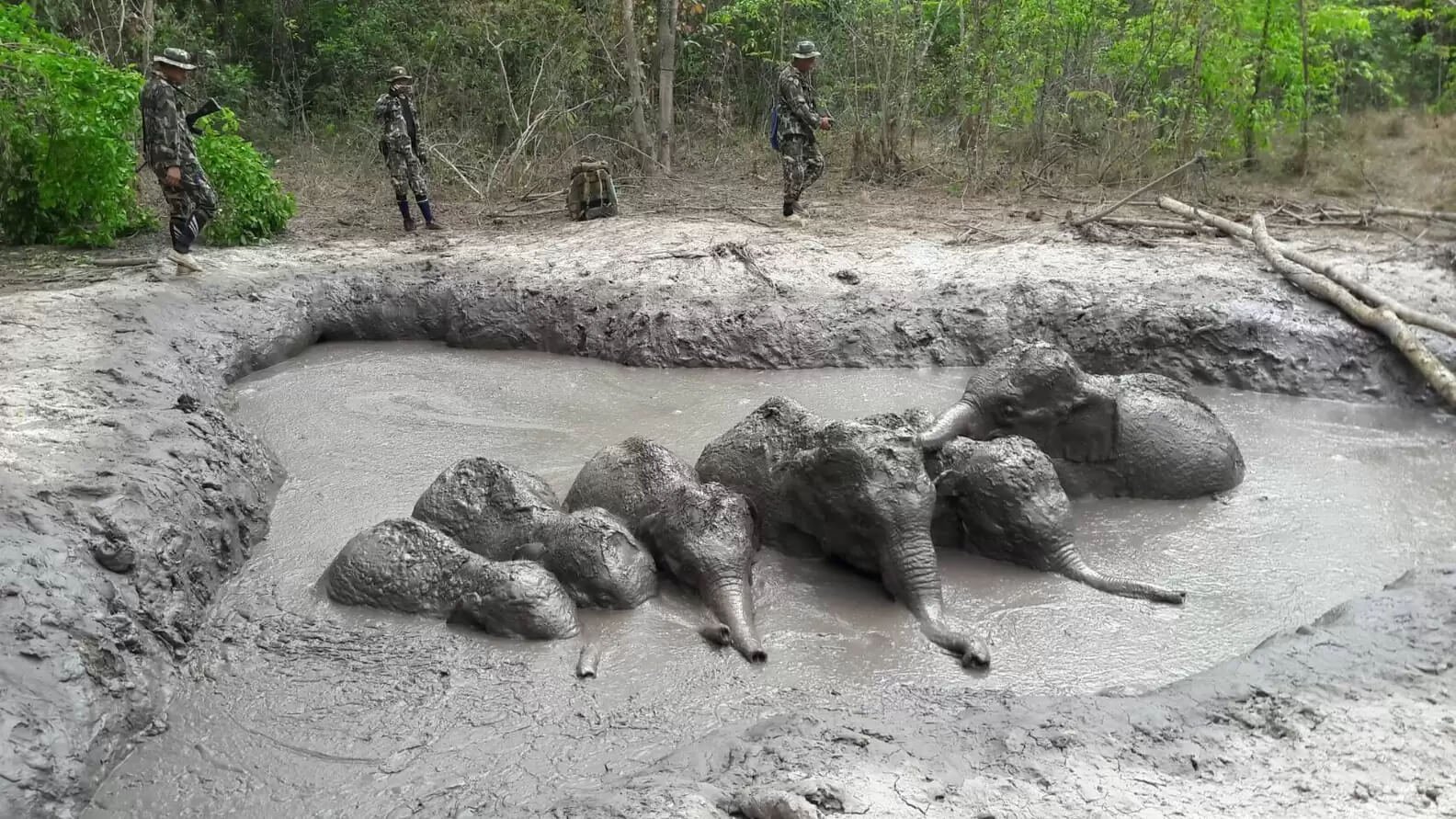 The park rangers realized that the parent elephants were still close by and were waiting for their babies to climb out of the pit and join them. The rangers knew that it was up to them to make that happen. But the park rangers didn't have the equipment to help the baby elephants. So they decided to keep someone watching on them overnight until the equipment could be brought over the next morning.
On the next day, they were able to start digging a sort of ramp into the mud pit so that the elephants would be able to climb out safely. One by one, they were able to come out from the mud pit slowly.
All six baby elephants were fine after the ordeal, and the park rangers decided to watch them for a bit to make sure that they were waking up and getting around okay.
They were finally safely reunited with their family and also they will be careful around deep mud pits in the future. But, Who knows! They are just babies!