This is Pixie. She is a 12-year-old tuxedo cat who lives with her human Beth Wilson in the UK. Pixie isn't only a beautiful and loving cat. She is also very generous with perfectly inanimate objects.
Like all the other cats, Pixie enjoys exploring. Both indoors and outdoors she is always wide-eyed and interested in what's around the next corner. It seems that Pixie wants to provide the joy of adventure for her many plush toys too.
For example, if she enjoys lying on her back in the garden, she decides that her stuffed menagerie could enjoy it as well. So she brings it along with her.
Other times, when she is seeking something a bit more thrilling than lying on her back with her paws up she brings a toy too. It may be a little lion, a tiger, or a little stuffed tuxedo cat that looks like her.
If she notices that Beth is watching her, she stops and puts the toy down! Like she did something wrong!
But sometimes Beth manages to snap a photo before Pixie notices. "In summer she likes to take them into the garden" Beth explains. Sometimes, she takes them for a tour and takes them back to the house. Other times, they get left in the greenhouse. If Beth put a blanket on the grass to sit on, she will put toys on it. She is a really enjoyable cat.
The weather is not something that matters to her tours. Even in winter, she just carries them around the house. When the house cleaner comes once a week, Pixie shows how conscientious she is with her stuffed menageries. "She puts all the toys back in the toy box," Beth said. "As soon as the cleaner leaves, she gets several backs out of the box and puts them around the house"
She is not just a pet for Beth. "She totally changed my life. She takes care of me when I'm feeling bad and she always cheers me up" Beth said.
Not only Beth, but Pixie's toys would also feel the same if they could.
1. Hello! Pixie here!
2. I love this pose
3. I love to give my toys the feeling too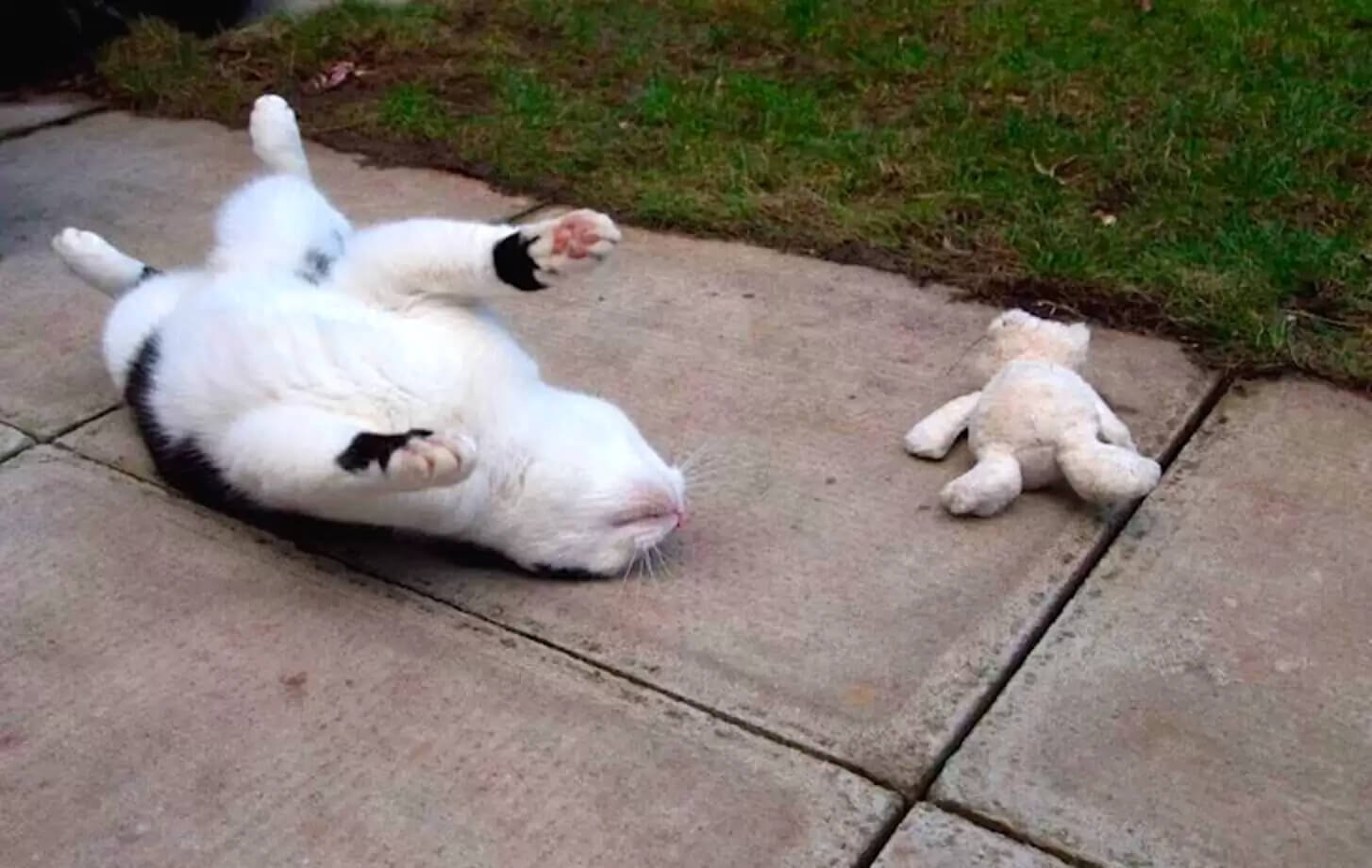 4. So I carry them with me
5. Let's go baby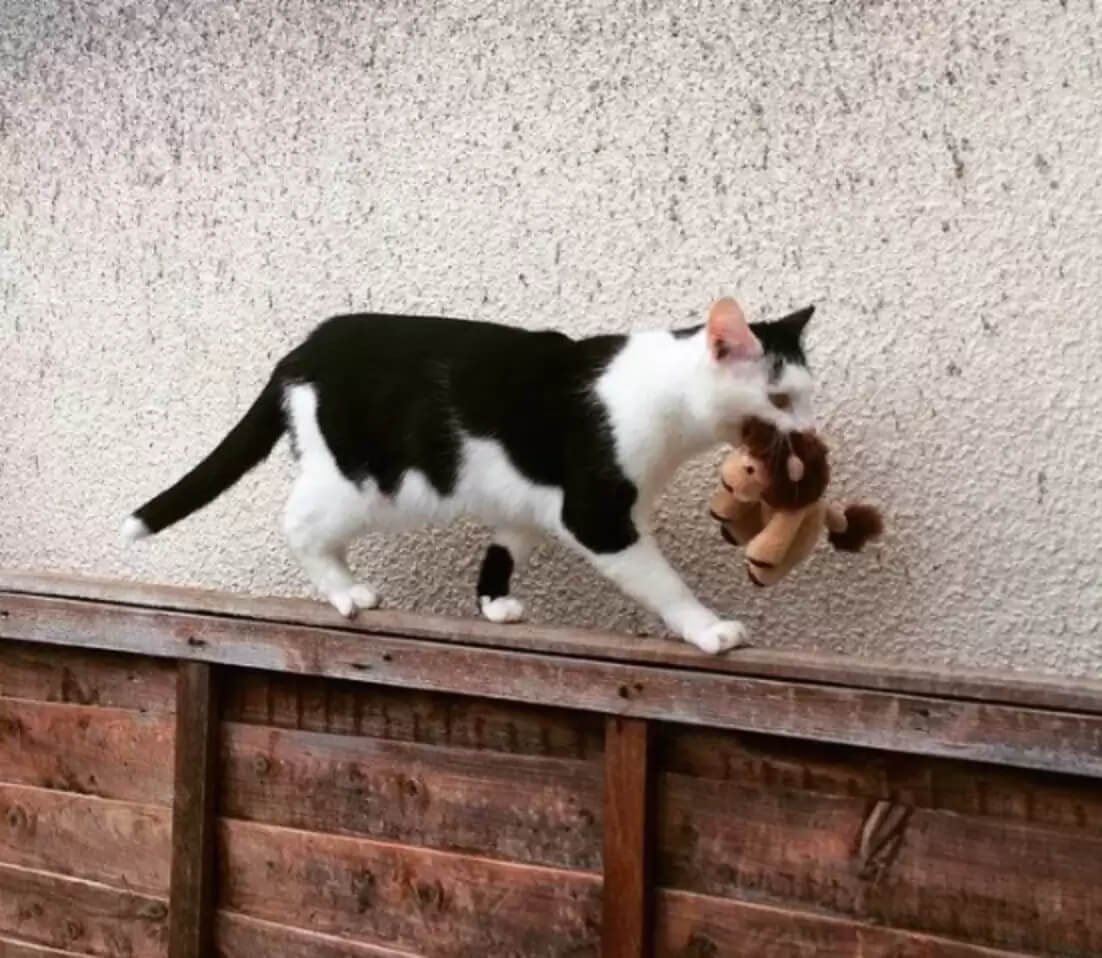 6. Oh! Why are you watching me!
7. I have a looooooooot of toys in the box
8. I love them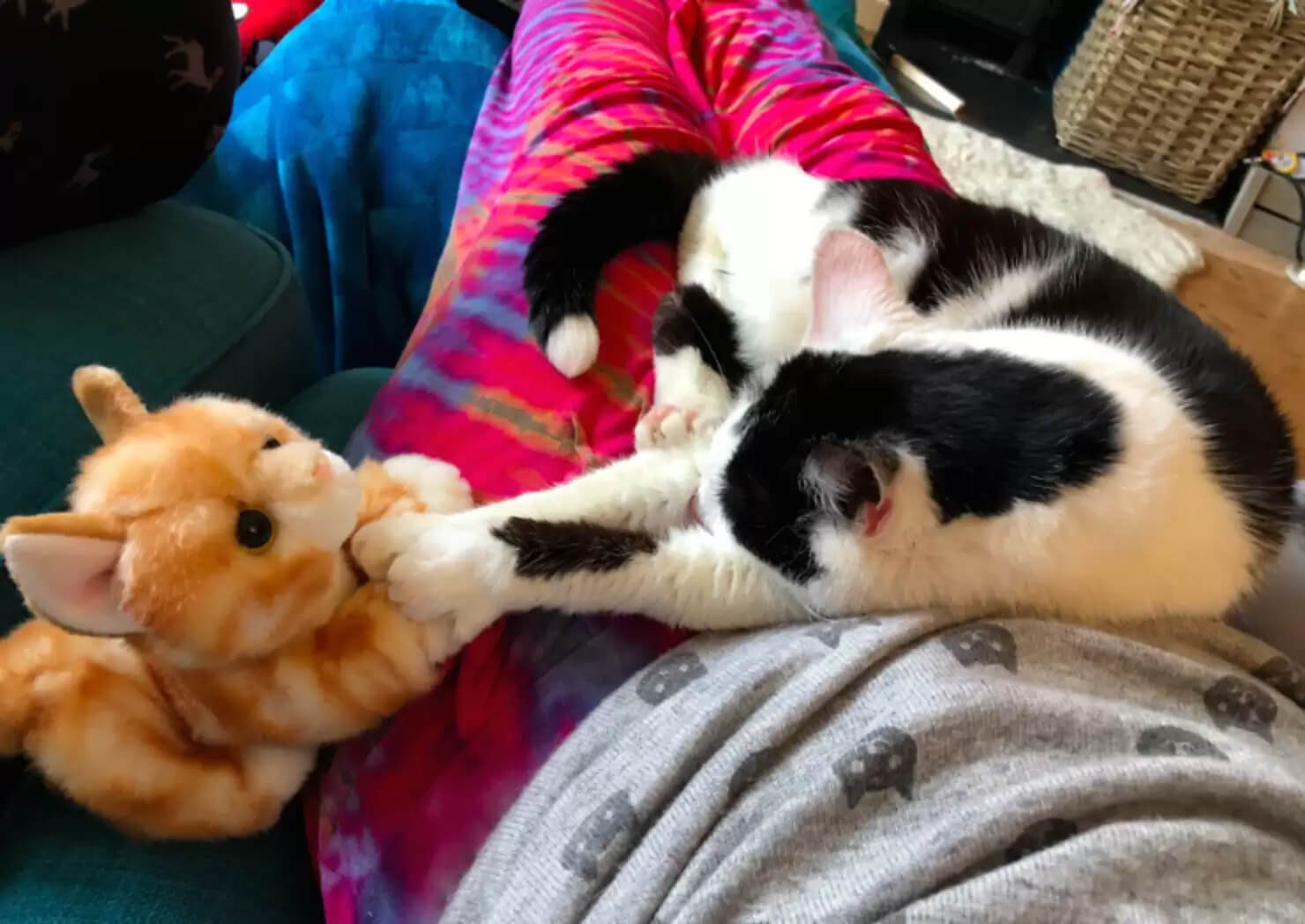 9. Do ya?