Meet Bella, a loving, lively puppy that was surrendered to the Humane Society of Broward County in April of this year.
Bella sat in her kennel for 130 days, hoping that someone would notice her and take her home. However, no one did.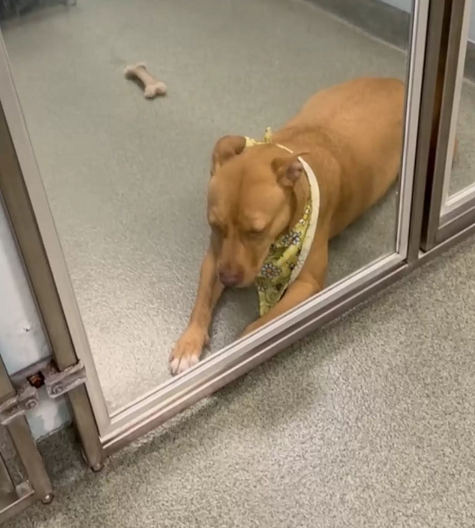 Staff workers couldn't figure out why the shelter's favorite wasn't getting any attention.
"Watching Bella sit in her kennel day after day was heartbreaking for us," said Susan Leonti, digital marketing expert at the Humane Society of Broward County.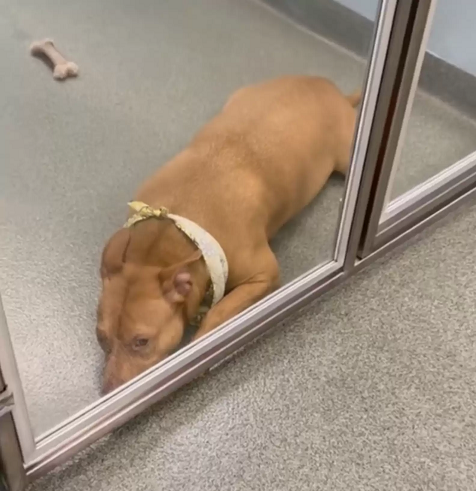 Staff at the humane society were convinced that if they spread the word, Bella would find her right partner. They quickly drafted out a paper outlining Bella's situation and attached it to her kennel. They then filmed Bella's placard and uploaded it to the humane society's TikTok website.
"We knew we needed to work quickly and tell her story," she added.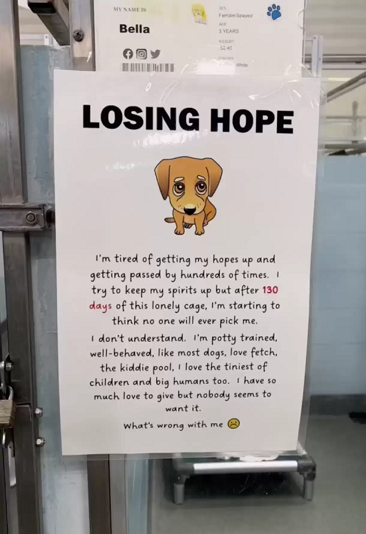 A hopeful lady was waiting at the shelter by 11 a.m. the next morning. She'd watched the video and instantly assumed Bella was the one. When she eventually met the puppy, she realized her suspicions were correct. Bella has her own family at long last.
"Bella's mom told us it was love at first sight," Leonti explained. "Bella and her new mom share the same upbeat energy and are a great match for one another."