Most of us dream of getting old with the person we love. The same goes for animals too. And I think the love animals have are way purer and stronger than us.
Need an example? Take swans. A swan has only one partner in their lifetime, and if the partner dies, the other one could die from heartbreak.
The Los Angeles  Zoo announced 21-year old two lions had to be put into sleep at the same time. The soul-mates Kalisa and Hubert were moved to the Los Angeles Zoo in 2014. Hubert's birthplace was Chicago, Lincoln Park Zoo and Kalisa was born in Woodland Park Zoo in Seattle. They were inseparable since they moved to Los Angeles, which proves that true love still exist.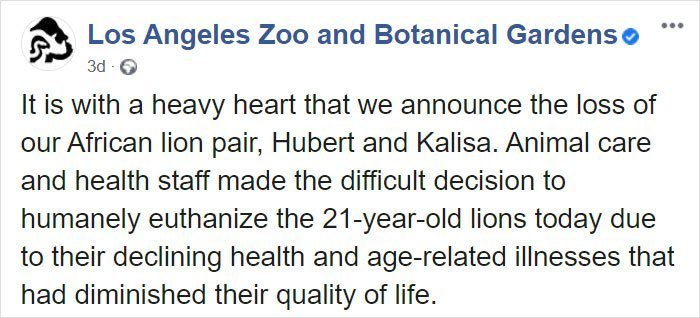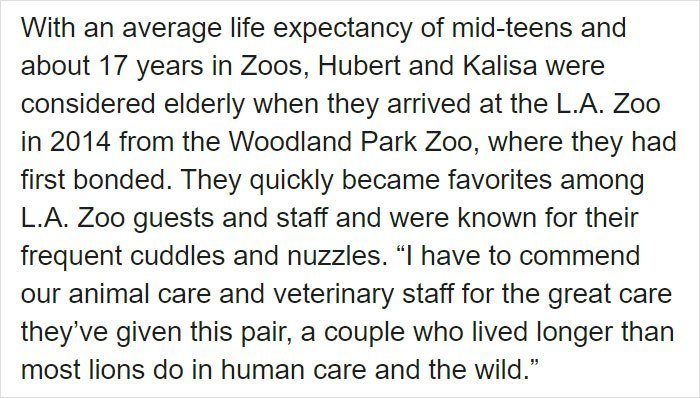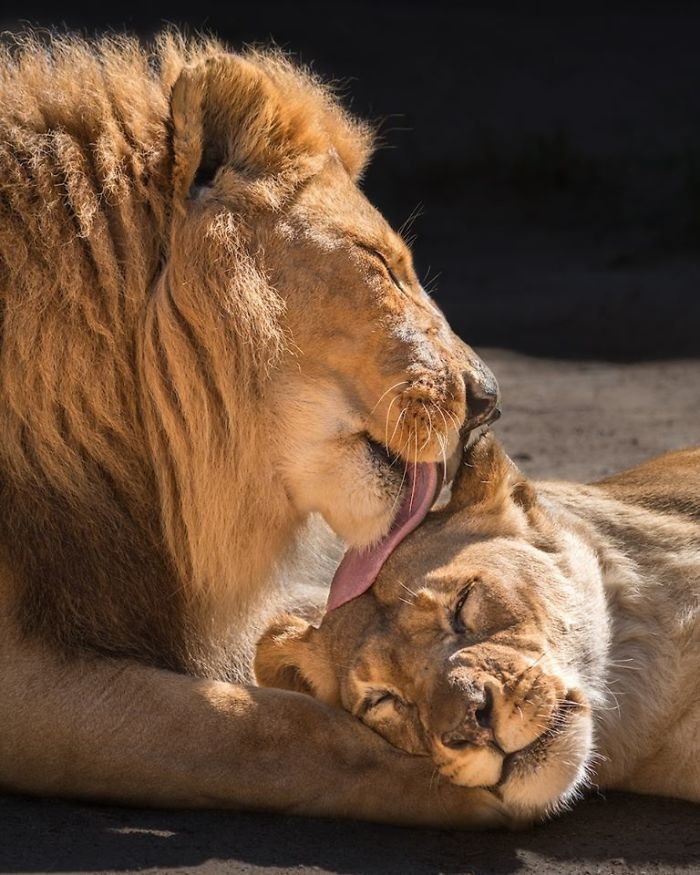 "These lions were charismatic both together as partners and separately, but they were hardly ever apart from one another" LA Zoo spokesperson Beth Schaefer stated that they had a strong connection which made them inseparable.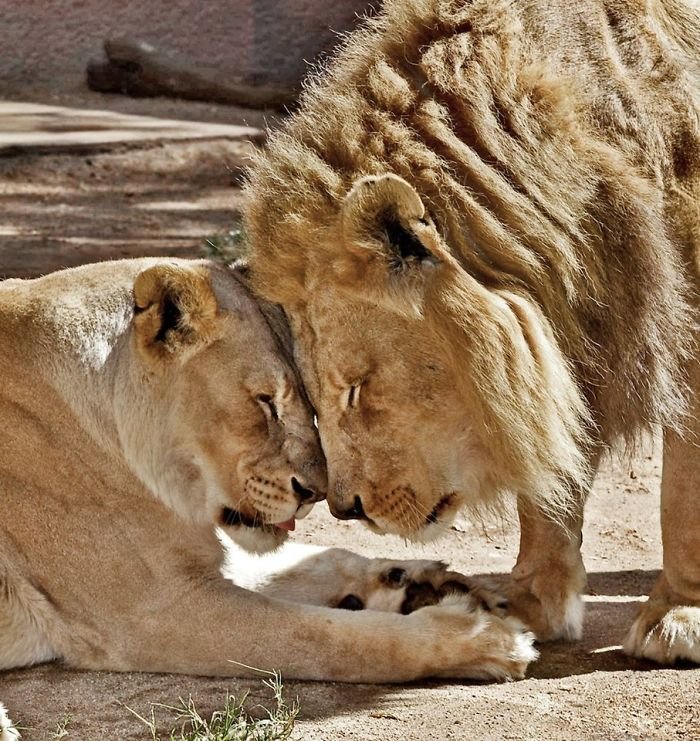 Image credits: Los Angeles Zoo and Botanical Gardens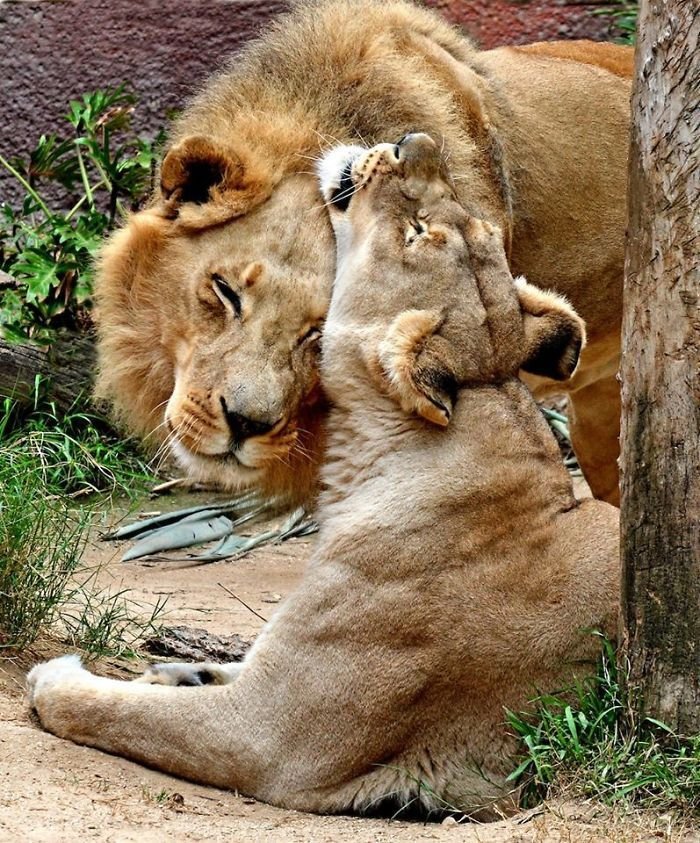 "We have been touched by the community who have shared their fond memories of Hubert and Kalisa with us on social media. The pair's love for one another created a deeper connection with our guests and incredible empathy, which we have seen through the outpouring show of support from our guests."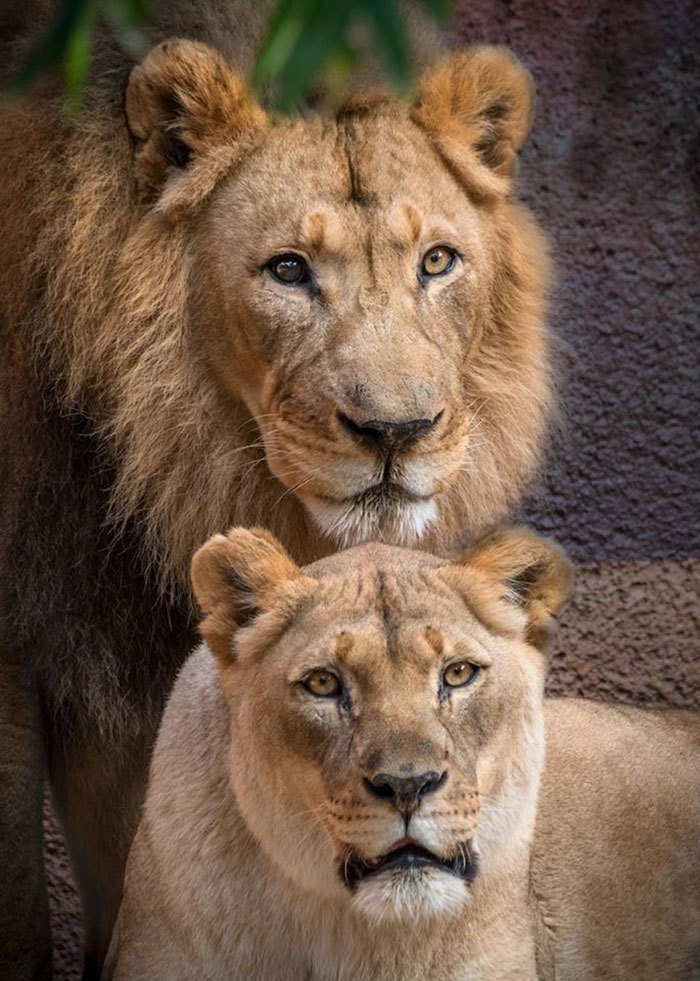 Image credits: Los Angeles Zoo and Botanical Gardens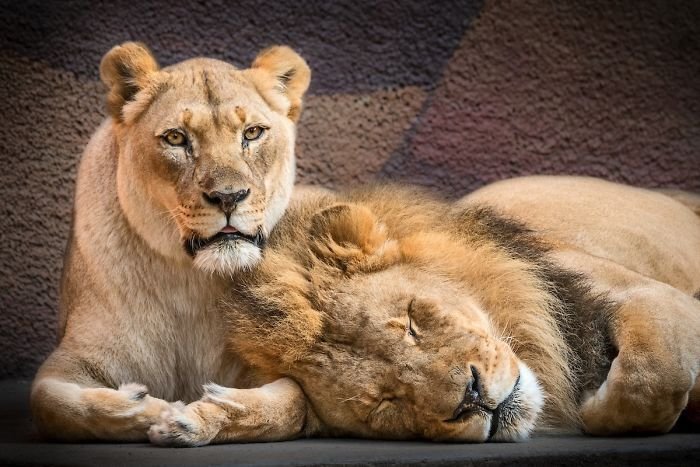 Normally lions in wild live about 12-15  years while the lions in captivity live about 20-15 years.
What's the reason for this difference?
In the wild, lions have to be safe from predators. Yeah, we might think lions don't have enemies. But they have enemies like cheetahs, hyenas etc.
But, in a zoo or for lions in captivity, the greatest danger they have is humans.
Animals in the jungle don't have access to medical attention. For example, when a lion is severely injured, they can't hunt as they used to. But, in captivity, lions get enough medical care to make them healthy, which makes them live longer.
Another significant fact is, lions in jungles have to face climate changes as droughts which makes it hard to look for food and water.
On the contrary, the lions in captivity are provided with plenty of food and water to make them live longer.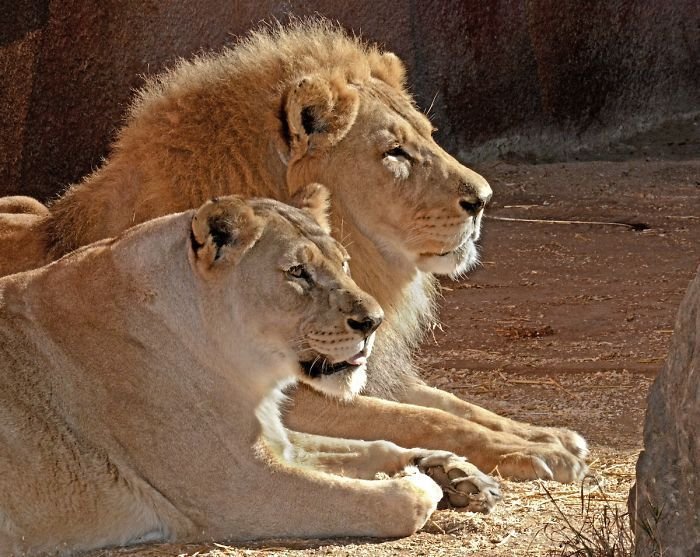 Here's what people said about the majestic couple